BBQ Side Dishes are the perfect compliment to those juicy burgers you grilled up. Here is a nice size list of killer barbeque side dishes that will be the perfect sides to serve up.
Whether you are hosting a summer party or cooking for the family, these bbq sides might just steal the show.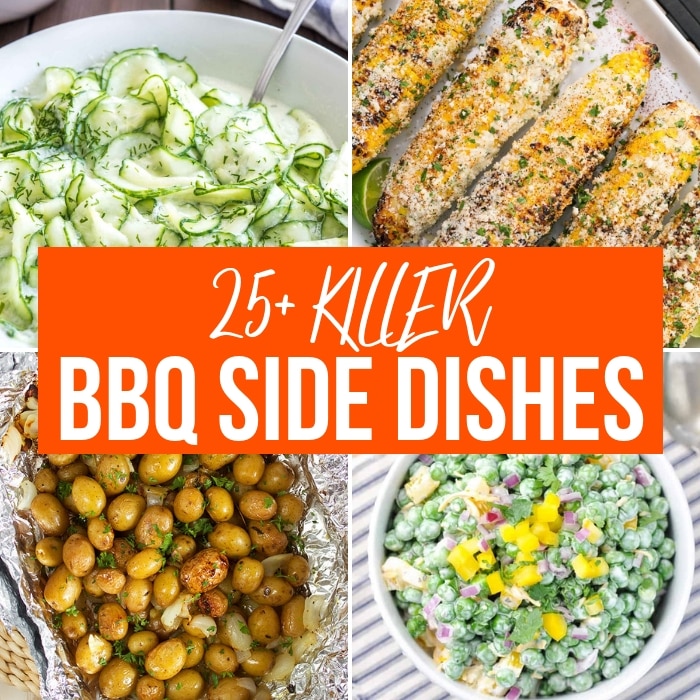 This post has been updated, so I have brought you MORE recipes to try out!
To me, a good side dish, is a must. It can make that pulled pork taste even better. These recipes here are also great picnic sides to make and bring to your next picnic with the family.
These Summer Side Dish Recipes Are…
Delicious BBQ sides
Great for Memorial day, 4th of July and other summer potlucks
Classic side dish recipes and some out of the box recipes
Simple recipe sides
Great idea for backyard barbecues
Side Dishes For Hamburgers & More
No matter when or how you serve up these cookout side dishes, your guests will be begging for the recipes.
Here are your favorite side dishes for hamburgers. Don't wait and try out these easy bbq sides and pair with bbq chicken, steak, pork chops, or even brats.
Tasty BBQ Desserts
What Should I Bring To A Last Minute BBQ
My list above offers a great variety of ideas from salads to sides you cook in the oven! These recipes are easy for you to whip up.
You might find a 10 minute salad is best, or maybe you have time to whip up a coleslaw or baked bean dish.
What Do I Need For A BBQ Party
Here are some items you might add to your list if you are hosting a summer bbq! Check out this Summer BBQ Printable.
Protein for your friends and family (hamburgers, brats, steak, pulled pork, etc)
BBQ Side Dishes
Drinks
Ice to serve drinks
Plates and silverware, napkins, etc
Burger or hot dog garnishes like ketchup, mustard, lettuce, onions, pickles, etc.
That is a quick gauge of what you might want to ensure you have on hand.
BBQ Side Dishes
Here are some killer BBQ side dishes to bring to your next cookout or picnic. These barbeque side dishes will fit right in next to your grilled chicken, pulled pork, or juicy burgers. Summer side dish recipes that will win over anyone!
Common Questions
Here are some common questions about BBQ's and BBQ side dishes to make and serve!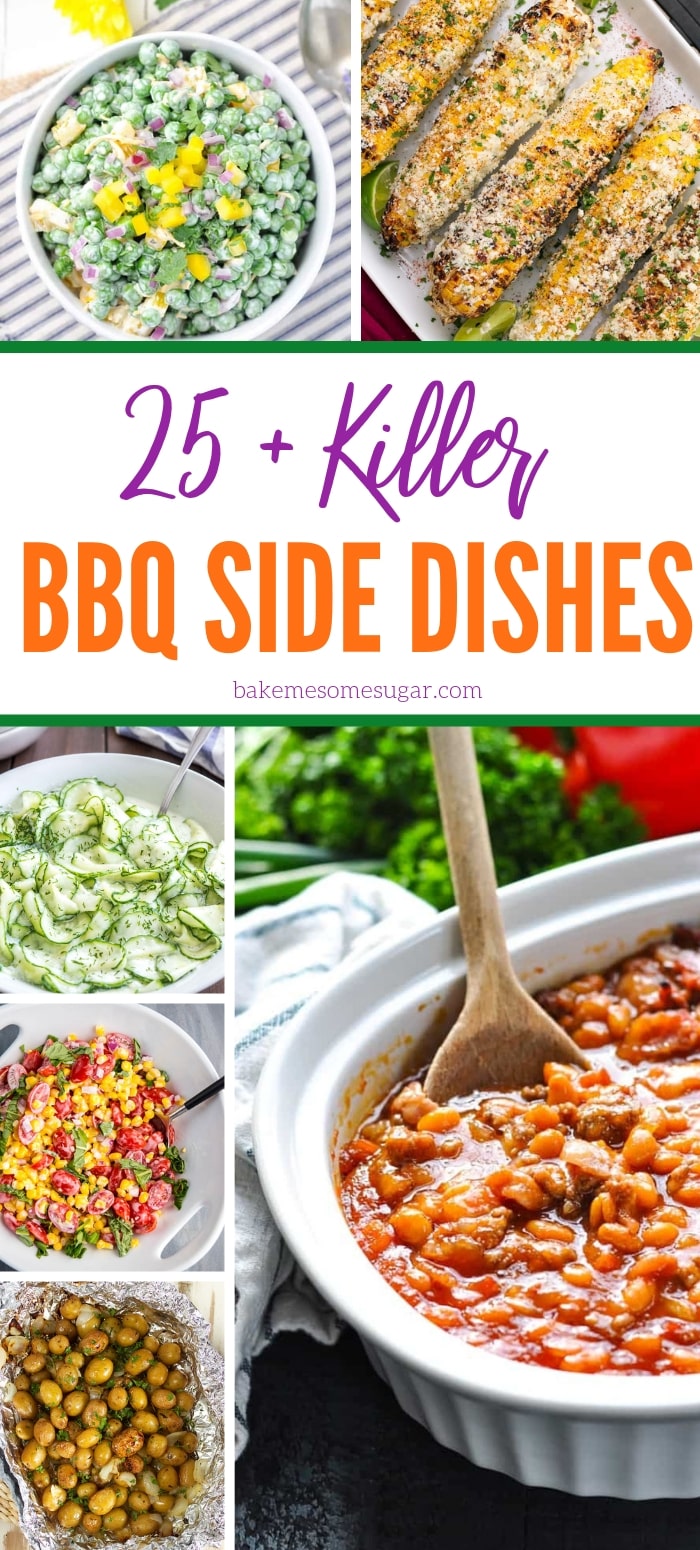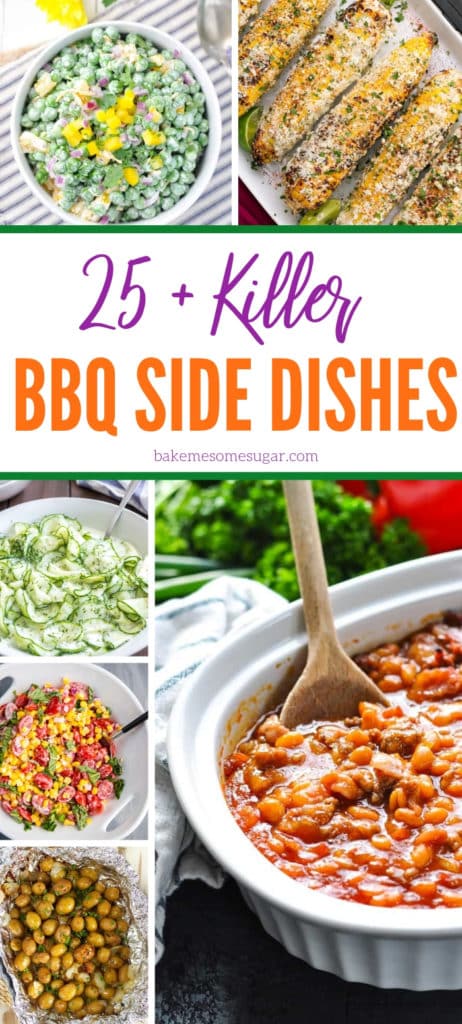 What is your go-to bbq side dishes? Let me know in the comments.