The best dry steak rub that is loaded with flavor, juicy, and tasty. This is a copycat Longhorn Steak Recipe, that gives you that restaurant-quality steak.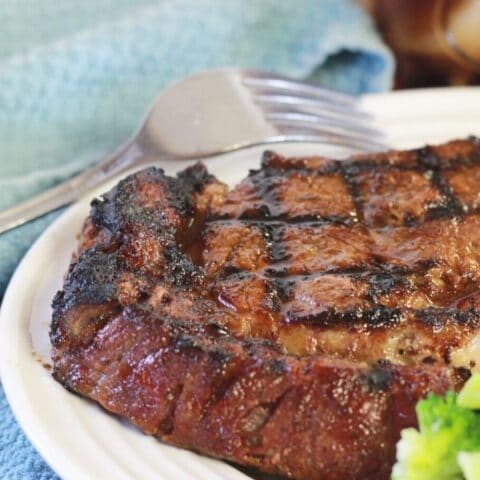 The best steak rub is below. This is a copycat Longhorn Steak seasoning recipe that gives you your favorite steak at home. Steaks never tasted so good at home with this dry rub recipe.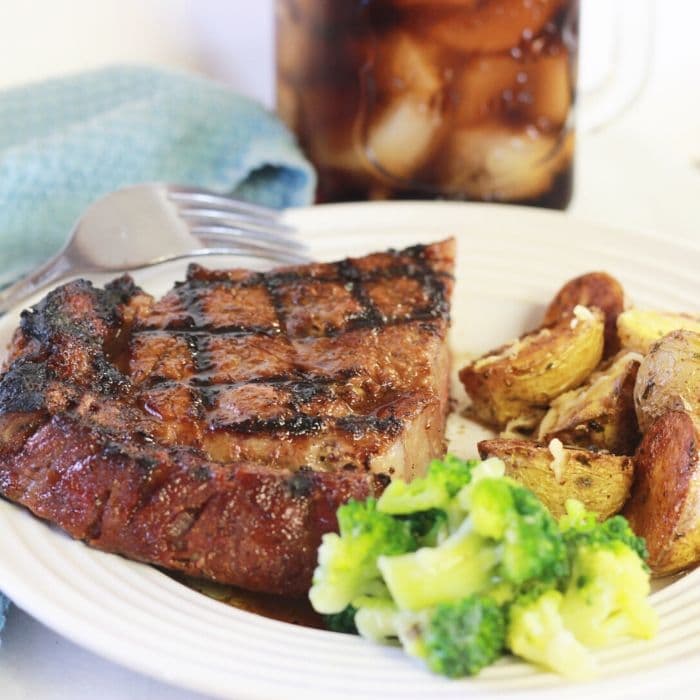 What I love about this steak dry rub is it only requires a few ingredients. Rub all over the steaks, cover, and place in the fridge to season.
The Best Steak Rub
We use this dry steak rub every single time we cook steaks. It is our go-to rub. It's a no-fail recipe that seasons your steak perfectly.
We then toss our seasoned steaks on our Green Mountain Pellet Grill. Let it sizzle and soak in the smoke for the ultimate steak at home.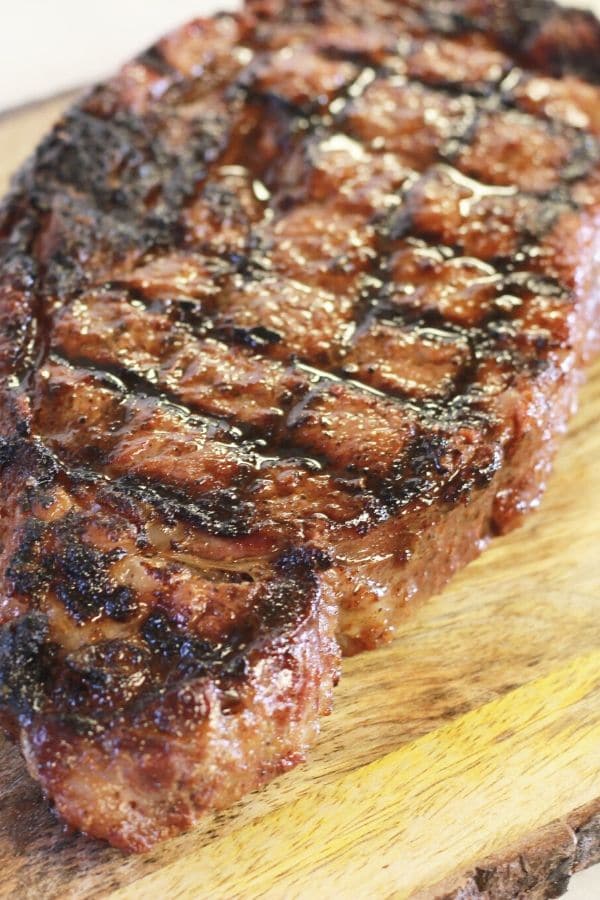 What Seasonings To Use For Dry Steak Rub
Kosher Salt
Cornstarch
Black pepper
Garlic powder
Onion powder
How to Make
Full directions for this Longhorn Steak seasoning is in the recipe card below, along with measurements.
Grab your measuring spoons and spices and create your dry rub in a bowl. Mix it all up and then liberally season all sides on the steaks.
I then place steaks on aluminum foil and tightly wrap them up. Then allow the steaks to sit in the fridge to soak up all the seasonings.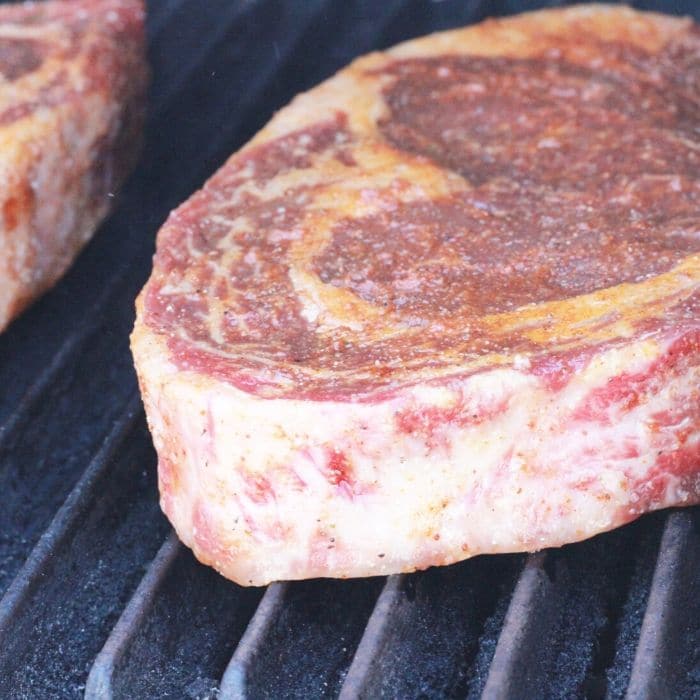 How Many Steaks Can You Season With This Recipe
2-4 steaks depending on the size are what you will get out of this dry rub steak recipe.
I cooked up 2 large ribeye steaks and I used all the dry rub on the steaks.
While it looks like a lot of rub mix, you really want to pack on the mixture, pressing it into the meat. It adds an insane flavor to the steak.
So every bite tastes better than ordering from your favorite restaurant.
Tips on How Long Do You Leave Dry Rub On Steaks
To be honest this answer can vary. For dry rub on steaks, we do a minimum of 4 hours all the way up to 12 hours.
The longer the rub sits on the steak, the more flavor comes out. You can even let your steaks marinade with the dry rub overnight if you prefer.
What Temperature To Cook Steaks On Pellet Grill
The hotter the better! I allow our grill to cook at 500 degrees, and fully let the grill heat up and maintain the temperature for at least 5 minutes before you toss steaks on.
As soon as you place your steaks on your hot pellet grill you hear that sizzle! This will help crisp up that dry rub on the outside while leaving you a juicy steak inside.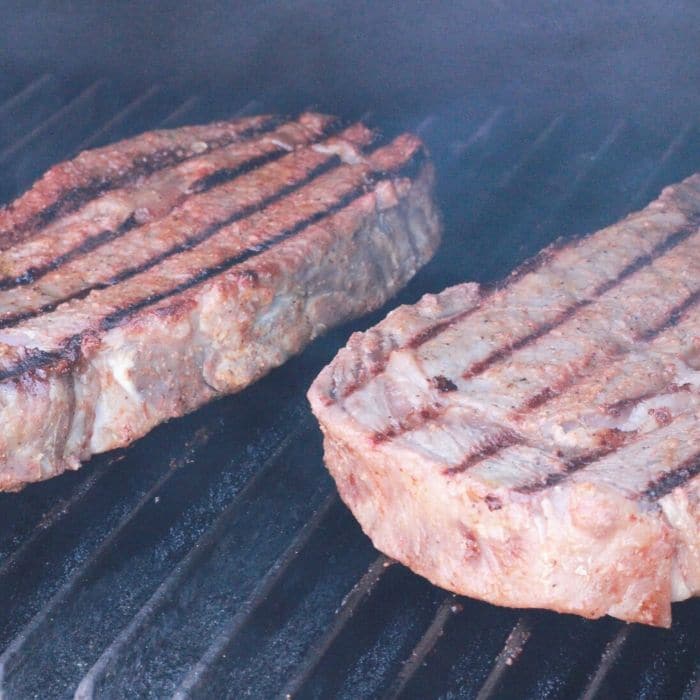 Man Grates
We use these man grates on our pellet grill. They are made to help sear the steak. But also the design allows the smoke and juice that drips down to then season the meat even more by the smoke it releases.
We have owned these for about 7 years and they still work amazing. We cook brats, burgers, steaks and more on these grates.
If you enjoy grilling you will find these man grates are worth the investment. No special cleaning required, just use your brush and clean them off before each use.
The more you cook the more seasoned they become!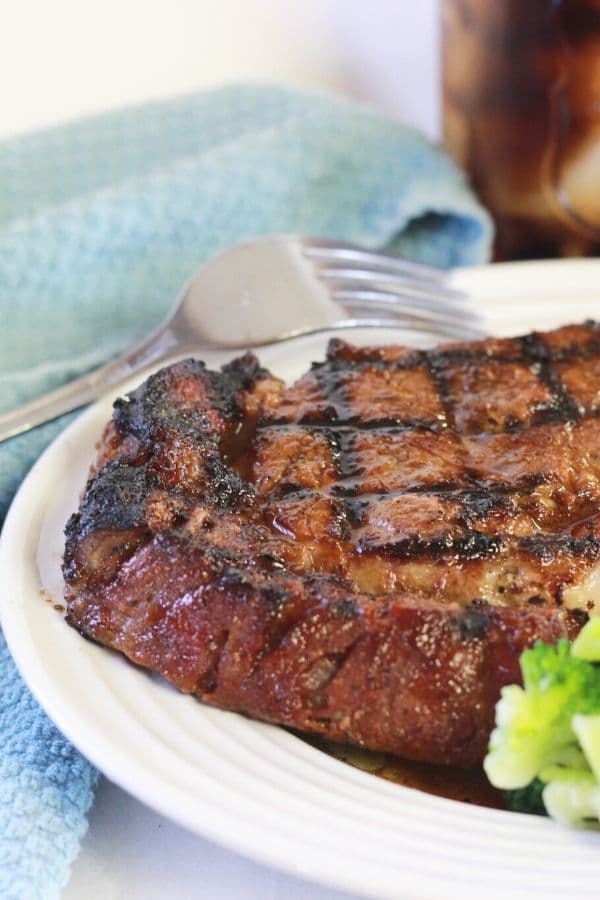 What Steaks Are Best For Grilling
Ribeyes
Kc Strips
Flat Iron Steaks
T-bones
Porterhouse
The list can go on and on. Reaching for a quality steak will give you that tender and flavorful steak you want.
We generally reach for KC strips or Ribeyes when we do steaks on the grill. But feel free to use your favorite cut of meat.
Depending on where you live will also play into what is available in your area. Pair your steak with this summer berry salad!
Craving More Steak Recipes
Steak Fajitas | Here is a homemade fajita recipe that uses juicy steak, tons of flavor and wrapped in warm tortillas.
Asparagus Steak Oscar Recipe | Surf and turf at its finest, this recipe is loaded with incredible flavor.
Slow Cooker Pepper Steak | Here you have a slow cooker recipe that is steak, peppers, and served over a bed of rice.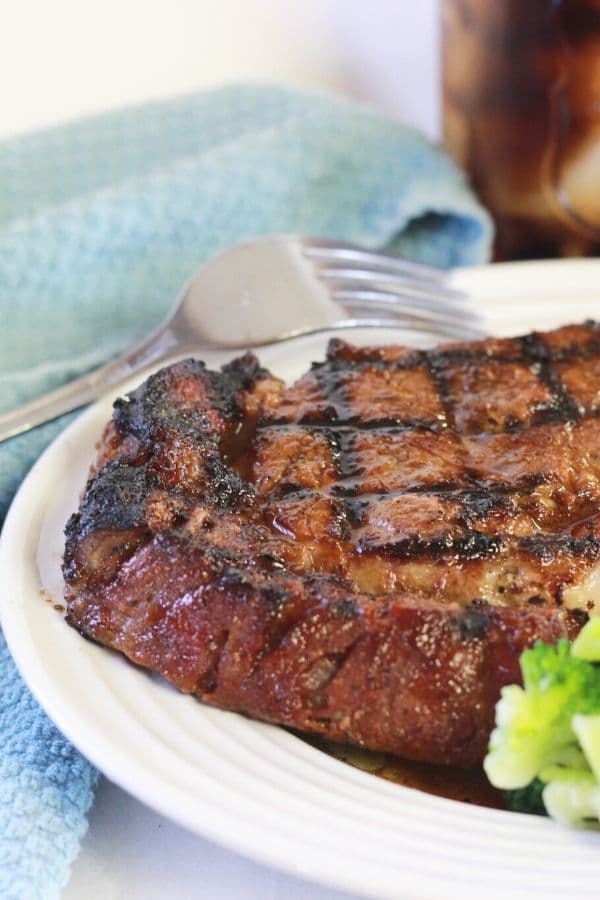 The Best Dry Rub Steak Recipe
Servings 2 -4 steaks
The best dry steak rub that is loaded with flavor, juicy, and tasty. This is a copycat Longhorn Steak Recipe, that gives you that restaurant-quality steak.
Ingredients
1/2 teaspoon kosher salt
1 teaspoon pepper
1/4 teaspoon corn starch
1/2 teaspoon smoked paprika
1/2 teaspoon chili powder
1/4 teaspoon onion powder
1/4 teaspoon garlic salt
2 teaspoon brown sugar
1/4 teaspoon garlic powder
2-4 Steaks
Instructions
In a bowl, you will want to put your salt, brown sugar, corn starch, garlic salt, garlic powder, onion powder, smoked paprika, chili powder, and pepper.

Stir the steak rub around and then add the seasoning to all sides of your steaks. You will want to apply it liberally.

Then place seasoned steaks in aluminum foil and cover and place in the fridge for up to 4 hours.

To cook steaks you will turn your pellet grill on and heat to 500 degrees.

Then place your steaks on the hot grill and cook 4-8 minutes per side depending on the doneness of your steak.

The cook time will vary depending on the thickness of your steaks. So use your best judgment.

This copycat Longhorn Steak rub is so easy, and a very savory rub to use on all your cuts of steak.
Notes
Make this seasoning and store in an airtight container or even sealable bag. This will store for 6 months if you want to make in advance. This dry rub steak seasoning works on any cut – KC Strip, New York, Ribeye, Flat Iron, etc. Adjust the recipe to fit however many steaks you want. Generally, this dry rub is used on 2 large steaks or 4 regular-sized. The brown sugar helps to create that crust, it doesn't really offer much sweetness if you are worried about the sugar.
Nutrition
Serving: 1gCalories: 335kcalCarbohydrates: 5gProtein: 58gFat: 41gSaturated Fat: 16gPolyunsaturated Fat: 19gCholesterol: 45mgSodium: 56mgFiber: 1gSugar: 2g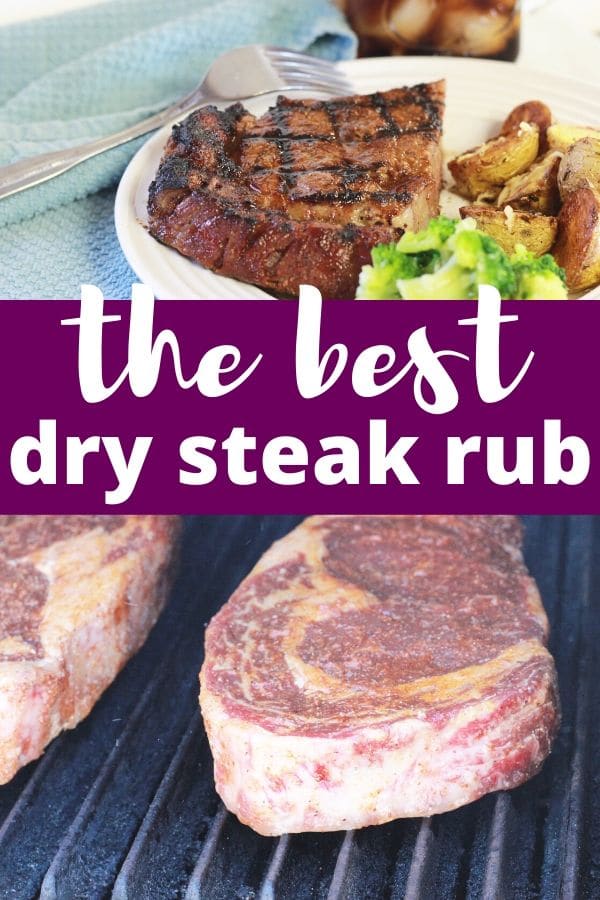 Let me know how you like this Longhorn steak seasoning! It is legit our absolute favorite homemade steak seasoning every.
Reader Interactions