Condensed canned soups are a kitchen staple in most homes. If you have a few stashed in your pantry here are some lazy day meals to throw together that start with canned soup! Easy meal ideas to throw together when you don't know what to cook.
These can of soup recipes are easy meal ideas you can throw together. I like to call them my lazy day cooking so I can just dump, mix, bake or cook however directed.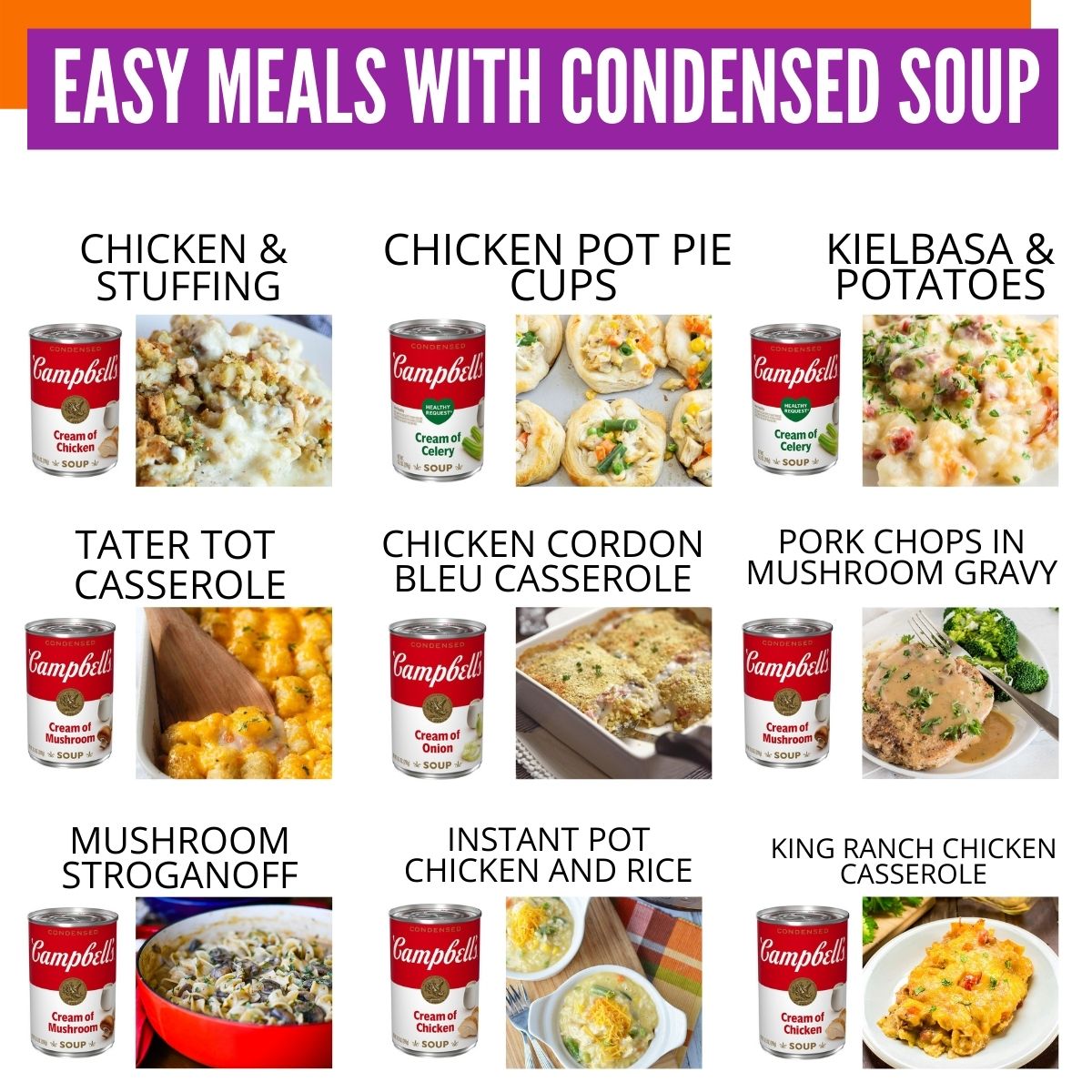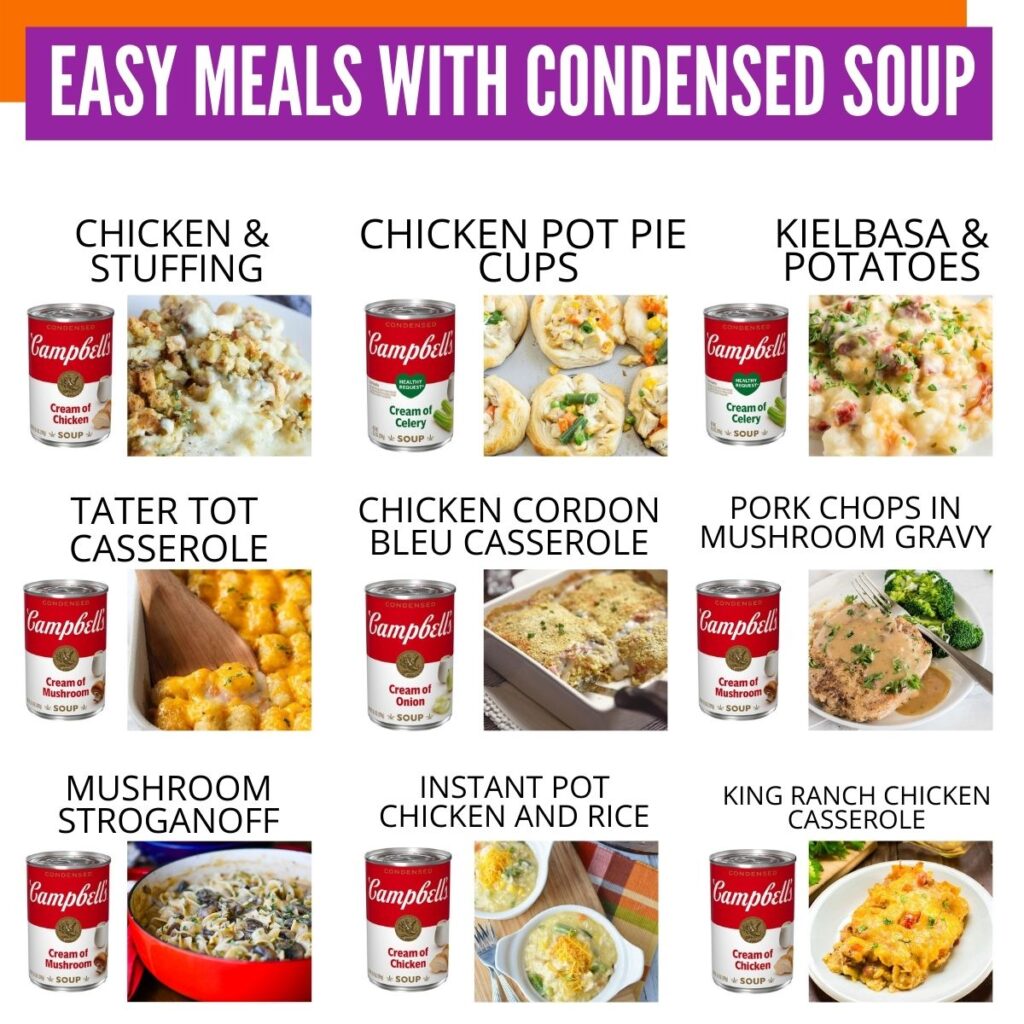 These Recipes With Canned Soup Are…
Recipes Call For A Canned Soup
Easy and Simple Dinner Ideas
Great For Busy Weeknights
Family Dinner Ideas
Delicious
What Does Condensed Soup Mean
Condensed soups are a soups that come in a variety of flavors. You will empty the can and then if eating alone you add water to thin out the soup. Condensed soup is very strong alone, as it doesn't contain all the water it needs.
You will find many casseroles, crockpot recipes, and more use condensed soups to act as a sauce.
Give these condensed soup recipes a try today! Simple dinners with big flavor payouts!
Lazy Day Meals That Start With Canned Soup
Lazy day meals that start with canned soup. These are easy meal ideas for the whole family to enjoy. Where it is condensed mushroom soup, cheese soup, or even condensed chicken soup. Try out one or more of these easy canned soup recipes for those busy weeknights you don't want to hover over the stove.
FAQs
Related Recipes
Here are more easy recipes to make for dinner or lunch. Check out these easy meals to make for this week.