Venison roast recipe that is slow cooked in the oven to a tender and juicy meat. This venison roast is so easy to make and a great way to make deer roast. Whether you are cooking backstraps, deer steaks, or a deer roast, this recipe works well.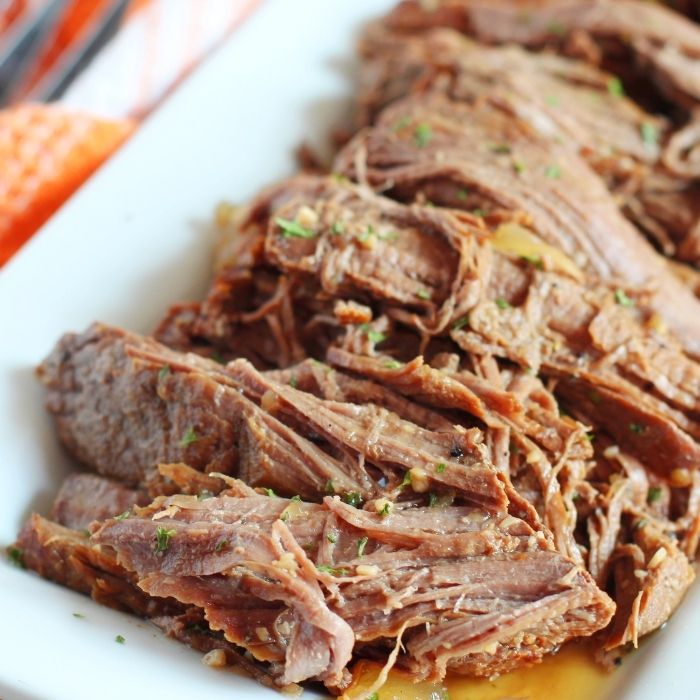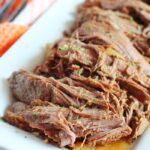 If you are a fan of venison try this venison roast recipe. A slow cooked venison roast that is juicy, tender, and perfect paired with mashed potatoes, veggies, or your favorite sides. Or check out the oven method for making deer roast. Both methods are delicious. An easy way to learn how to cook deer meat.
You could easily add in some baby carrots and mini potatoes to your roast if you would like. A simple way to cook venison, that turns out delicious. This recipe works with backstrap, roast, or steaks.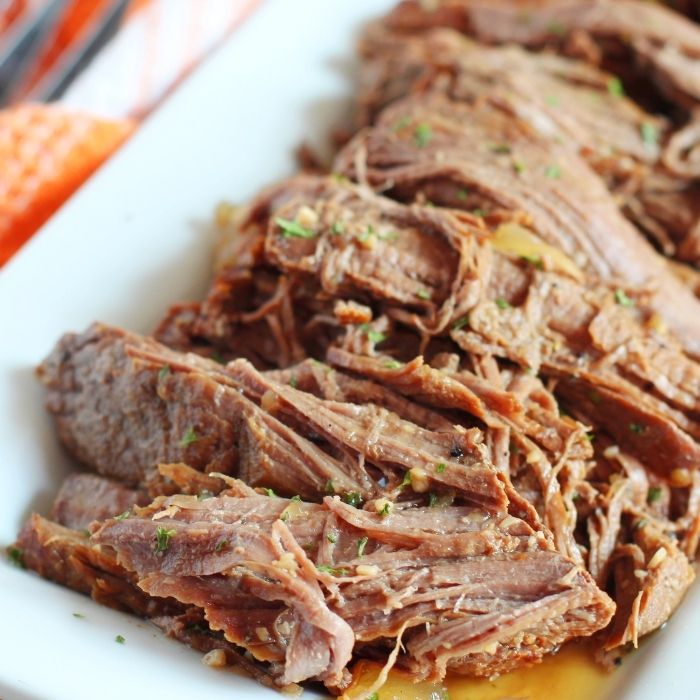 Searing the meat before slow cooking locks in flavor and also gives the venison mean great texture. This is one step I recommend not skipping.
Why Make This Recipe
Easy Oven Directions – Simple steps for an easy oven roasted venison deer roast that is fall apart tender, and juicy. The two things you want when it comes to deer meat.
Pantry Ingredients – No need for strange ingredients. All items you might already have in stock in your pantry or spice cabinet.
Tender and Juicy – No dry roast! This is a great recipe to lock in moisture and serve up a juicy venison recipe. Since venison Is a leaner meat it can become fry, but this recipe helps prevent it from drying out.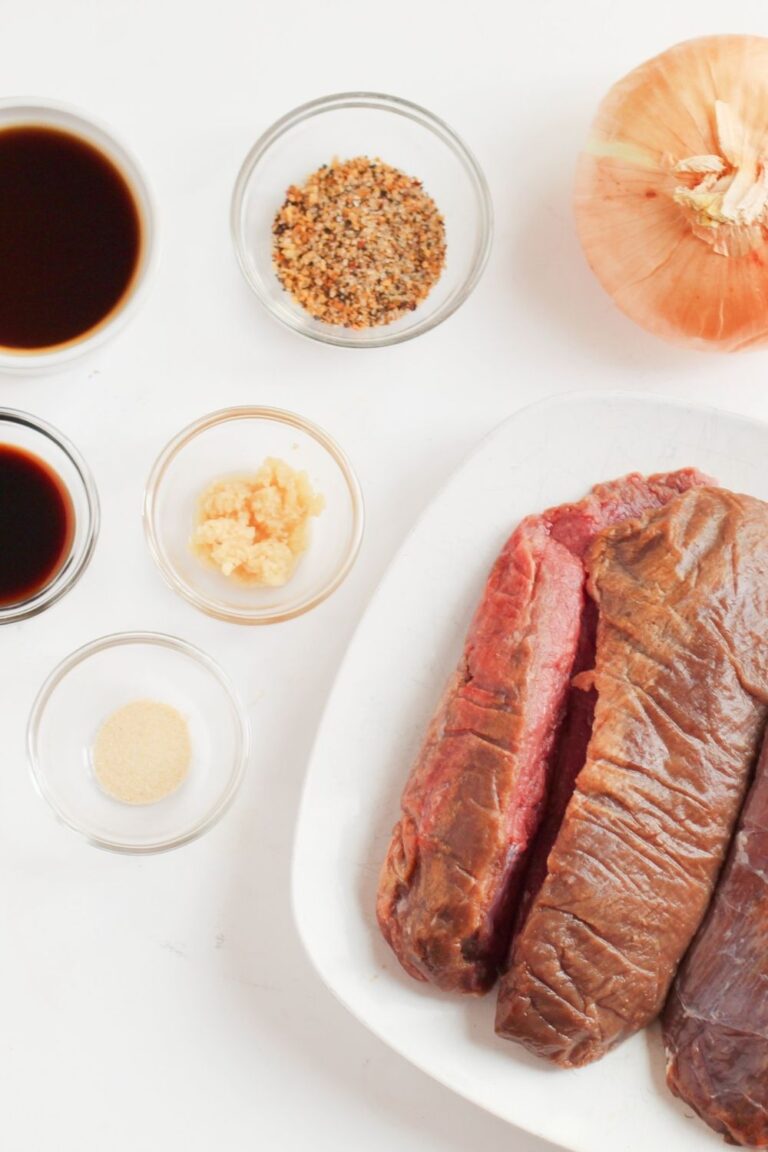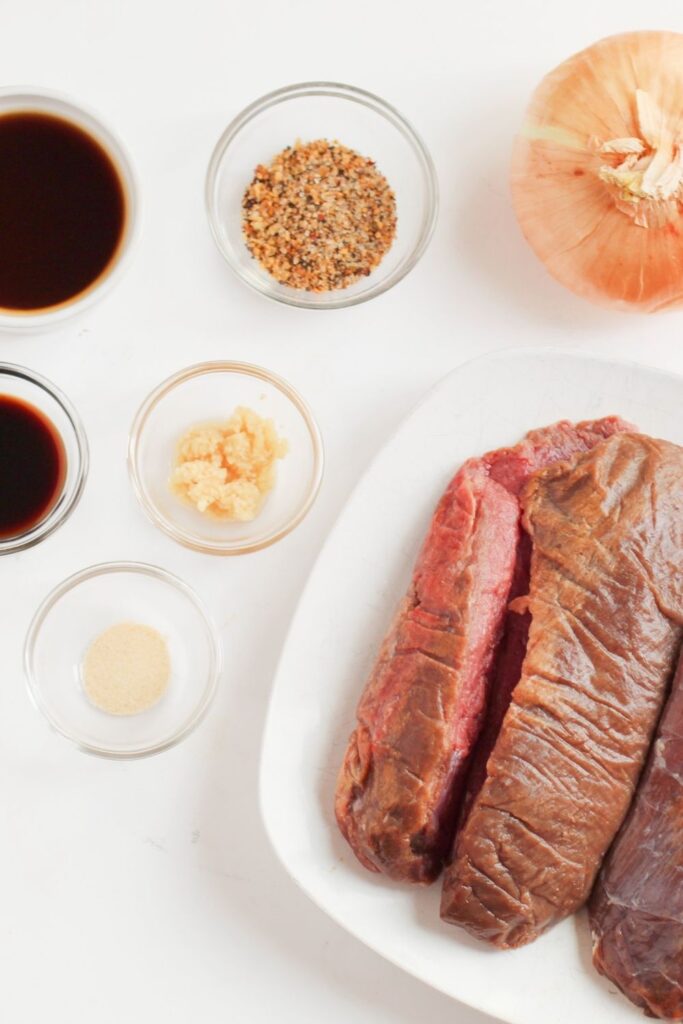 Ingredients
Venison – Depending how you cut or had meat cut you will want around 2 ½ pounds of a roast. This is a wonderful venison backstrap roast recipe. Or if you do a bone-in just cook the roast a bit longer.
Steak Seasoning and Onion Powder – You are welcome to use your favorite homemade seasoning or buy a steak seasoning. 
Oil – Canola, vegetable, or even olive oil will work. You just have to watch Olive oil as it smokes more when heated up.
Garlic and Onion – The two is going to help add a nice richness to the venison meat. Yellow or sweet onions are best to use.
Beef Broth – Beef broth is the liquid to help ensure your meat stays juicy. It also helps to flavor your meat nicely. Bone broth would be a great flavor as well.
Worcestershire Sauce – This is one ingredient I always like to use with any pot roast. It adds nice depth and a slight salty component. 
How to Make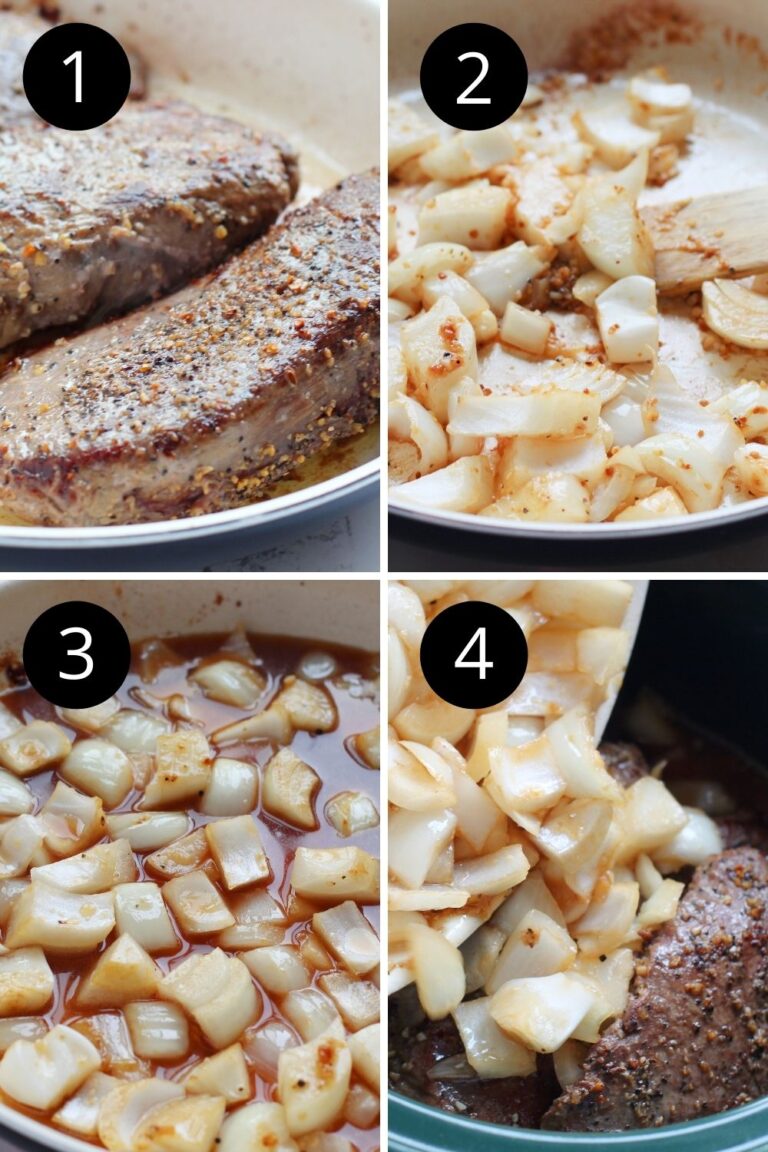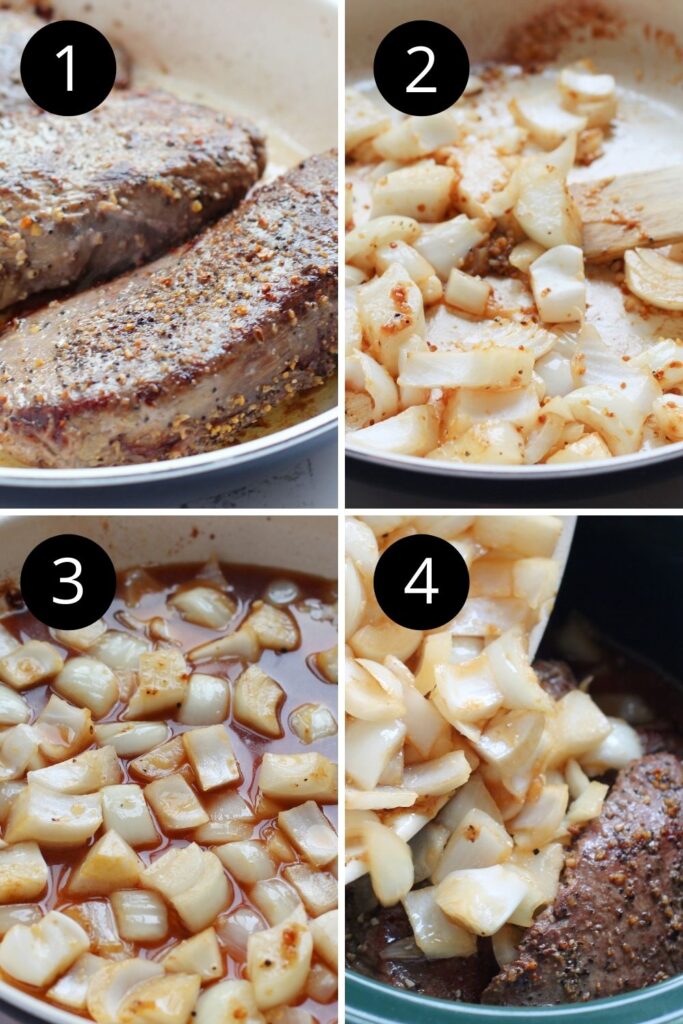 Step 1: Start by drying the venison meat with a paper towel. Then season the venison steaks, backstrap, or roast with the steak seasoning. Heat a tablespoon oil in pan and heat to medium high, searing each side 3-4 minutes.
Step 2: Transfer meat to a Dutch Oven or Baking Dish. Then toss in the onions and garlic and cook for 1 minute in the same skillet on stovetop.
Step 3: Pour in the broth and deglaze the pan, and use a wooden spoon to scrape brown bits off pan. The stuck on pieces will add tons of flavor to meat.
Step 4: Stir in the Worcestershire and onion powder, and then pour the mixture over the meat in the pan.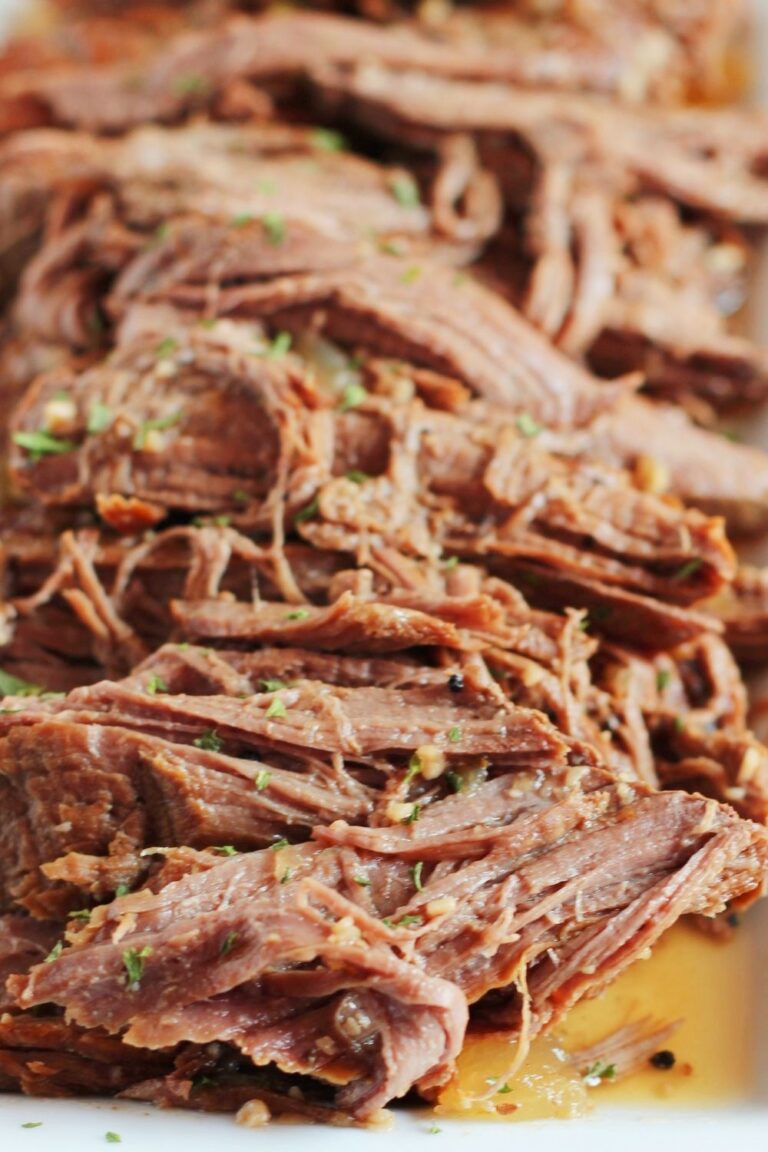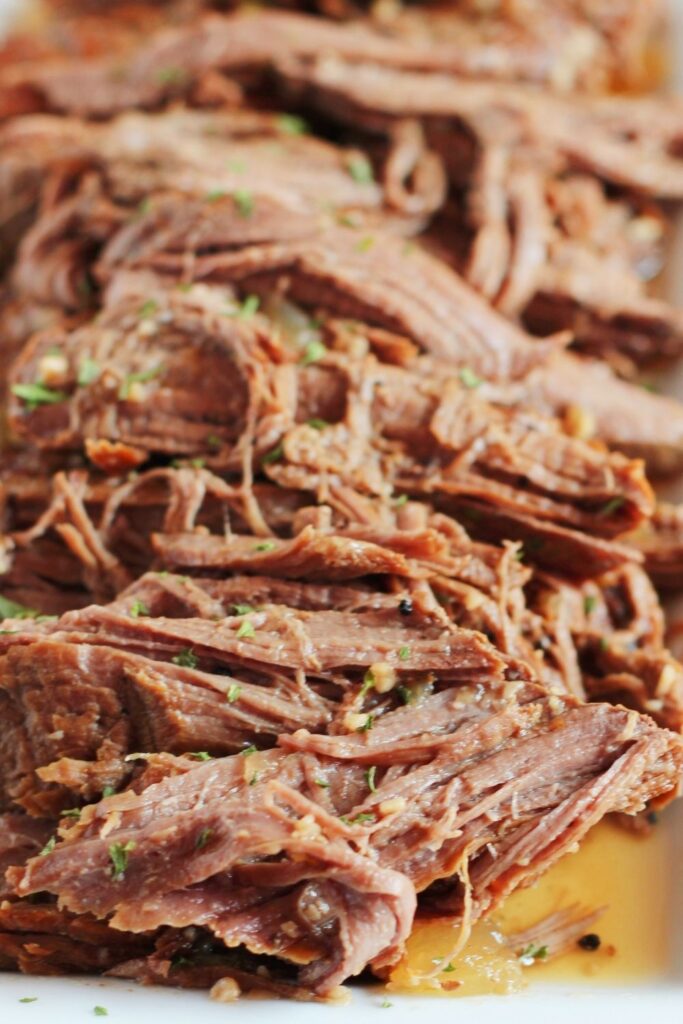 Step 5: Place your lid on, or cover the pan tightly with foil. Then cook at 250 degrees for 3 hours. At this point check out deer meat and then see if it is close to done. If not, return lid and cook another 2-3 hours or until roast is tender and can be pulled apart.
Season with salt and pepper to taste.
Expert Tip: Depending on if you use deer steaks, or a large deer roast the cook time varies. A larger roast can take 6 hours or more to cook.
Storage
If you have leftovers store your meat in an airtight container for 2-3 days. Then reheat as you would like. Whether it be in the oven covered with foil or microwave.
What to Serve With Deer Roast
Here are a few of my favorite side dish recipes to pair with this venison roast recipe from oven. Feel free to do any sides you prefer. Or toss in mini potatoes, carrots, and cook with the meat in the dish.
Expert Tips And Variations
Season your meat with any of your favorite herbs and spices. It will be the stand out flavors in the dish.
Searing the meat is going to create a crust and dimension to the roast that you won't get otherwise. I recommend not skipping the sear step. If you do, the venison roast will lack in flavor.
Toss in mini potatoes, sliced carrots and cook with the meat for a whole dinner in one.
I prefer using a Dutch oven when cooking deer, but feel free to use any covered dish.
FAQs
Give this venison roast recipe a try today. A great recipe to keep on hand for hunting season!
Related Recipe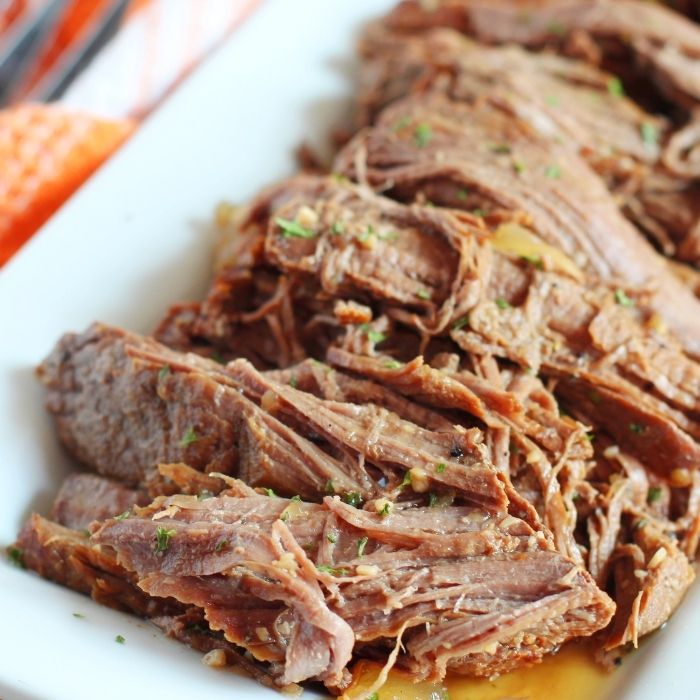 Venison Roast Recipe
Servings 1 Roast
Venison roast recipe that is slow cooked in the oven to a tender and juicy meat. This venison roast is so easy to make and a great way to make deer roast. Whether you are cooking backstraps, deer steaks, or a deer roast, this recipe works well.
Ingredients
2 1/2- 3 pounds venison roast backstrap, steak or roast
1 1/2 tablespoons steak seasoning – Or Onion Soup Mix 1 tablespoon per pound of meat
4 cloves garlic minced
1 onion chopped
1 tablespoon oil
1/2 teaspoon onion powder
2 cup beef broth
2 tablespoons Worcestershire Sauce
Instructions
Dry your deer meat with paper towels and then season liberally on all sides of the venison meat.

Add oil to a skillet or Dutch Oven and heat on medium-high heat. Sear the venison on all sides 3-4 minutes. You want to create a nice crust on the meat.

Place meat in the Dutch oven or baking dish. Then toss in the chopped onions and garlic. Stir for a minute or two.

Then pour in the beef broth and scrape the bottom of the pan to remove any stuck on bits.

Stir in the Worcestershire sauce and onion powder. Mix well and pour over the venison.

Cook at 250 degrees for 3 hours, and then remove the deer roast to check doneness. If still needs a bit return to the oven and cook another 2 1/2 – 3 hours or until the venison is done.

The venison is fully cooked when it reaches  130° to 140° F. This depends on how done you want your meat to be. Shred venison with meat claws or two forks. Then serve with any of your favorite sides.
Notes
Cook Time – You will find that your cook time varies depending on how large or small your venison is. If you use a larger cut of meat, it will take longer. I used 3 strips which took less time. Remove Gamey Flavor – Soak your venison in buttermilk overnight to help pull out the blood to reduce the gamey flavor of the meat if you prefer. Cover The Dish – Make sure to cover the dish tightly with foil or place a lid on the pan when it cooks in the oven. Otherwise, your venison meat will dry out otherwise. Make Gravy For Roast – Remove meat and pour the liquid into a pan to place on the stove. Bring mixture to a boil. Then add 1 tablespoon cornstarch in a bowl with 2 tablespoons cold water. Mix well and pour in the broth mixture. Stir and it will thicken and create a gravy.
Nutrition
Serving: 1gCalories: 359kcalCarbohydrates: 3gProtein: 63gFat: 9gSaturated Fat: 4gPolyunsaturated Fat: 4gCholesterol: 192mgSodium: 625mgSugar: 1g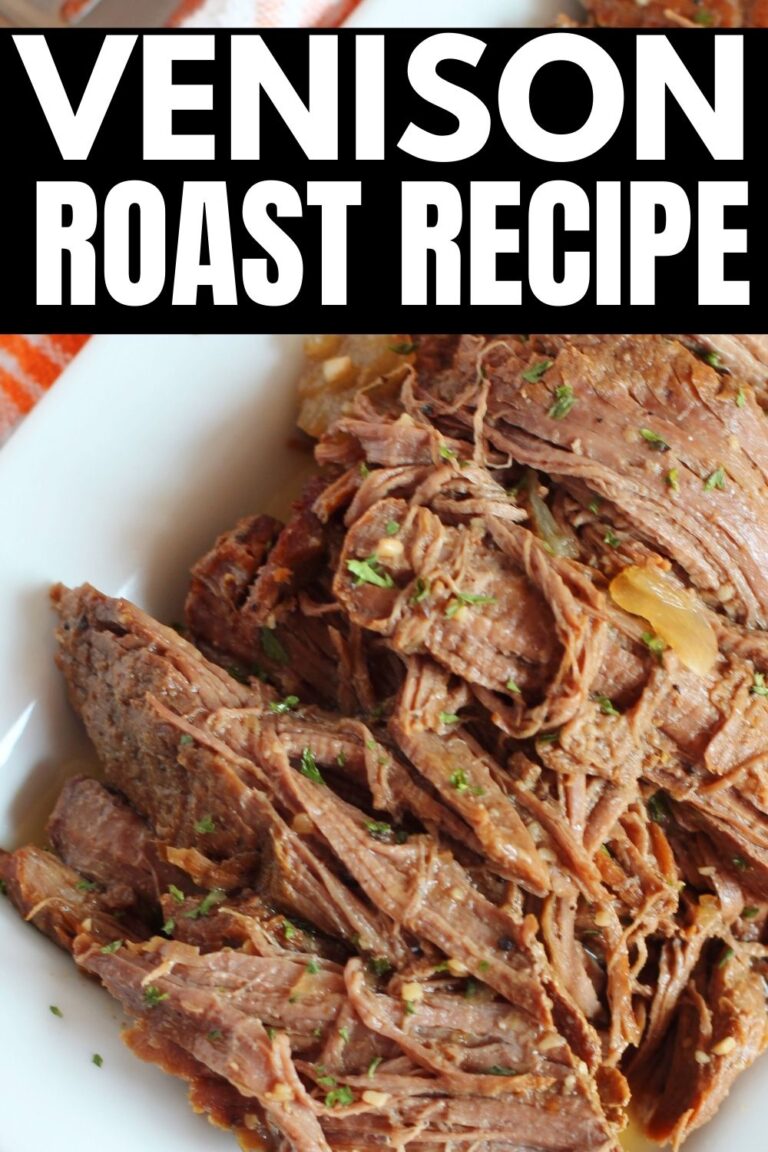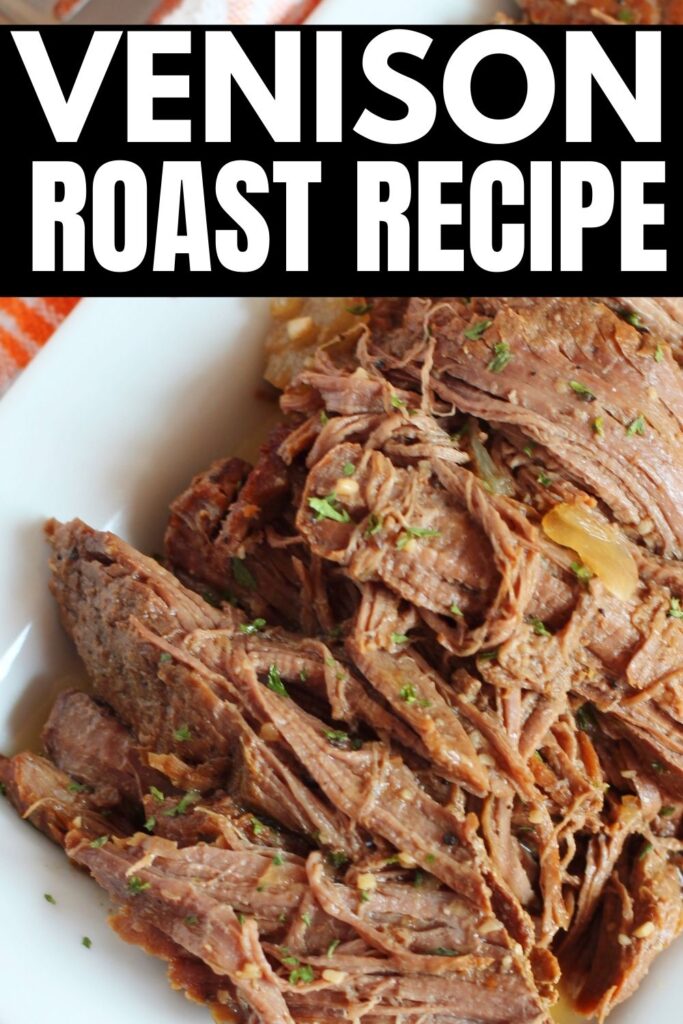 Reader Interactions