Cranberry Sauce Recipe that is made with just 4 ingredients. A fresh berry cranberry sauce that is sweet, tart, and tangy. Whip this up for Thanksgiving, Christmas, or your favorite dinner.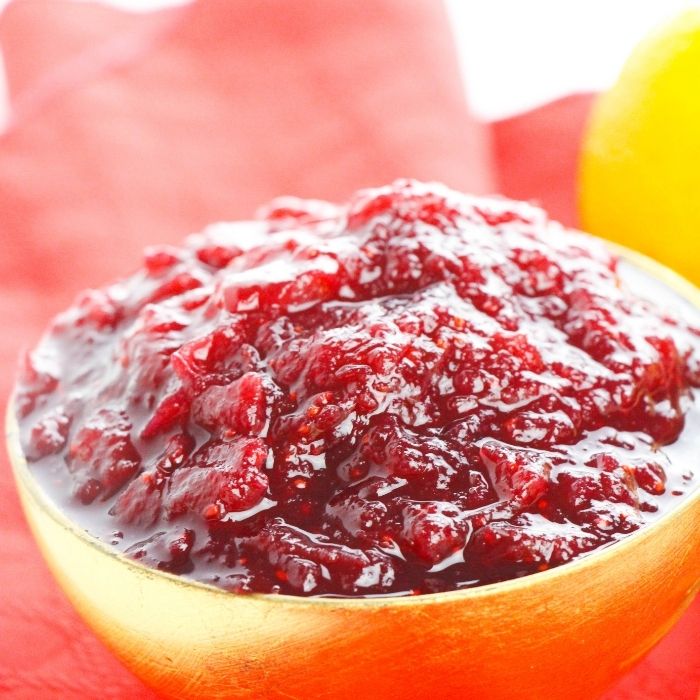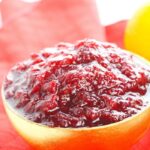 4 ingredients is all it takes to make this cranberry sauce recipe. Fresh cranberries, orange juice, sugar and cinnamon. Whip up this delicious cranberry sauce to serve with your holiday feast. Give this homemade cranberry sauce a try today.
Don't get me wrong, I love canned cranberries too. But there is something extra tasty about this holiday cranberry sauce version a try.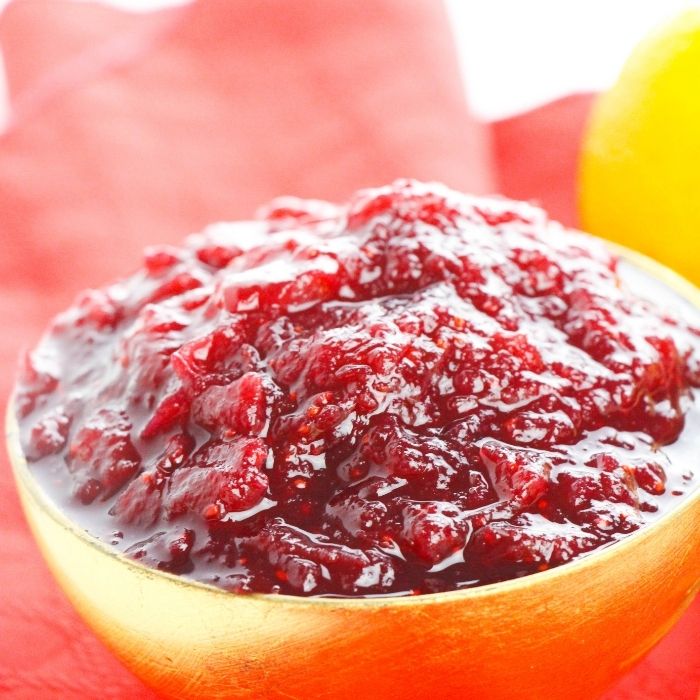 Slather on a dinner roll, or mix with turkey or ham. This fresh cranberry recipe is a total home run.
This Cranberry Sauce Recipe Is…
Gluten free
Vegan
Easy holiday recipe
Made with fresh cranberries
Can use frozen cranberries
Made with 4 ingredients
Ingredients Required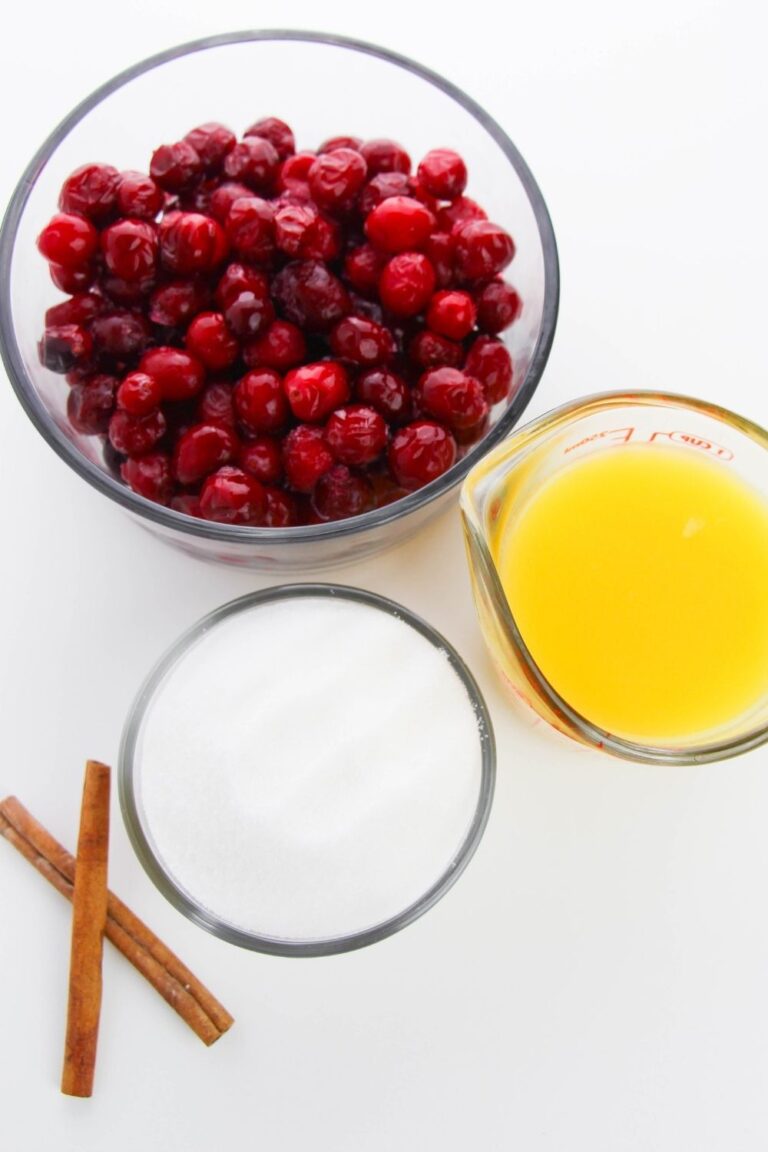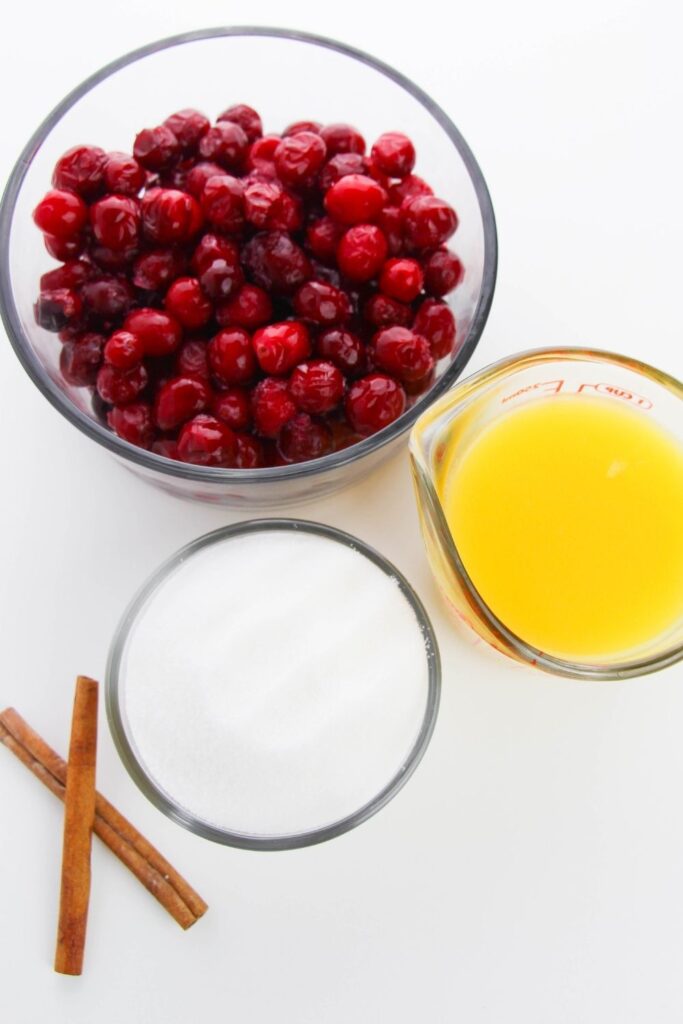 Cranberries
Sugar
Orange Juice
Cinnamon Sticks
How To Make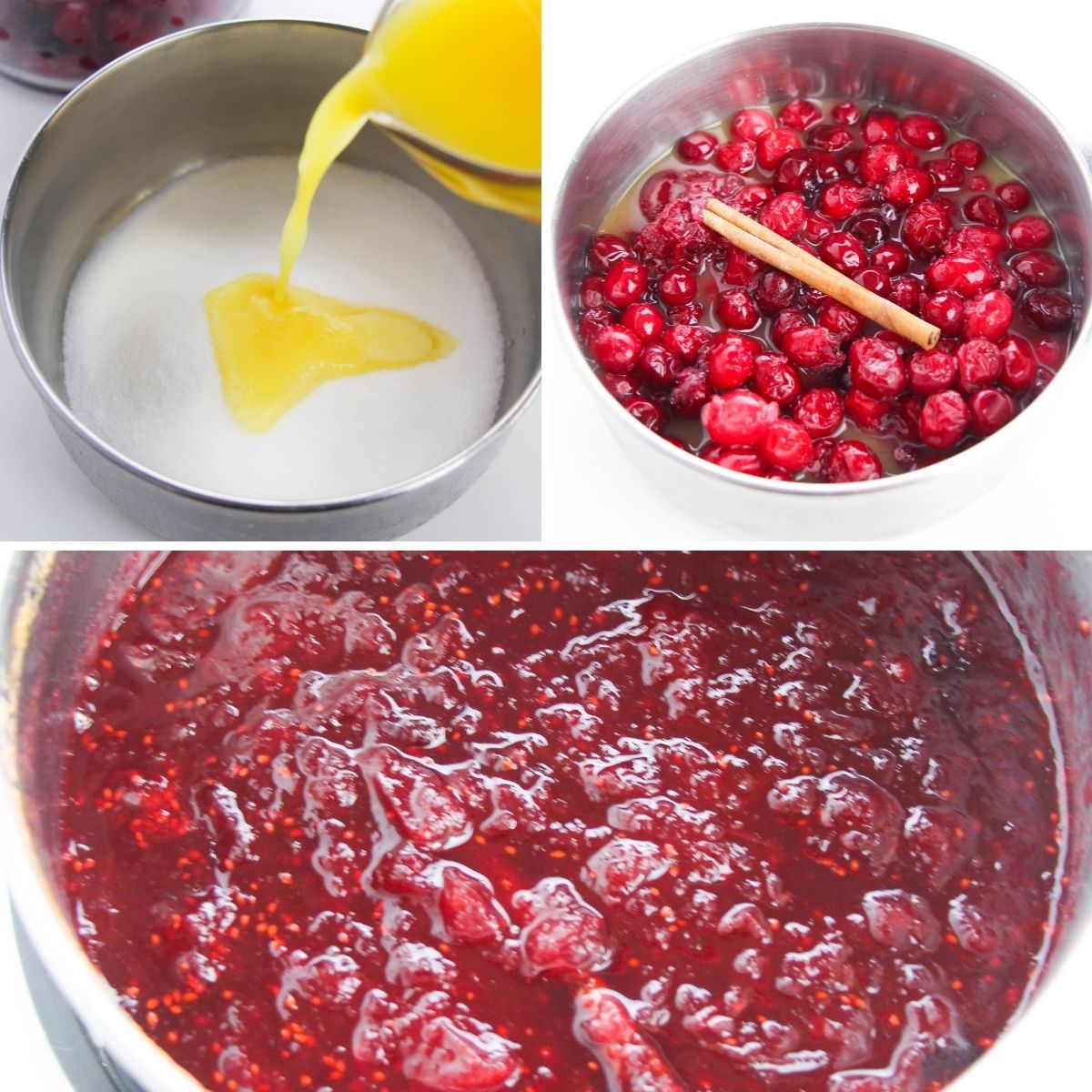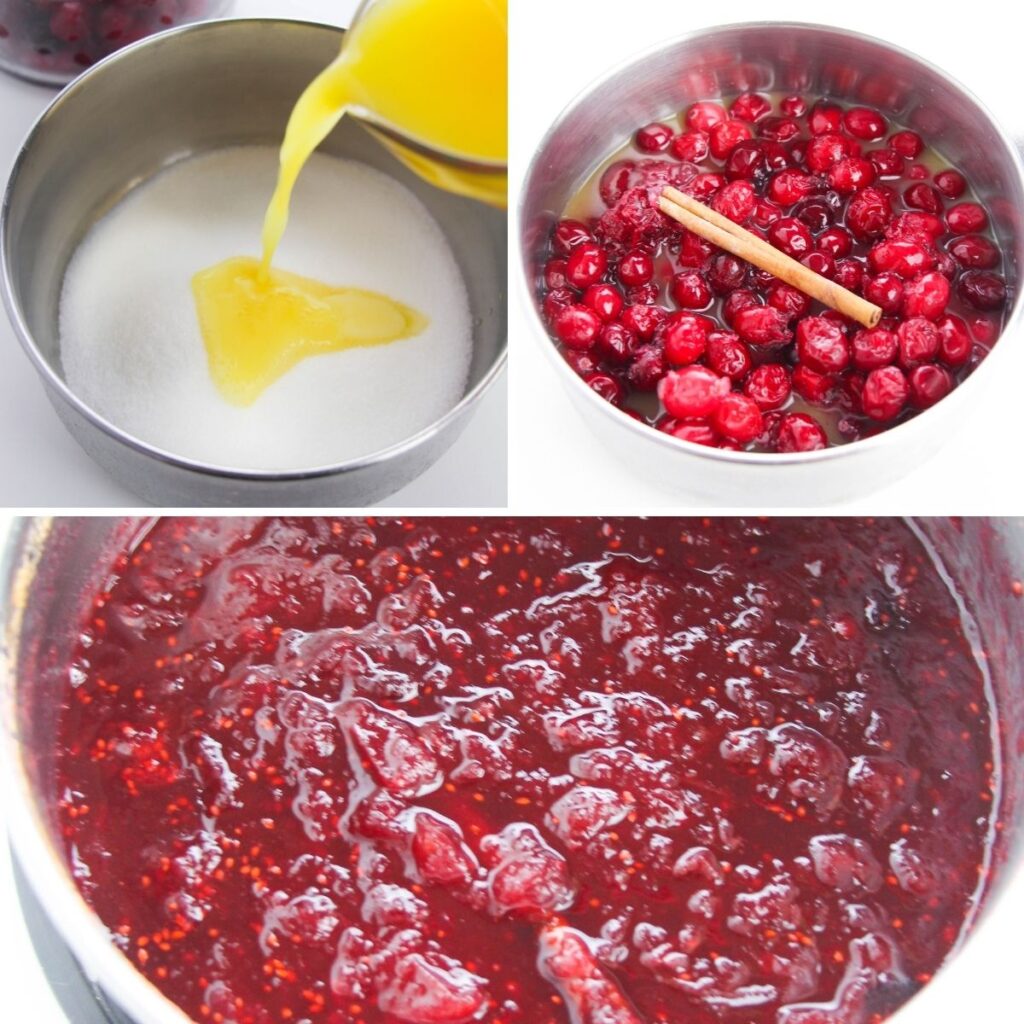 Step 1: Start by adding cranberries, juice, sugar and cinnamon in saucepan on stove. Heat on medium heat.
Step 2: Once mixture comes to a boil, lower heat to a simmer. Cook the sauce on simmer stirring often to prevent from burning.
Step 3: After you are done mixing remove from heat and allow the cranberry mixture to cool.
Once cooled, refrigerate the sauce until ready to serve.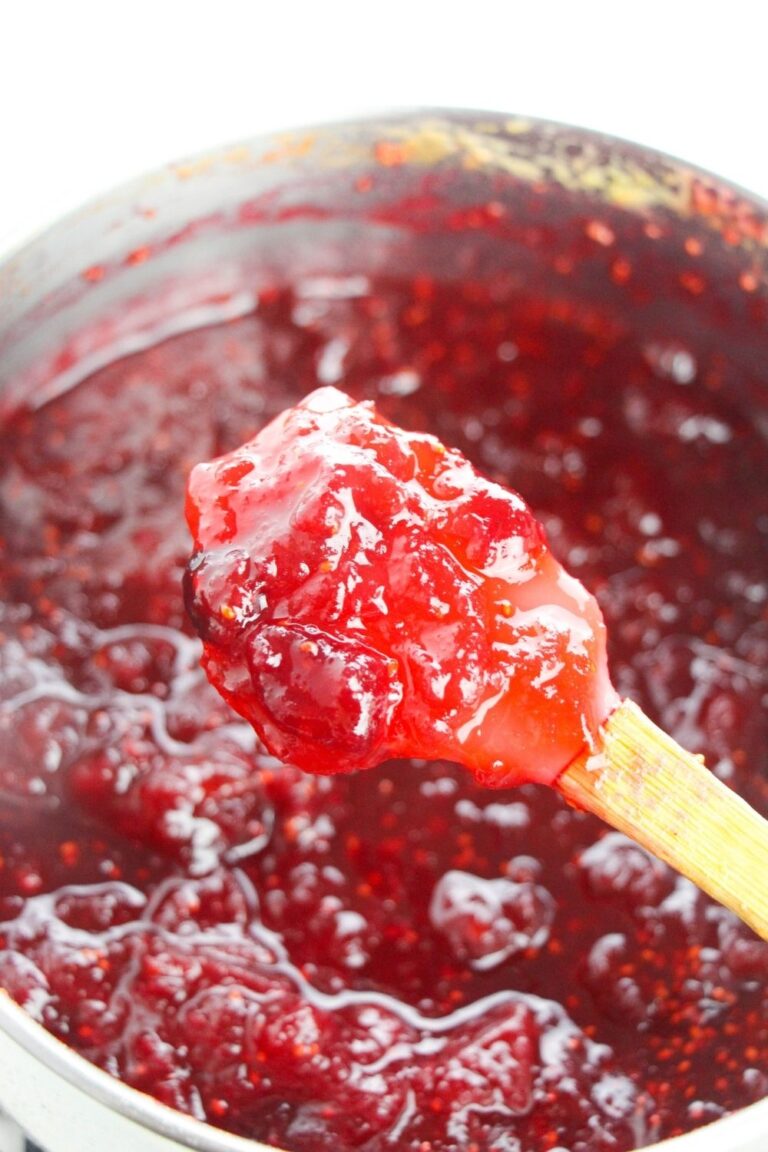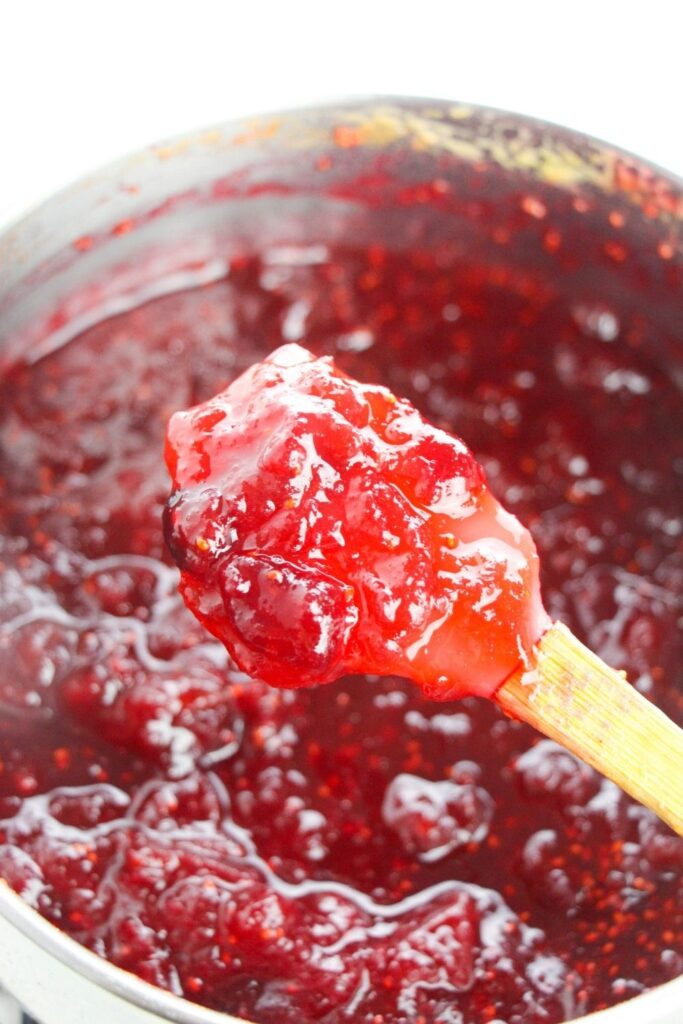 Variations
Add a pinch of salt as you cook the sauce. It will enhance the flavor.
Add in a piece of orange peel as you cook. The remove peel the same time you remove the cinnamon stick.
Add more or less sugar to control how sweet or tart your cranberry sauce ends up being.
Storage
Refrigerate- You can store your leftover cranberry sauce in the fridge for up to 5 days. I find that making the cranberry sauce recipe a day in advance is key. It really helps bring out tons of flavor!
Freezing – Cranberry sauce freezes really well. Just store in a sealed freezer approved container for 1-3 months. Thaw in the fridge 24 hours before you plan to eat.
This is the best cranberry sauce recipe. Make extra and then keep some in the freezer to pair with weeknight dinners. It tastes great with chicken, turkey, pork, and more.
Expert Tips
Rinse and pick through cranberries to remove any smashed or mushy feeling cranberries.
Add less sugar for a more tart sauce. Or more sugar for a sweeter sauce.
Cranberries can cause your stomach to become or even diarrhea so always eat in moderation.
Stir the mixture a lot or it will burn, as it cooks.
Leftover Cranberry Sauce Recipes
If you have some of this cranberry leftover, here are some easy recipes to use it up! This whole cranberry sauce recipe is versatile, and here are ways to use up leftovers.
FAQs
Common questions for this holiday cranberry recipe are below. This can help answer questions you might be faced with.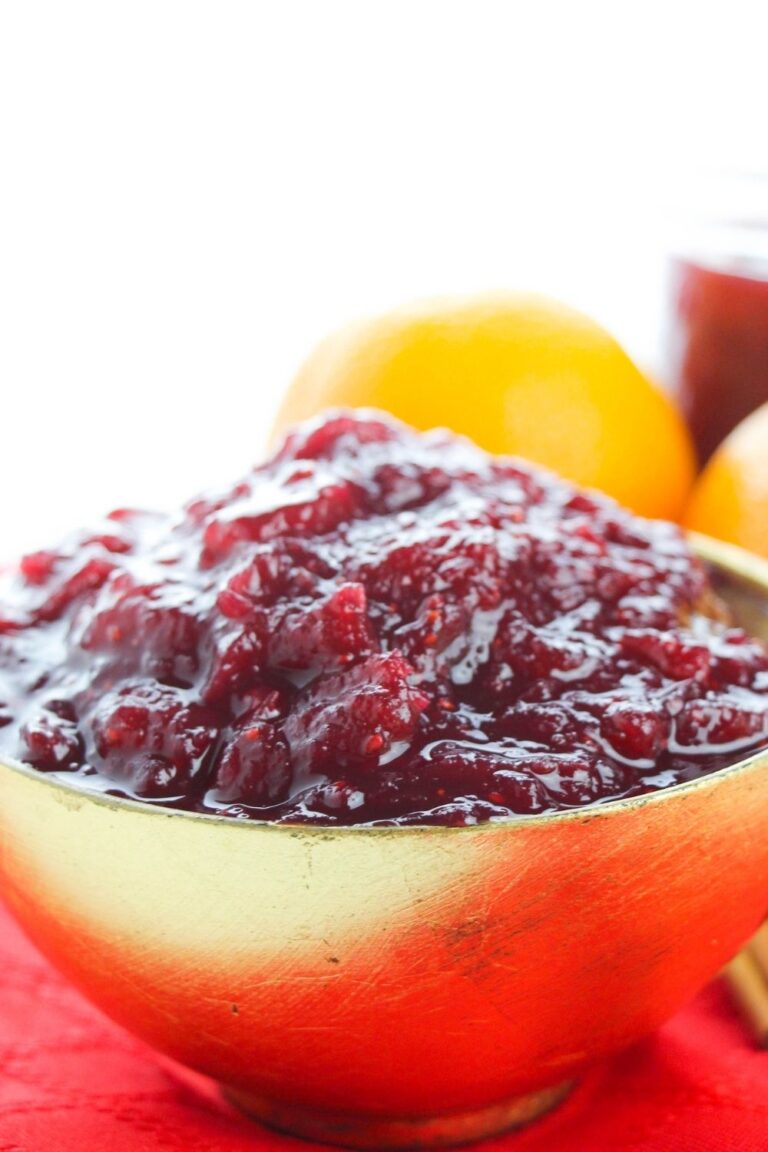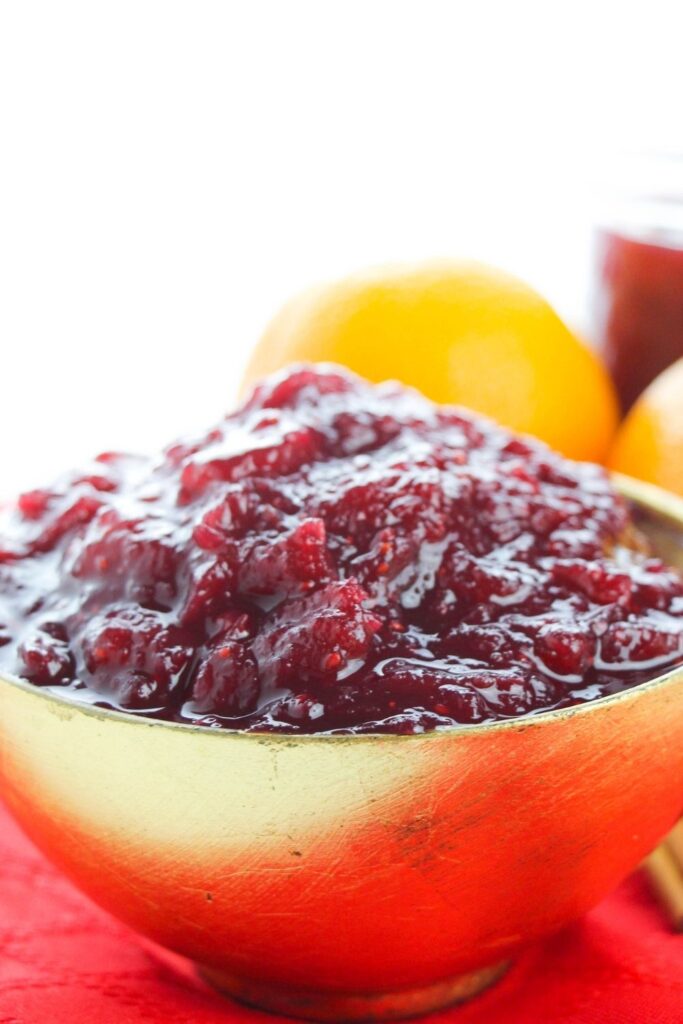 Related Recipes
More recipes to pair next to this Thanksgiving cranberry sauce recipe. I love eating the items together as well for a savory and sweet flavor in each bite.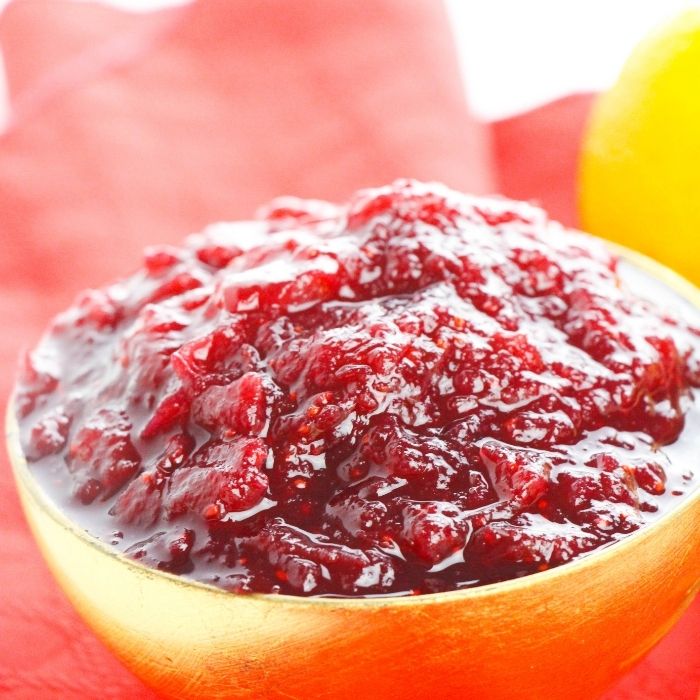 Cranberry Sauce Recipe
Servings 3 cups
Cranberry Sauce Recipe that is made with just 4 ingredients. A fresh berry cranberry sauce that is sweet, tart, and tangy. Whip this up for Thanksgiving, Christmas, or your favorite dinner.
Ingredients
3 cups Cranberries
1 Cinnamon Stick
1 cup Sugar
1 cup Orange Juice
Instructions
Start by adding your sugar, orange juice, cranberry, and cinnamon sticks in a pot on the stove.

You will then turn the stove to medium heat. Stir the mixture often or it will burn.

Bring to a boil, and then lower the heat to simmer and cook for 15-20 minutes.

As the cranberry cooks it will break down and thicken a bit. Once done remove and allow it to cool a bit. Remove the cinnamon stick once done.

Place the cranberry sauce in the airtight container in the fridge. It will thicken more as it cools.

Then serve and enjoy this cranberry sauce with your holiday feast or weeknight dinner.
Notes
Fresh or Frozen Berries – You can use fresh or frozen cranberries for this recipe. Just rinse and pick out any soft ones if you are using fresh. Sugar – So I used 1 cup, this is needed to help pull the tart component from the sauce. If you want a bit less sweet you can use 3/4 cup sugar instead. Orange Juice – You are welcome to use pulp orange juice or pulp free for this recipe. It is what you prefer. You could even add some orange zest into the sauce, some recipe use that for added orange flavor. Double Recipe – Use a large enough pot and double the recipe if you would like. This is great for holidays and parties. Remove Cinnamon Stick – Once the sauce is done, remove the cinnamon stick before serving or storing in the fridge.
Nutrition
Serving: 1gCalories: 86kcalCarbohydrates: 22gSodium: 1mgFiber: 1gSugar: 19g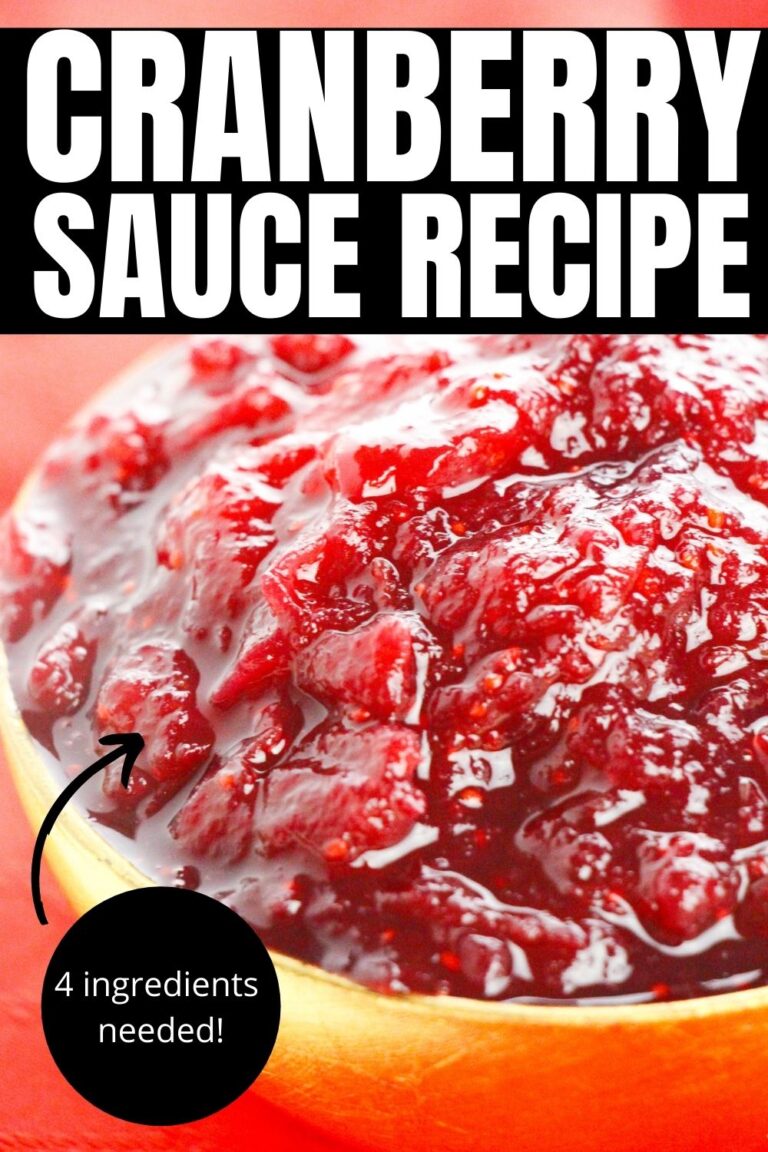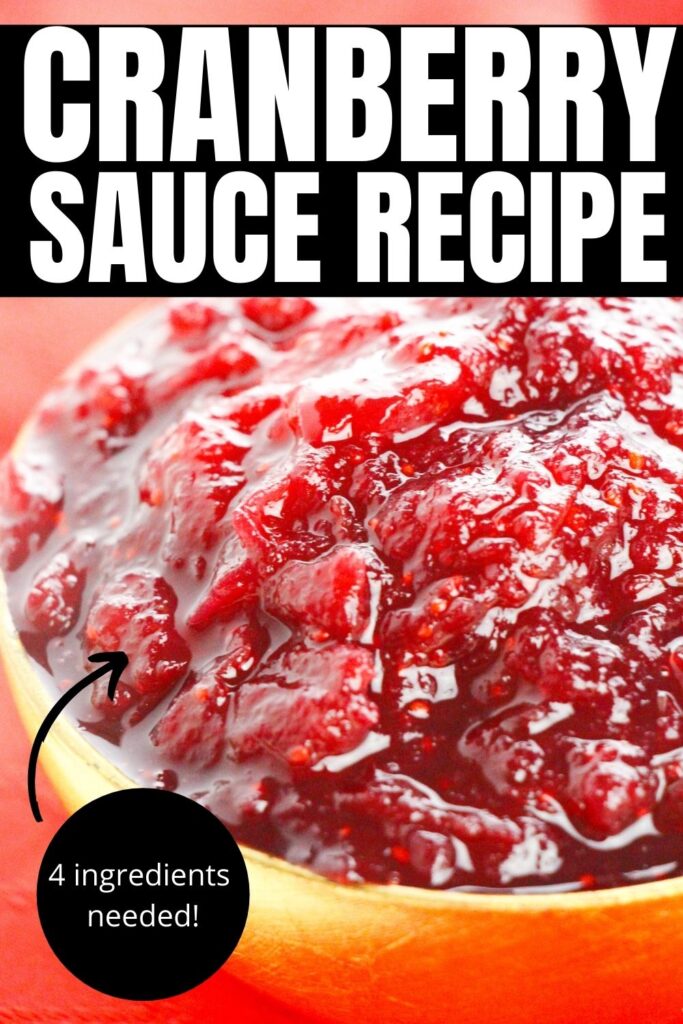 Reader Interactions