A Brie Appetizer that is perfect for the holiday season. A cranberry brie appetizer that is savory and sweet.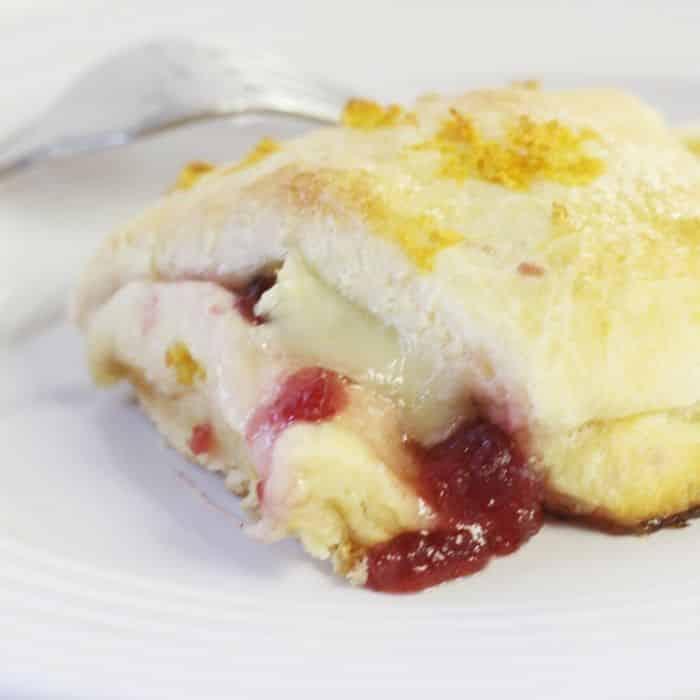 Baked Cranberry Brie appetizer is a fantastic quick and easy holiday appetizer to serve up your family and guests. A crescent roll that is filled with cranberry and a slice of Brie and baked to golden perfection.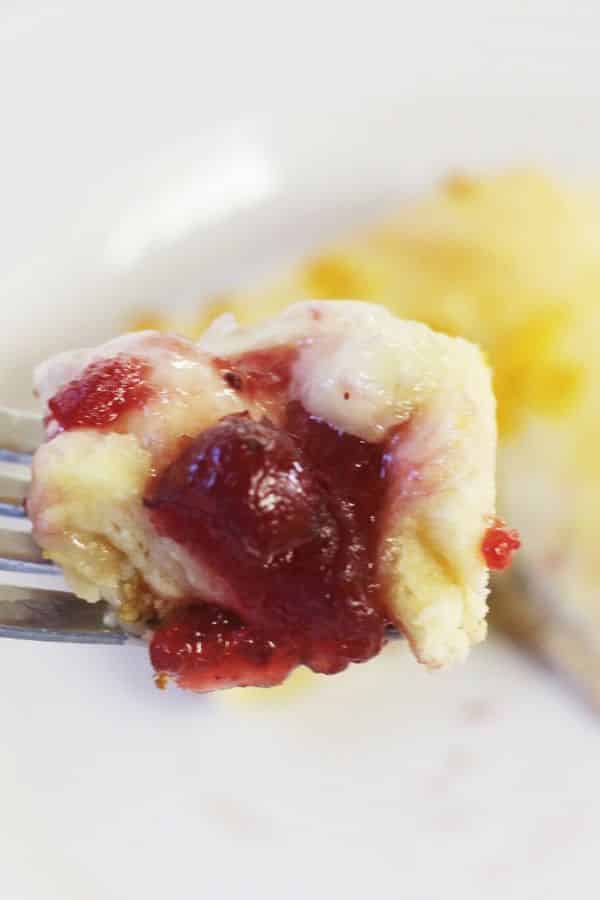 If you are looking for a really quick Brie appetizer I highly recommend this recipe. You get sweet and savory in every bite. Try my cranberry cheese ball recipe as well, for another cranberry appetizer recipe. Or try my blueberry Brie bites. 
Brie Appetizer
Brie is a cheese that is known for its creamy and oozing gooey texture. Whether you make a savory Brie appetizer or sweet or wins over a crowd every single time. 
Want more holiday appetizers
Cranberry Brie 
I am a sucker for cranberry! I love the sweet and tart components it brings. I thought to pair next to Brie and a crescent roll could be an incredible idea. And I was so happy with how it turned out. 

What's in Cranberry Baked Brie
Cranberry sauce
Brie
Crescent rolls
Egg wash
Orange zest (optional) 
I am an Amazon Affiliate so if you purchase through one of my links I can earn commission on sales. 
How to Make Cranberry Brie Appetizer
I laid out the crescent rolls on a greased baking sheet
. I wanted to create a wreath style look. You can do this or just do crescents one by one and leave room between each. 
Then drop a teaspoon or so of cranberry on the wider end of the crescent, followed by a slice of Brie. Repeat and then wrap each crescent up. Add egg wash and zest and bake to perfection. 
What Is The White Stuff On Brie Cheese
The white stuff on the exterior of the brie cheese is white mold. It is called penicillium candidum, which is the same mold you will find on other varieties. You can find Camembert and even triple cremes carry the same white mold. Even some Italian salamis will have the white mold on the outside.
Do You Cut Rind Off Brie
Cutting the rind off Brie is optional. This is something that is a personal preference. It is safe to eat the white moldy rind. 
I personally cut it off, but you are more than welcome to leave it on if you prefer. Many find that eating the rind offers a lot more flavor to your brie. 

How to Cut The Rind off Brie
Wrap your Brie in plastic wrap and toss in the freezer for around 30 minutes. When you remove it grab a really sharp knife and cut off the front and back end of the brie, getting all or most of the rind off. Then carefully cut
the edges to remove the rind around it. 
Then slice and use in the recipe. I cut mine into wedges, for the crescents.
But if you don't want to cut through the edges, you can always cut the top off your brie, then spoon out the creamy cheese and dollop it that way.
Can You Eat Brie Raw
Yes, you sure can. It is recommended to allow your brie to come to room temperature before you slice into it. It will give you a super creamy texture.

What Type of Cranberry Do You Use For Cranberry Brie
You are welcome to buy canned whole berry cranberry sauce or make a homemade cranberry sauce that you will use to spoon on. You only need around a cup of cranberry sauce for this recipe.
Looking for More Ways to Make Brie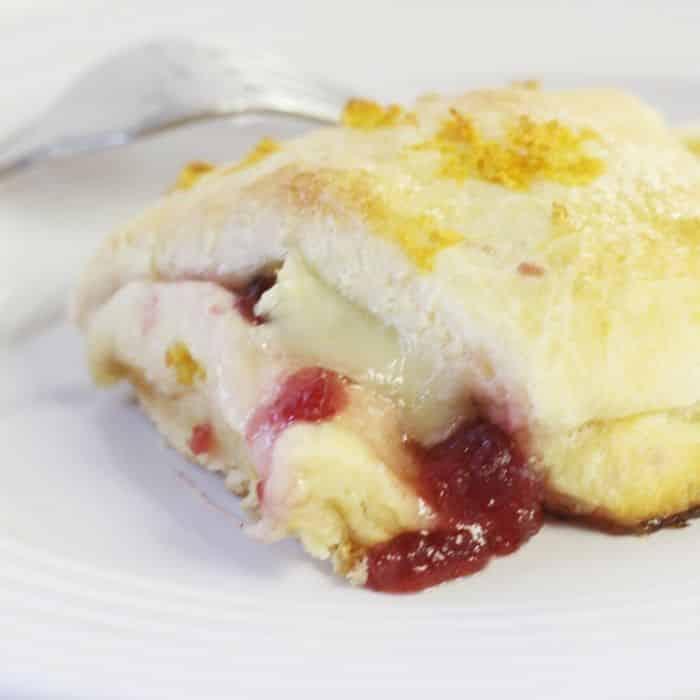 Baked Cranberry Brie Appetizer
Servings 8 servings
A Brie Appetizer that is perfect for the holiday season. A cranberry brie appetizer that is savory and sweet.
Ingredients
1 Brie Round
1 cup Cranberry Sauce
1 egg
1 teaspoon water
1 roll of crescent rolls
orange zest optional
Instructions
Start by preheating your oven to 350 degrees.

Then on a greased baking sheet lay out your crescent rolls in the shape of a wreath, or lay them out flat.

Add a tablespoon or so of cranberry to each large end of the crescent.

Then add a wedge of Brie cheese. And roll up your crescent rolls.

In a bowl mix your egg and water and whisk. Then brush the tops of the crescents. and top with orange zest if you would like.

Bake until the crescents are golden brown.

Serve warm.
Nutrition
Serving: 1gCalories: 99kcalCarbohydrates: 17gProtein: 2gFat: 2gSaturated Fat: 1gPolyunsaturated Fat: 1gCholesterol: 29mgSodium: 66mgFiber: 1gSugar: 11g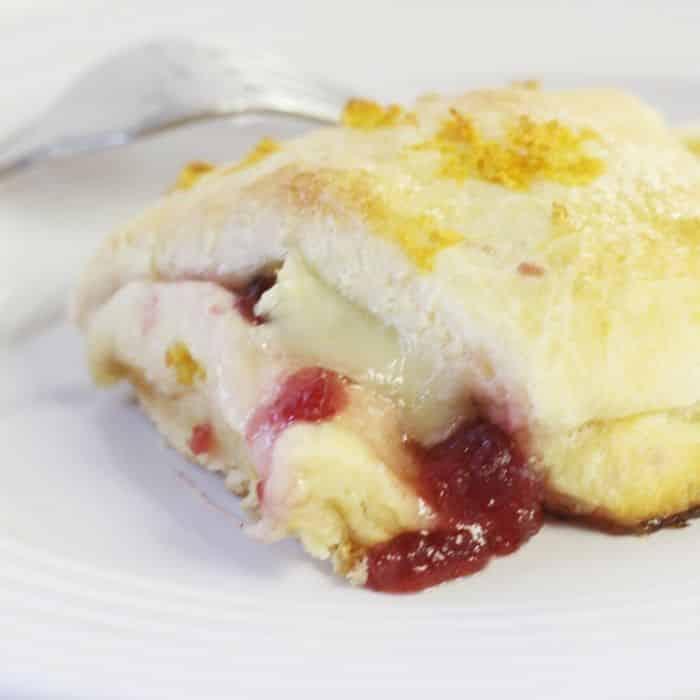 How to Store Leftover Brie And Cranberry Crescent Rolls
Store in an airtight container in the fridge for up to 3-4 days. Warm-up in the microwave or heat in the oven. Just make sure to cover with aluminum foil to prevent the crescent rolls from overcooking.
Holiday Appetizer
Give this cranberry Brie appetizer a try and let me know what you think. It was a fun recipe to change things up, and it would make a fantastic holiday appetizer.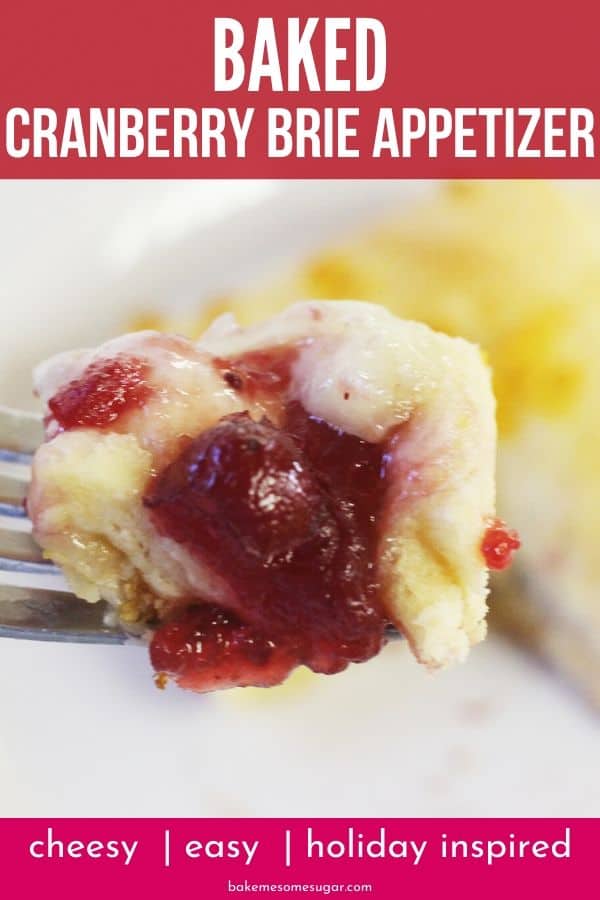 Have you ever made a Brie appetizer before?
Reader Interactions