Dip recipes from sweet to savory are listed below! Dips are a great appetizer for any occasion. Whether you're prepping for a game day party or you're hosting a small lunch gathering, a great tasting dip is sure to leave a lasting impression on your guests. Instead of buying a premade dip from the supermarket, whip up one of these best dip recipes.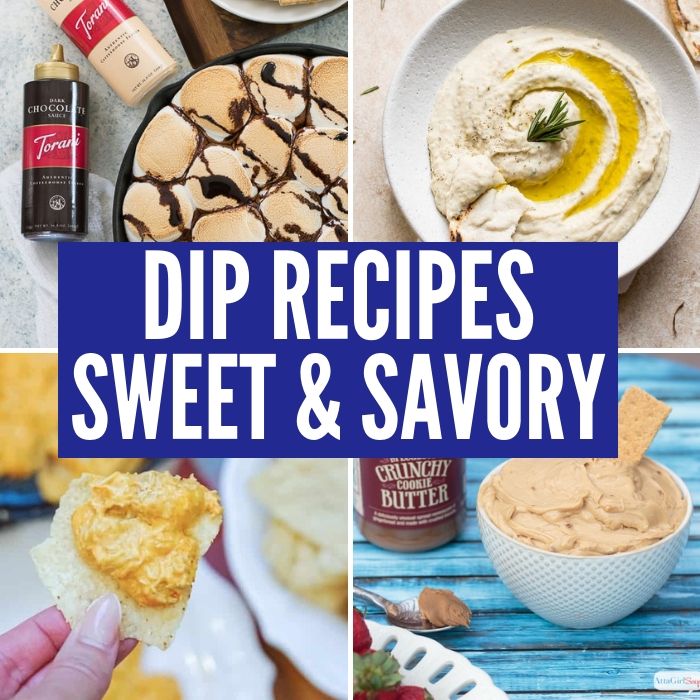 Most of these dips are quick and easy to make and can be paired with all sorts of things. Get your chips and veggies out, and make more dip than you think you'll need. These delicious appetizers won't last long on your serving table! If you're hosting a large event, make more than one to give your guests options. This list includes a variety of dip recipes, like unique takes on hummus and gluten-free appetizers. Find your new favorite dip on this list of creative recipes!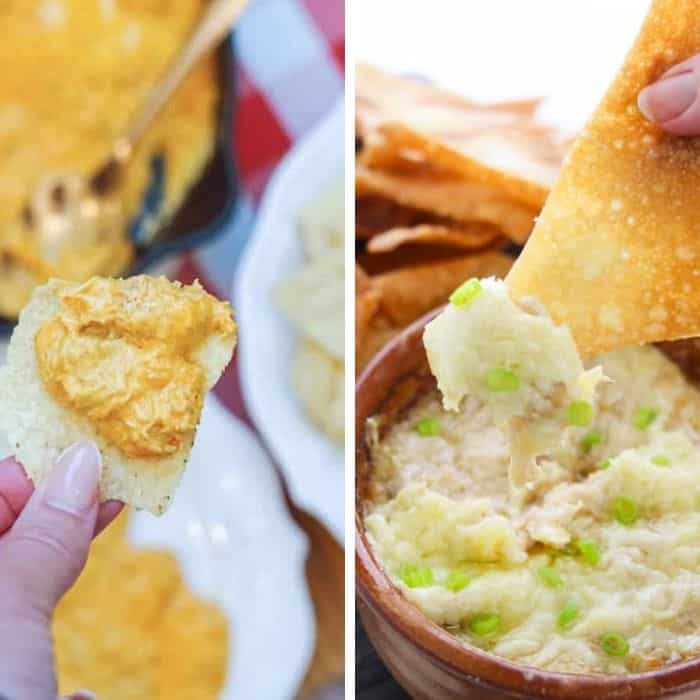 My Favorite Dip Recipes
Dip Recipes

This sweet treat is perfect for any fall gathering! It uses just four ingredients, and it's as yummy as it looks. It's versatile enough to be served at lunch, dinner, or even as a dessert. Serve it with apple slices and you're good to go!
This game day dip is sure to be a hit! Whip it up using bacon bits, sour cream, mayo, garlic, and cream cheese. Don't forget to pick up some frozen French fries! This appetizer is on the heavy side, so save it for parties or other events where your guests won't become overwhelmed.
Pepperoni pizza dip is just as fun as it sounds! It's also gluten-free, making it perfect for those who are often limited in what they can eat. Pair this dip with corn chips to liven any party or game day gathering!
If you're looking for a light, guilt-free dip, look no further! Serve this hummus-based appetizer with tortilla chips, carrots, or baguette crisps.
Best Dip Recipes
Many dips are full of carbs and fat, but this one is filled with antioxidants instead. It's also vegan, and the pretty color will trick your kids into eating healthy! Well, …hopefully it'll trick them into eating healthy.
Babaganoush may be hard to pronounce, but it won't be hard to convince your guests to try it! This dip is gluten-free, vegan, and fits into a paleo diet.
This list would be incomplete without a cheesy dip! It reheats well, so you should make more than you need in case you'd like some for later. Serve it with tortilla chips at your next game day party!
Easy Dips For Appetizers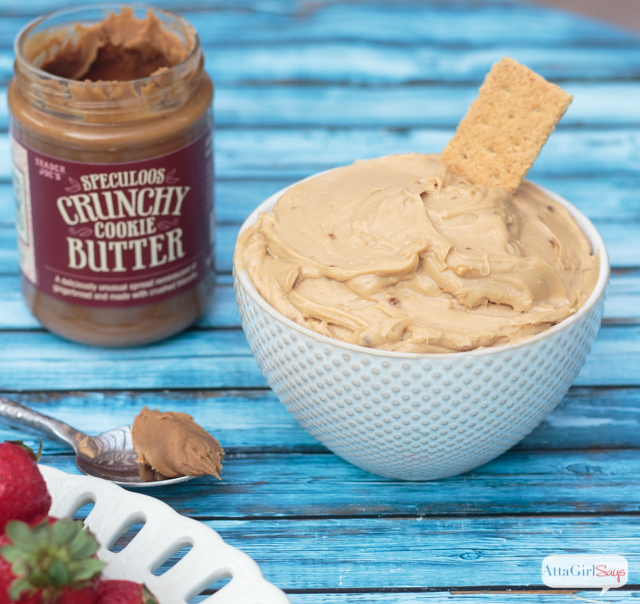 Most dips work well as appetizers, but some make perfect desserts. Take this cookie butter dip, for instance: it's a sweet treat that can be paired with graham crackers, pretzels, or fruit. It's great for kids, but adults surely won't pass on it!
This appetizer may have earned the nickname "white trash dip," but it's far from trashy. Serve this 3-ingredient delight at your next summer party! If it goes over well this summer, bring it back on New Year's Eve. Your guests will start looking forward to it at every party you host!
Here's an option for the seafood lovers in your life! This chef serves it around the winter holidays with crackers or bread.
Be the most popular person at the tailgate with a chicken quesadilla dip! Take a tip from the chef's playbook by serving it with Wheat Thins. It would also pair well with tortilla chips.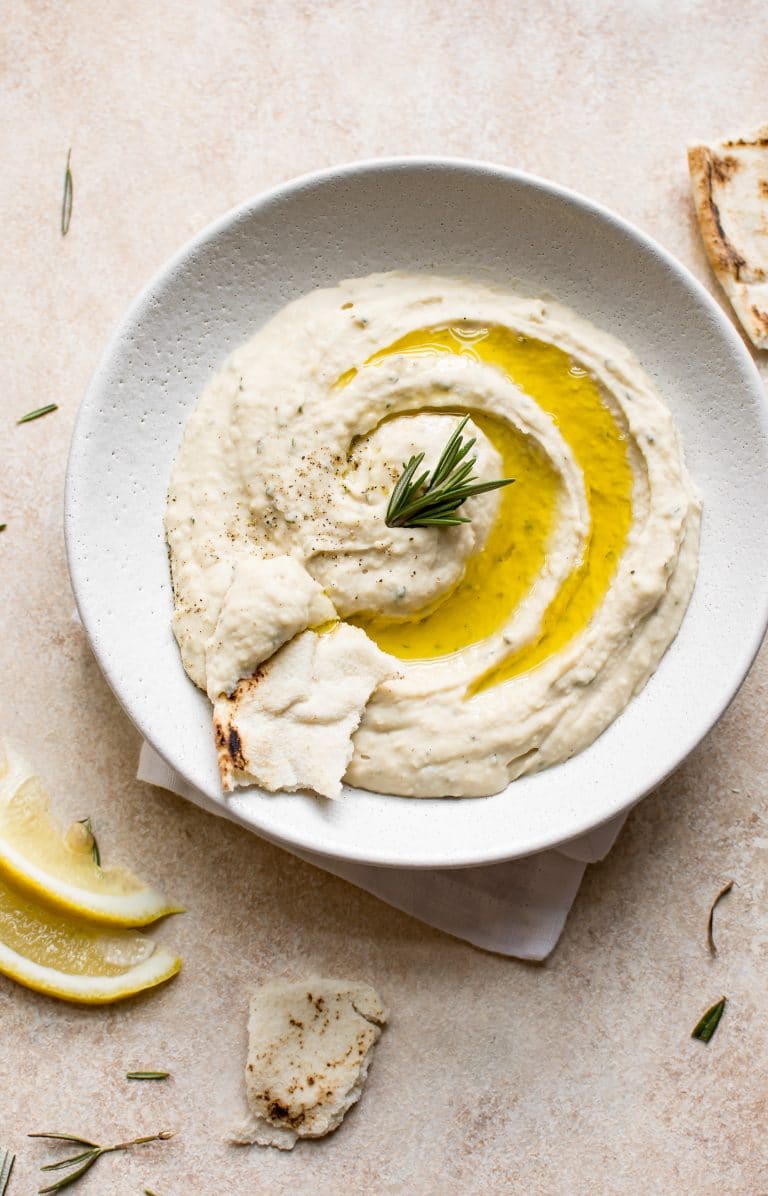 Add this dip to the menu for your next classy lunch party! This effortlessly appealing dip can be served with pita, veggies, or naan bread. Your kids might not enjoy it, but your older guests will appreciate this delicate arrangement!
Sweet Hummus Fruit Dip Most people pair dips with veggies, but this hummus works well with fruit! Encourage kids to eat fruit with this sweet summer appetizer.
Bring a harvest dip to the Thanksgiving table this year! It uses a variety of nuts and berries, and can be served with bread and crackers.
This dip may take 22 minutes to make, but it's so worth it. The combination of cheese and pecans makes this sweet appetizer great for fall lunches. Serve it with crackers, bread, or tortilla chips.
Easy Dips
Change things up by the campfire with this s'mores dip! Serve it with graham crackers, or whatever else you'd use with s'mores. You can also use Torani sauce instead of chocolate if you're looking to make it healthier.
Use this cheese dip as a spread for your burgers or as a dinner appetizer! It's packed with flavor, and pairs well with crackers and veggies.
Add some summer flavor to your hummus by using lemons! This Mediterranean delight works well with pita chips or veggies.
Go for something spicy and sweet at your next dinner party. This dipping sauce gets its spice from chili and garlic. Pair it with pita chips to serve a unique appetizer!
Use fresh lime juice in this summery appetizer! The ingredients in this dip are all healthy, so why not keep it healthy by pairing it with veggies? You won't need to use much lime for this recipe since the flavor is so strong with just a little bit.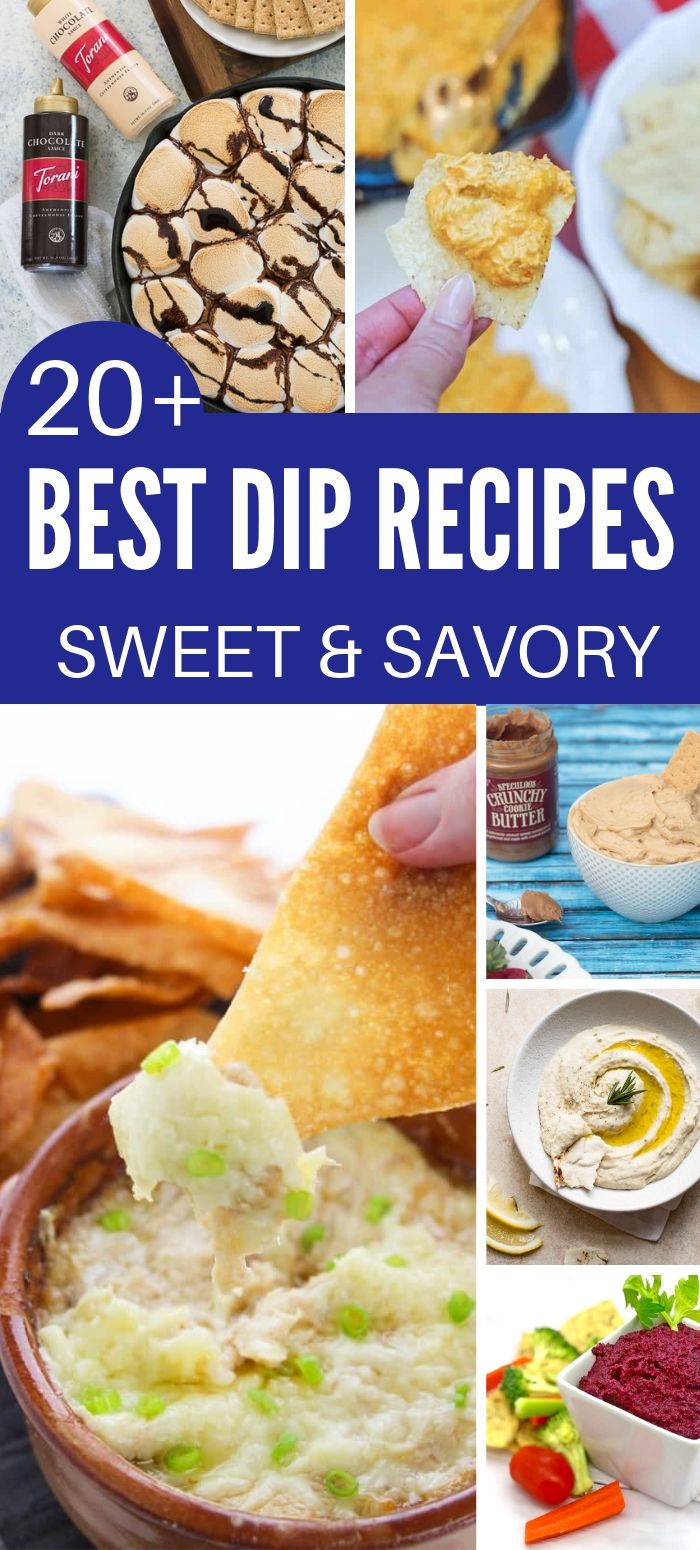 No matter what occasion you're preparing a meal for, there's a delicious dip to serve your guests and your family. From dessert dips to healthy hummus, there's something for everyone! Gather your pita chips, crackers, and bread to serve alongside a few of these dips at your next event. You never know which one will become the ultimate crowd pleaser!