Ranch seasoning is one dry mix we always keep on hand in our pantry. This ranch seasoning mix is made with a few ingredients, and you can use this ranch mix for making a dip, dressing, and stirring in your favorite recipes.
Anytime a recipe calls for a ranch dry powder mix you can use this ranch powder. Just measure and you have the perfect ranch flavor! A buttermilk ranch dressing that tastes better than ordering a salad at your favorite restaurant.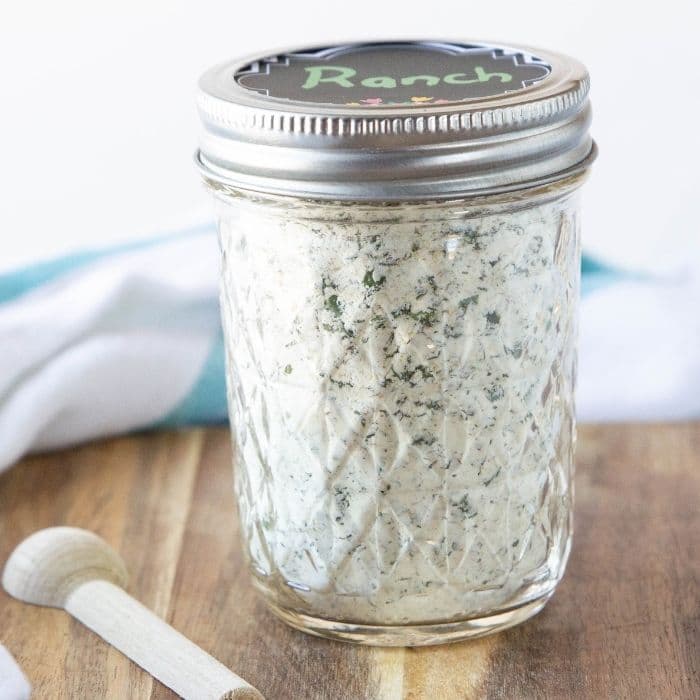 This homemade ranch dressing mix is great to toss in a jar with a label and gift to a loved one as well. Great for anyone who loves their ranch or enjoys cooking in the kitchen.
Try my Horseradish Ranch Dressing as well! It is so creamy and offers a nice kick!
🥗Why Make Your Own DIY Ranch Seasoning
Affordable to make
Simple ingredients
As little as 5 minutes to whip up
Versatile to use
Tastes just as good as store-bought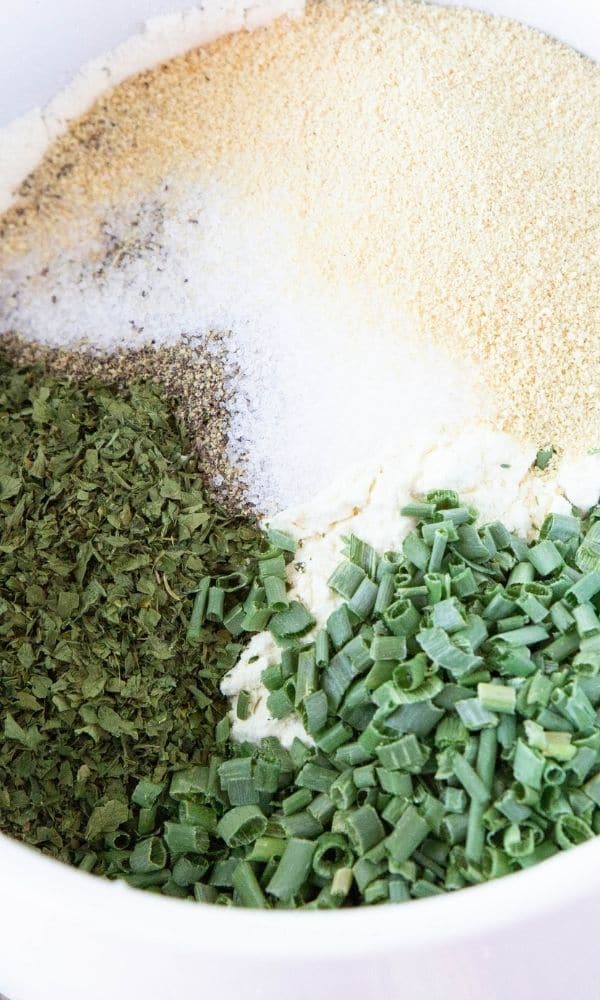 🧄 Ingredients Needed
Parsley
Onion Powder
Garlic Powder
Salt & Pepper
🥬 How To Make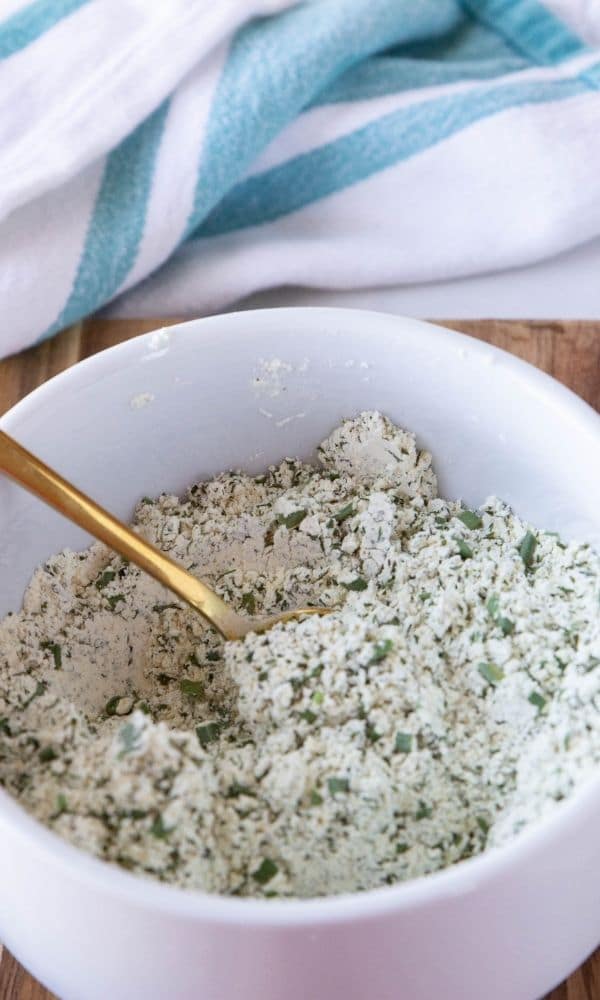 Full measurements of the ranch seasoning recipe is listed below in the printable recipe card. You will also find full instructions on how to make ranch seasoning.
To make your own dry ranch powder, just measure all the spices and herbs, and stir up in a bowl.
Once stirred up, place in an airtight container or mason jar with the lid. Store in the refrigerator until you are ready to use it.
🥄 Expert Tips and Storage
Store your DIY ranch powder in the fridge for up to 3-5 months. Just give it a shake or stir and measure the way you would in any recipe.
You can adjust the chives and dill in the recipe to fit your liking. I like to do a bit less on chives as it can be strong.
I personally used freeze-dried chives, parsley, and dill. You can use dried as well.
The buttermilk powder can be found in the baking aisle and in others, it will be by the powdered milk.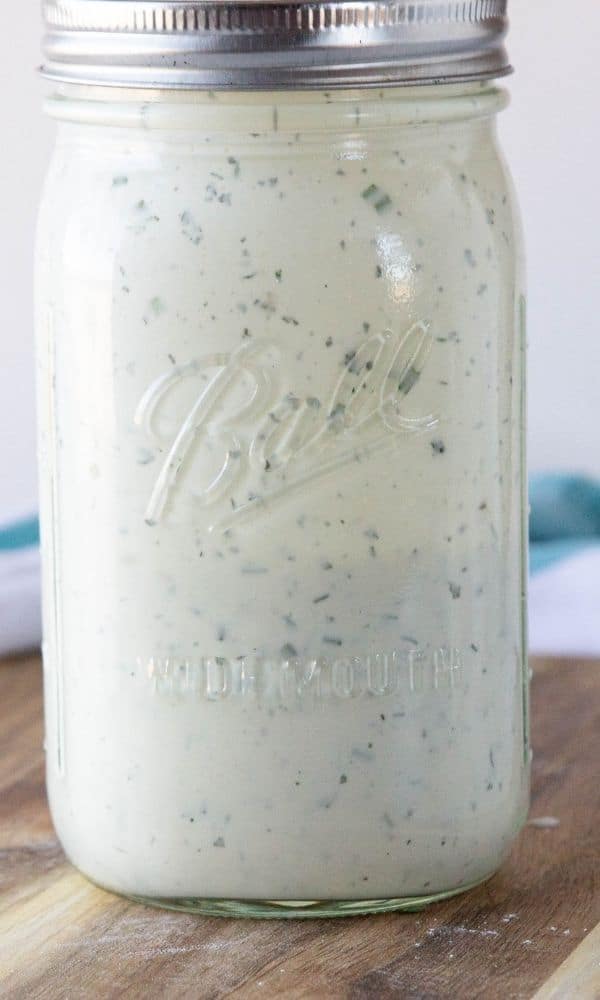 How to Make Ranch From Ranch Dressing Powder
3 tablespoons ranch powder
1/2 cup mayonnaise
3/4 cup milk
1/2 cup sour cream
Add those ingredients into a bowl and whip it up, or toss in a mason jar and give it a good shake.
This is one of my favorite buttermilk powder recipes that really amps up the flavor of the herbs and spices.
Also, try my Creole seasoning recipe, for another way to spice up food.
👩‍🍳 Recipe FAQs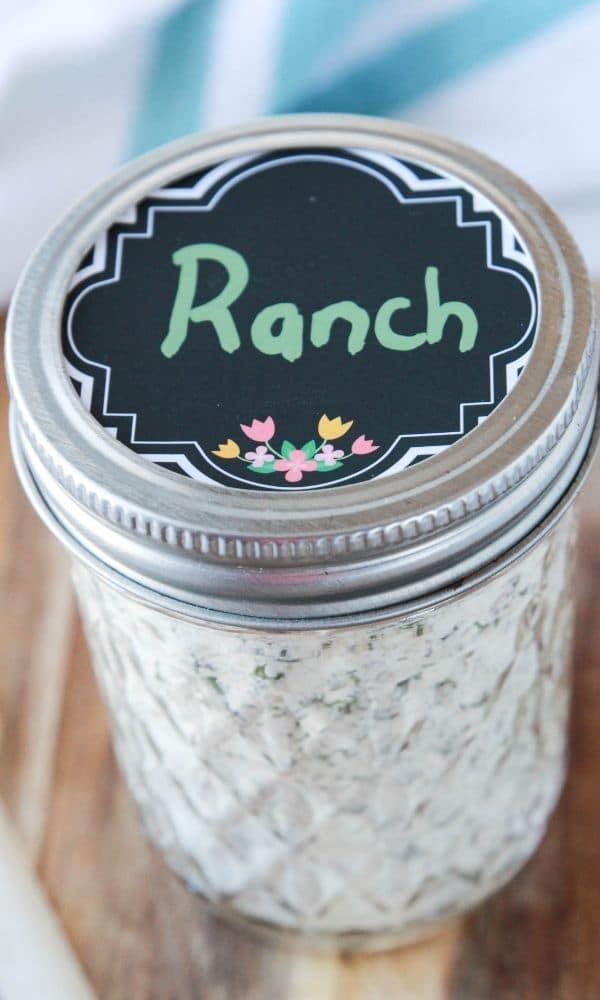 🥒 Recipes To Use Ranch In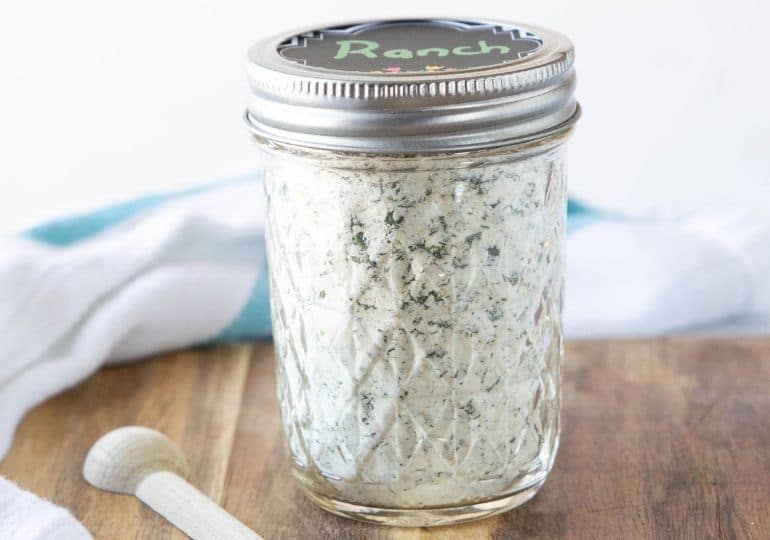 Ranch Seasoning
Servings 1 /2 cup mix
Ranch Seasoning is a homemade dry ranch powder that you can use for making ranch dressing, using for dips, and mixing in recipes. A simple and delicious DIY ranch powder recipe.
Ingredients
1/2 cup buttermilk powder
1 1/2 teaspoons freeze-dried chives or dried
1 tablespoon onion powder
1 1/2 teaspoon garlic powder
1 teaspoon salt
1/2 teaspoon pepper
2 tablespoons parsley
1 teaspoon freeze-dried dill or dried
Instructions
In a bowl or jar, you will add your dry buttermilk powder, dill, chives, parsley, salt, pepper, onion powder, and garlic powder.

Mix well, and then seal the jar and store in the fridge for up to 5 months.

Use the dry ranch seasoning for cooking, making dips, dressing, and more.
Notes
Homemade Ranch Dressing
3 tablespoons ranch seasoning
1/2 cup mayonnaise
1/2 cup sour cream
3/4 cup milk
Mix together and then store the ranch dressing in the fridge for 1 hour before serving.
Ranch Dip
2 tablespoons ranch seasoning mix
1/3 cup milk
1/2 cup mayonnaise
1/2 cup sour cream
Mix up the dip ingredients and then stir well and refrigerate for 30 minutes before serving.
Nutrition
Serving: 1gCalories: 47kcalCarbohydrates: 7gProtein: 4gFat: 1gCholesterol: 7mgSodium: 407mgSugar: 5g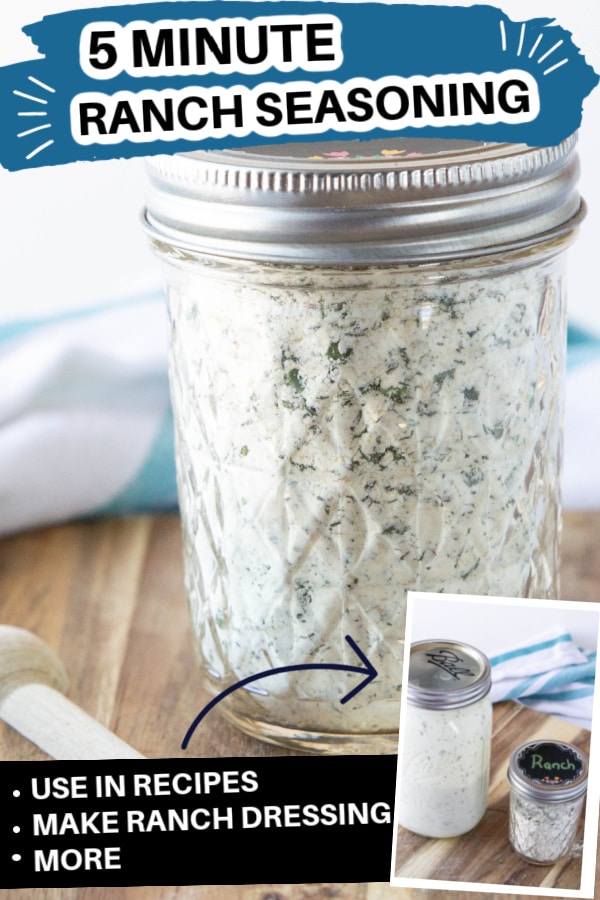 Reader Interactions