The best chia pudding recipes are listed below. From an ombre chia pudding to rainbow and all things in between. I have given you chia pudding recipes for every season of the year.
Pumpkin pie chia pudding, mint chocolate chip, to tropical flavors. Trust me, if you like chia pudding, you will love this list below.
🥝 Here are more ways to kickstart your mornings
🥥 Best Chia Pudding Recipes
Here are a great list and variety for you to search through to find a few new family favorites!
Best Chia Pudding Recipes
Check out this list of the best chia pudding recipes! From brightly colored, to loaded with sweet fruit and toppings. These chia pudding recipes are a great breakfast or mid-day snack.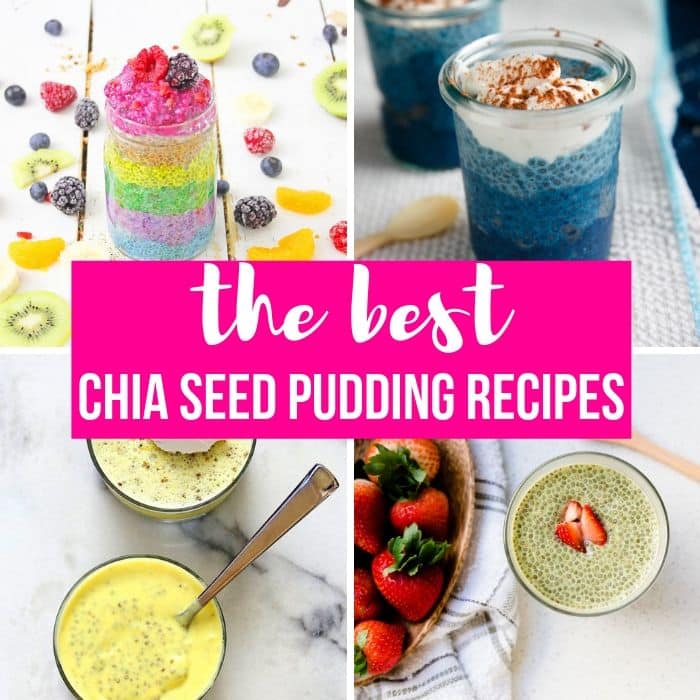 🍉 Chia Seed FAQS and Tips
What is your favorite Chia Seed Pudding combination?