Creamed corn is so easy to make, and the perfect corn side dish. Whip this up for your weeknight dinner or holiday side to serve a crowd.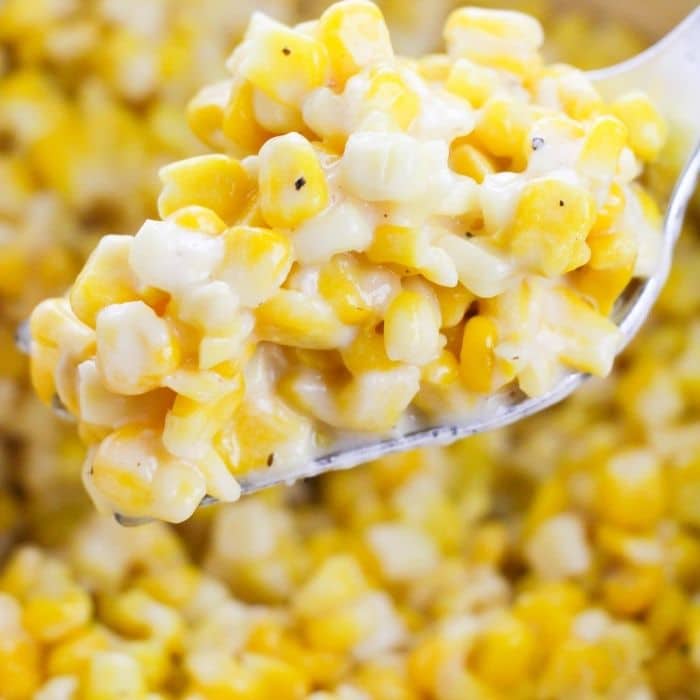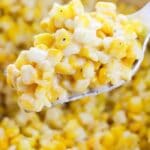 Whip up this creamy corn side dish for dinner or your holiday entertaining. This creamed corn is so easy to make and tastes so much better than a can. Sweet corn kernels in a creamy sauce.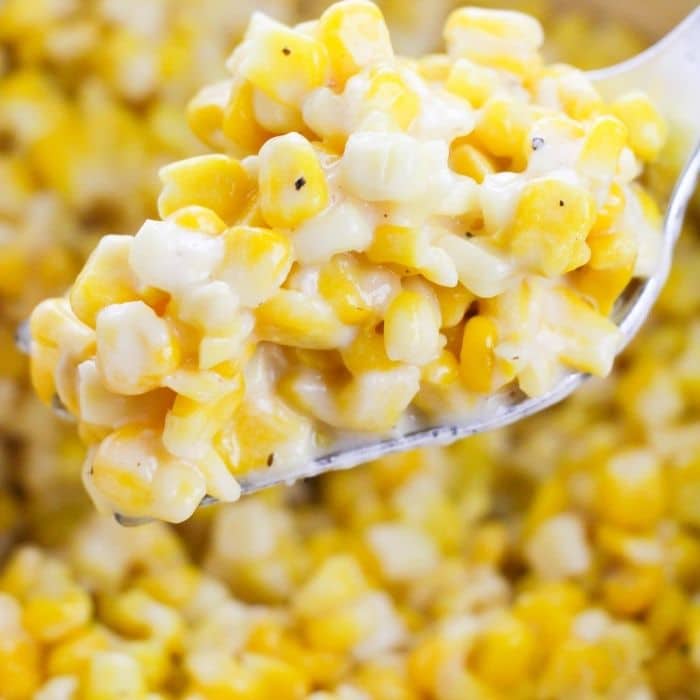 Cream style corn compliments any dinner and is so simple to make. A comfort food you might have grown up eating. In about 15 minutes you have an easy side to serve up.
We ate it a lot for dinners, but many know this as a popular holiday side dish. Whatever the case may be, this is an easy frozen corn recipe to keep in your rotation.
🌽 Why This Recipe Works So Well
Simple pantry and refrigerator ingredients
Easy prep
Delicious flavor that is kid approved
Great for weeknight dinner or holiday side
Affordable
🥣 Ingredients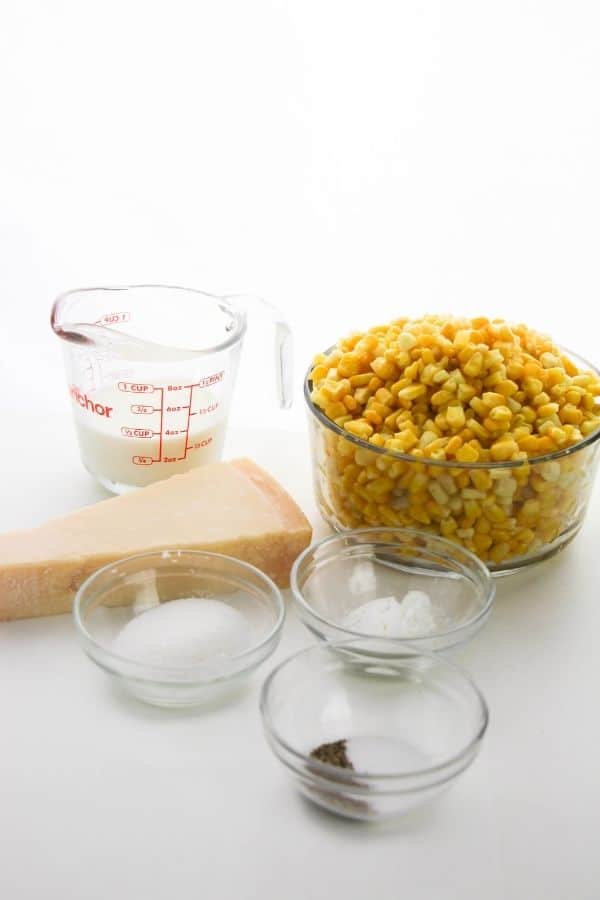 Corn | I used frozen corn but you can use canned or fresh off the cob.
Milk | Milk and cornstarch combine to help give this corn that creamy texture you are looking for.
Seasoning | Salt, pepper, sugar, and a little parmesan cheese add the perfect flavor!
🧀 How to Make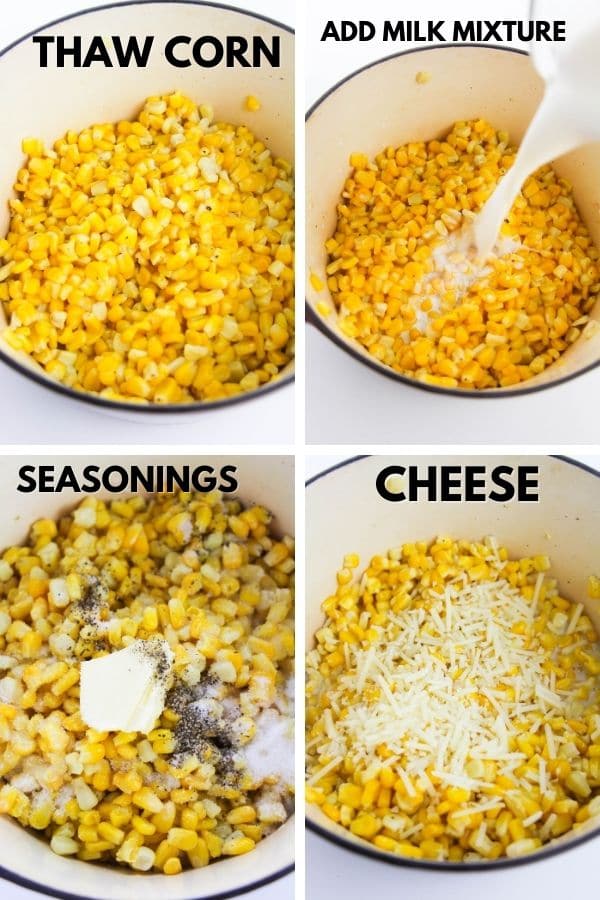 If you are using frozen corn you will want to rinse it under cold water and remove any ice. Then place your corn kernels in a pot.
In the microwave heat your milk for around 20-30 seconds just to warm it up. Mix it with the cornstarch until well mixed.
Add butter to the corn and turn on medium heat. Pour in your cornstarch mixture, salt, pepper, and sugar. Stir and allow it to cook for 6-8 minutes.
You will heat the mixture until it begins to thicken like creamed style corn. At the very end toss in parmesan cheese and allow it to melt. Serve this side dish hot!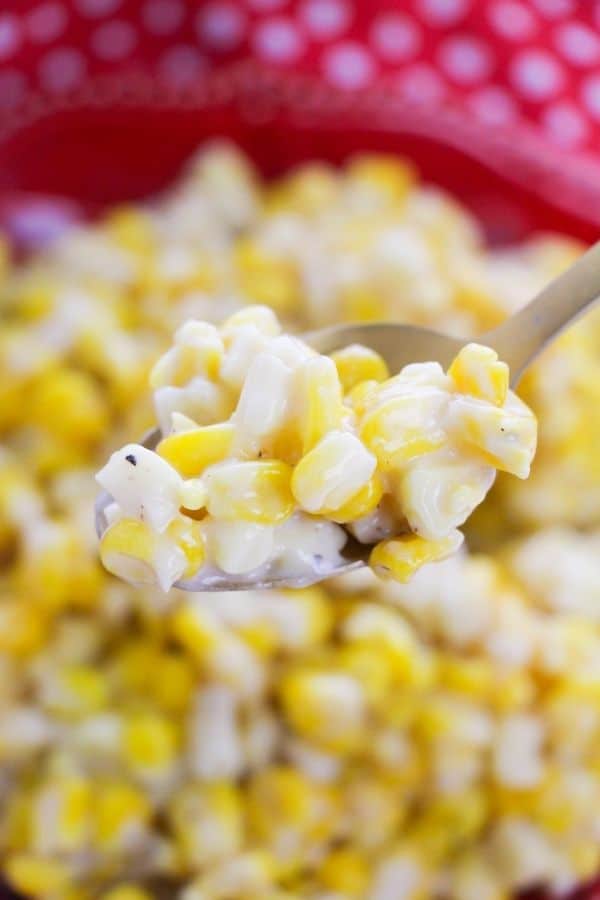 📍 Expert Tips
You can use frozen, canned, or fresh corn in this recipe.
Use less sugar for a lesser sweetness or add a bit more to add more sweet. Flavor to taste.
If your mixture is not thickening to your liking add a bit more cornstarch and milk mixture in the pot, to help thicken it more.
Feel free to double, triple or more this recipe for serving a larger crowd.
Store leftovers in the fridge in an airtight container.
Recipe FAQs
How do you make creamed corn from scratch?
Making creamed corn from scratch is easy. Add your corn, make your cornstarch slurry, mix in and add butter and seasonings and heat until the corn is thickened.
What is the difference between creamed corn and regular corn?
Creamed corn is a creamy based corn recipe. It has a milky base with a hint of sweetness. Regular corn is just corn kernels that you can season to your preference.
How do you thicken creamed corn?
Mixing equal parts of milk and cornstarch poured into a hot mixture is going to allow your creamed corn to thicken. If you want it thicker just repeat the process of the cornstarch.
Can I make creamed corn a day in advance?
You are more than welcome to make this corn dish a day in advance. Just make it up, and store in an airtight container. Then you will just need to reheat it before serving. If it becomes too thick add a little splash of milk.
Can you freeze cream corn?
If you want to freeze leftover cream corn, go right ahead. Just place in proper airtight container or freezer bag and store in the freezer for up to 3 months. Thaw in the fridge overnight. The corn will be a bit softer in texture but still taste delicious.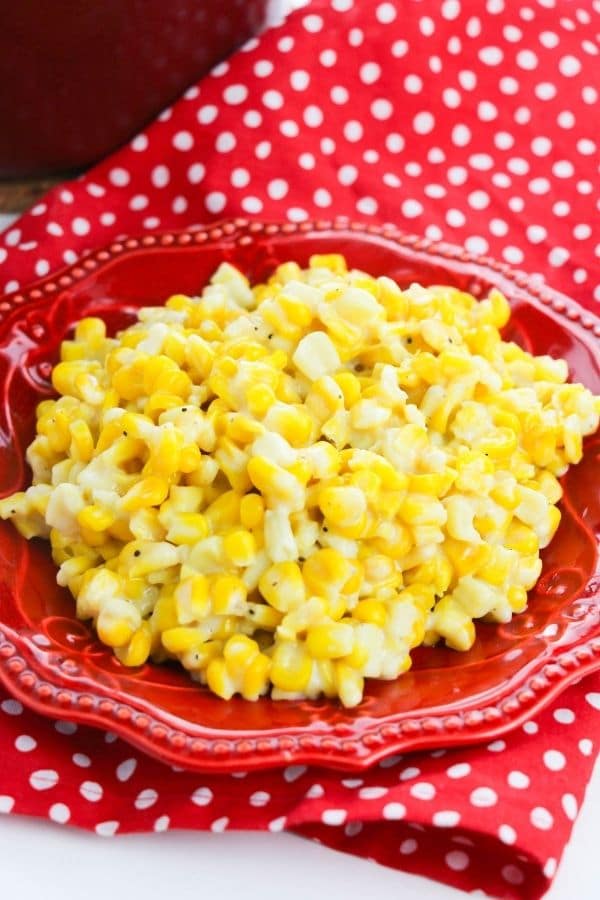 Looking for More Side Dishes To Make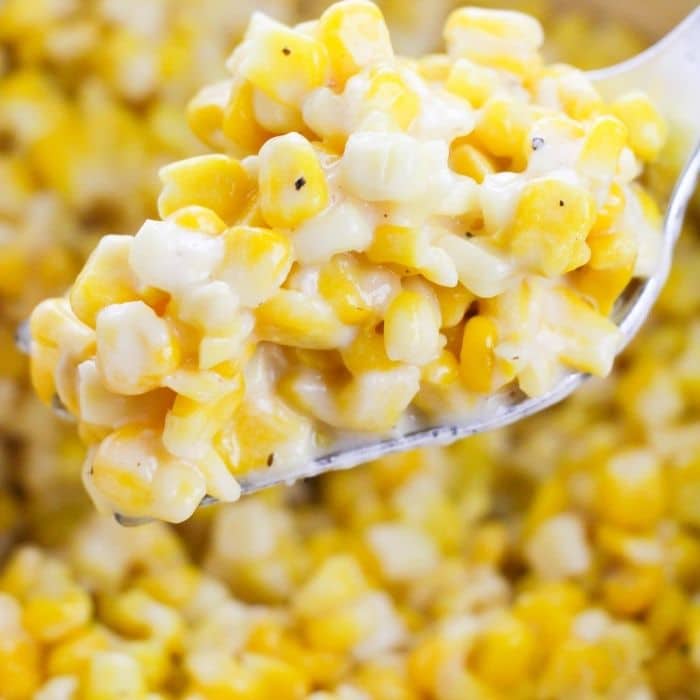 Creamed Corn
Creamed corn is so easy to make, and the perfect corn side dish. Whip this up for your weeknight dinner or holiday side to serve a crowd.
Ingredients
1-16 oz package frozen corn kernels approximately 4 cups
1 Tablespoon butter unsalted
1/2 cup whole milk more as needed
1-2 Tablespoons cornstarch
1 teaspoon salt
1 teaspoon black pepper
1 Tablespoon sugar or less if you don't want it too sweet
2 Tablespoons Parmesan cheese grated
Instructions
Start by rinsing your frozen corn in a strainer to remove the ice.

Add corn into the pan, and add in butter over medium heat.

In the microwave heat the milk for 20-30 seconds to get it slightly warm. Add in the cornstarch once warmed and whisk until mixed.

Add the cornstarch mixture into the pan, along with sugar, salt, and pepper. Mix well for 6-8 minutes or until thickened.

Then add in your grated parmesan cheese to the creamed corn mixture. Once the cheese is melted it is done.

Serve the creamed corn hot, with any of your favorite main dishes.
Notes
You can use canned corn, just drain off the liquid, or do fresh corn from the cob. Just remove from cob and mix in as normal.
Add less sugar to adjust the sweetness. Or if you want sweeter add a bit more in. You can adjust the flavor to your liking.
If the mixture is not thick enough for your liking, add in more cornstarch and milk mixture 1 teaspoon of each at a time until it reaches your desired texture.
Store leftovers of the homemade creamed corn in the refrigerator.
You can make this side dish a day in advance. Then just warm on the stove. If too thick add more milk to thin it.
Freezing creamed corn can be done to save. The texture will be slightly softer when reheated. It can freeze for up to three months when properly stored.
Serve plain or top with diced jalapenos, grated parmesan, etc.
You can easily double the recipe if you plan to serve a crowd. Just use a large enough pan.
For a richer flavor, you can use cream in replace of milk in the recipe. I don't recommend using a lower percentage of milk as it will affect the flavor of the corn.
Nutrition
Serving: 1gCalories: 97kcalCarbohydrates: 16gProtein: 3gFat: 3gSaturated Fat: 2gPolyunsaturated Fat: 1gCholesterol: 7mgSodium: 297mgFiber: 1gSugar: 5g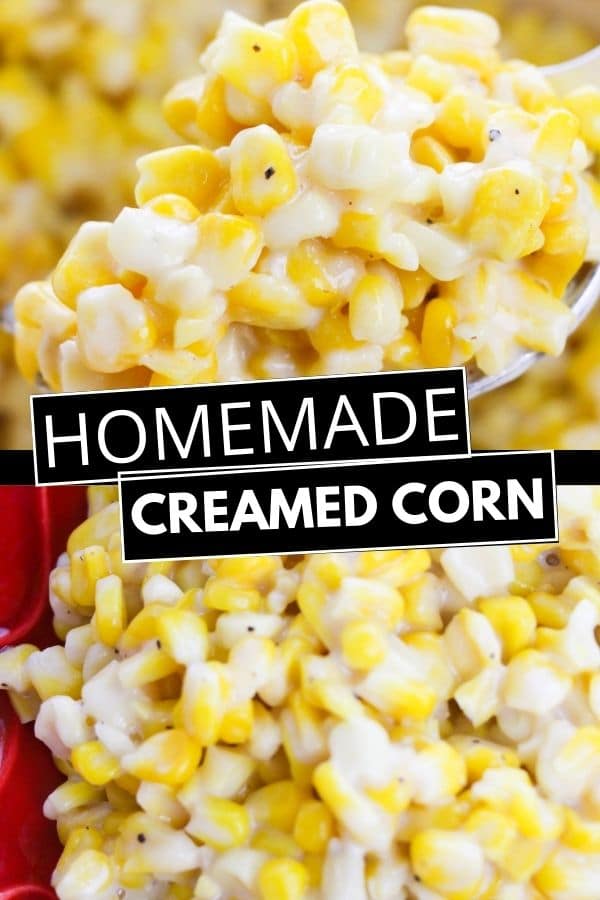 Reader Interactions