Are you on the hunt for the best appetizer recipes to serve up at your next party or event? I have curated a nice size list that is filled with savory party food, that are waiting for your guest to grab and munch.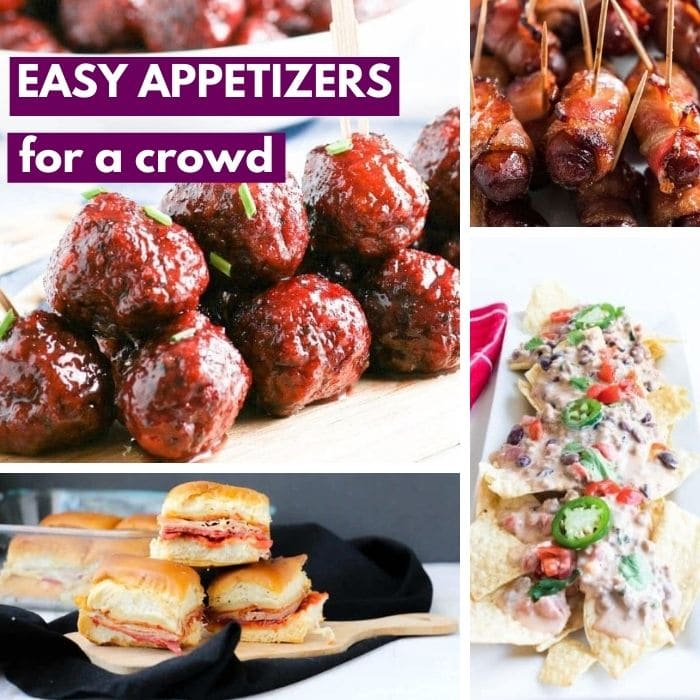 Table of contents
To me, an appetizer makes or breaks a party! No one wants to come to a party, and not have anything to snack on.
Why not scroll through the list and find some great finger food recipes to test out and see how you and your guests like them! From dips to bite-size appetizers and all things in between.
Grab my Free Kitchen Conversions Printable! This shows you how many cups are in a quart, pint, etc. A great printable to keep handy for when you need to convert a recipe.
Easy Appetizers
Here is a list of easy appetizers to serve up for parties, game day fun, take to a potluck event, or even tailgating. These are the best appetizer recipes to try out for any and every occasion.
Common Questions
Interested In More Recipes