Impress your guests with one or more of these easy and delicious Instant Pot Potluck Recipes! All of the recipes below are a great dish to make and serve to a large crowd, potluck style!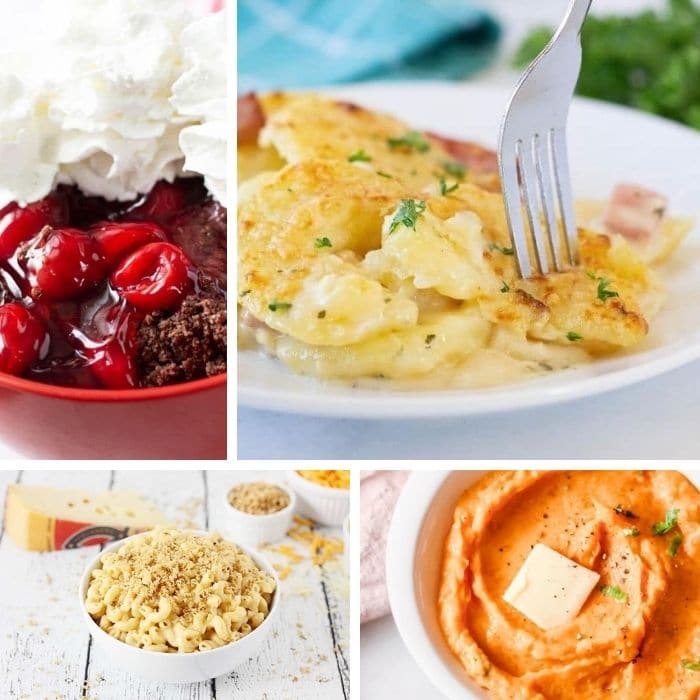 I love my pressure cooker as it simplifies cooking in the kitchen. Plus these are great Instant Pot side dishes, appetizers, and desserts to consider serving up for a large group of people.
Instant Pot Potluck Recipes
These recipes for large groups will allow you to whip up your favorites and take your pot with you and keep on warm and have an Instant Pot recipe for a crowd!
From Instant Pot appetizers to all things in between. The perfect potluck list to choose from. However, make sure to check out the rest of my Instant Pot recipes for more dinner inspiration.
Instant Pot Potluck Recipes
Instant Pot Potluck Recipes are a fun way to use your pressure cooker to make a dish to feed a large crowd. From tasty appetizer style foods, desserts, and even the perfect side dish or two!
If You Are New to The IP World, Check These Posts Out Below
We hope that this list of the top 45 instant pot potluck recipes has inspired you to pull out your instant pot and try one (or all!) of these fun recipes. You'll definitely have your guests coming back for seconds with any one of these delicious recipes.