Instant Pot Pantry Recipes are the perfect way to use up your pantry staples. Here are some last-minute dinner ideas that you can use right in your pressure cooker.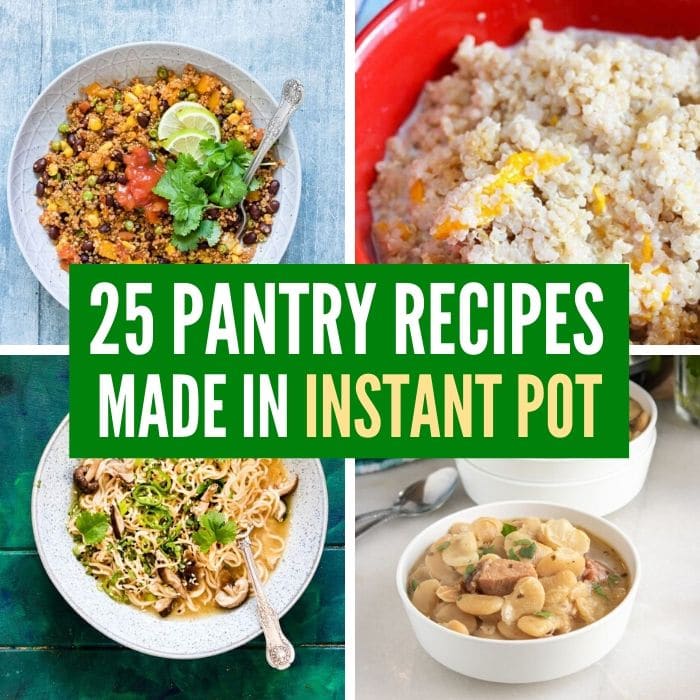 If You Ask Yourself or Google..
What Should I Make For Dinner?
What Can I Make With "X" Ingredient?
Easy Things To Cook
Things To Make For Dinner
This list of Instant Pot Recipes below will be a perfect fit. Instant Pot Staple Recipes that will fill you up, satisfy you and leave your whole family happy.
Easy Instant Pot Pantry Recipes
Pantry recipes consist of things you can find in a pantry to cook for dinner. Beans, rice, pasta, canned tuna, and the list goes on.
With the world, we live in now, more than ever our pantry is getting a workover. So check out these pressure cooker staple meals to consider.
You will find some recipes are proteins, vegetables and such, but a few ingredients will be found in your pantry.
Instant Pot Pantry Recipes
Instant Pot Pantry Recipes are easy and quick meals that you can make with your pantry staples. Check out these easy pantry meals today.
Common Instant Pot Questions
More Instant Pot Posts To Read