Instant Pot Churro Bites is a fun twist on your favorite Mexican churro recipe. A mini churro muffin that is rolled in cinnamon and sugar. Fluffy, light and loaded with incredible flavor. The ultimate Instant Pot dessert recipe to whip up.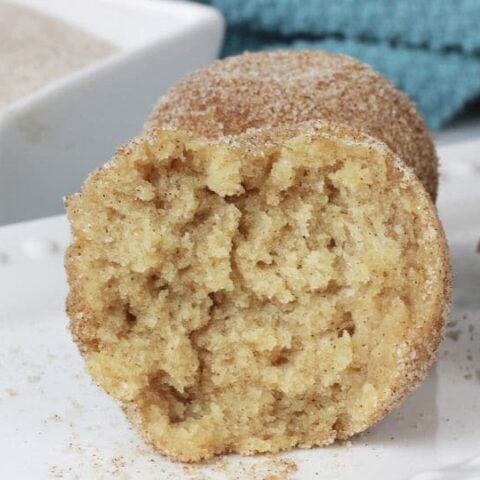 Instant Pot Churro Bites are going to rock your world. Call them churro bites or churro muffins, either way, this cinnamony-sugary mix will melt in your mouth.
So fluffy, light, and absolutely decadent down to the last crumb. This is a fantastic instant pot egg bites mold recipe to consider making.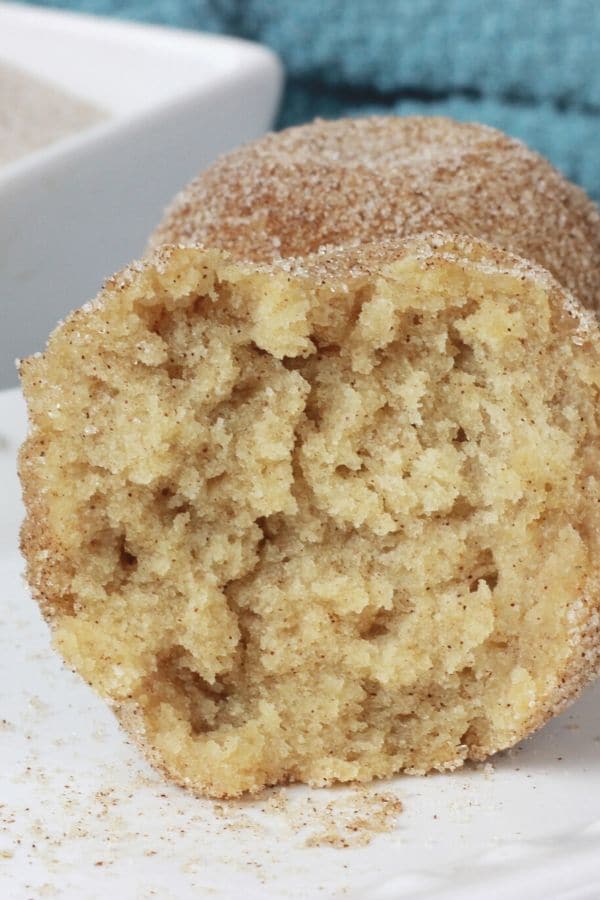 While these are not the famous Disneyland Churros (try Disney's churro toffee), they will satisfy that craving while you can't get to your favorite destination. Try my air fryer churros, they are INCREDIBLE!
Why You Will Enjoy These Churro Bites…
Easy Ingredients
Quickly whips up
Pressure cooks for a hands-off cooking
Delicious dessert rolled in cinnamon and sugar coating
Easy churro recipe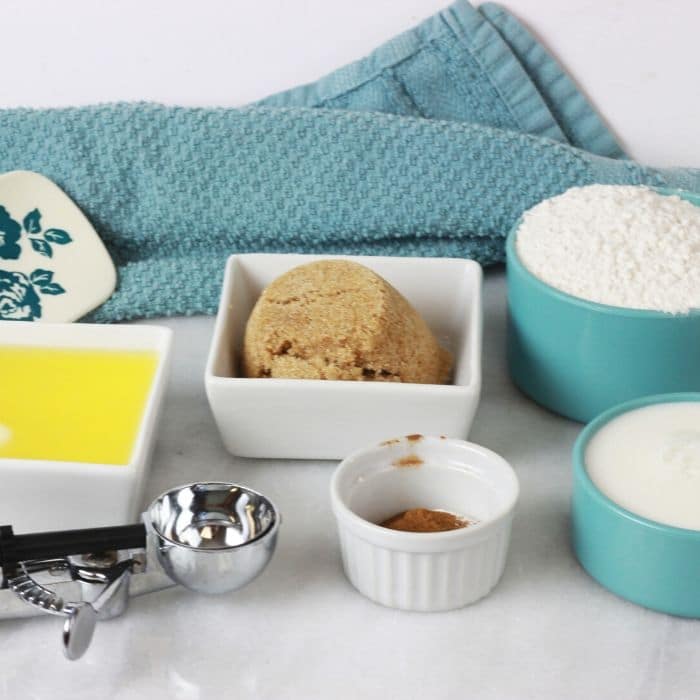 Ingredients Needed
Butter
Brown Sugar
Flour
Cinnamon
Milk
Granulated Sugar
Baking Powder
Salt
How To Make
Step 1: Start by adding your butter and brown sugar to a bowl. Mix it up and then add in the cinnamon, milk, flour, baking powder, and salt. Whip it up without overmixing the batter.
If you overmix it will make the batter dense as it cooks in the pressure cooker. Spoon batter into a greased egg bite mold, and then cover. I have the egg bite mold with the silicone lid. If yours is plastic use aluminum foil as the plastic will melt.
Pressure cook on high for 12 minutes with a 5-minute natural release. Remove your churro muffins, and roll in cinnamon and sugar and then dive in!
Can I Double This Churro Muffin Recipe
Yes! If you have more egg bite molds, just stack them up and cook as directed. The time will stay the same, or if you are a little concerned you can add 1-2 minutes extra.
The bites don't rise too much so they will be safe to stack right on top of each other. Just make sure to cover each egg bite mold.
Instant Pot Dessert Bites
These Instant Pot Dessert Bites are such a dream. Best of all they make 7 churro dessert bites for you to whip up for that late-night snack attack.
It is best to serve these warm, as they have the best texture and moist factor when eaten fresh.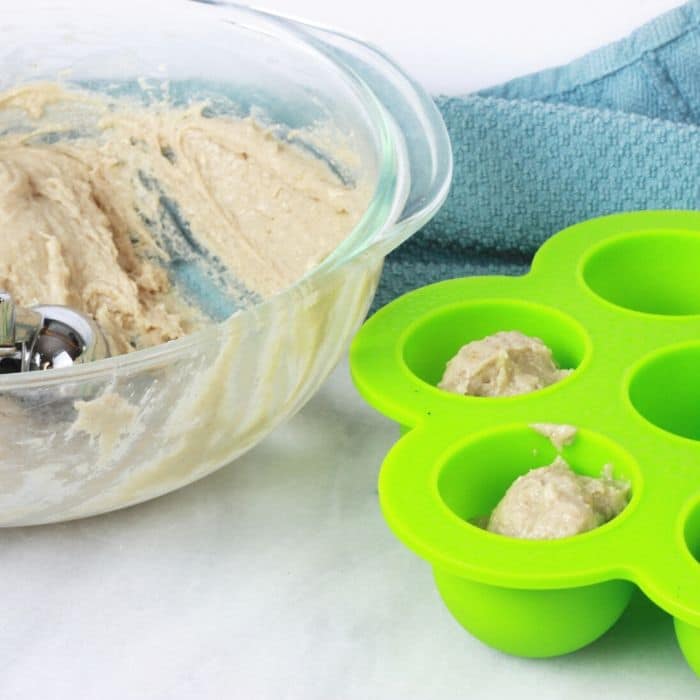 How To Prevent Churro Muffins From Sticking In Silicone Mold
Spritz cooking spray into each hole of the mold before you pour your churro batter in. It will make popping these mini muffins right out of the mold with little to no effort.
I just flipped them over with lid on bottom, and then pushed my finger on the bottom of each to release. Then I lifted up and the muffins were all out.
This truly is an easy churro bites recipe that takes minimal effort.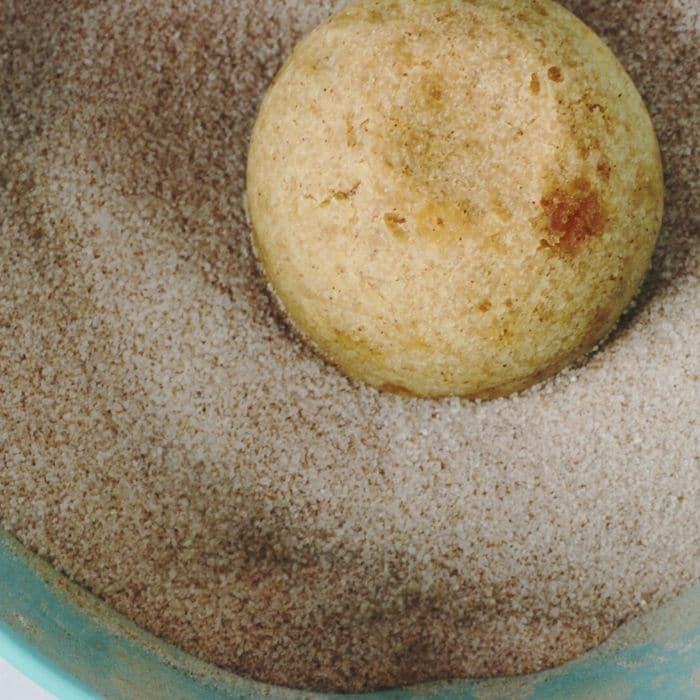 Do You Roll In Butter Before Cinnamon Sugar Mix
No, I didn't. I wanted to make them less greasy on how they feel so I took the warm bites and rolled them in the cinnamon-sugar mixture.
If you would prefer to dip in butter first, followed by the sugar mix, go right ahead.
What To Serve With Churros
Mexican churros tend to be eaten alone, dipped in chocolate sauce, warm caramel sauce or served along with a hot chocolate or even coffee.
I tend to just eat them plain, cause they are so addictive that way. I also have done dulce de leche and dipped and that was a sinfully delicious dessert.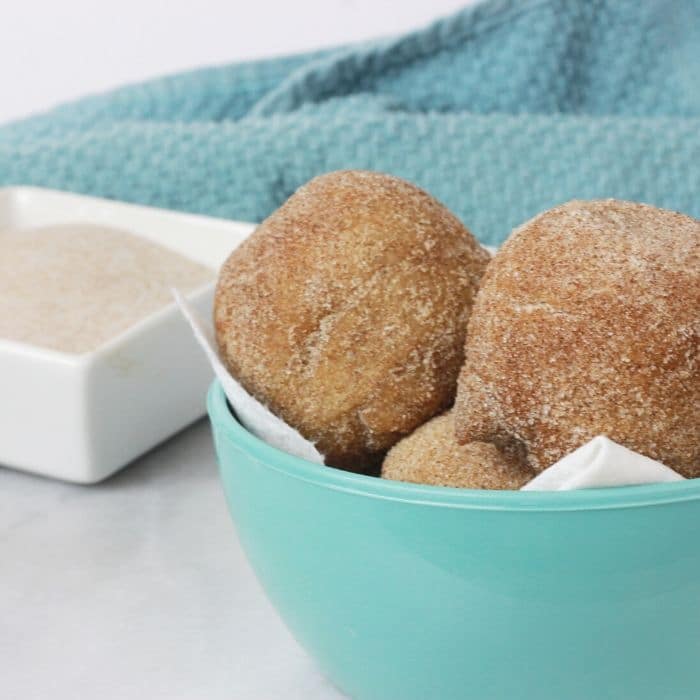 How to Store Leftover Bites
If you have leftovers, you will want to allow your bites to fully cool. Then place in an airtight container or sealable bag, and store for 2-4 days on the counter.
These are best fresh, and you might want to toss them in the microwave for a few seconds to warm them up and give them that fresh take. These churro mini muffins will dry out fast.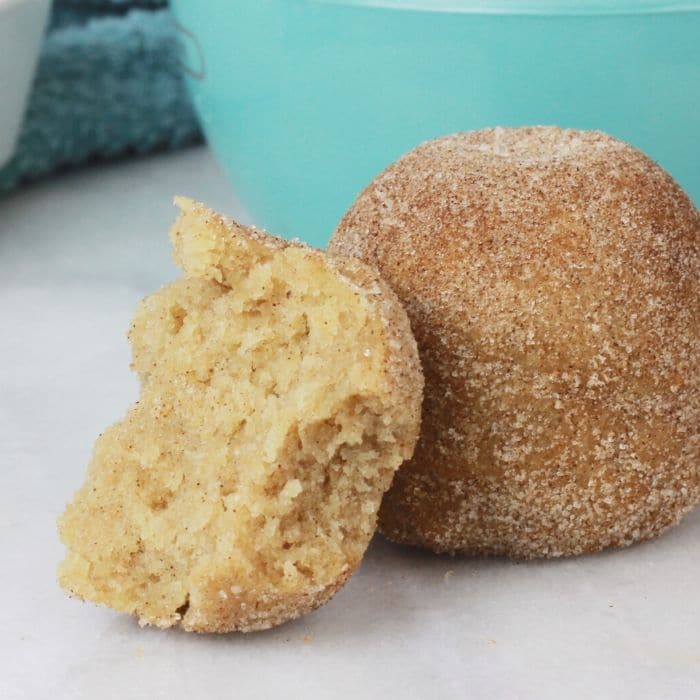 Can You Freeze Homemade Churro Mini Muffins
If you want to freeze these bites, I recommend leaving the cinnamon and sugar topping off, and freeze just the mini muffins.
Then once you pull from the freezer and they are thawed, dip in butter and roll in the cinnamon and sugar mix. This will help them from getting too soggy in the freezer.
Here are more Instant Pot Desserts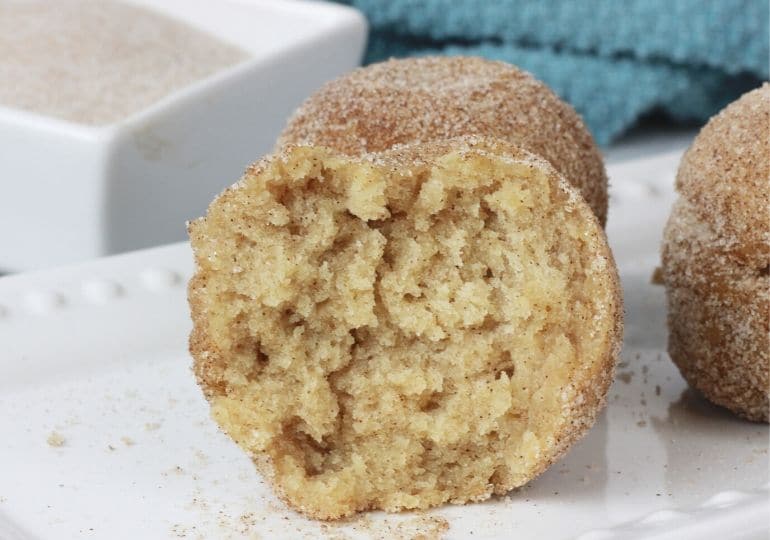 Instant Pot Churro Bites – Churro Muffins
Servings 7 churro bites
Instant Pot Churro Bites is a fun twist on your favorite Mexican churro recipe. A mini churro muffin that is rolled in cinnamon and sugar. Fluffy, light and loaded with incredible flavor. The ultimate Instant Pot dessert recipe to whip up.
Ingredients
1/3 cup melted butter unsalted
1/3 cup brown sugar packed
1 teaspoon cinnamon
1 cup all-purpose flour
1/2 cup milk or milk alternative
1 teaspoon baking powder
dash of salt
Cinnamon Sugar Topping
2/3 cup granulated sugar
1 tablespoon cinnamon
Instructions
First, you want to start by adding 1 cup of water into your pressure cooker pot. Then spritz your egg bite mold with cooking spray and set aside.

In a medium bowl add in your butter and brown sugar. Mix it up until smooth and blended.

Add in your cinnamon, baking powder, and salt. Stir and slowly pour in your milk.

Now you will slowly add in flour. Make sure to not overmix the batter as it will make the churro bites dense if you do.

Once mixed, scoop into greased egg bite molds. Cover with your silicone lid or cover with aluminum foil. This will prevent condensation from getting on your bites.

Use a trivet or silicone sling and place it in the Instant Pot with the water. Cook on high pressure for 12 minutes with a 5-minute natural release.

Release the leftover pressure, and carefully remove the egg bite mold.

Flip the egg bite mold upside down and remove all your mini churro muffins.

In a bowl mix up your cinnamon and sugar topping, and roll each warm churro bite in the mix.

Serve with your favorite dipping sauce or eat plain. These Instant Pot churro bites are so easy, and a quick and easy dessert.
Notes
You can double the recipe if you want, by stacking two egg bite molds on top of each other. If you find the cinnamon sugar mixture is not sticking, dip in melted butter and then roll in the mixture. If you roll the churro muffin bites fresh from Instant Pot they are warm enough the sugar sticks easily.
Nutrition
Serving: 1gCalories: 279kcalCarbohydrates: 45gProtein: 4gFat: 10gSaturated Fat: 6gPolyunsaturated Fat: 3gCholesterol: 27mgSodium: 191mgFiber: 1gSugar: 28g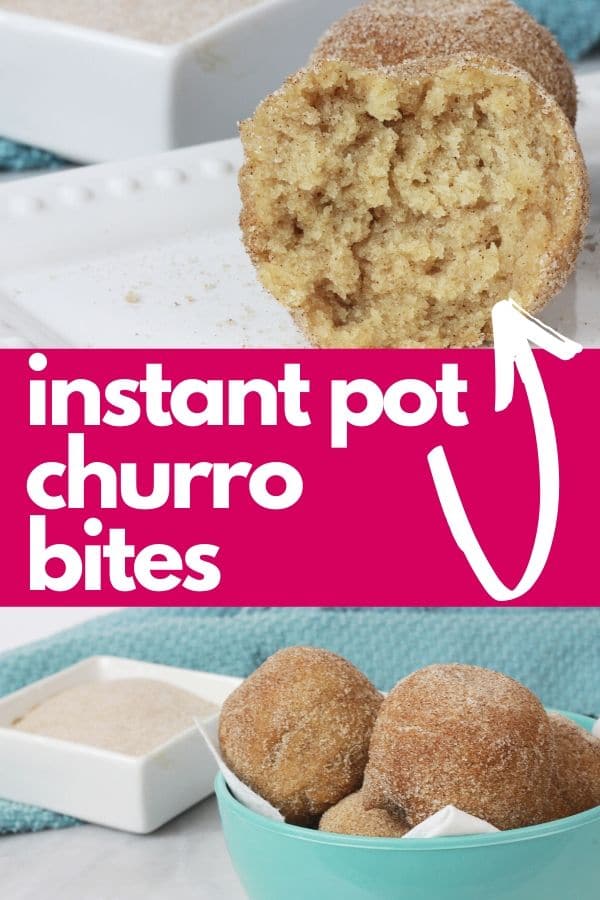 Reader Interactions