Check out these easy casserole recipes below for new ideas to try out for dinner this week. These casseroles are easy, simple to prepare, and great for serving up your family or a crowd. From easy chicken casserole recipes, ground beef casseroles, and more.
Most of these casseroles are great for raiding your pantry and fridge for items you already have on hand. Give them a try and let me know which are your favorites in the comment section.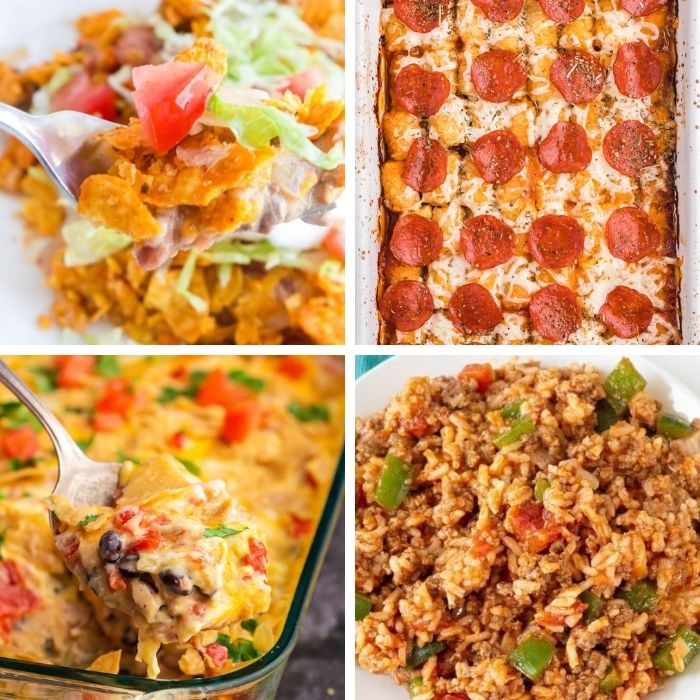 What Type Of Casseroles Will I Find
Ground beef casserole recipes
Easy breakfast casseroles
Chicken casseroles
Dinner Casseroles
Easy tuna casserole recipe
Potluck casserole recipes
What Makes A Casserole A Casserole?
Essentially any food that is made, baked and served all in the same dish. You will find most casseroles are made in either an 8×8 or 9×13 casserole dish.
From breakfast to comforting dinner ideas, you will find a casserole for any style of dish you might be craving.
Easy Casserole Recipes
Easy casserole recipes that will make dinner time a breeze. Casseroles are an easy throw together meal that is served out of the same dish. Easy cleanup, tasty, and great comfort foods! Try one or more of these simple dinner ideas this week.
Side Dish Casserole Recipes
Here are some side dish casserole recipes as well for you to check out, if you are looking for simple sides. If you can't tell I am a sucker for side dish casserole ideas to pair with dinners.
Grab my Free Printable Weekly Meal Planner to use for writing out the meals you want to eat this week. Free to print.
I hope you enjoy these casserole ideas for easy dinner ideas to fill your week with. I even shared some easy side dish casseroles as a bonus option.
Here are some more dinner ideas to try out if you are still craving more outside of these casserole recipes.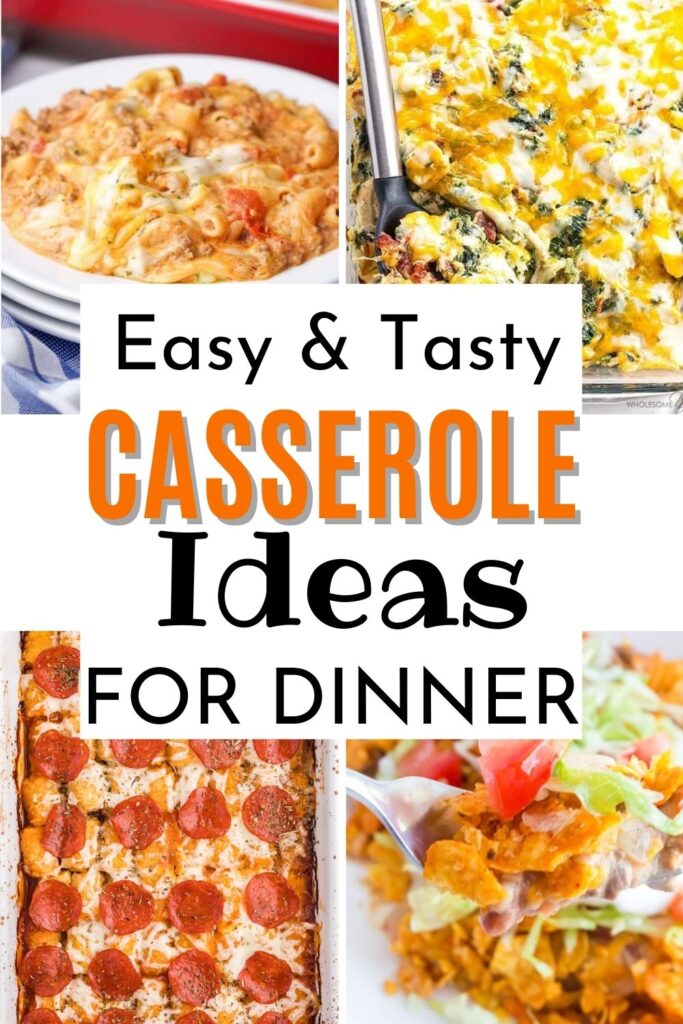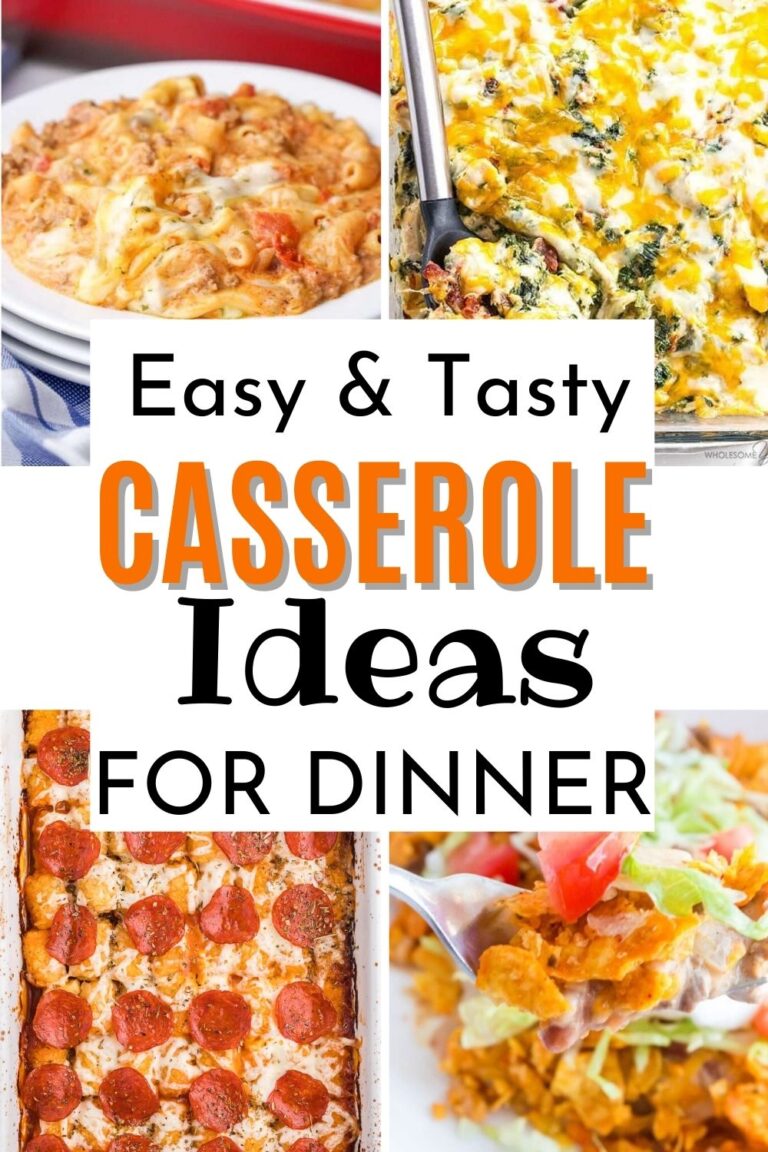 Which is your favorite casserole from the list?