Check out these easy casserole recipes below for new ideas to try out for dinner this week. These casseroles are easy, simple to prepare, and great for serving up your family or a crowd. From easy chicken casserole recipes, ground beef casseroles, and more.
Most of these casseroles are great for raiding your pantry and fridge for items you already have on hand. Give them a try and let me know which are your favorites in the comment section. Also check out these condensed soup recipes for easy dinners.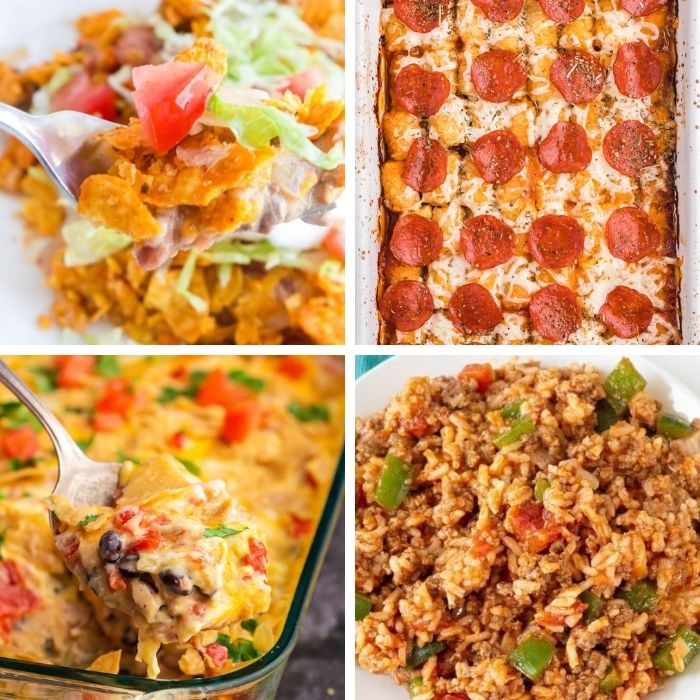 What Type Of Casseroles Will I Find
Ground beef casserole recipes
Easy breakfast casseroles
Chicken casseroles
Dinner Casseroles
Easy tuna casserole recipe
Potluck casserole recipes
What Makes A Casserole A Casserole?
Essentially any food that is made, baked and served all in the same dish. You will find most casseroles are made in either an 8×8 or 9×13 casserole dish.
From breakfast to comforting dinner ideas, you will find a casserole for any style of dish you might be craving.
Easy Casserole Recipes
Easy casserole recipes that will make dinner time a breeze. Casseroles are an easy throw together meal that is served out of the same dish. Easy cleanup, tasty, and great comfort foods! Try one or more of these simple dinner ideas this week.
Side Dish Casserole Recipes
Here are some side dish casserole recipes as well for you to check out, if you are looking for simple sides. If you can't tell I am a sucker for side dish casserole ideas to pair with dinners.
Broccoli Casserole Recipe is an easy cheesy broccoli casserole. A simple and easy broccoli side dish that is whipped up with a creamy sauce, topped with bacon, cheese, and green onions and baked to cheesy melted perfection.
Zucchini Casserole Recipe is a cheesy zucchini casserole you can bake in the oven or air fry. Layers of zucchini and parmesan that are mixed with a creamy sauce and baked perfectly. The ultimate zucchini side dish recipe.
Make this green bean casserole without condensed soup. Fully homemade and featuring fresh green beans! The ultimate green bean side dish! Serve this up for a weeknight side or holiday side dish to serve a crowd.
Twice Baked Sweet Potato Casserole with a bacon topping is the ultimate sweet potato recipe. A savory sweet potato recipe that is loaded with bacon, Panko bread toppings, and creamy mashed sweet potato mounds underneath.
Instant Pot Sweet Potato Casserole is a traditional holiday side dish that cooks in minutes. You have to try this super easy sweet potato casserole recipe.
This casserole is a ham, broccoli cheese, and rice. Now this can be a dinner or a side dish recipe. It just depends on what you prefer.
Arkansas Green Beans are a sweet and savory green bean recipe. A frozen green bean that gets dressed up with brown sugar, diced bacon, and baked in the oven. A fantastic weeknight side dish, or holiday side dish recipe to serve a crowd.
Garlic Parmesan Au Gratin Potatoes are a delicious potato side dish. A creamy and cheese au gratin that is flavored with tangy parmesan and garlic. A wonderful dinner side, holiday side dish, or potluck recipe.
Baked beans with ground beef is a great main dish or side dish to serve up. Savory, slightly sweet, and loaded with ground beef and bacon. Learn how to make thick and delicious baked beans with bacon in the oven.
Grab my Free Printable Weekly Meal Planner to use for writing out the meals you want to eat this week. Free to print.
I hope you enjoy these casserole ideas for easy dinner ideas to fill your week with. I even shared some easy side dish casseroles as a bonus option.
Here are some more dinner ideas to try out if you are still craving more outside of these casserole recipes.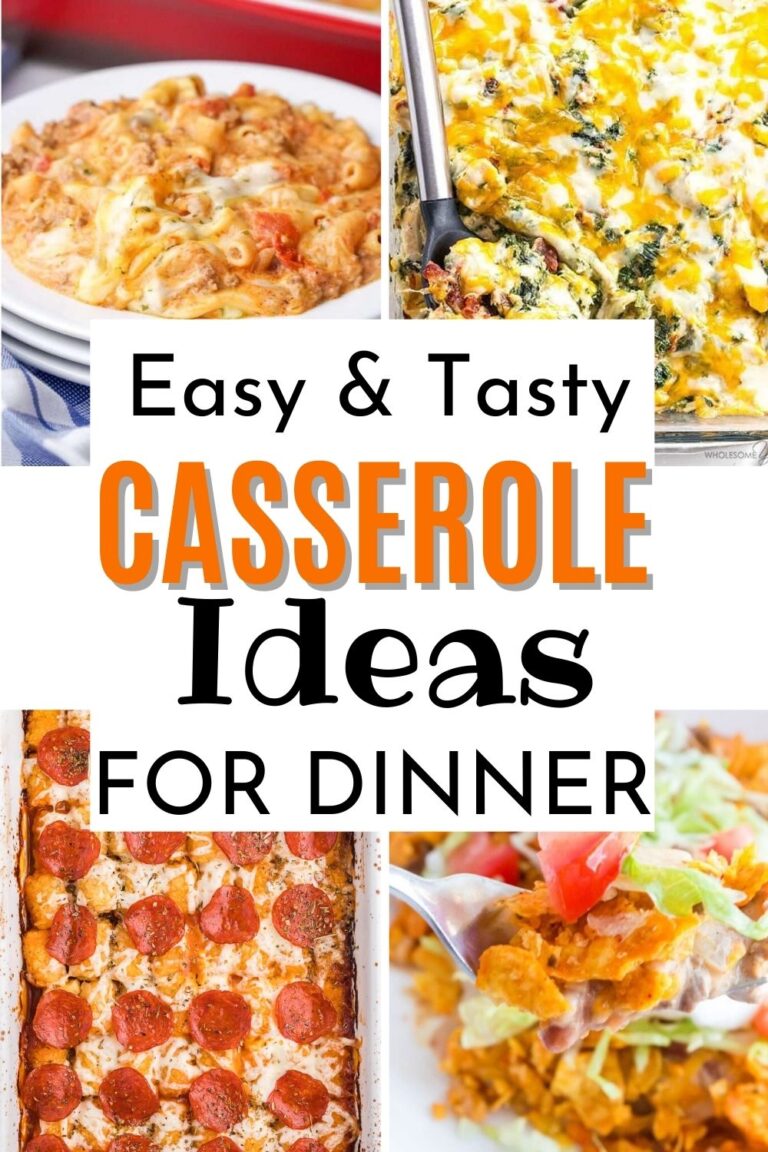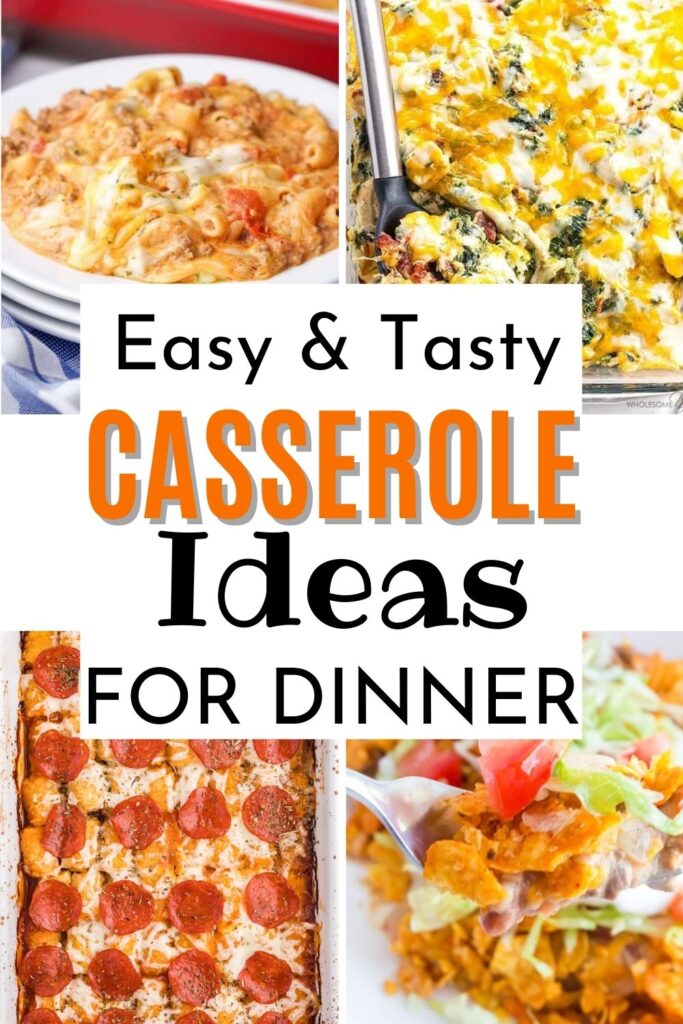 Which is your favorite casserole from the list?