Struggle with meal planning? Don't feel bad you are NOT alone! Most of the world is like you and totally forget to thaw the meat the night before, and is left scrambling in the last hour. Grab this free printable weekly meal planner.
That is where a Printable Weekly Meal Planner comes into play to save the day, and help keep you on track!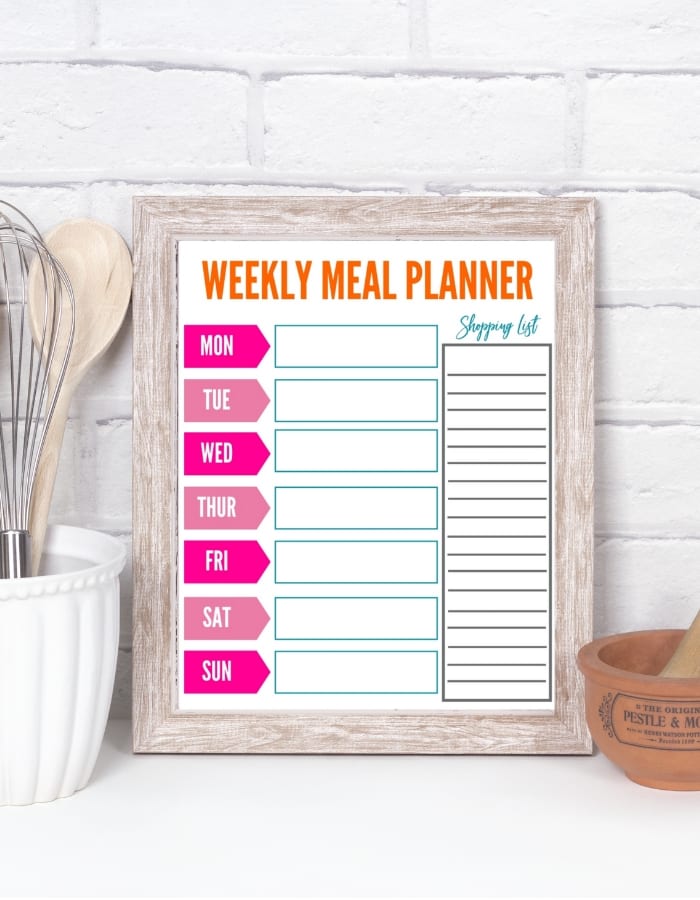 We all are forgetful from time to time, and that is where this handy free weekly menu planner template comes into play. You simply print it out and go to town writing out your menu for the week.
All the supplies you need, and tada, you are ready to conquer the week! I have a few tips for your weekly meal planner below that will make it even simpler to use.
Cute Free Printable Weekly Meal Planner
I am the type that likes color, and this simple and cute meal planner does exactly what I want it to for my kitchen. It keeps me on track, but also is cute to look at.
Free Weekly Meal Planner For Breakfast, Lunch, and Dinner
This printable allows you to write in your breakfast, lunch, and dinner. That way you don't miss any of your meals. Sometimes we think of meal planning for dinner, but I wanted to make sure that we hit all three meals.
For me I love doing freezer-friendly items for breakfast so we just heat and go. Saves me so much time in the mornings.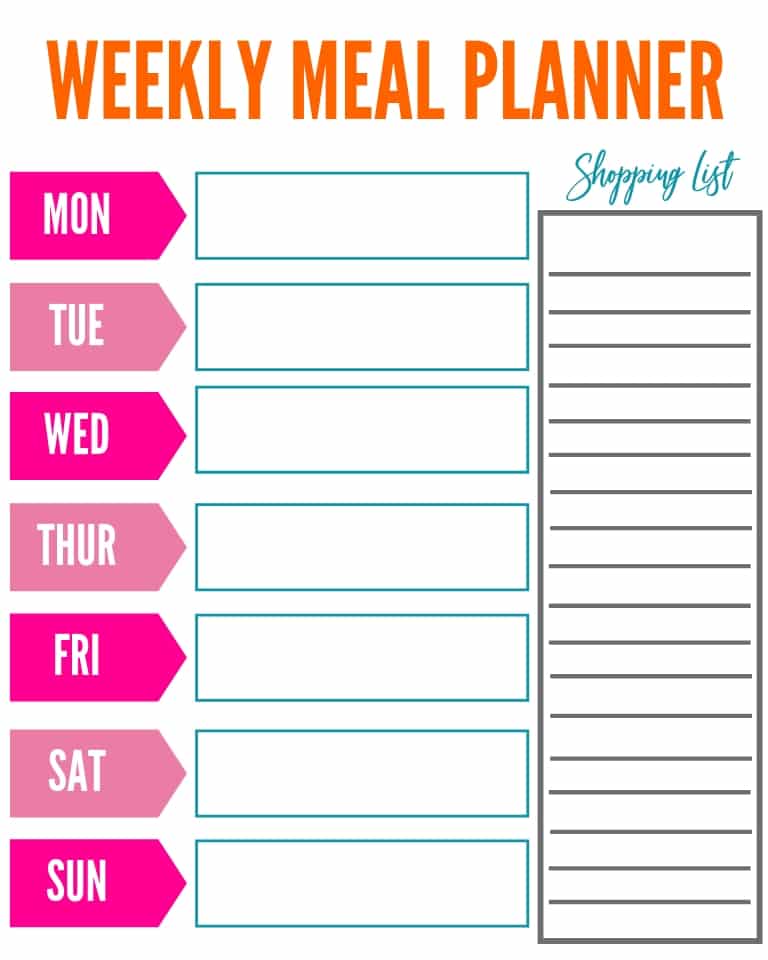 Click Here to Print Your Free Weekly Meal Planner
Ideas For This Weekly Meal Planner
So you printed the free weekly meal planner, now what? Well, here are some ideas of how you can utilize this simple and cut weekly meal planner template!
Frame It | Put your printable in a frame and use dry erase markers to write on the glass. Then when you are done, wipe off and start over. It saves you from printing the template over and over again.
Laminate | You can easily laminate your printable, and just like the frame system, use a dry erase marker to write and wipe away.
Print and Write | Or if you prefer just keep printing off new meal planners and keep them in your kitchen somewhere or even hang it on the fridge! That way you can look at it and know what is on the menu for the day.
Menu For Weekly Meal Planner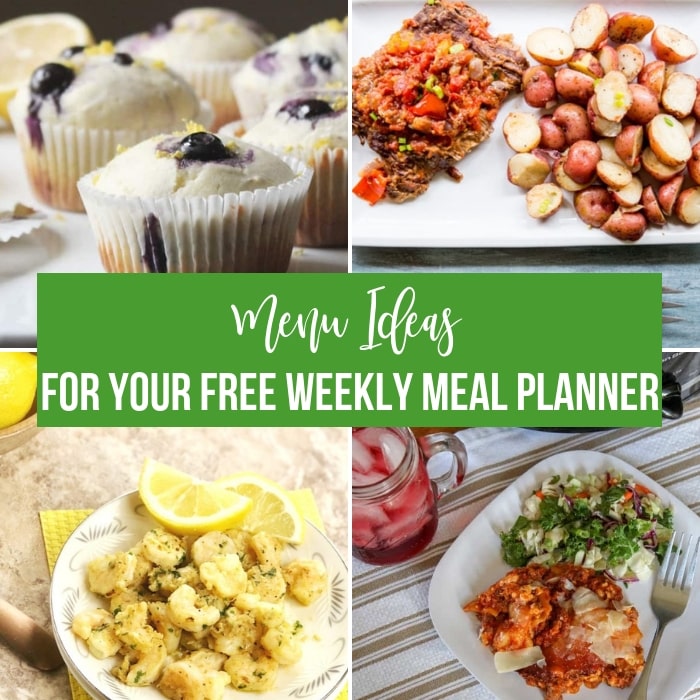 Here are some menu ideas to add to your list to make! Print off the recipes and hang them in your kitchen or put in a recipe box
, so you have them when the time comes to cook!
Breakfast
Omelet Eggs | A protein-packed option that you can make and toss in the freezer and reheat when you are ready to eat them. This is one of our family favorites for breakfast.
Lemon Blueberry Muffins | Muffins are always delicious when they are homemade. My favorite is a lemon blueberry muffin. These muffins freeze really well so just thaw and eat!
Lunch
Dinner
Those are a few ideas on how you could add to your menu. I have quite a few recipes that are outstanding if I do say so myself!
Are you a fan of using weekly meal planner templates?