Spring is here and summer is on the horizon so try out some of these mouthwatering chicken sandwiches or even chicken salads for your next picnic. They are great to whip up and take to a picnic in the park or pack for your lunch for a busy workday. I have gathered a variety of sandwiches and salads all that use juicy chicken as the main ingredient. Satisfying chicken sandwich recipes that will leave you craving more, and they will taste better than a drive-thru salad or sandwich. Check out my tasty crab melt recipe, it is so light and tasty.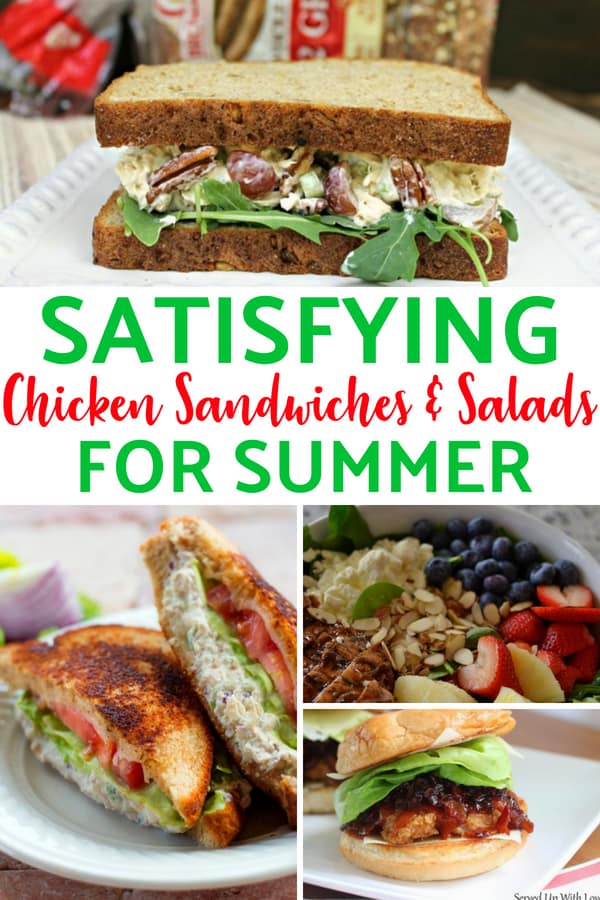 While a good Italian sub could hit the spot, I have a total soft spot in my heart for chicken. 99% of the time when we dine out, I order chicken. My husband doesn't love chicken that much, so I have to take advantage of it when we dine out. Luckily our little boy loves chicken like I do, so I make a lot of chicken for the two of us for lunches, while daddy is at work! If you love chicken like I do, then enjoy these 15 delicious chicken recipes. Also, make sure to check out my Chicken Gyros made in the slow cooker, they are a great weeknight meal that are no-fuss!

One tool I have found when I go to shred chicken I use my KitchenAid mixer or these shredder claws. They are really affordable and they shred the chicken in seconds. I thought I would share my fun Amazon find in case any of you are wanting to shred chicken fast. Two forks work as well, I just like the claws a bit better.
Satisfying Chicken Sandwiches And Salads To Serve Up
Cajun Chicken Sandwich| Mouthwatering chicken breast, smoked English cheddar cheese, homemade spicy mayonnaise on a kaiser bun. This is so good!
Apple Chicken Salad With Dijon Mustard Dressing| Mouthwatering tart apples with chicken breast and super easy homemade dijon mustard dressing. This is so good!
Chicken Salad Recipe With Grapes| Nothing beats a creamy chicken salad with cold and fresh grapes. Serve with chips, pickles and fresh fruit.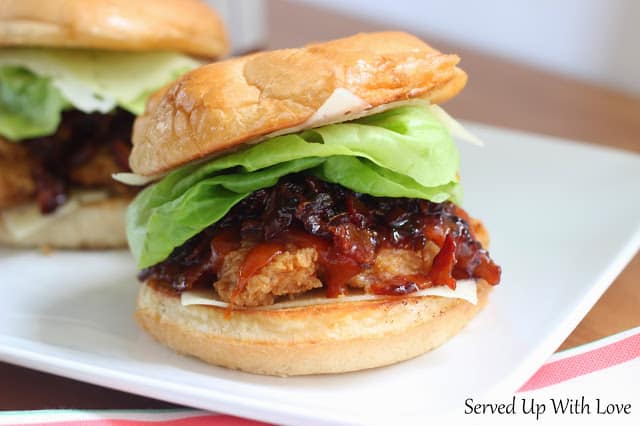 Jammin Honey Barbecue Chicken Sandwich| Tangy and sweet barbecue sauce over a deliciously fried chicken breast with swiss cheese and bacon. Great for a backyard barbecue.
Chicken Fajita Salad With Chipotle Ranch| Fun and creative way to enjoy a healthy salad with chicken fajita ingredients! Adds a kick of flavor to your day!
Colossal Crispy Chicken Sandwich| This sandwich isn't like anything you have had before! Lots of melty cheese and even eggs on this amazing chicken sandwich!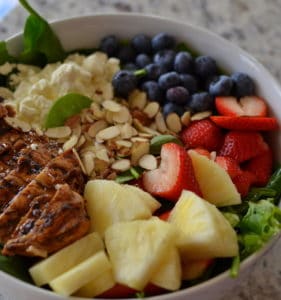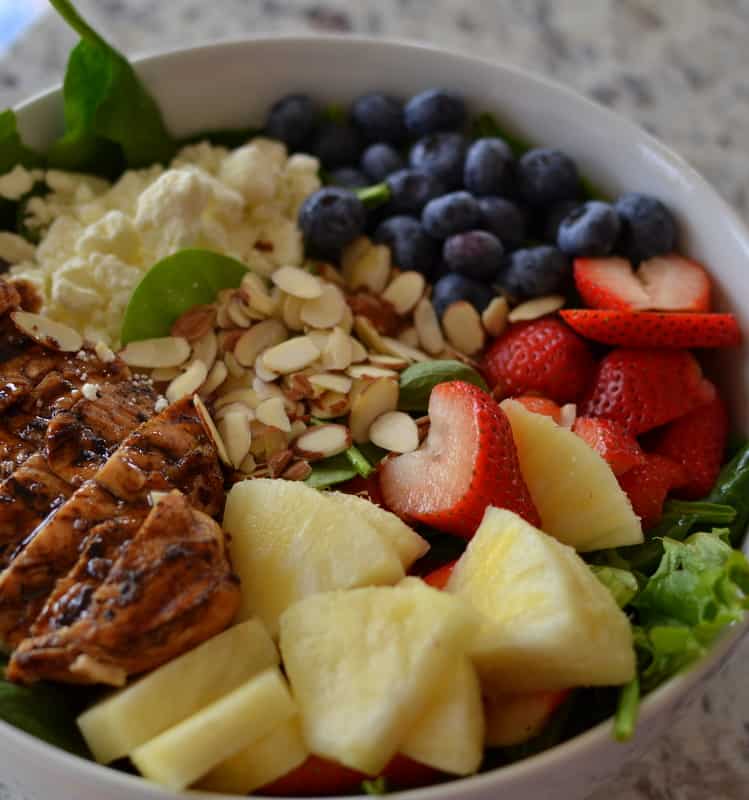 Finger-Licking Good Chicken Sandwiches And Salads
Balsamic Chicken Berry Salad| You will love the fresh fruit in this salad with the chicken. Everyone will be wanting to lick the bowl after they devour it!
BBQ Ranch Chicken Salad Sandwich| Add a side salad or some chips to this delectable sandwich and you have a great meal! This would be great for a party or picnic too!
Easy Winter Salad| Hearty salad that will fill you up on a cold day or any other day of the year! It looks gorgeous and tastes so flavorful.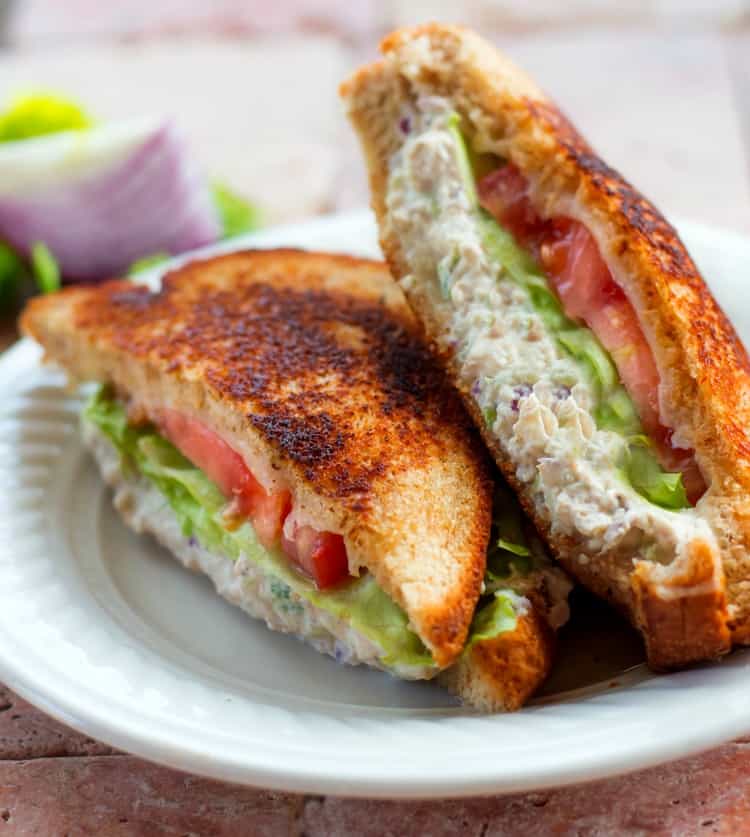 Chicken Salad Melt Sandwich| This is comfort food at its finest! Pair this with a bowl of soup or a light salad you have will be enjoying a delicious meal.
CopyCat Chick-fil-A Chicken Salad Sandwich| Eat this with some fresh fruit or a nice garden salad. This chicken salad will become a new household favorite.
Sheet Pan Mediterranean Spinach Salad With Lemon Yogurt Dressing| Marinated juicy chicken breasts, spices, baked chickpeas, cauliflower with a tasty lemon yogurt dressing. So good you won't be able to get enough!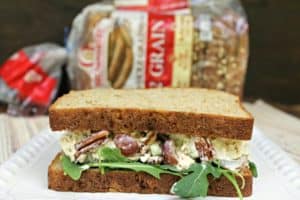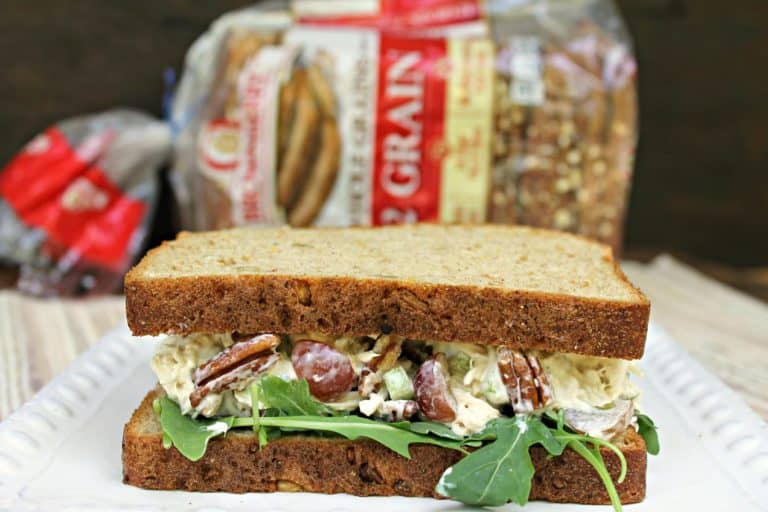 Waldorf Chicken Salad Sandwich| Great chicken salad sandwich that has great protein from the chicken and fresh ingredients from the fruit. Perfect mix of sweet and savory.
Easy Crock-pot Pulled Chicken| This tastes so fantastic, your guests won't believe you when you tell them how simple it is! They will think you slaved over it. Don't plan on leftovers because everyone will gobble it up!
Fried Chicken Sliders With Asiago Cheese & Ranch Dressing| Anything that starts out with fried chicken is bound to be amazing! This recipe doesn't disappoint with the chicken and melted cheese! Perfect combination.
What is your favorite chicken sandwich or salad you just can't resist?