Lemon garlic shrimp is a Weight Watchers shrimp recipe. 6 ingredients are all that you need for this garlic lemon shrimp recipe. A great lunch or dinner any day of the week.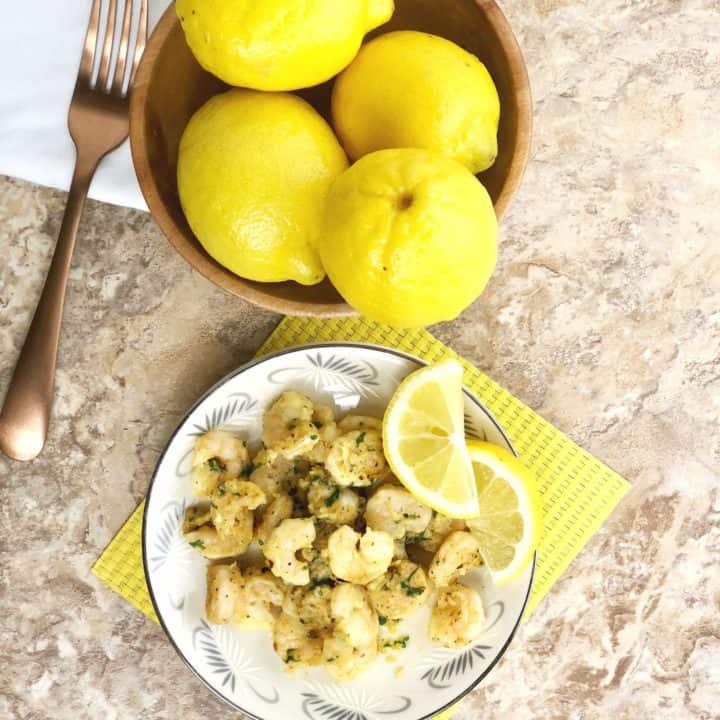 Looking for a quick and easy dish to serve up, then try this 10-minute lemon garlic shrimp! A Weight Watchers shrimp recipe that features, savory garlic, zesty lemon, and chopped parsley. Give this 5 ingredient WW shrimp recipe a try today.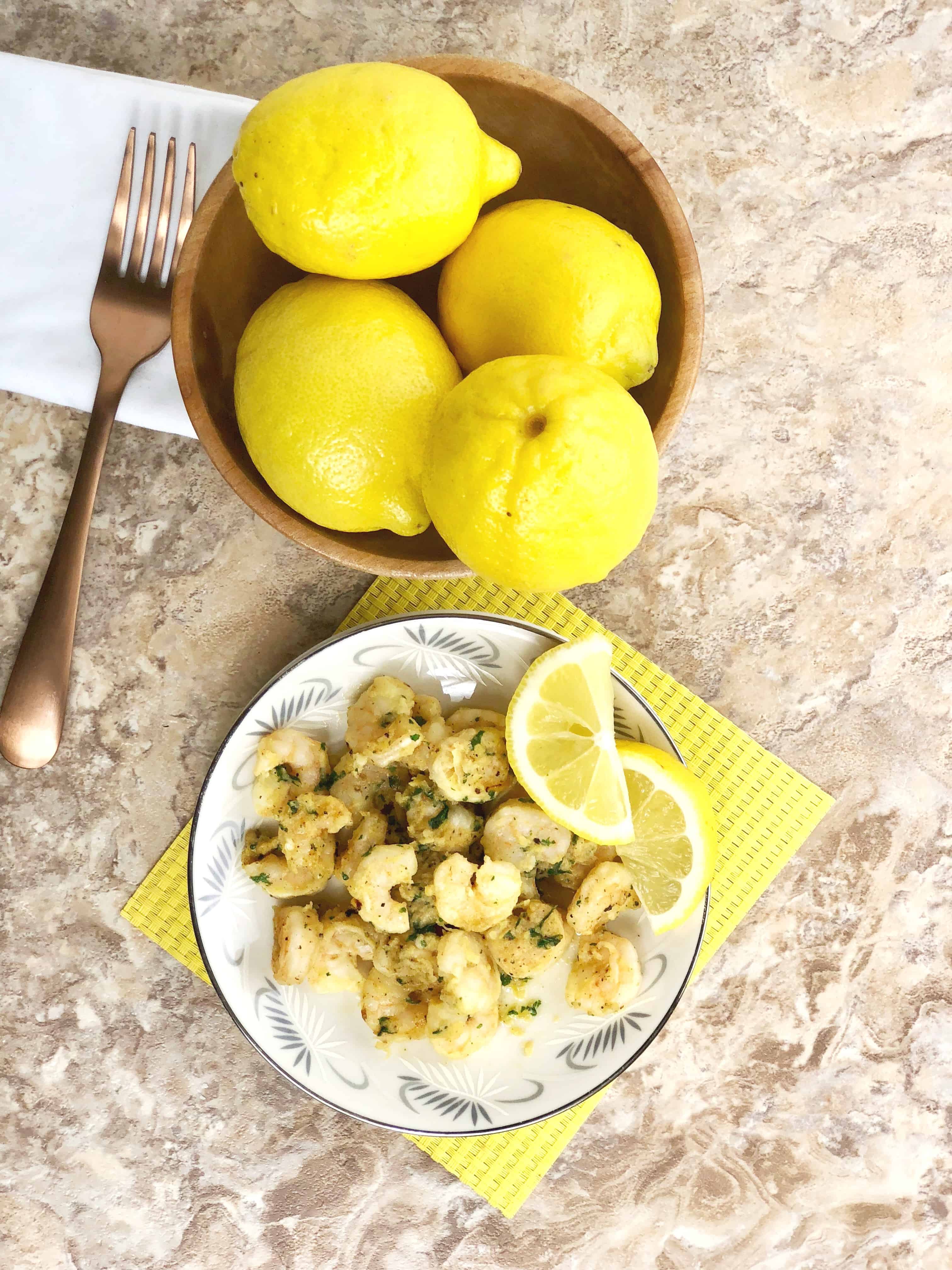 This is an easy and delicious shrimp recipe that takes just minutes to make. A healthy lemon garlic shrimp recipe that satisfies.
Serve with a side of steamed veggies, over a bed of rice, quinoa, or even pasta, and dinner is served. Your friends and family will devour this seafood dish before you know it.
🦐 Why You Will Enjoy This Shrimp Recipe
Quick-cooking time
Easy
Simple Ingredients
Tasty shrimp recipe
Family-friendly
If you are on Weight Watchers, this is only 4 Freestyle Weight Watcher Points!
This is a great lunch or dinner option while you are on the WW diet! Simple, quick to whip up, and totally satisfying.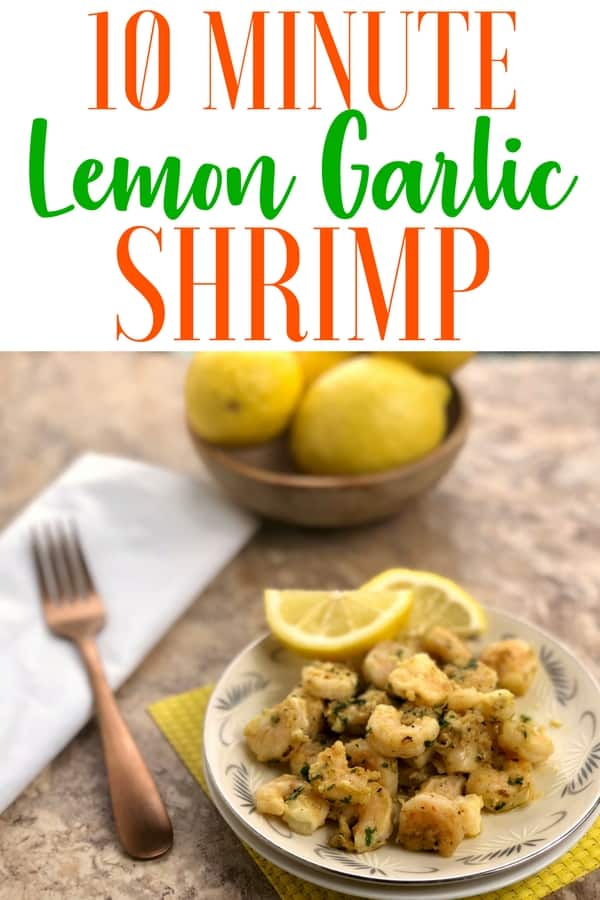 🍴Ingredients Needed
Olive Oil
Shrimp
Garlic
Lemon
Parsley
Salt (optional)
How to Make
Simply grab a pan with some oil and heat it up to medium-high heat.
Then you will want to saute your garlic and parsley and salt for about 1 minute, this helps release the flavors.
Next toss in your shrimp and stir often until it is cook pick and cooked through. Then toss in lemon zest and juice and dinner is ready.
This takes minutes to cook and with the prep, it takes a total of 10 minutes! I mean talk about an easy-breezy recipe.
What To Serve With Shrimp
Depending on the day we serve it with some asparagus, roasted broccoli, pasta, and even rice.
It is just what I have on hand that day or what sounds good. I try to keep a variety in our home, so no one gets bored of eating the same things.
This garlic lemon shrimp is one item though I like to keep in my arsenal for our seafood nights.
Best Way To Reheat
You can toss in the microwave for a quick reheat. Just make sure you don't over-heat the shrimp or it will become rubbery.
You can also reheat in the pan on stove on low if you prefer that method.
Recipe FAQs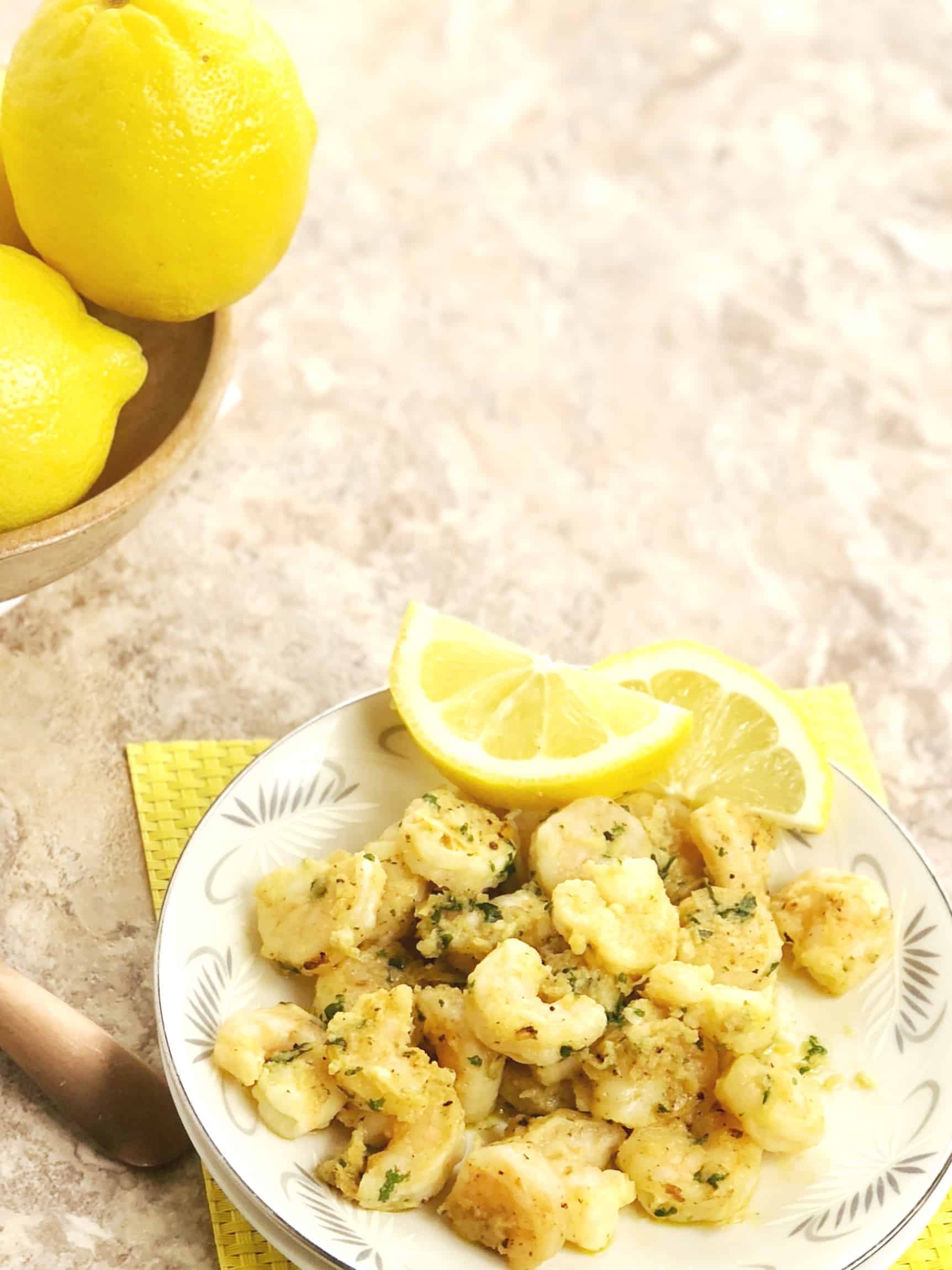 Here Are More Seafood Recipes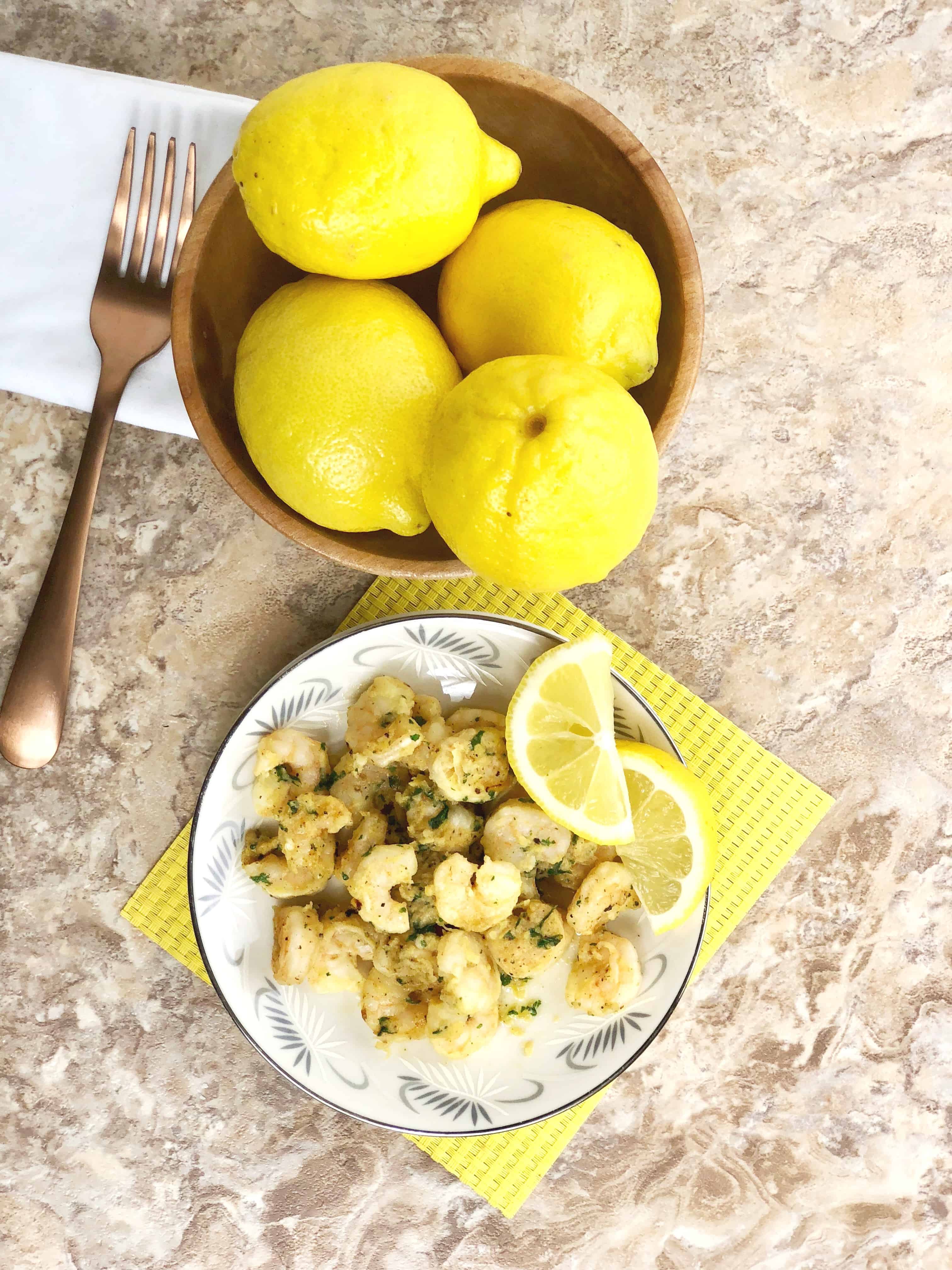 Lemon Garlic Shrimp
Servings 4 servings
Lemon garlic shrimp is a Weight Watchers shrimp recipe. 6 ingredients are all that you need for this garlic lemon shrimp recipe. A great lunch or dinner any day of the week.
Ingredients
1 lb peeled deveined small shrimp
1/4 cup olive oil
4 garlic cloves minced
Juice and finely shredded zest of 1 large lemon
1/4 cup chopped parsley
1/2 teaspoon salt
Instructions
Start by prepping your shrimp. Peel and devein your shrimp, and rinse them under cold water to rinse the shrimp.

Then in a pan on the stove, you will add your oil and heat the pan on medium heat.

Now toss in your garlic, salt, and parsley and saute for just a minute.

Toss in the shrimp and cook for 2 minutes then flip the shrimp over. You will want to cook until the shrimp is fully cooked and pink. Right before serving toss in the lemon juice and lemon zest. Serve and enjoy this lemon garlic shrimp.
Notes
You are welcome to adjust spices used to fit what you prefer in terms of flavor. It is important to peel your shrimp so it can fully soak in all the seasonings and flavors as it cooks. You can make a slit on your shrimp with a paring knife, and then use a toothpick, to lift out the black vein in the shrimp. Once shrimp is prepped, it is important to rinse to ensure you remove any leftover debris on the seafood. Any size of shrimp will work, just adjust the cooking time to ensure your shrimp is fully cooked.
Nutrition
Calories: 298kcalCarbohydrates: 13gProtein: 26gFat: 16gSaturated Fat: 2gPolyunsaturated Fat: 12gCholesterol: 239mgSodium: 1378mgFiber: 1gSugar: 8g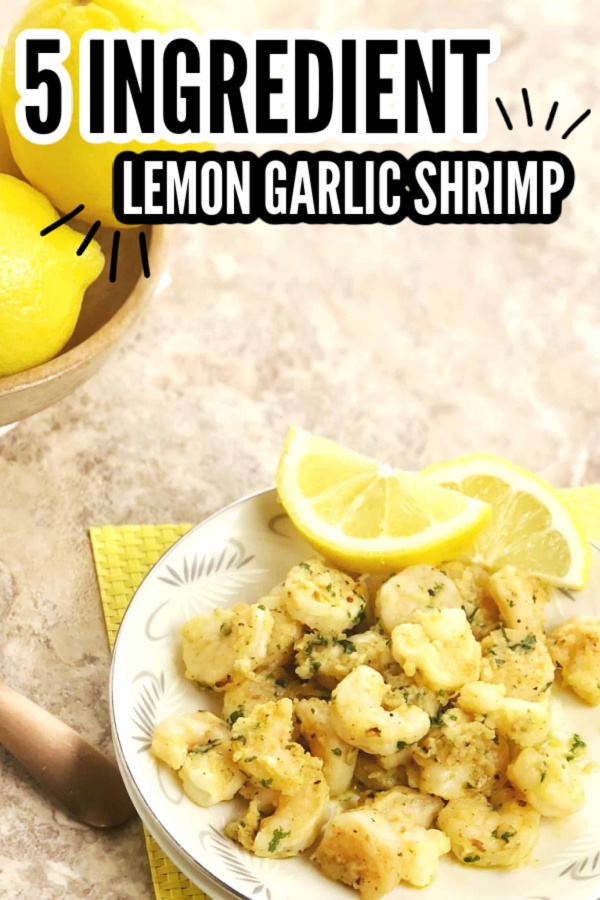 What is your favorite seafood dish to make?
Reader Interactions