Never fails dinner time begins to creep up, walk to the fridge, only to realize you forgot to sit out the frozen chicken from the freezer! Have no fear, for the Instant Pot swoops in to save the day with these outstanding frozen chicken Instant Pot recipes! Below are Instant Pot frozen chicken recipes that use frozen chicken to start with!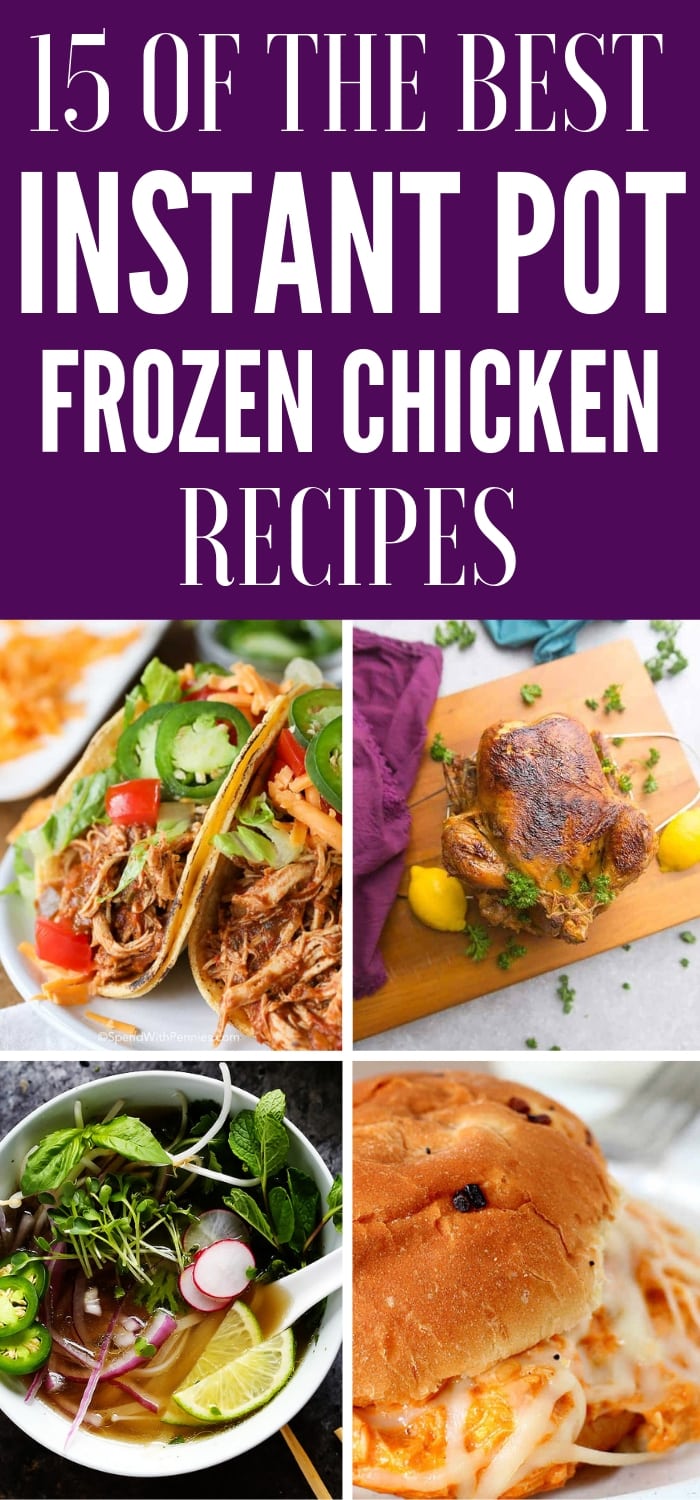 I love chicken, it is probably my most favorite protein! My husband, on the other hand, reaches for ground beef or steak oscar for the surf and turf feel. What can I say, opposites attract? I love to cook chicken at lunch for my son and me, but I hate how long it takes to cook in the oven.
Also, check out my free printable weekly meal planner, it is a great way to help keep you on track of meal time.
Making recipes in the Instant Pot that used frozen chicken to start, and boy was this a GAME CHANGER! I mean quick to make, easy to prep, and a hands-off approach! Now I don't care if that chicken is rock hard in the freezer, I know it will cook up nice and juicy with my electric pressure cooker.
The Best Frozen Chicken Instant Pot Dishes To Add to Your Menu
Frozen Chicken Instant Pot Recipes To Try
A nice size list of tasty frozen chicken Instant Pot recipes you can use when you forget to set your meat out!
Are you hungry yet? I know I sure am after looking at all of these outstanding dinner ideas! Give them a try and let me know how you like them.
More Instant Pot Recipes To Try
What is your go-to frozen chicken Instant Pot recipe?