If there is one thing I can't live without, it is my slow cooker. I have gathered the best slow cooker dinner recipes for you all to try out! From chicken slow cooker recipes to beef slow cooker dishes, and all things in between. Grab your supplies, prep, and toss your dinner in and walk away. Then come home later to a home cooked meal ready to serve up your family and friends.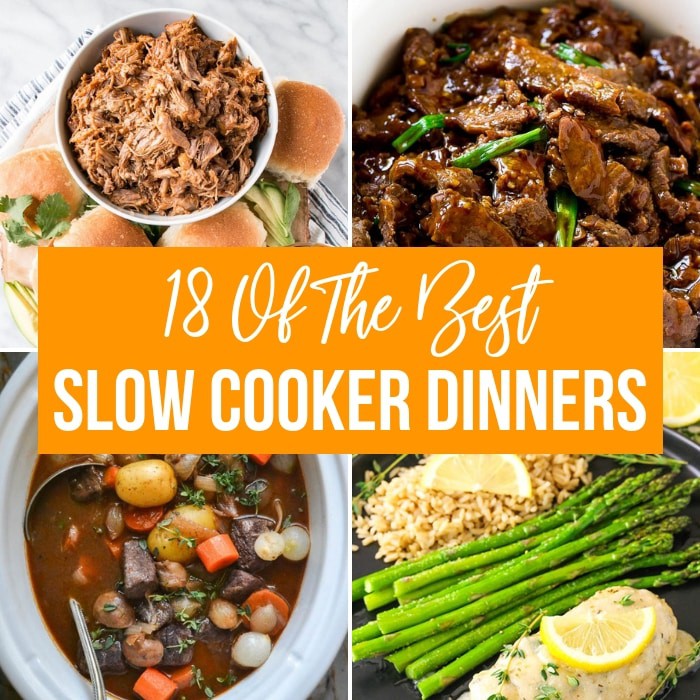 Slow Cooker Dinner Recipes
Easy slow cooker dinners are what this mom right here likes. I have a three-year-old toddler and a Great Dane. Both are highly active and keep this mom on the go! Having meals I can prep when we wake up, and then walk away from, saves me from wanting to order takeout at the end of the day.
Sides to Pair with Your Slow Cooker Dinner Recipes
Slow Cooker Recipes
The Best Slow Cooker Dinner Recipes
A list of delicious and easy slow cooker dinner recipes to make at home. Slow cooker chicken dinners, beef and more.
Easy Slow Cooker Recipes
Even more slow cooker recipes to consider whipping up!
Meal Planning With Your Slow Cooker
Print out my FREE Meal Planning Printable and use it to pencil in your dinners for the week! It is a great way to ensure you have all the ingredients you need handy for your recipes, but also know what to prep in the morning before you head out to tackle your day.
What Size Slow Cooker Should I Get
Slow Cooker 7 Quart
Crock-Pot 6-Quart
Programmable 5-Quart
Crock-Pot 3-Quart
If you are in the market for a slow cooker, this might help you to find a slow cooker that fits what you are needing. I personally own two slow cookers. We are a slow cooker lover in our home. Currently, we have two appetizers going for the big game day party later!
Cooking for One to Two People – Reach for A 3-Quart Slow Cooker
A 3-Quart Slow Cooker is a good size for a person or two. You can fit most recipes in it, besides, say a whole chicken or roast. But you can whip up small batches of soup, chicken or beef recipes, etc.
This is great if you also like serving dips and such. A 3 quart is a great size for that as well. If you want to cook roasts or whole chickens, reach for a larger slow cooker.
Cooking for Four Or More – Buy a 5 Quart Slow Cooker
So if you have around 4-5 people you are cooking for a 5 quart is really nice. I personally own a 4-quart and it struggles to fit a whole chicken in it. I have to make sure I buy a really small chicken to jam it in. A 5 quart is a nice size to make a large batch of soup, fit a big roast, chicken and more inside.
Cooking for A Crowd – Buy A 6 Quart or Larger
Reach for a larger slow cooker if you love hosting parties, game day dishes, or want to batch cook. You will find a 6 quart or larger can accommodate your needs with ease.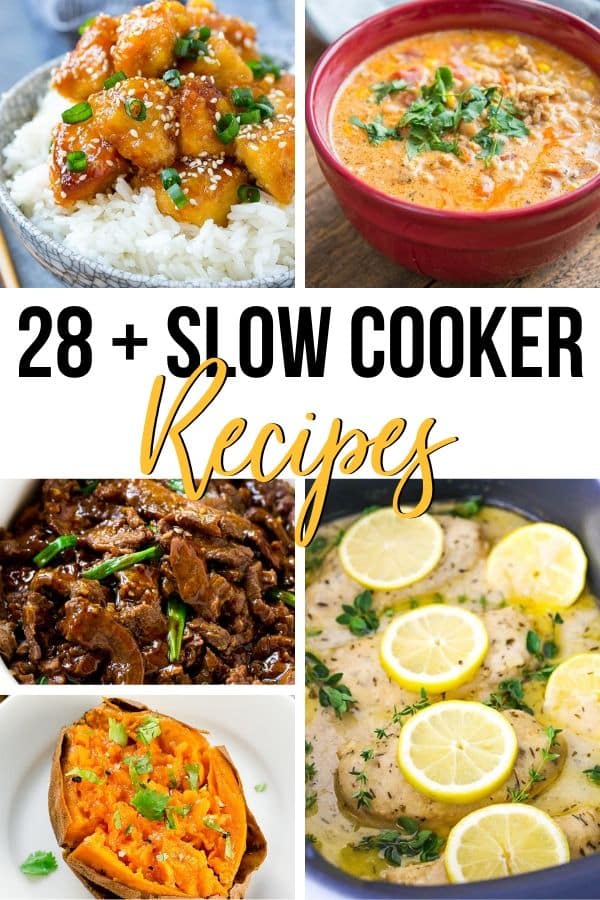 Double up soup recipes and then freeze half for meal prepping, or make a ton of chicken to shred and freeze for meals coming up later down the month. You will find a really large slow cooker will ensure you have the cooking space you need.
What is your favorite slow cooker dinner recipe?