Valentine's will be here in the blink of an eye. If you are looking for an Instant Pot Valentine's Day Dessert to whip up for your special someone or family, try one or more of these easy recipes. 
What are some desserts you're thinking of making this heart's day? There's so much to choose from, right? With all of the choices ahead of you, it's easy to get overwhelmed in it all.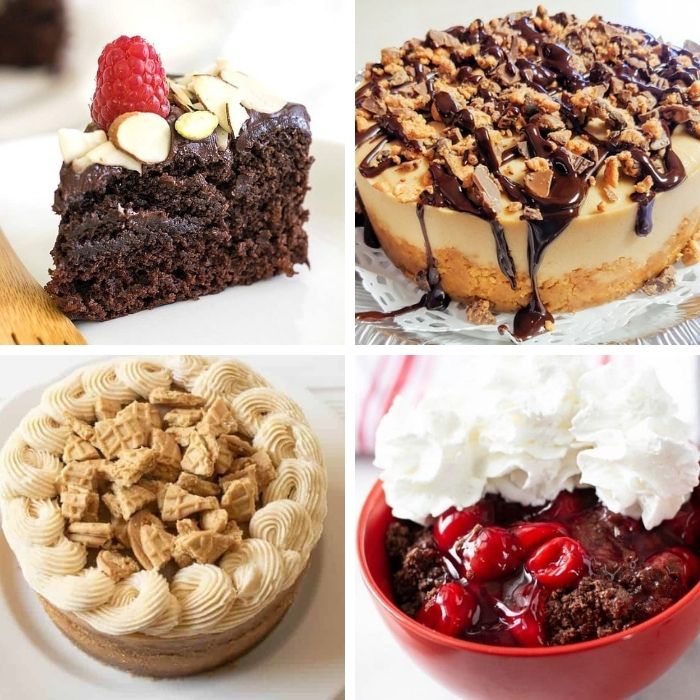 From chocolate cake to heart-shaped cookies and a delicious strawberry cheesecake, finding that perfect dessert for that special occasion can be winding. Especially if you don't have a lot of time to waste.
I love my Instant Pot, it is one incredible pressure cooker that brings me a lot of joy! Whip this up and enjoy all the great desserts that fit Valentine's theme!
These easy instant pot recipes are a lifesaver! Whatever you have in mind, it can make in no time. So grab some fresh raspberry, peanut butter, cream cheese frosting, whipped cream, or some chocolate chip cookies and see what you can put together from this list.
Looking for main dishes to serve up this Valentine's Day
Instant Pot Valentine's Day Desserts
If you're looking for instant pot desserts to create this February 14th, then these instant pot dessert recipes are for you!
Stop fretting if your banana bread with chocolate frosting will make it out in time for the date and keep the focus on you. Not only are these recipes so good, but they're also for sure mouthwatering too!
Instant Pot Valentine's Day Desserts
Instant Pot Valentine's Day Desserts that you can make in return to going out for the night. These pressure cooker desserts will be a hit this Valentine's Day.
I hope you enjoy these electric pressure cooker dessert recipes for Valentine's Day. From cakes, cheesecakes, and puddings, and more. You can't go wrong!
Heart's day is sure to be a wonderful day for you and your Valentine with these Valentine's day instant pot desserts. Chocolate-covered strawberries paired with the instant pot cheesecakes on this list will make the night end magical!
Common Questions For Pressure Cooking
Popular Dessert Pressure Cooker Tools
Springform Pan – Great for making cakes, cheesecakes, and more.
Silicone Sealing Rings – Use a new sealing ring for desserts only, that way they don't take on odors from last nights dinner from the old sealing ring.
Egg Bite Molds – These silicone molds are great for making desserts that are bite size. Serve them up and have your own mini muffins, etc.