If you're a beginner in the kitchen, meal prep might seem like a challenging task. But it's really not as difficult as you may think! All it takes is some planning and organization to get started. That being said, there are many different methods of meal prepping that cater to various lifestyles and dietary needs – vegetarian, vegan, paleo, and more! A meal prep guide to success!
The following is a step-by-step guide on meal prep for beginners so that your first time isn't overwhelming or discouraging.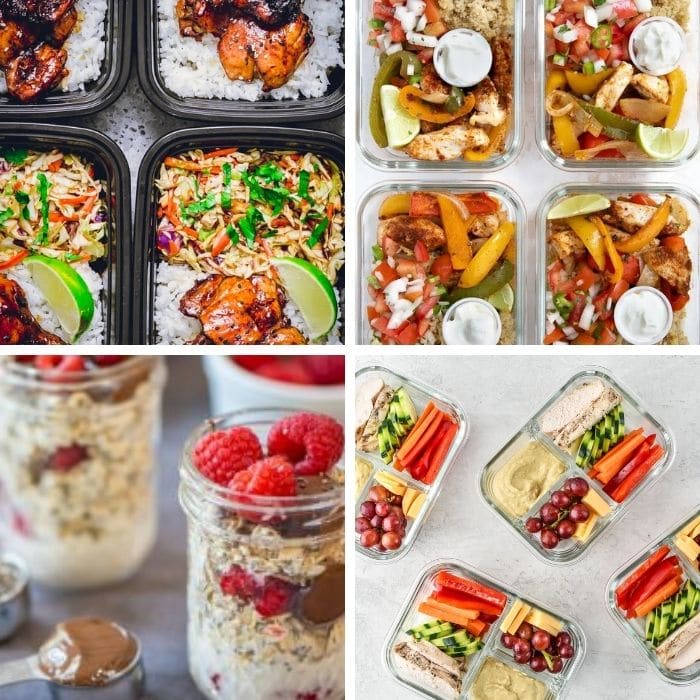 What is Meal Prep?
Meal prep is basically the process of cooking and preparing meals in bulk so that you can absolutely have a healthy, homemade meal ready to go for each weekday. It's also great for those who don't always feel like cooking but still want to eat healthy.
Meal prep involves planning, shopping, and preparing your meals in advance so you can heat them quickly for breakfast, lunch, or dinner.
You can choose to prepare ingredients that can be used to make different meals throughout the week, or you can cook the same meal multiple times and reheat it.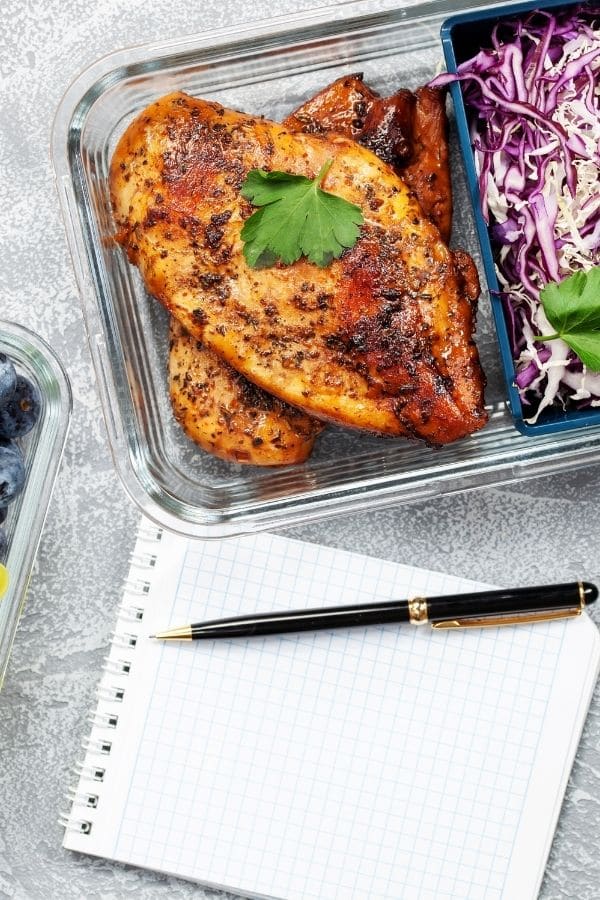 Why Choose Meal Prep?
Meal prep is a great way to save time in the kitchen and avoid the hassle of cooking every single day. Not only that, but it's also a healthy alternative to eating out or buying frozen meals at the supermarket.
Additionally, most people who do meal prep notice improvement in their eating habits due to the fact they spend some extra time planning and preparing their meals for the week.
This means you'll be more inclined to stick with your healthy eating plan instead of grabbing for something unhealthy.
Lastly, it's an easy way to avoid the temptation of eating out when you're feeling lazy and don't have any time to cook.
The best part is, it doesn't necessarily mean spending all day in the kitchen; while some meal preppers spend hours cooking for a week's worth of meals, others use this method as simply one way of preparing meals.
How to Meal Prep?
The following is a step-by-step process for meal prepping, but you don't necessarily have to follow this order; adjust and customize it according to your needs. Here are the basic meal prep101 steps: 
Plan Out Your Meals
Decide what meals you want to cook for the week. Choose recipes that are easy to prepare, healthy, and something you will enjoy eating. This way, you won't get tired of eating the same meals over and over again. Food prep doesn't have to be hard.
For example: If you're not a fan of eating oatmeal every morning, don't prepare it. 
Create meals for your slow cooker, Instant Pot, or make up bento boxes and sheet pan dinners for easy options.
Make a List
Even though planning your meals in advance is a great idea, it's better to write them down so that you don't forget about them and end up doing nothing. Plus, if there are any specific ingredients or other products you need to buy, it's helpful to have them written down too.
Grab my FREE Weekly Meal Planner Printable to write out your meals!
When meal prepping you have ready to eat food, which helps you stay at home, vs ordering take out.
Prepare the Ingredients
If it's your first time meal prepping, you might find it easier to use a grocery list for ingredients rather than thinking about everything yourself.
Then, prepare all the ingredients that will be used in a specific meal and place them in separate containers or bags.
Usually, when you're meal prepping for the week, you would want to cook any meat or other proteins beforehand so that they can be kept in the refrigerator until you're ready to consume them.
Here are some great ways to prepare your ingredients before cooking:
☀ Break down and cut up whole chicken breasts. Batch cook chicken, ground beef, etc. Then use for a variety of meals.
☀ Cook and cut up veggies for the week (ex: carrots, mushrooms, broccoli). Store in containers in the fridge for easy grab and go option.
☀ Bake bacon or sausages, so you're ready to use them later when building your meals.
Expert Tip: Start small so you don't get overwhelmed. Work on just a meal or two, or 1-2 lunch options or breakfast. Don't go all in at first, so you don't get overwhelmed.
Build Meals & Portion Out Food
Now that all your ingredients are prepped and organized, it's time to start creating your meals!
One of the most popular methods is building each meal by layering different ingredients. The most common items you will put in are eggs, protein, and veggies, but it's also great to add some healthier sides like fruit and yogurt.
Here are some ideas: For breakfast, eggs with brown rice or oats mixed with fruit and yogurt is a great meal to start your day. For lunch, try pairing tuna or chicken with brown rice or whole wheat bread and veggies.
Lastly, for dinner, creating a pasta salad with some veggies is simple yet healthy.
After you've built out all of your meals, choose what you will eat for the first few days and place them in the refrigerator. Then, pop the rest of your meals in a storage container or bag so you can easily reheat them at night.
Always be sure to include a few easy meal ideas that you can make on busy nights, such as pasta with tomato sauce, fish, stir fry, etc.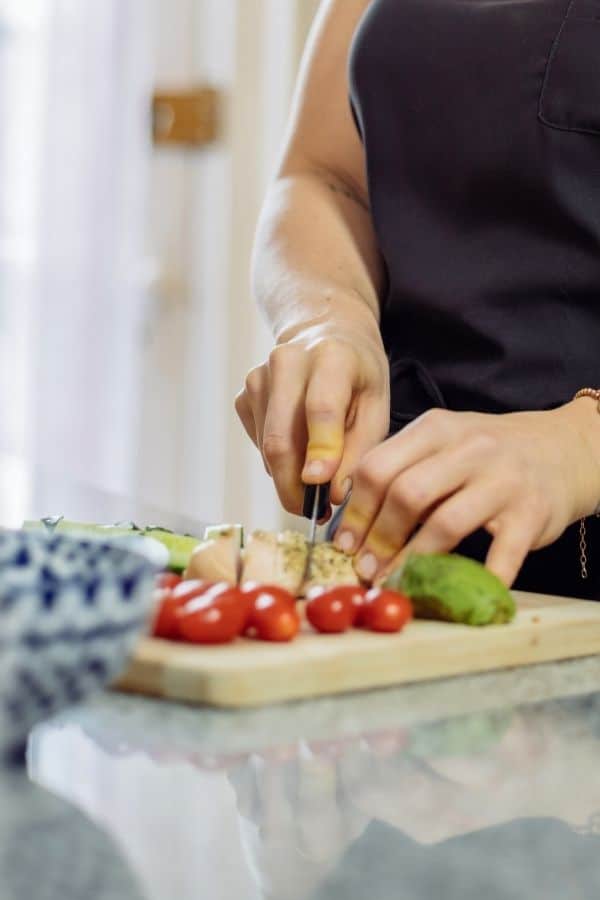 Meal Prep Mistakes to Avoid
You've heard the benefits of meal prepping, but you might be wondering if it's really worth your time.
The following are things you should avoid when meal prepping:
☀ Don't put too much effort into making each meal. It can be tempting to spend a ton of time trying to create meals that look pretty, but it's not necessary.
☀ Don't buy ingredients you will never use. If you don't like certain products or if they don't fit into your diet, avoid them entirely.
☀ Don't overdo it with the same food. While some people enjoy eating similar meals every day, others get bored, and it's not healthy to rely on one food for your whole week.
☀ Don't perfect each meal too much. Don't spend hours cooking in the kitchen just to make sure that every single item looks absolutely delicious; you will end up wasting a lot of time and probably won't enjoy eating later on.
☀ Don't forget to eat! If you're too busy trying to cook for the week, you might forget to actually sit down and enjoy a meal.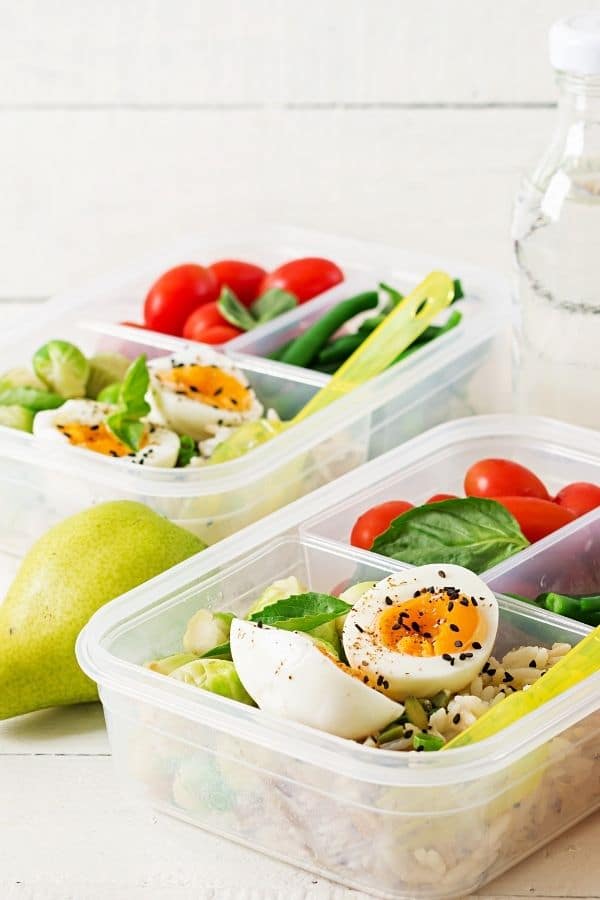 Start Meal Prepping!
Meal prepping is a great way to save time, money and help improve your health. So take some time out of your week and prepare these healthy meals that will make your life easier and more organized!
Are you ready to try meal prepping? Check out our Meal Prep Starter Pack for Beginners guide for simple recipes and tips on how to prepare delicious meals like these:
Meal Preparation Containers
Containers are endless when it comes to meal prepping. Whether you prefer dishwasher safe containers, glass food storage, microwave safe, etc. Make sure to find what you are looking for and then shop!
Personally, I prefer dishwasher safe containers that can be microwaved if needed. It simplifies putting food on a plate to heat up. I also like glass containers, for when I meal prep a dinner I can toss in the oven.
Easy Meal Prep Ideas
So if you are now ready to get started. Here are some easy recipes you can consider meal prepping with. Whether it be for breakfast, lunch or dinners!
Meal Prep Recipe
Here are some great meal prep recipes to consider adding into your meal plan. Simple meal prep ideas to get you started on your journey of making breakfast, lunch and dinners for easy grab and go.
Also, check out my Instant Pot Freezer Meal Post to find Freezer Meal Ideas to make in your Ninja Foodi or electric pressure cooker.