Instant Pot Freezer Meals are going to be the ULTIMATE Meal plan for you and your family! Freezer Instant Pot meals allow you to prep your recipes ahead of time.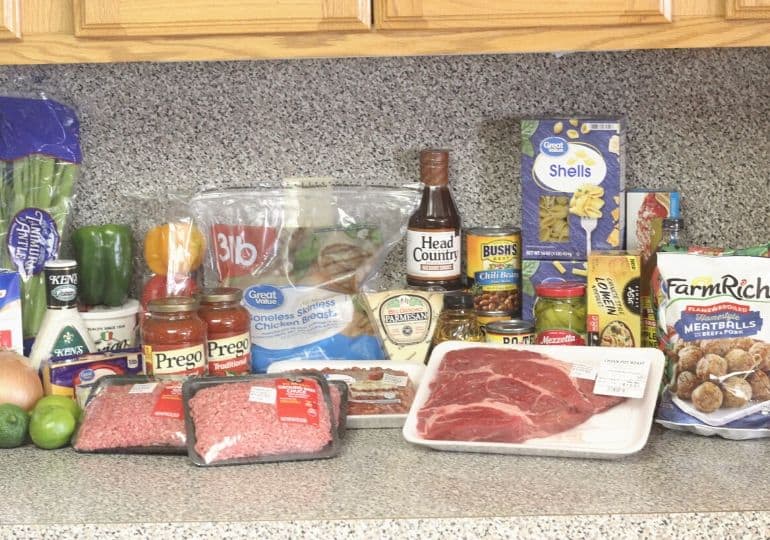 Instant Pot Freezer Meals
Then all you have to do is dump the frozen ingredients in, add water, and possibly a few other items like pasta and cook. Freezer meals simplify dinner time for me.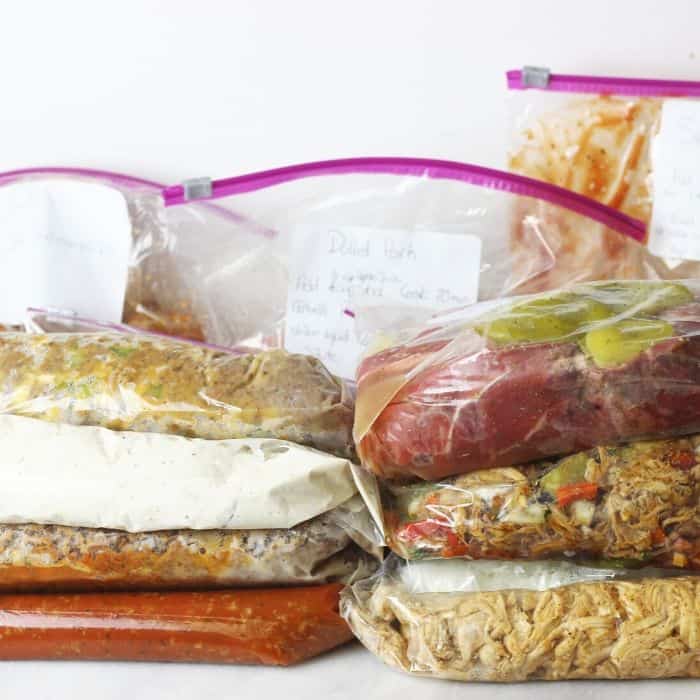 I am an Amazon Affiliate, so if you purchase through my link I can earn a commission on sales.
Instant Pot Freezer Dump Meals
All of these recipes are an Instant Pot freezer dump meals! You just toss the frozen contents in, add water, and possibly pasta if required and cook.
Instant Pot make-ahead recipes will simplify mealtime in so many ways.
Why You Should Make Instant Pot Frozen Meals
Affordable to do when you buy like ingredients to maximize recipes.
Take an afternoon to meal prep for a whole month or more of dinners.
You just grab a bag and toss in a pressure cooker for a simple dinner every time.
Tasty recipes that taste amazing when cooked from frozen.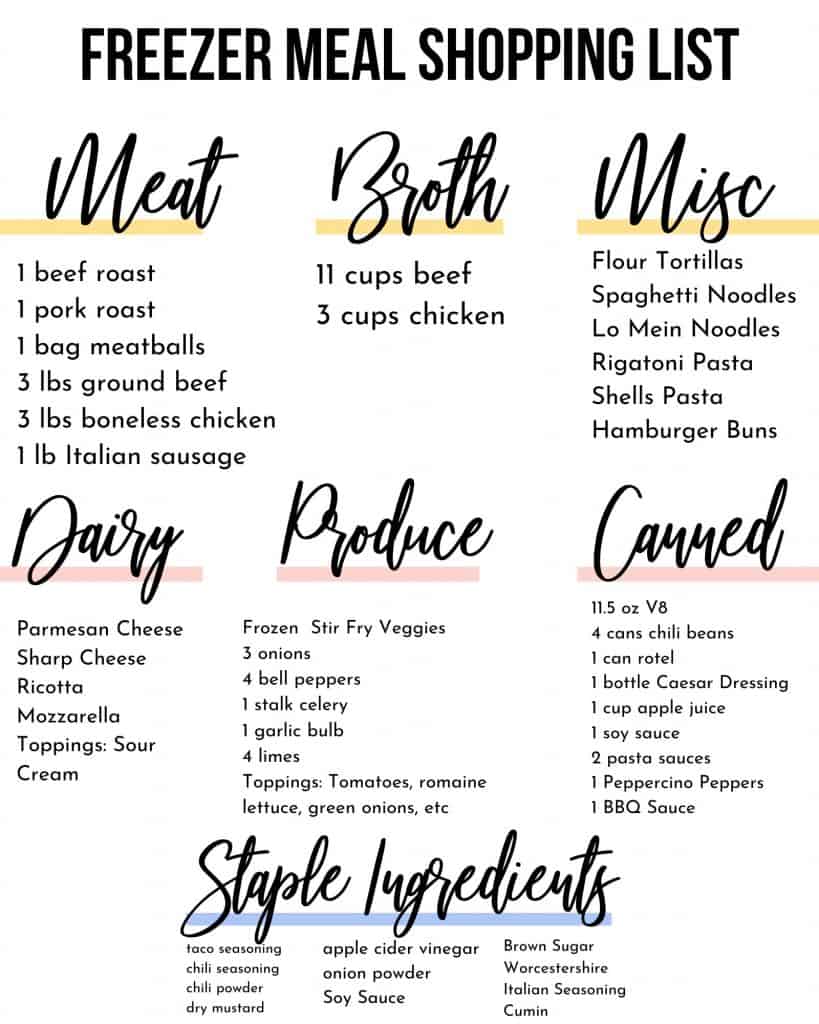 Grocery List for Pressure Cooker Freezer Meals (Printable)
CLICK HERE TO PRINT the Grocery list for these pressure cooker freezer meals. Or you can write it all down if you would like.
I printed out this sheet so I had everything in front of me for what I needed.
Some items like hamburger buns, tortillas, are all up to you. You might not want to eat Italian Beef on hoagies, you could choose to serve over rice, etc.
This grocery list is for the first 10 recipes in the list below! Spread these out through the month, or just have in the freezer for nights you don't want to cook.
Best Way To Freeze Instant Pot Freezer Meals
The most affordable route is freezer bags. I used gallon size freezer bags for each recipe.
What If Frozen Food Won't Fit In Instant Pot
You can freeze each freezer meal flat or on the side in the freezer bags. If the contents won't fit in frozen, toss in microwave for 2-3 minutes to thaw it slightly then pour into Instant Pot.
It will thaw it just enough you can toss right in the pressure cooker and seal with no problem.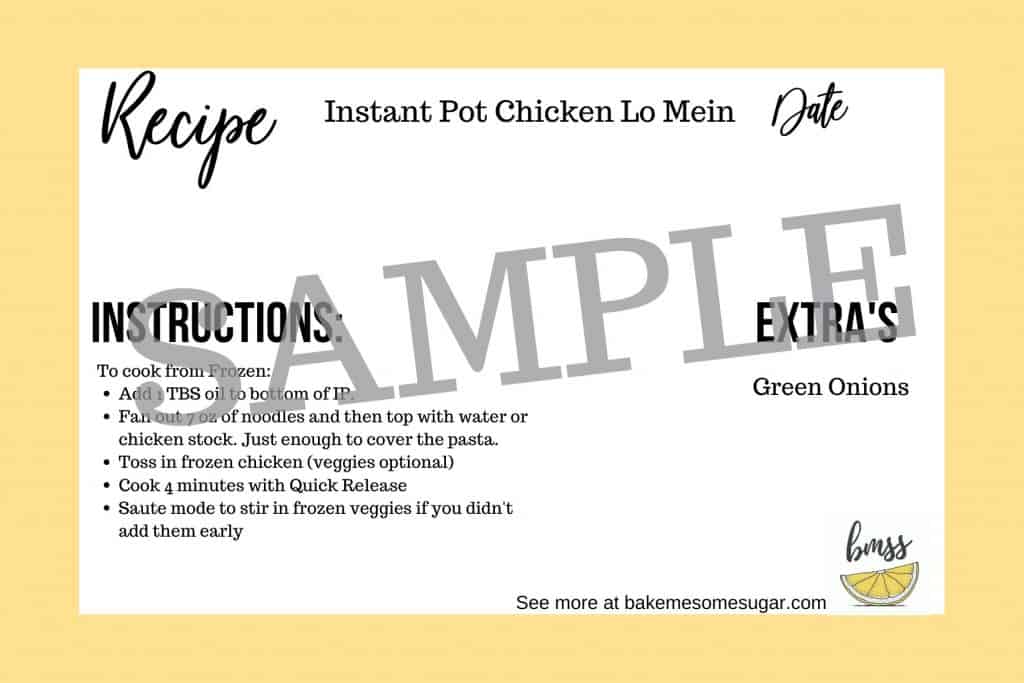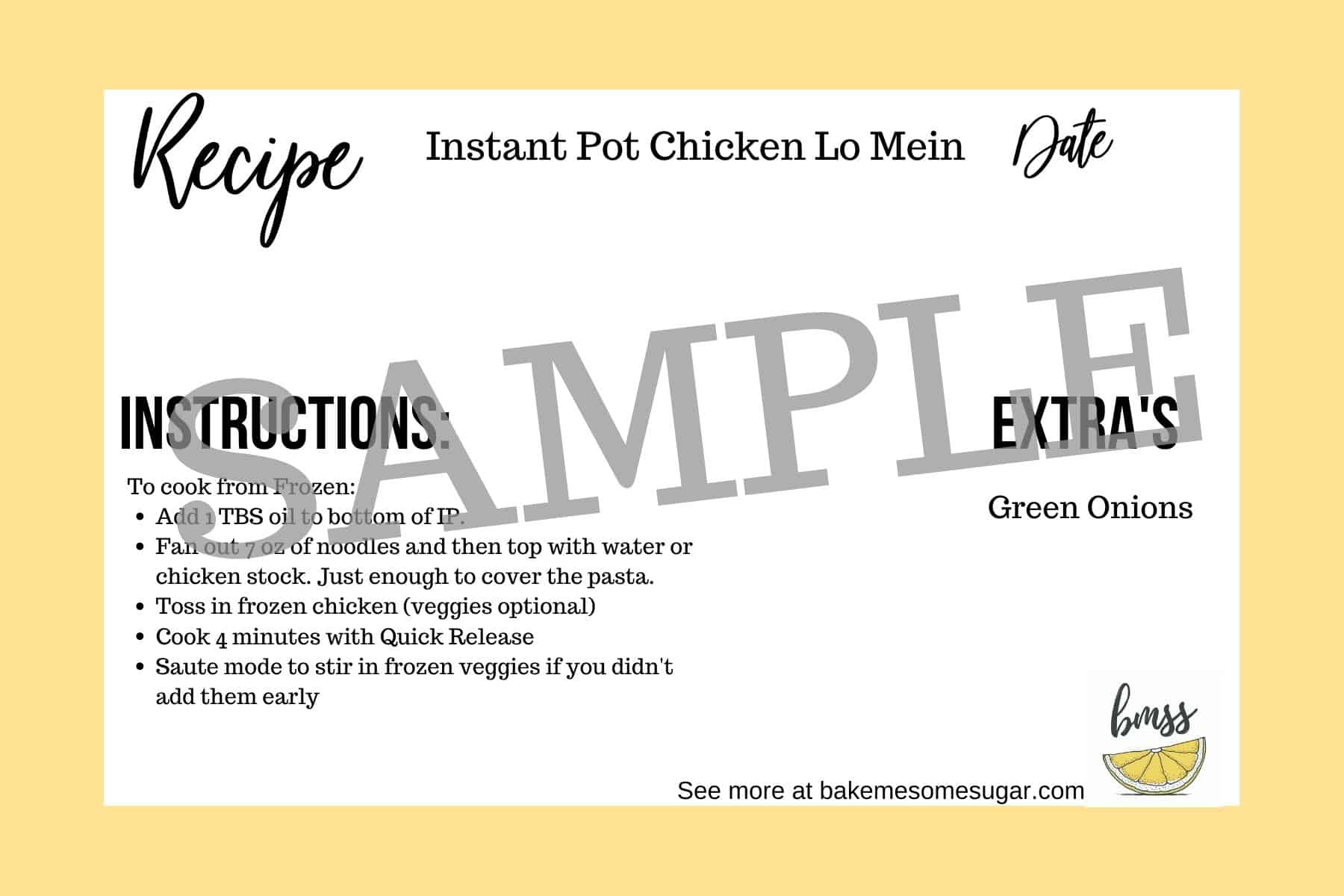 Printable Recipe Cards
CLICK HERE TO PRINT all 10 of the Instant pot freezer meal recipe cards.
Instant Pot Freezer Meals (First Set of 10 Recipes)
Here is a list of Instant Pot Freezer Meals to create easy recipes for your weeknight dinners. Dump and Go Instant Pot freezer meals.