Instant Pot Sausage Rigatoni gives you that slow-simmered taste in a matter of minutes. Pressure cooker rigatoni is loaded with flavor, cheese, and tender pasta.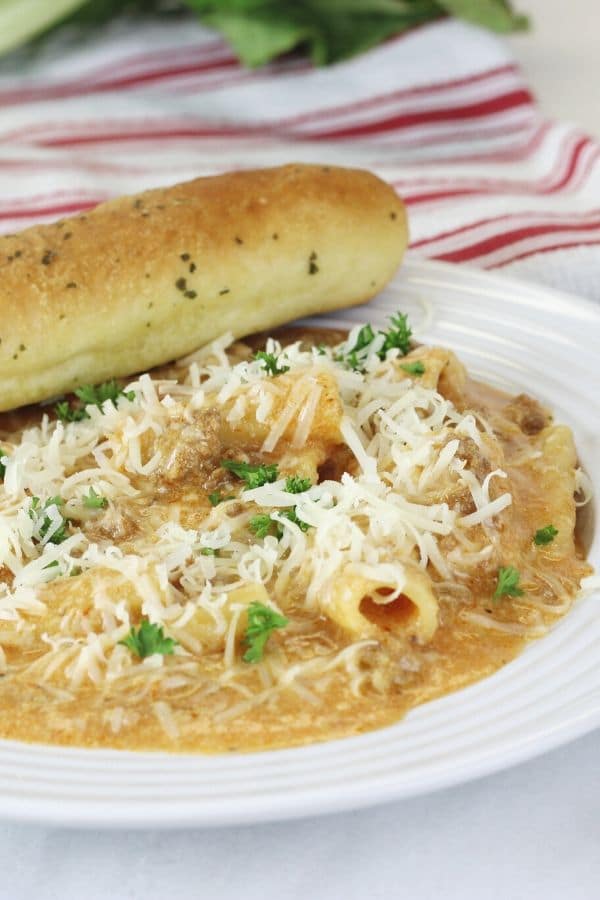 Instant Pot Sausage Rigatoni
Italian Rigatoni is one dish you can make in no time. You have ricotta cheese, parmesan cheese, and mozzarella, for one cheesy pasta dish.
I am a fan of cooking pasta in the Instant Pot. It is a quick cook, easy, and you get perfectly tender pasta each and every time.
Italian Style Pasta
If you enjoy Italian style pasta, you might love this Instant Pot rigatoni recipe. I reached for Italian sausage and it turned out fantastic.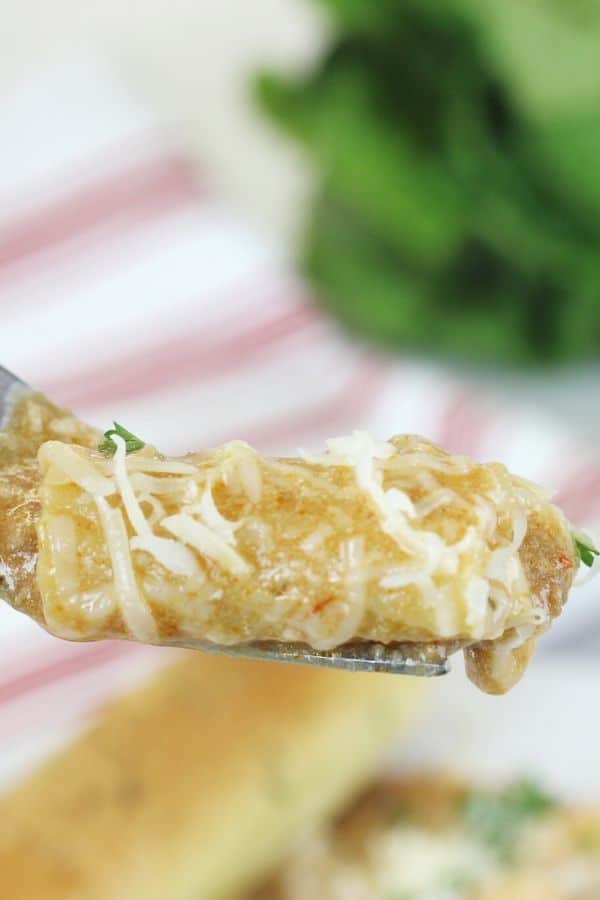 Can I Use Chicken Instead of Italian Sausage
Of course. If you would prefer Instant Pot Chicken Rigatoni you can easily swap the chicken in for the sausage. It will still taste fantastic with either protein.
You could even use ground beef or ground turkey. This recipe is highly versatile on the protein you use.
What Sauce to Use For Pressure Cooker Rigatoni
You can use any of your favorite pasta sauces. Whether it is a homemade pasta sauce, or store-bought. It will be one of the main flavors in your dish so make sure you pick a pasta sauce you like.
Otherwise, you might not like the flavor of the dish overall.
What Pasta To Use For Instant Pot Pasta Rigatoni
I used Rigatoni pasta. That is why we call it rigatoni pasta. But, if you want to use a different type of pasta, go right ahead. I think any medium-sized pasta will work just the same.
Bowtie, shells, etc. I find the Rigatoni pasta offers a really nice texture and soaks up all the cheesy sauce.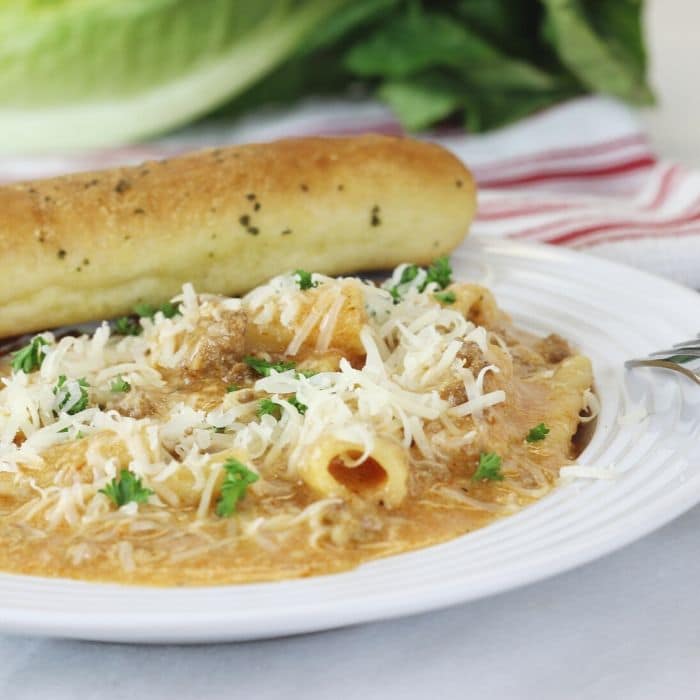 What To Serve With Rigatoni
Crisp Green Salad
Garlic Bread or Breadsticks
Vegetable side dish
You can eat this alone or pair with a side or two. We generally do a salad and breadsticks or pull-apart rolls.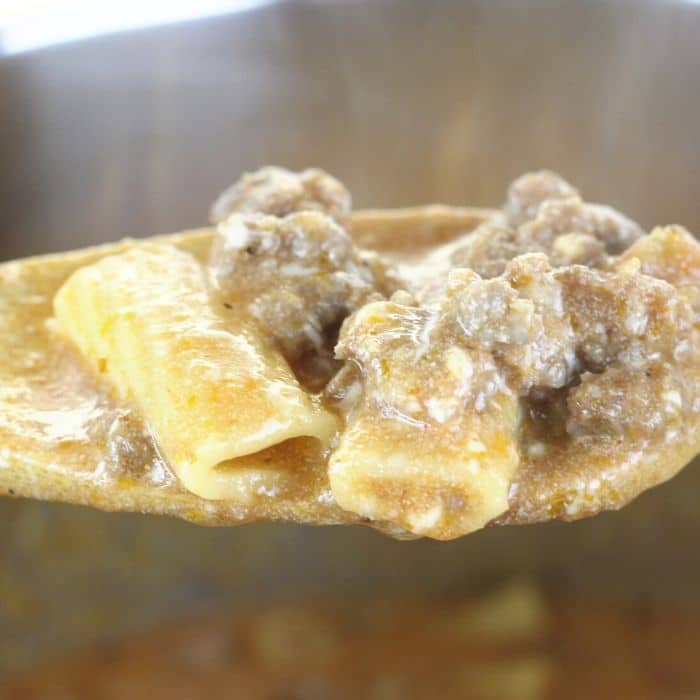 Is Pressure Cooker Pasta Good
Yes, I personally love the way it cooks up. The key is to not overcook the pasta.
If you personally don't like pressure cooker pasta, you can always cook on stovetop, and mix in with the rest of the dish.
How To Make Instant Pot Sausage Rigatoni
Start by turning your Instant Pot to Saute, and cooking up your sausage.
Once cooked, use the liquid to help deglaze the bottom of the pan. Then pour in all other ingredients but (mozzarella, parmesan, and ricotta cheese).
Make sure all the pasta is covered fully in liquid if need be added more to the pot.
Pressure cook 4 minutes, with a quick release.
Stir in all 3 kinds of cheese, and once fully melted serve!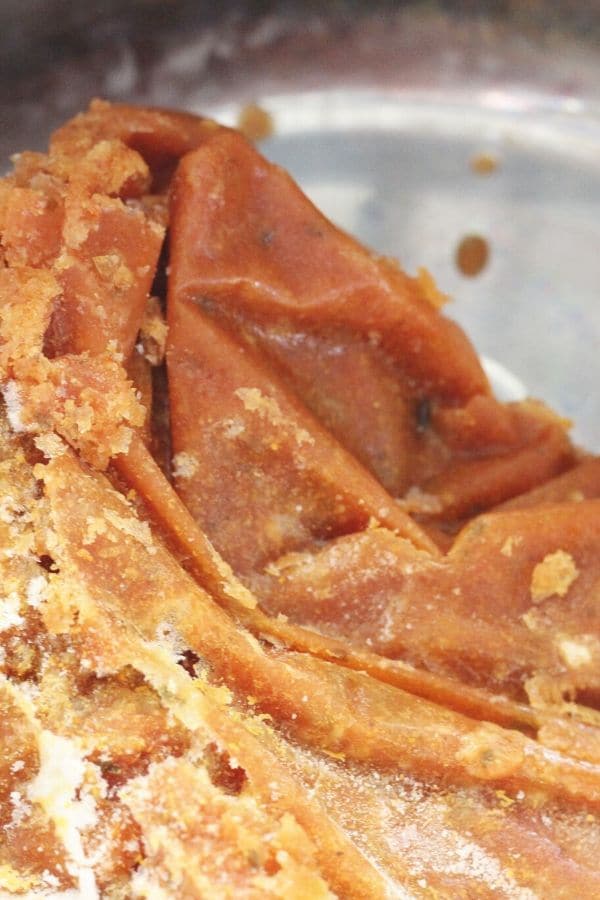 How To Make Instant Pot Rigatoni A Freezer Meal
Add your cooked sausage into a freezer bag.
Now add in your pasta sauce, salt, garlic powder, pepper, onion powder and seal up the bag. Freeze for up to three months.
When ready to cook, place the frozen mix in Instant Pot.
Add pasta in, and cover with beef broth. Make sure all the pasta is covered in liquid. You will use around 3-4 cups of broth.
Cook on high pressure sealed for 4 minutes, with a quick release.
Open the lid and pour in ricotta, parmesan, and mozzarella and stir well. Then serve.
Looking for more Instant Pot Dinner Recipes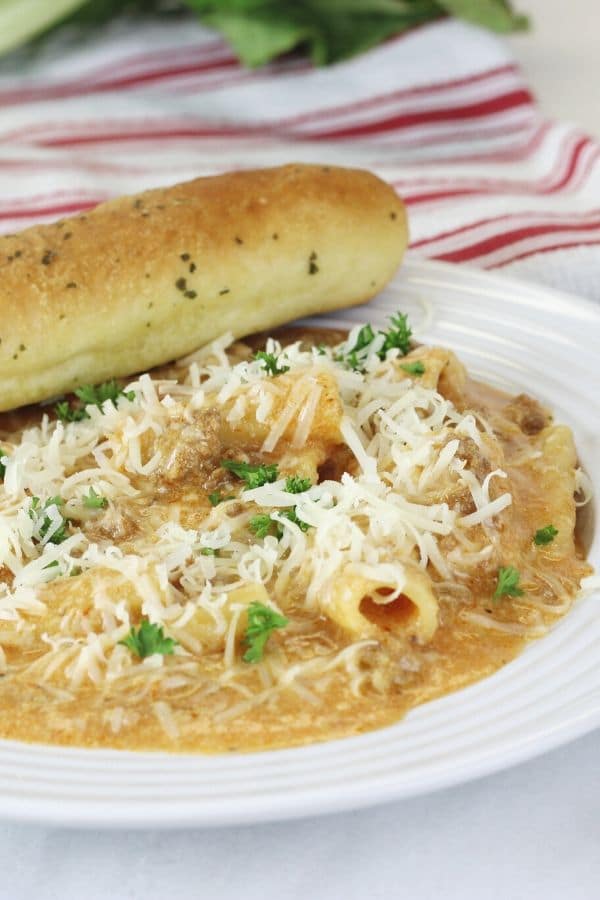 Instant Pot Sausage Rigatoni
Servings 10 servings
Instant Pot Sausage Rigatoni is a quick and easy weeknight meal. Serve this up for dinner for the perfect Instant Pot pasta recipe. Cheesy, tender pasta, and loaded with Italian sausage in every bite.
Ingredients
1 lb ground Italian sausage
1 teaspoon oil
1 32 ounce jar pasta sauce
1/2 teaspoon salt
1/2 teaspoon pepper
8-10 ounces Rigatoni Pasta
3 -4 cups water or beef broth
1/2 teaspoon garlic powder
1/2 teaspoon onion powder
2 cups mozzarella shredded
1/2 cup parmesan shredded
1 cup ricotta cheese
Instructions
On saute add in 1 teaspoon of oil, and your Italian Sausage. Cook until all the sausage is cooked through.

Pour in your salt, pepper, garlic powder, and onion powder. Mix in to the meat, and then toss in your pasta.

Add pasta sauce. Then beef broth or water: enough to fully cover the pasta shells. You will use around 3-4 cups of liquid.

Seal the vent so it is set to sealing. Pressure cook high manual pressure for 5 minutes, with a quick release once done.

Turn off the pot and switch to saute. Add in the parmesan, ricotta, and mozzarella cheese. Stir until melted and fully mixed. Cook for a few minutes until the mixture is thick.

Turn off and serve.
Notes
FREEZER MEAL INSTRUCTIONS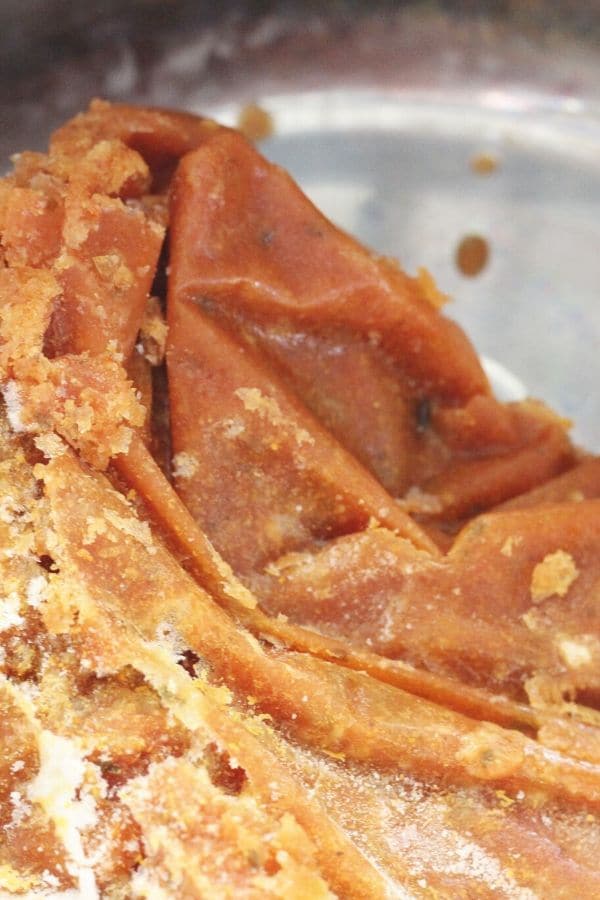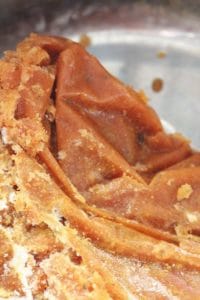 1. In a sealable bag add your cooked ground sausage, seasonings, and pasta sauce. Seal up and freeze for up to three months.
Cooking from frozen:
1. Place your pasta in the bottom of the pot with a drizzle of oil. Take your broth or water and fully cover the pasta.
2. Then add in your frozen meat mixture. Seal and cook for 5 minutes with a quick release.
3. Turn Instant Pot to saute and add in your parmesan, ricotta, and mozzarella and mix until fully melted, then serve.
Note: If the mixture is not fully cooked you can always finish warming on the saute method or cover and cook an additional 2-3 minutes.
Ground Beef – You can use ground beef in replace of Italian sausage if you would like.
Nutrition
Serving: 1gCalories: 669kcalCarbohydrates: 79gProtein: 32gFat: 24gSaturated Fat: 10gPolyunsaturated Fat: 14gCholesterol: 56mgSodium: 859mgFiber: 5gSugar: 3g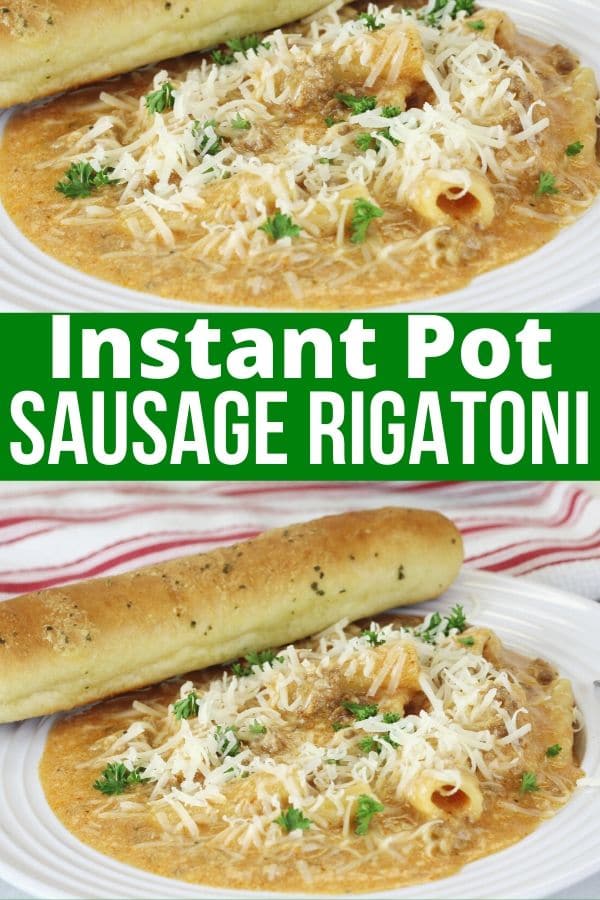 Have you tried Instant Pot Sausage Rigatoni?
Reader Interactions