Looking for easy cake mix recipes? Here is a list of recipes that start with a boxed cake mix. Simple and easy desserts that you can still call homemade. Step into the box, and try these boxed cake mix recipes today!
The things to make with cake mix are endless. From poke cakes, dump cakes, cookies, fudge, and the list goes on. With all the cake mix flavors the amount of desserts you can make will blow you away. Try one or more of these cake mix desserts below.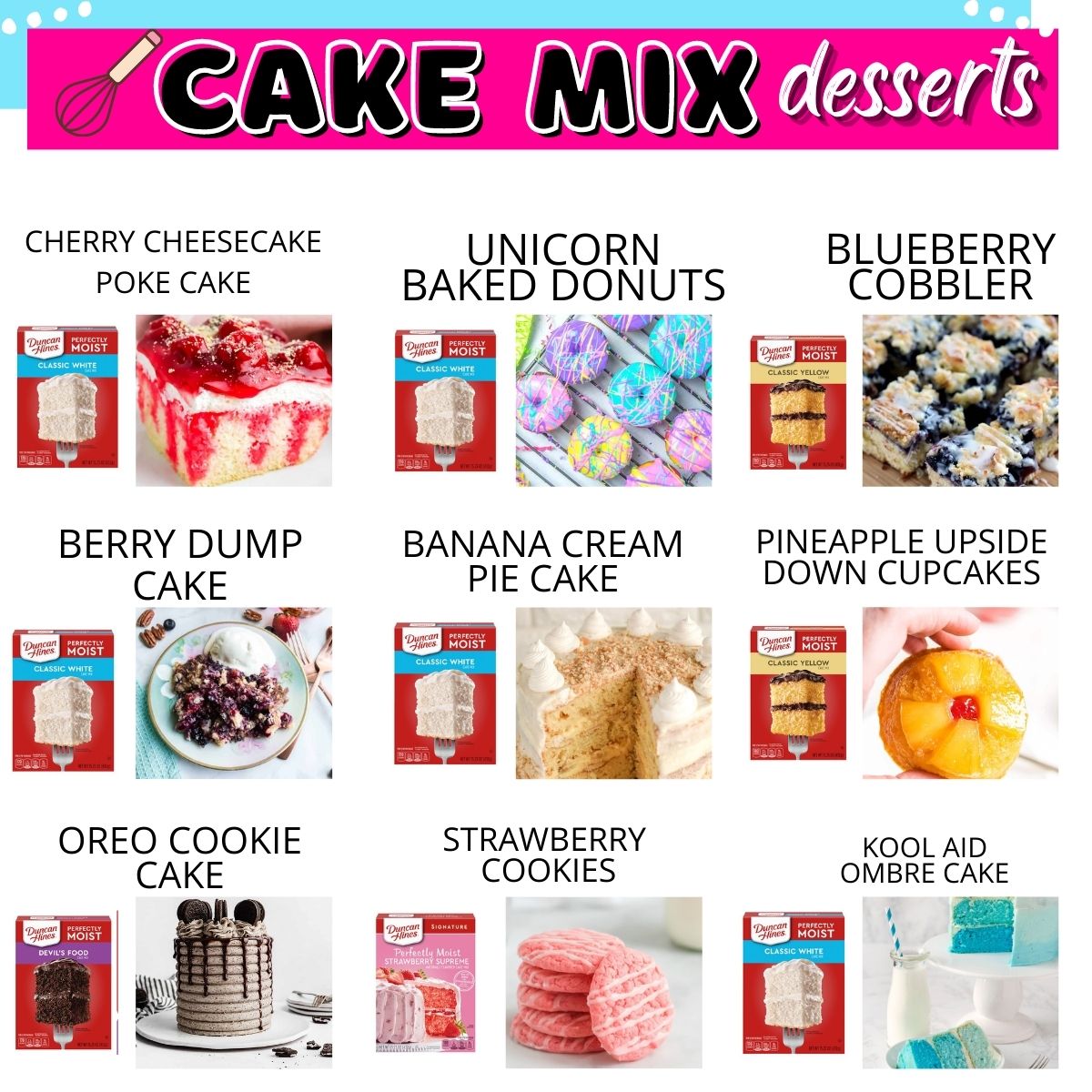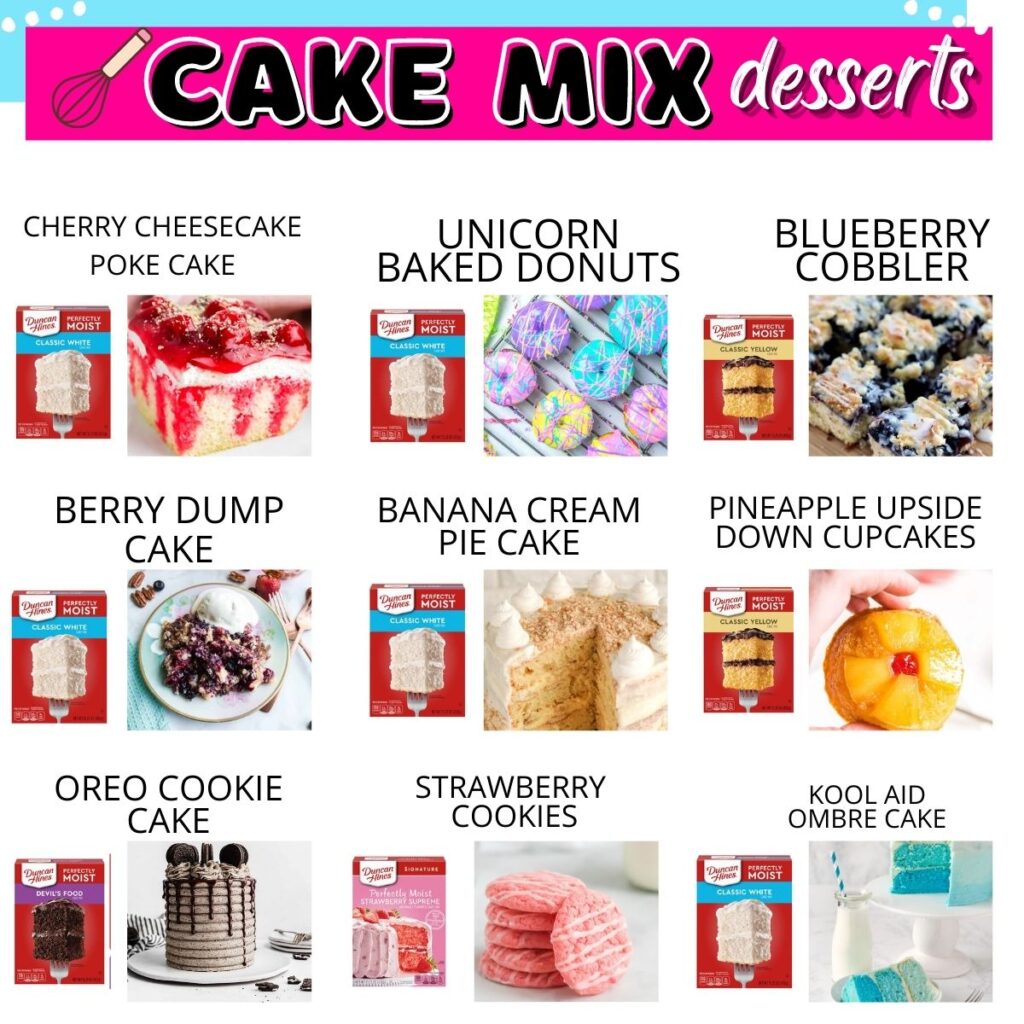 Why Make One Of These Cake Mix Recipes….
Quick and Easy
Minimal Ingredients
Still Semi-Homemade
Tasty
Yellow, Chocolate, Strawberry, and White cake mix recipes
Minimal Dishes Required
Everyday Dessert or For Special Occasions
You also might want to try this cake mix cookie list! Or learn how to make boxed cake mix taste better.
Cake Mix Recipes
Here is a list of desserts that all start with a boxed cake mix. These cake mix recipes are delicious, easy, and so simple to throw together. Don't wait try one or more of these recipes today.
Common Questions
Here are some common questions when making desserts using cake mix!