If you are looking for a tasty beer-battered fish, this recipe fits the bill. Tender cod fillets that are in a wet beer batter and pan-fried till golden brown. Flakey, tender white fish in a savory beer batter breading.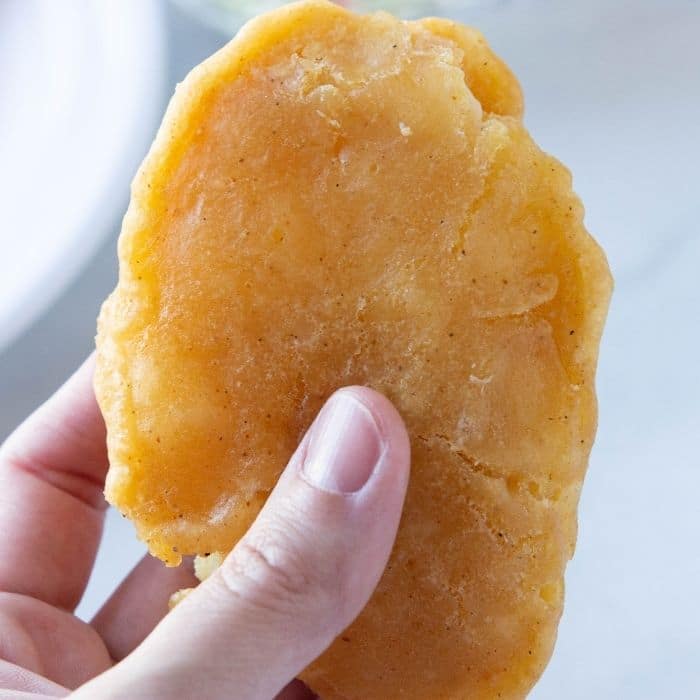 This is the beer-battered cod. A great fish fry recipe that you can use a deep fryer or a pan-fried fish. Whether you plan to cook a little fish or a lot, this beer batter recipe is great with almost all white fish.
I am an Amazon Affiliate, so if you purchase through my link I can earn a commission on sales.
🍳Why You Will Love This Recipe
Easy batter
Simple ingredients
Easy Lunch Or Dinner Recipe
Most lager beers work great
Flavorful and fluffy batter
Keeps fish nice and moist as it pan-fries
Quick cook
Beer batter works great with all white fish fillets (bass, cod filet, catfish, tilapia filet, etc)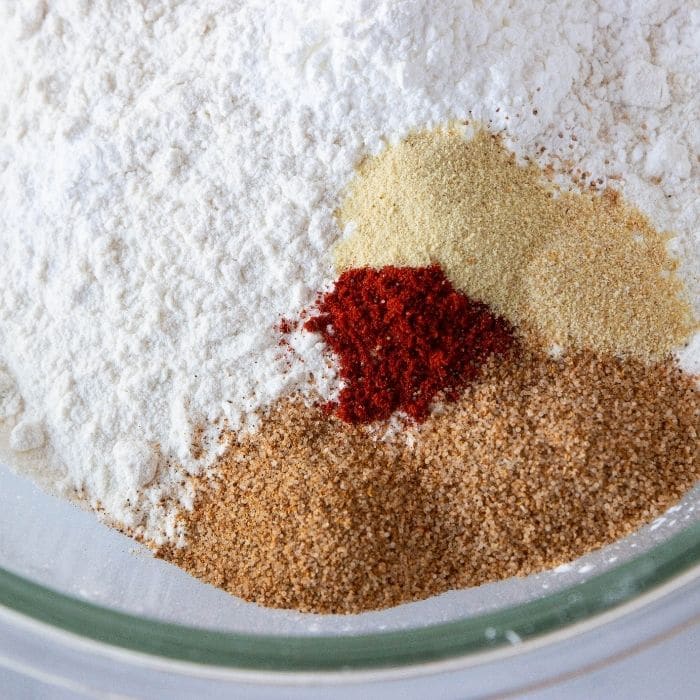 🌶️ Ingredients Needed
White Fish – Tilapia, Cod, Bass, Catfish are all great fish varieties to use. You will find any white fish works great.
Cornstarch – Helps bring the batter a light and airy texture
Beer – Adjusts the texture and gives a nice flavor to the batter.
Creole – This is a Cajun spice to help bring out natural flavors in the fish.
Paprika, Garlic, And Onion Powder – Added spices for flavoring.
Oil for frying.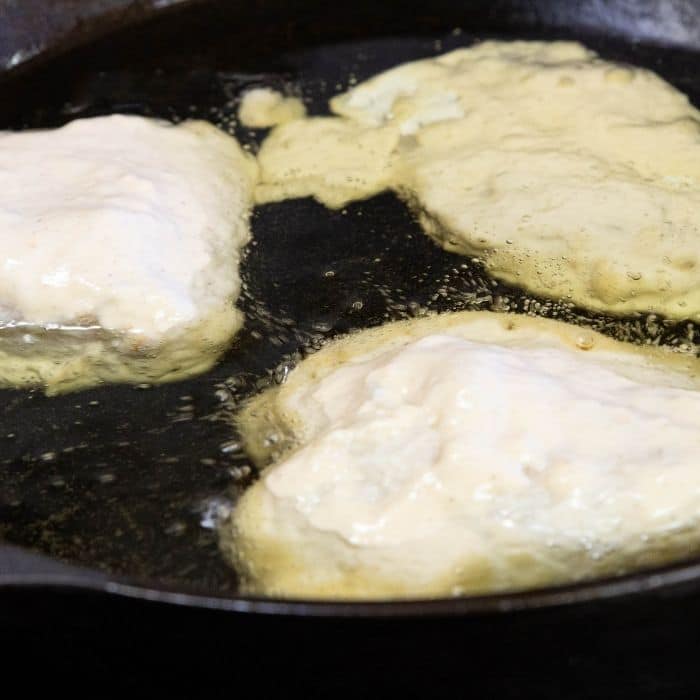 🐟 How To Make
In a bowl add your flour, cornstarch, Creole, paprika, garlic powder, and onion powder. Stir until combined.
Next pour in your beer and stir the batter until well mixed. If too thick add a teaspoon of water at a time.
Pat dry your fillets and then season with salt and pepper. Dip into the batter.
Place in a fryer or pan that has 375-degree oil. Deep fry flipping it once. The fish needs to read an internal temperature of 145.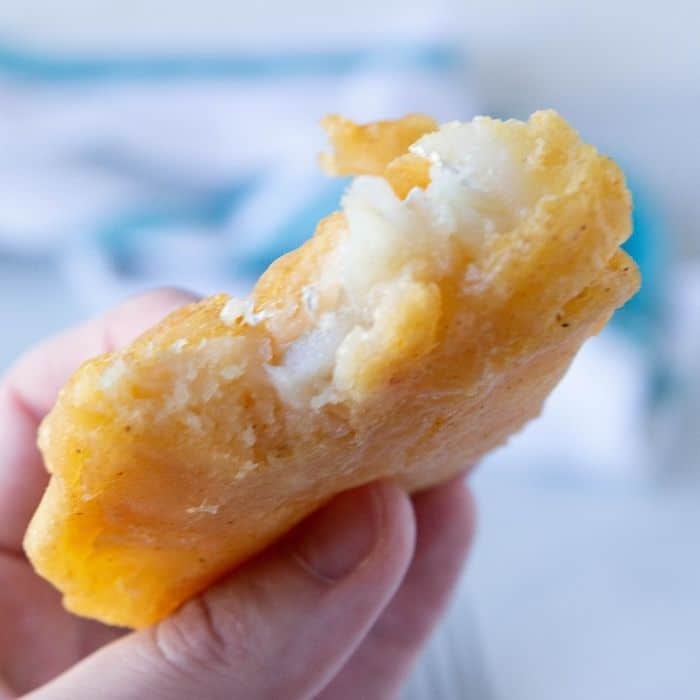 🧅 What To Serve With Fried Fish
Go for a classic fish and chips, or step out and try some other tasty side dishes to pair with your pan fried cod.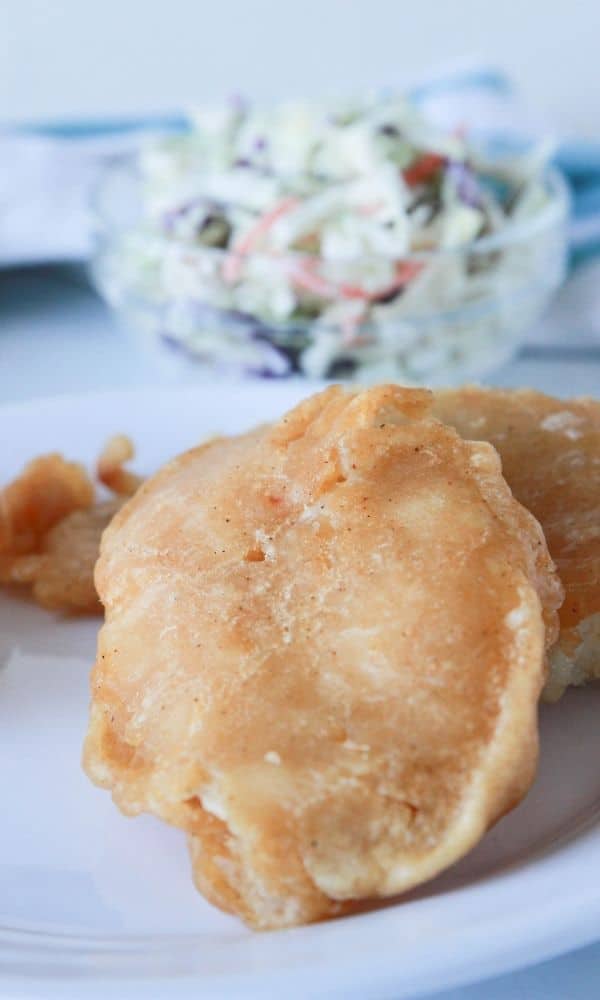 🥡 Storage
Like any fried food, this fried fish is best when served fresh. If you happen to have leftover fish, go right ahead and place in an airtight container and store in the fridge.
The fish can store for a day or two. Then just reheat in microwave, skillet, or even an air fryer.
🍤 Homemade Tartar Sauce Recipe
Tartar sauce is the perfect condiment to pair with your deep fried fish. You can make it very easily with ingredients you might have on hand.
Go here for a tartar sauce recipe that is rich, flavorful, and tasty when paired with this fish batter recipe. Dill relish, mayonnaise, capers, and more all in one savory sauce.
I hope you enjoy this recipe, I think it is the best white fish recipe, and it is great with tartar sauce, lemon juice, splash of hot sauce or even white distilled vinegar.
🧈 Recipe FAQs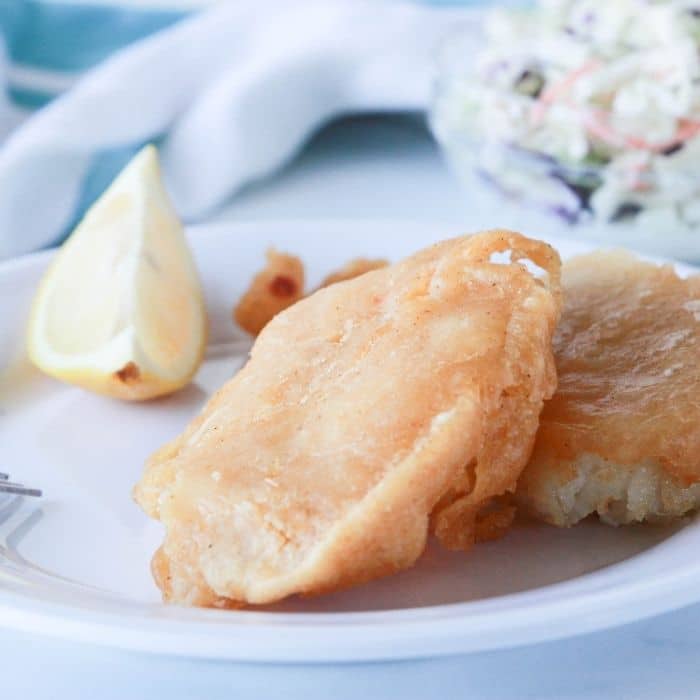 Check Out More Easy Recipes
Tried this recipe? Make sure to rate ⭐️⭐️⭐️⭐️⭐️ and leave a comment to let me know how you like it! Plus get more Instant Pot Recipes or Home Cooked Recipes Facebook Page on my Facebook. Stay up to date and Follow Me On Pinterest!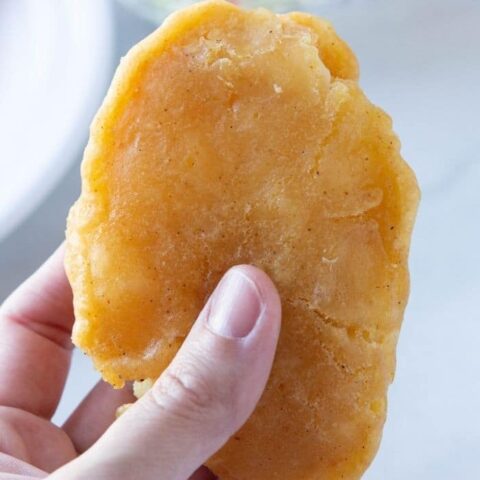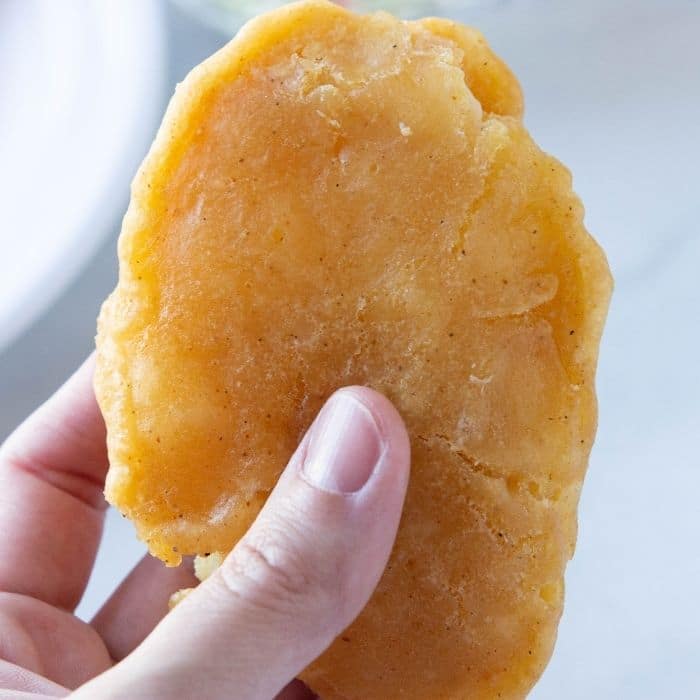 Beer Battered Fish
Beer Battered Fish is a homemade beer batter that you dredge white fish in and deep fry or pan fry in a skillet. Crispy light breading with a flakey and moist fish inside. A fantastic fish and chips recipe.
Ingredients
2 pounds fish fillets (I used cod)
2 cups flour
1 1/2 teaspoon cornstarch
12-ounce beer (light or pale ale style)
1/2 teaspoon paprika
1/2 teaspoon garlic powder
1 1/2 teaspoons Creole spice
1/4 teaspoon onion powder
salt and pepper
3 tablespoons water (optional)
Oil for frying
Instructions
Heat oil in a skillet to 365-375 degrees.
Pat dry your fish with a paper towel. Then lightly season with salt and pepper.
In a bowl add your flour, cornstarch, creole, garlic powder, onion powder, and paprika.
Stir in the beer mixing well. If the batter seems too thick add a teaspoon of water a time till it reaches a thinner consistency.
Dip your dried fish into the fish batter and carefully place in the hot oil. Cook for 3-5 minutes or until the fish is fully cooked and the batter is golden brown.
If you are pan-frying the fish flip it once so the batter on both sides fully cooks.
Serve up your beer-battered fish with chips, coleslaw, or any other of your favorite side dishes.
Notes
To reheat your fish air fry at 325, microwave, or even cook in oven till fully warmed.
Serve with your favorite sides, a drizzle of lemon juice, or even vinegar.
Place cooked cod filets on a paper towel to soak up any excess grease.
You can use any white fish you have for this recipe. Make sure to pat fish dry, or the wet batter will not stick well.
The fish needs to be fresh, if frozen allow it to fully thaw. Otherwise, the batter will break off the fish.
Recommended Products
As an Amazon Associate and member of other affiliate programs, I earn from qualifying purchases.