Pretty soon fall weather will be here, and in that comes lots of soups for our household. Creamy based soups, Tex-Mex flavors, and of course a good hearty chili. Nothing warms up the soul like a big bowl of soup if you ask me! Here are the top 15 Instant Pot soup recipes to serve your family and friends. Soups in the instant pot are a breeze to make, and a lot of times are a one-pot meal!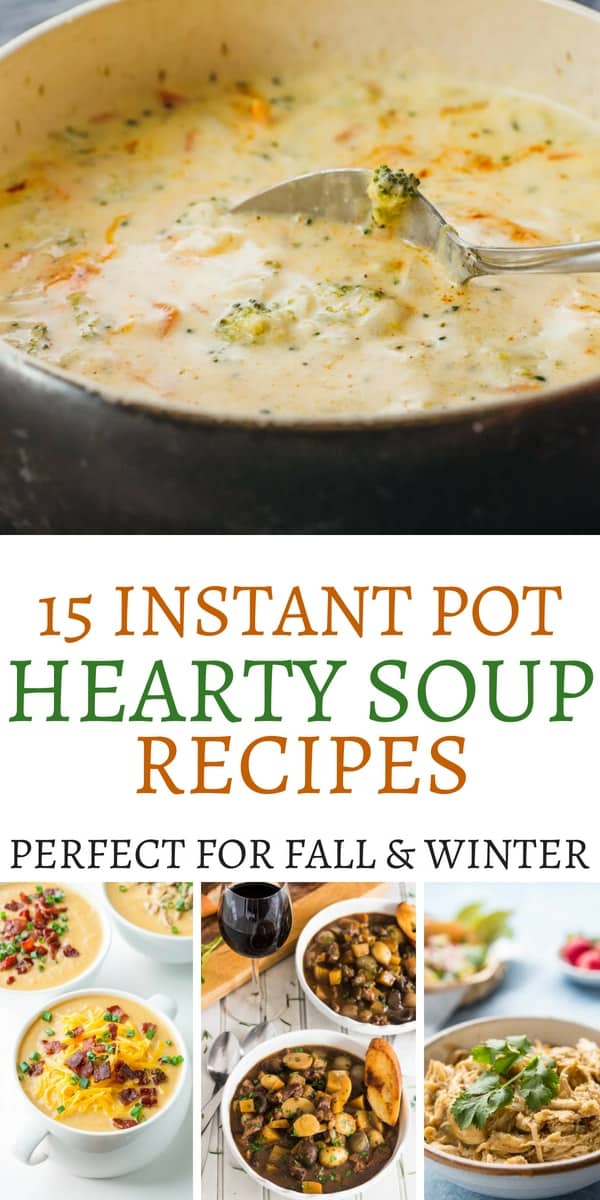 If you are a fan of the Instant Pot make sure to check out all these awesome Instant Pot accessories that allows you to maximize your uses with your Instant Pot! The Electric Pressure cooker has truly taken the world by storm, and for good reason. It makes cooking dinner so much faster and tasty!
More Instant Pot Recipes To Try
Savory Instant Pot Soup Recipes To Try Out
Serve up a hearty bowl of this Beef and Macaroni soup. It is hearty, comforting, and minimal ingredients required. This is a go-to on those cold and chilly days we are wanting to warm up from.
Instant Pot Yellow Split Pea Soup| Flavorful soup that looks gorgeous and tastes great! Fantastic combination of spices and vegetables that will leave you satisfied.
Instant Pot Chicken Chili| Once you start eating this tasty chicken chili you aren't going to want to stop. It's just so good!
Instant Pot Borscht| Beets, carrots, fresh onions, potatoes, cabbage, tomato paste and a few other ingredients create this beautiful soup that tastes amazing!
Instant Pot Chicken Soup With Noodles| This soup has tons of flavor and I love the spaghetti noodles. Pairs nicely with a side salad and fresh bread.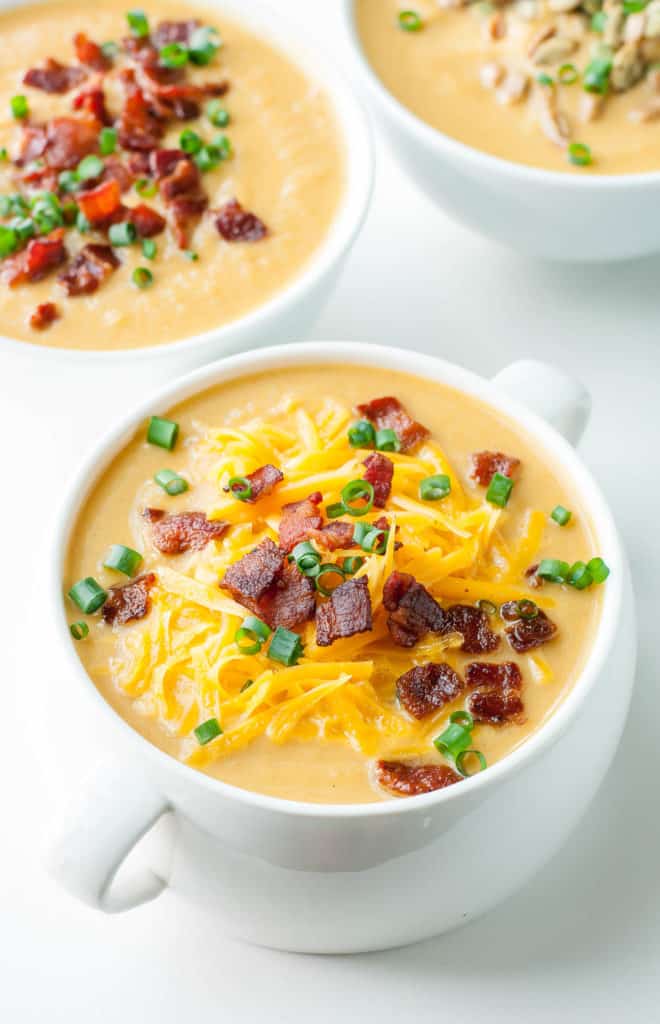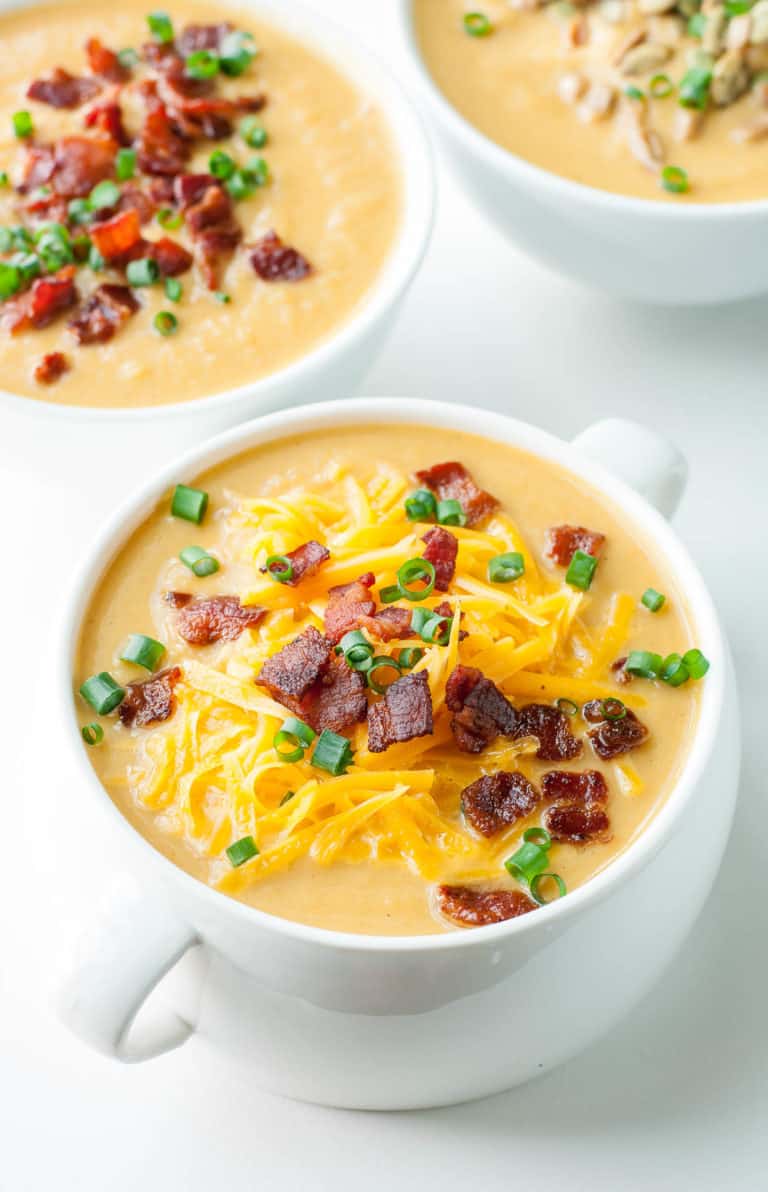 Butternut Cauliflower Soup| This gorgeous soup has fall written all over it! Be prepared to not have any leftovers when you make it, because it will be gobbled up!
Instant Pot Taco Soup| Add some flair to your Taco Tuesdays with this delectable soup! Side with some chips and salsa and you have an amazing meal.
Bean And Bacon Soup| Fresh veggies, bacon, beans, and seasonings go together to make an explosion of flavors in your mouth! This soup will become a new household favorite!
Even More Tasty Soups In The Instant Pot To Try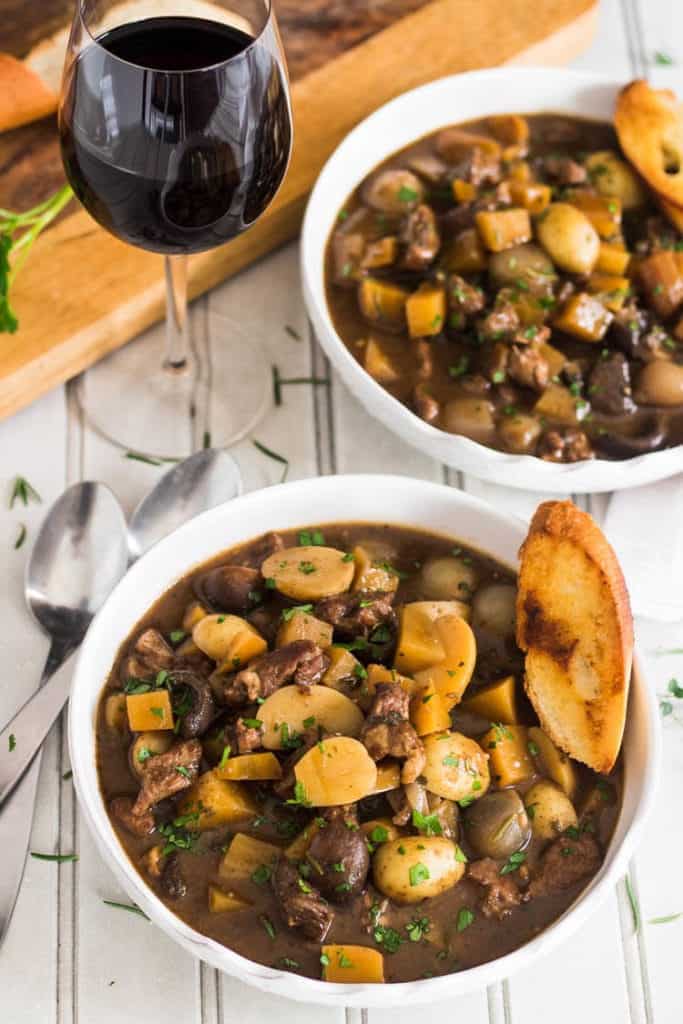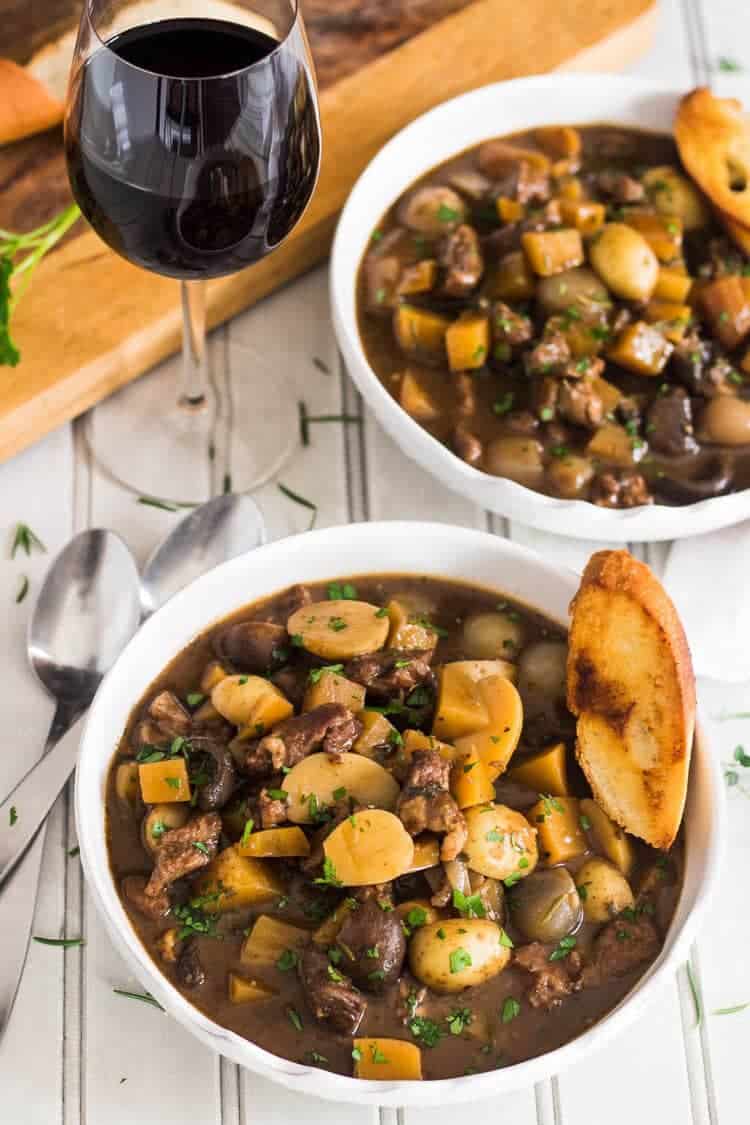 Lamb Stew Provencal| Fantastic hearty soup leaves your stomach full and your taste buds in heaven. I love the savory flavors of this dish!
Easy Lentil & Sausage Soup| With just a little bit of sauteing to get it started you can then set it and forget it. The end results are a tasty soup that will make you want to lick the bowl.
Rotisserie Chicken Soup With Salsa| You can make so many wonderful recipes with rotisserie chicken and this soup will not disappoint. Give it a try, but be prepared to fall in love with its tasty goodness.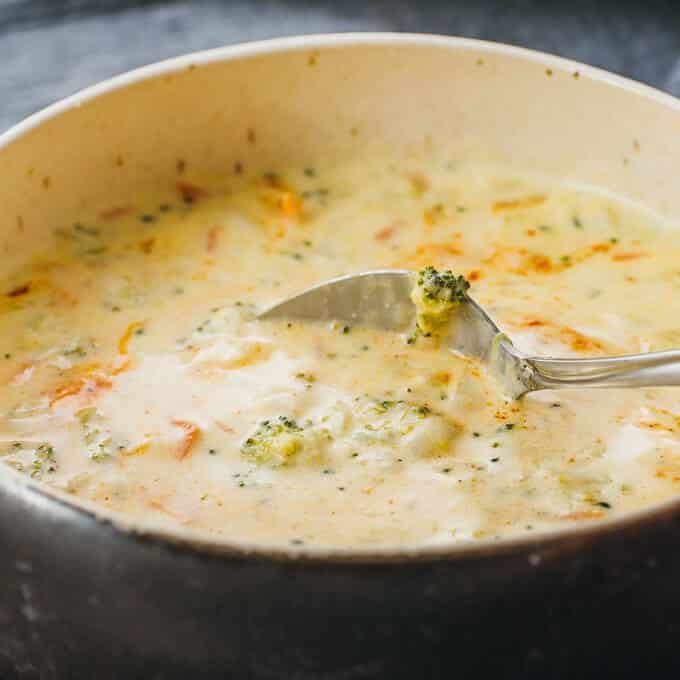 Instant Pot Broccoli Cheese Soup| Wow, only 15 minutes of cook time and you will have an amazing soup to warm you up. Enjoy with a sandwich and some fresh fruit.
Healthy Instant Pot Lasagna Soup| Lasagna is amazing on it's own, but this is a whole new level of delicious! Side with some garlic bread and you have an amazing meal.
Creamy Tomato Soup With Crispy Parmesan Chickpeas| This soup is to die for, but when you add the crispy chickpeas on top it is even better! Yum!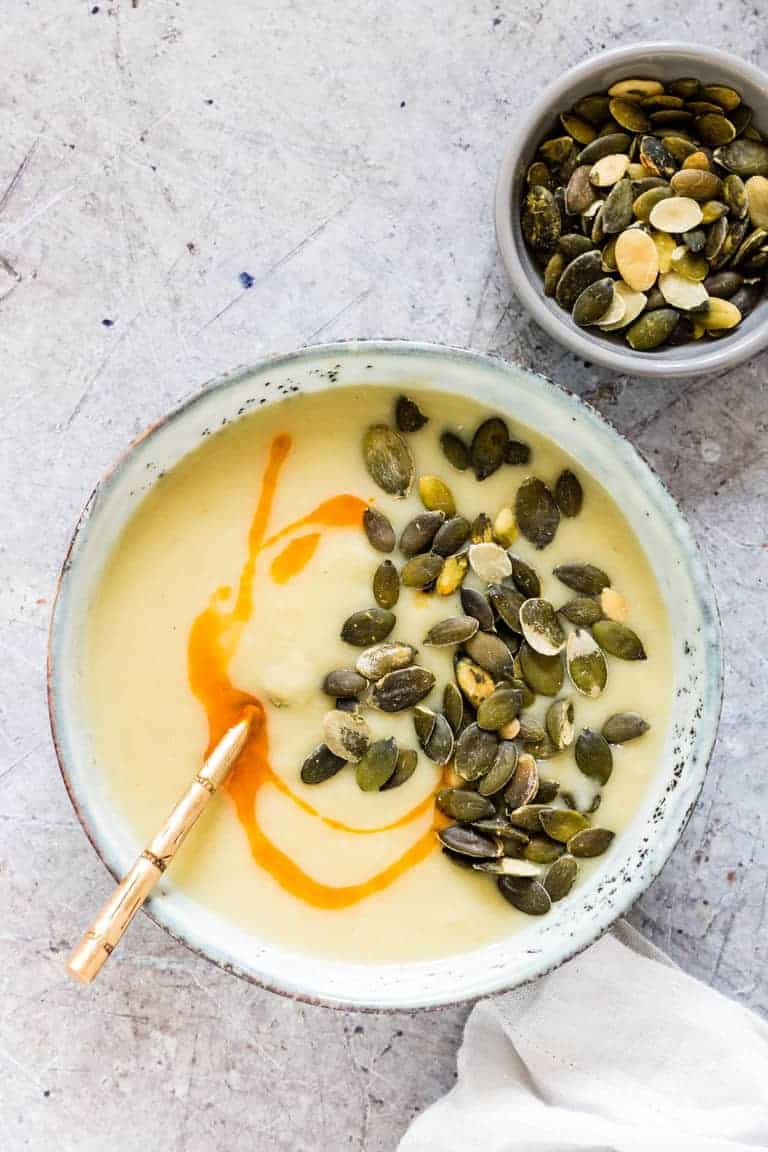 Instant Pot Potato Soup| Super easy potato soup that has loads of flavor! Enjoy with a garden fresh salad and some dinner rolls.
Vietnamese Beef Stew Pho Noodle Soup| Try a nice big bowl of this noodle soup on a cold day. It will warm you and your taste buds will thank you!
Some of My Favorite Instant Pot Accessories
Genuine Instant Pot Sealing Ring 2-Pack

Ceramic Non-Stick Interior Coated Inner Cooking Pot

Steam Release Accessory

Meat Shredder Claw s

Genuine Instant Pot Tempered Glass lid, Clear

Two Gripper Clips for Moving Hot Plate or Bowls

Reusable Food Storage Bags

Heat Resistant Mats

Those are a few of my favorite accessories that you might enjoy. I use the meat claws for pulling apart chicken and such in soups and other dishes. Let me know your favorite accessory for the Instant Pot!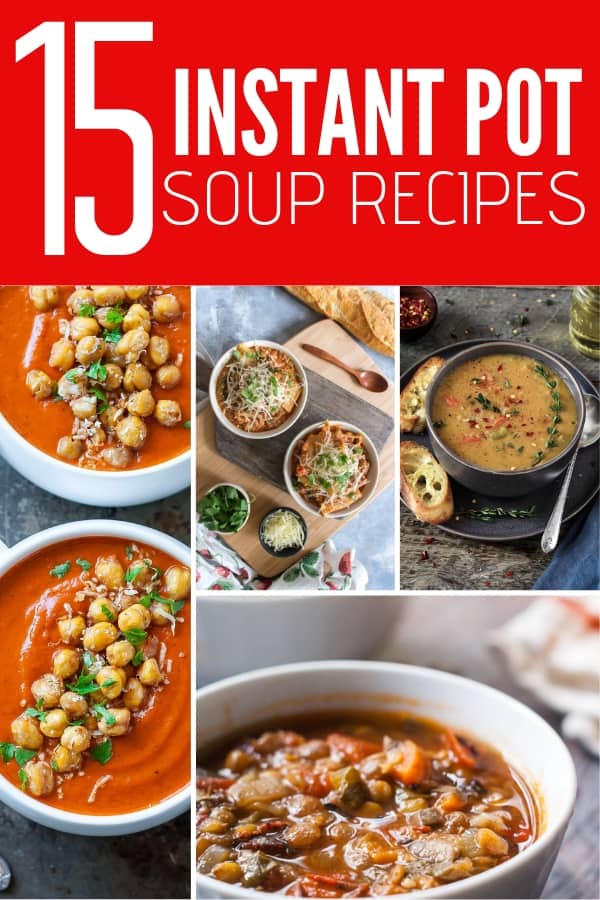 What is your favorite soup to serve?