Try my 7-Day Instant Pot Meal Plan! This is a great way to enjoy a different Instant Pot dinner recipe every day of the week. Fresh recipe ideas for you to make for your family!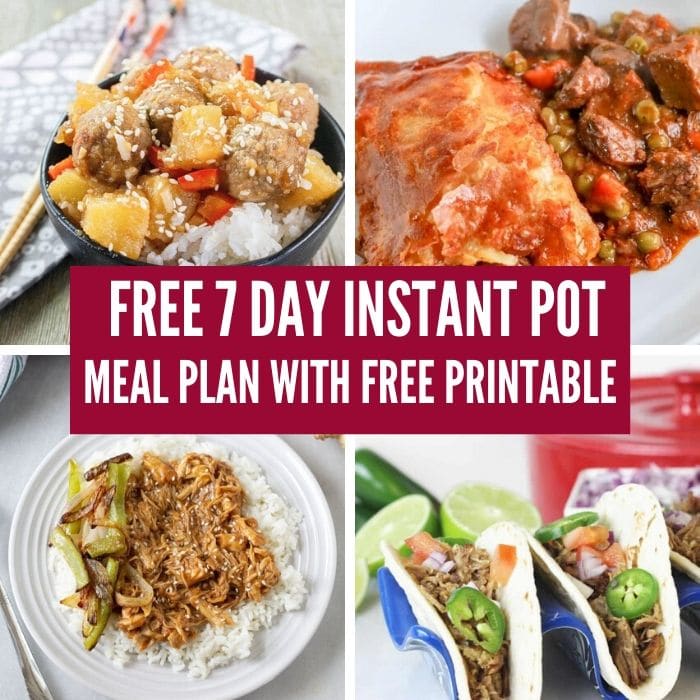 Also, I will share a few of my favorite Instant Pot desserts that you can pair with your dinners! I mean, who doesn't want dessert?
Instant Pot Meal Plan
Why meal plan? Well it saves you time and you know exactly what to cook and you have the ingredients on hand. No more last-minute orders of takeout!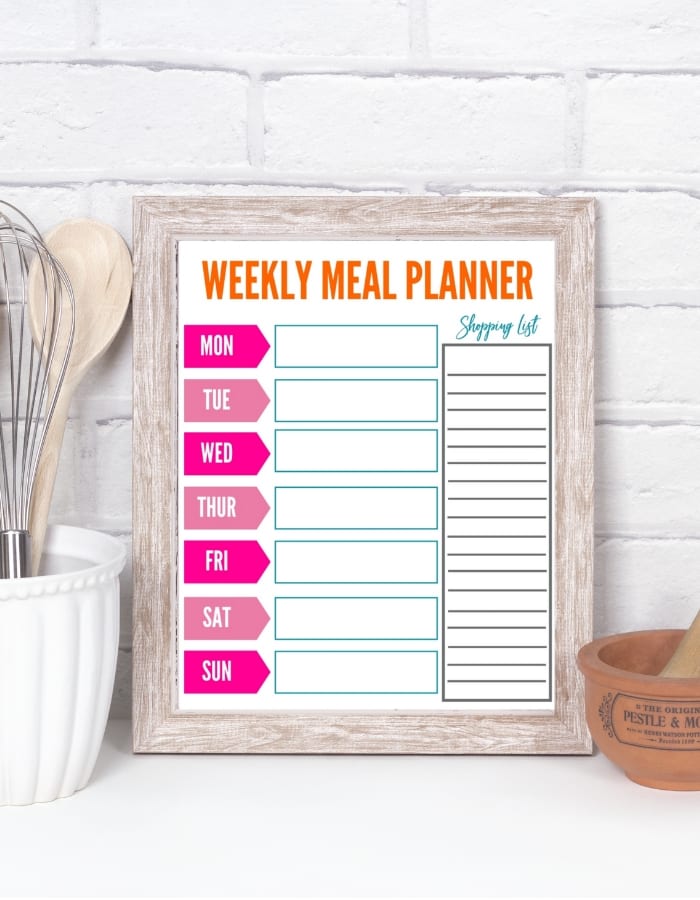 Free Printable Meal Planner
Head over and Print my Free Meal Planner to write out all your recipes, and create a shopping list!
Feel free to change up any of the recipes. I have tons of Instant Pot recipes you might find and want to try out!
Meal Plan With Instant Pot Freezer Meals
I also have a Free 30-day freezer meal list that has tons of dinner ideas for you to whip up. Pick and choose the recipes you want and create a custom freezer meal plan that works for you!
Meal Plan For Weeknight Meals
Enjoy these easy Instant Pot dinner recipes you can make for the whole family to enjoy!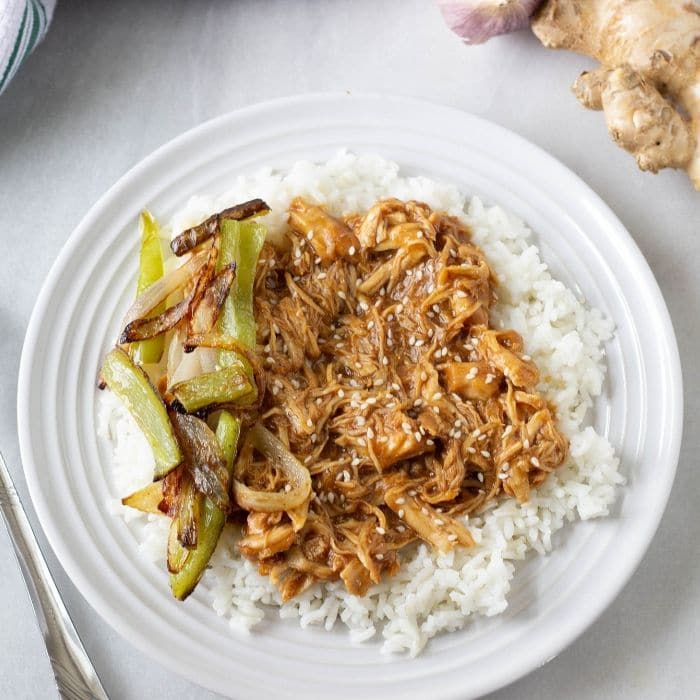 Instant Pot Teriyaki Chicken is served with a bed of rice! Now I used minute rice that I cooked on the stove. You are more than welcome to do an in-pot method and cook the rice at the same time.
With the crazy of the world, I wasn't able to get my hands on long-grain white rice, so Instant Rice was my only option.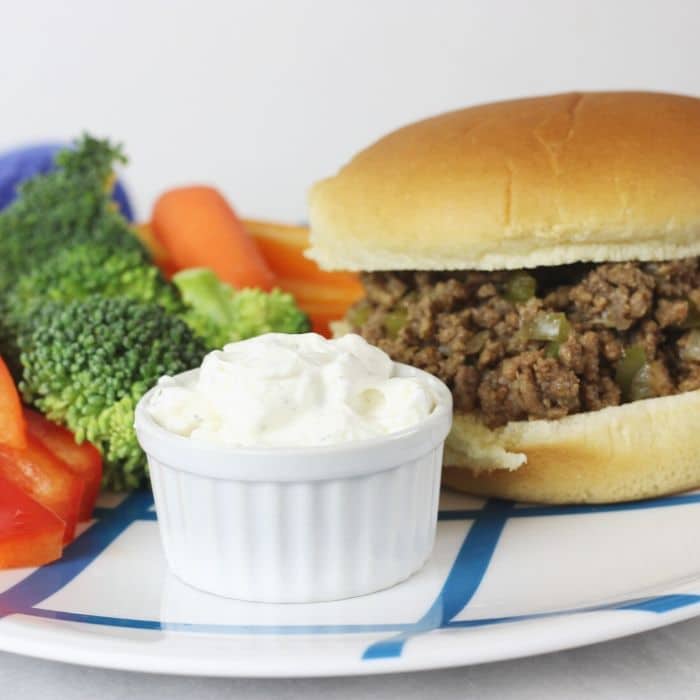 Instant Pot crumble burgers (similar to Maid-Rites or loose meat burgers) are a popular one in our home! This is a freezer meal prep option as well! So you can prep ahead, toss in freezer and then cook from frozen.
Or you can cook right then all the way through. Either way this is a simple and easy weeknight dinner made in your pressure cooker.
I paired with fresh veggies and dip!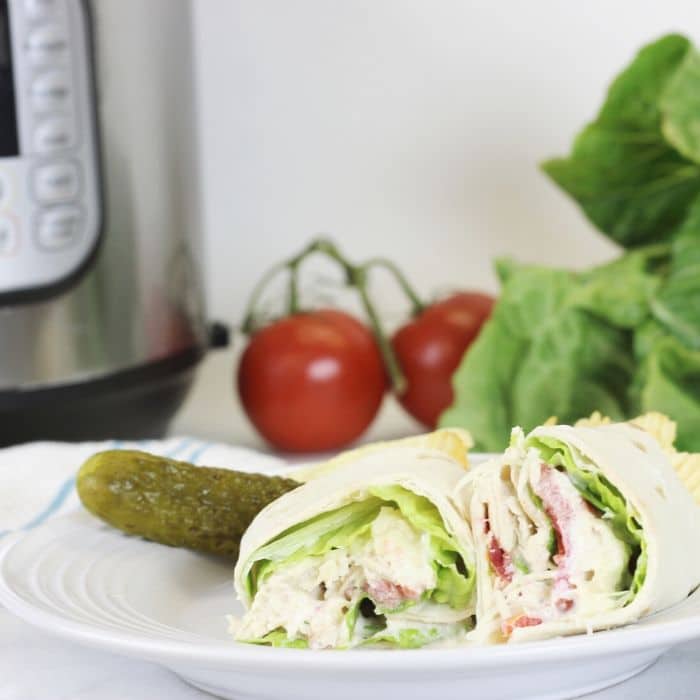 Day 3: Instant Pot Chicken Caesar Wraps
These wraps are crazy simple and require minimal ingredients. Cook up your boneless chicken and then prep your wraps for an easy weeknight meal.
Pair with salty chips, side salad, or any of your favorites. This is also another one you can meal prep in advance from frozen and reheat your mixture from frozen.
You can easily do instant pot meal prep and make this ahead of time or even 2-4 batches and place all in the freezer for meals down the line.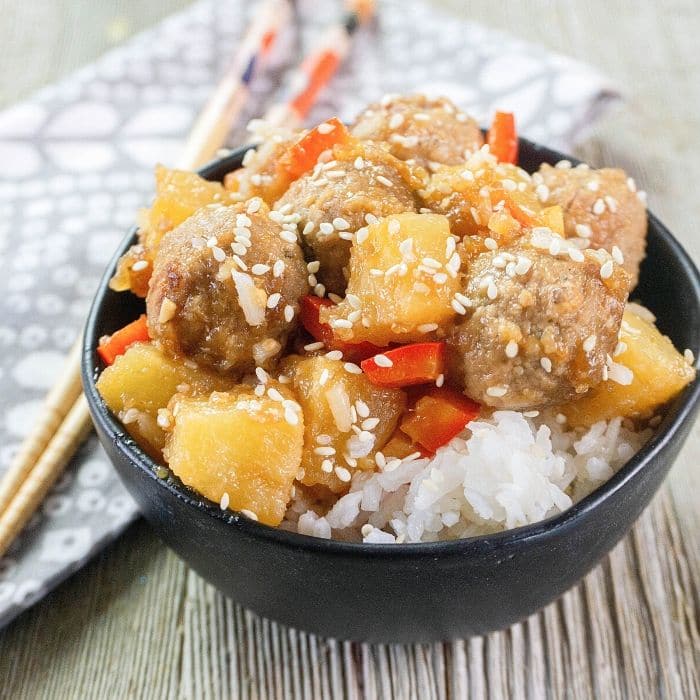 Grab your frozen meatballs and pantry essentials and whip up this super fast and satisfying meal. Now you can serve with quinoa or rice, or eat the meatballs plain or pile on sub sandwiches.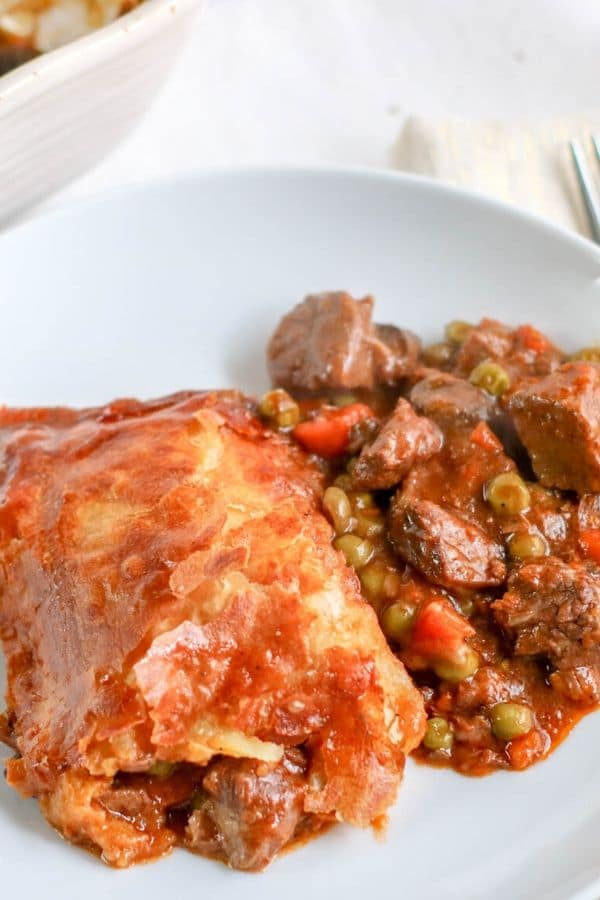 Try out my beef pot with a puff pastry crust. You will bake the pot pie in the oven after you pressure cook the filling.
This pot pie is out of this world flavorful and it even tastes amazing leftover if you want to use for lunches when packing up meals.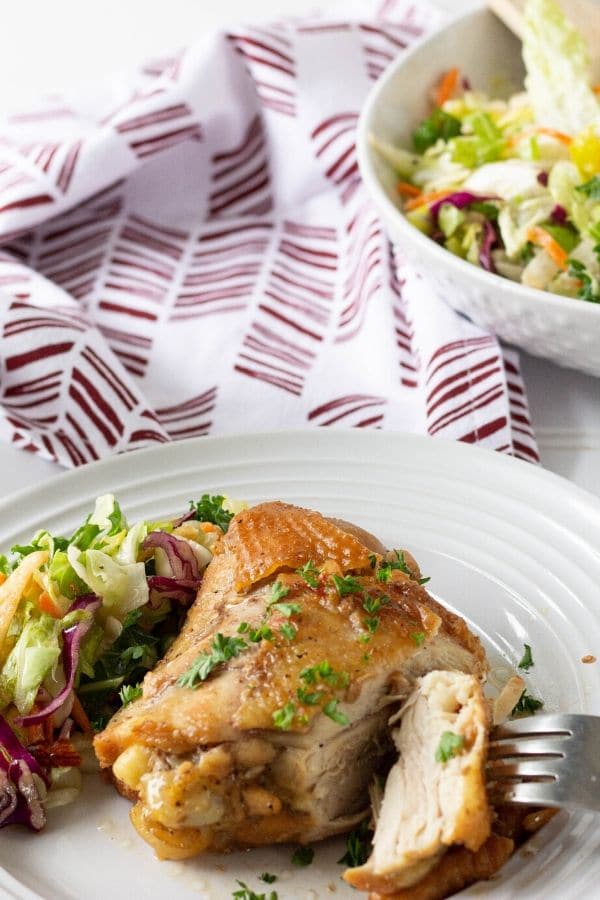 This is a bone-in chicken thigh that has a homemade honey garlic sauce that you cook your chicken in. Loads of flavor and a hint of sweetness in every bite.
I love to pair this with a quick chopped salad for a nice light take. Or reach for dinner rolls (try my Texas Roadhouse Rolls) to go next to it if you want more of a comfort food.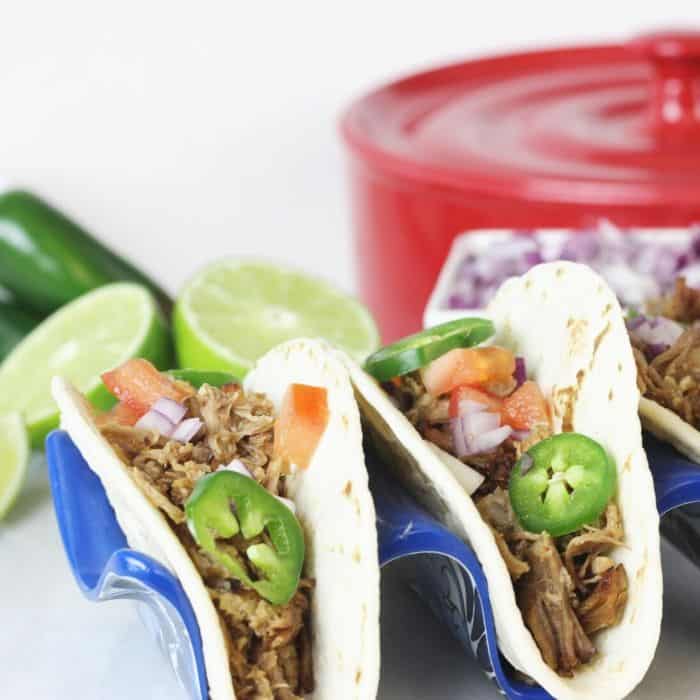 Grab your pork roast and transform it into rich pulled pork carnitas. I served my carnitas on a warm flour tortilla shell with all our favorite toppings on top.
This is a fantastic meal and great to make when you find a good sale on pork.
Easy Instant Pot Desserts
Here are a few of my favorite Instant Pot Desserts that would compliment any of these dinner ideas listed above. Pair any of these desserts with your weekly instant pot recipes and enjoy it!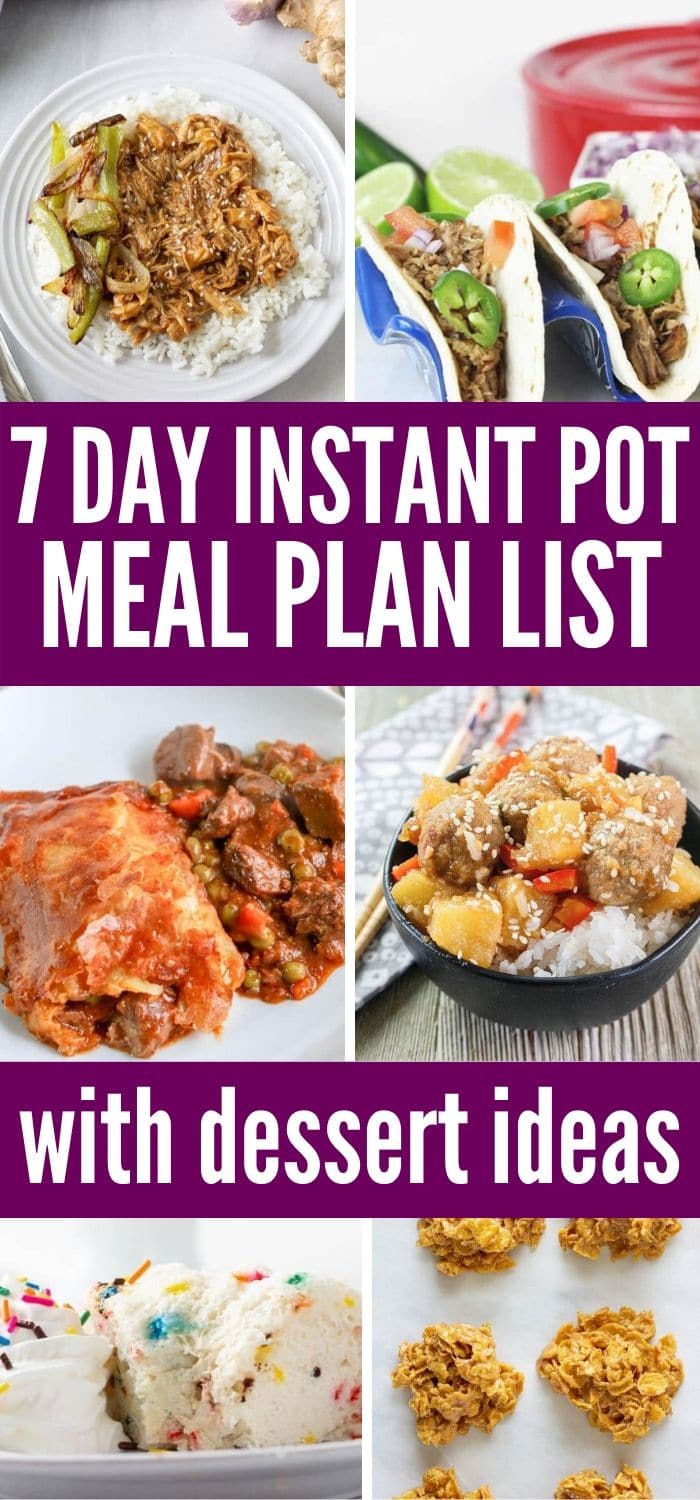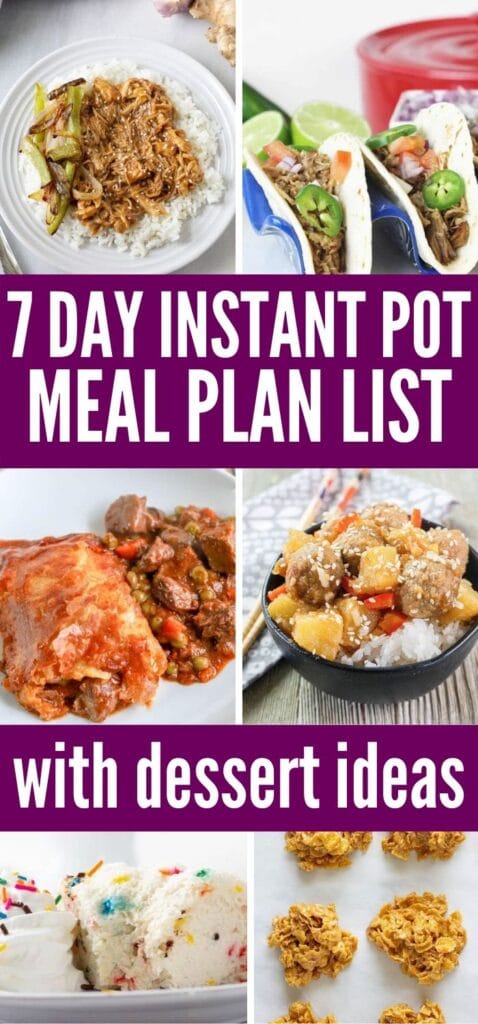 Are you a fan of Instant Pot Meal Plans?