Texas Roadhouse Rolls With homemade cinnamon butter are the ultimate bread recipe. A copycat Texas Roadhouse Rolls recipe that will curb your carb cravings.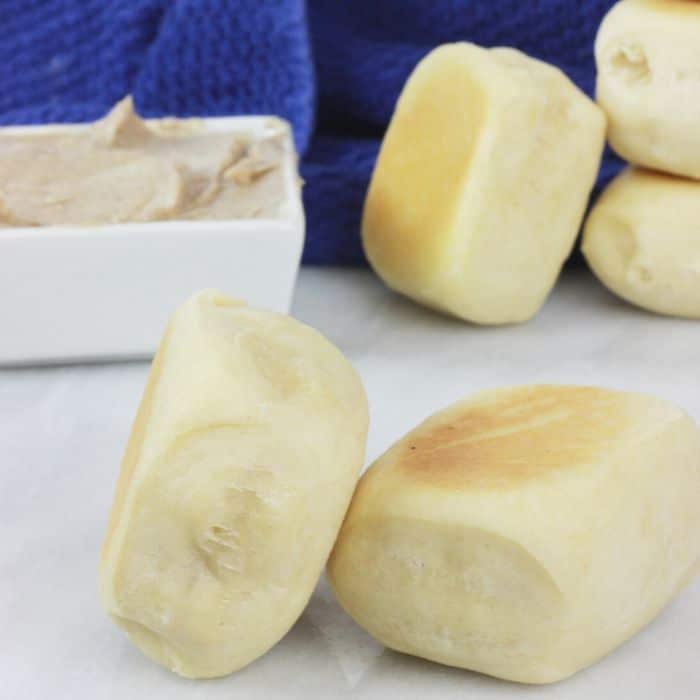 I love rolls, and this Roadhouse Rolls recipe really hit the spot. Tender, buttery, and slathered with their famous honey cinnamon butter.
Texas Roadhouse Rolls
I used my Instant Pot to proof my roll dough. If you have an Instant Pot with the yogurt setting give it a try.
If not no worries you can proof the dough in a greased bowl on the counter. It just takes about 30 minutes longer to do the traditional rising of the yeast rolls.
I also have the Texas Roadhouse Steaks Seasoning if you are interested as well!
Also, here is a recipe for the Texas Roadhouse Rattlesnake Bites! They are so good!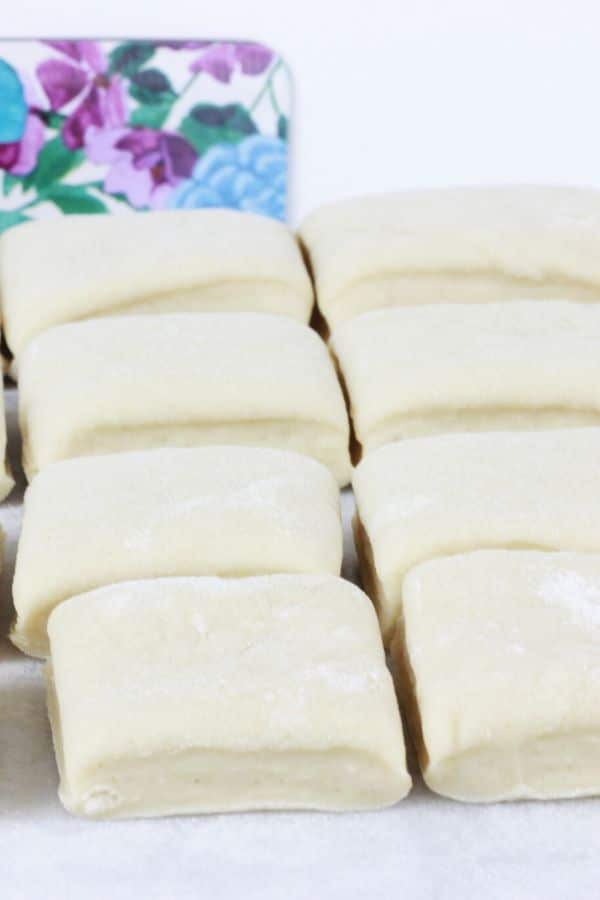 I am an Amazon Affiliate, so if you purchase through my link I can earn a commission on sales.
How To Make Texas Roadhouse Rolls
The whole recipe and measurements are in the printable recipe card below! But, for a quick rundown, you will start by working on your yeast mixture with the milk.
Once you have milk, water, butter, and a little sugar warm pour in the yeast and let sit. It needs to activate. It will bubble up.
Now grab your stand mixer with a dough hook and get to mixing. Once the dough is formed I place in the pressure cooker to rise. This takes 30 minutes which shaved off some time.
Punch down yeast roll dough and roll out on a floured surface. Cut, bake, butter, and devour.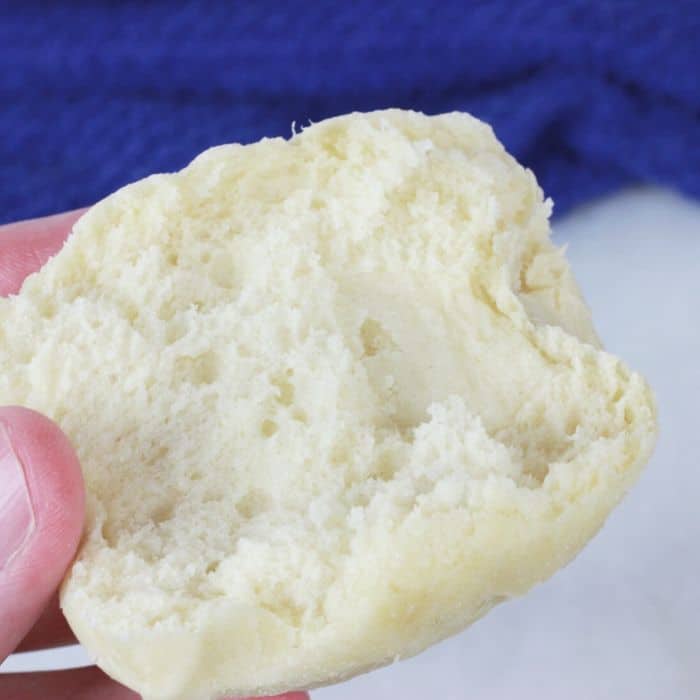 How To Make Dough Rise
When working with yeast, it needs a warm environment. You will find these two methods are great for getting your dough to rise double in size.
Counter Methods for Dough
Once your dough is mixed up, take your dough ball and place it in a greased bowl.
Cover with a towel and let it sit for an hour. I find a warmer place in the home to let the dough rest.
Instant Pot Method For Dough
I use this method all the time. Simply mix up your dough as directed. Then place your dough ball in the bottom of the pot in your Instant Pot.
Now cover with a glass lid, and turn yogurt setting on. Make sure it is on low yogurt and let rise 30 minutes.
What Is The Best Yeast To Use
I used active yeast, you will see that in the video if you watch it. You can also use instant yeast if you have that on hand.
The difference is active yeast you need to activate it so you mix with the milk, water, and a little sugar. Let it sit till it becomes foamy which takes about 5-10 minutes. Instant yeast you just mix right in like any other ingredient.
Looking for More Bread Recipes
Texas Roadhouse Butter
That would be plain cruel if I gave you this roll recipe without the famous cinnamon butter! Don't worry I have the cinnamon butter recipe in the recipe card below.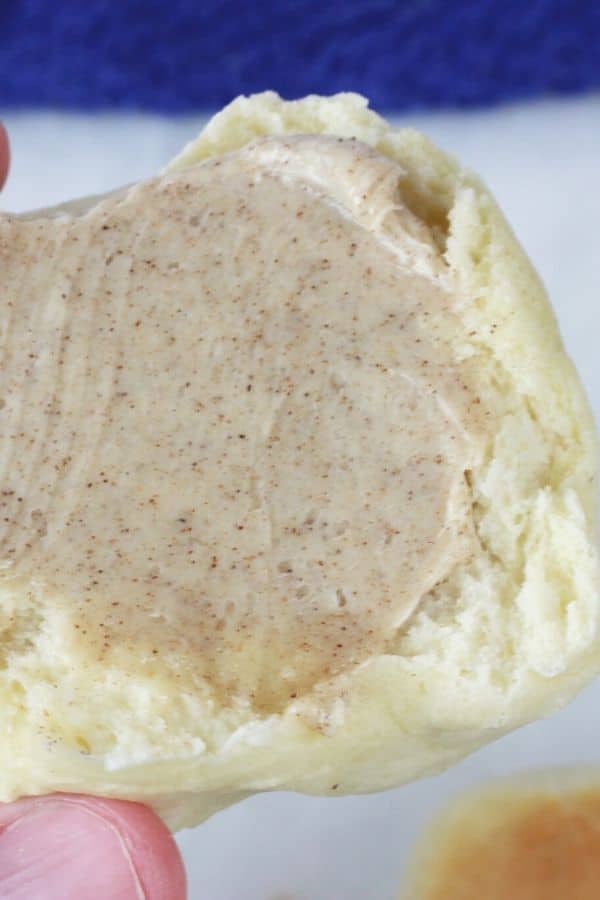 How to Make Cinnamon Butter
I used my stand mixer and whipped up softened butter with honey, cinnamon, and powdered sugar.
Crazy simple but yet so satisfying on every level. It's safe to say my son loved the butter more than the rolls I think! This butter is great on any Instant pot roll, biscuit, etc.
How to Store
These homemade yeast rolls will store for up to 5 days on the counter. They will dry out a bit so it is recommended to eat within the first few days.
If you don't plan to eat all the rolls toss them in a freezer bag or airtight container and store for up to 3 months in the freezer.
Then thaw on the counter or warm-up on microwave or oven.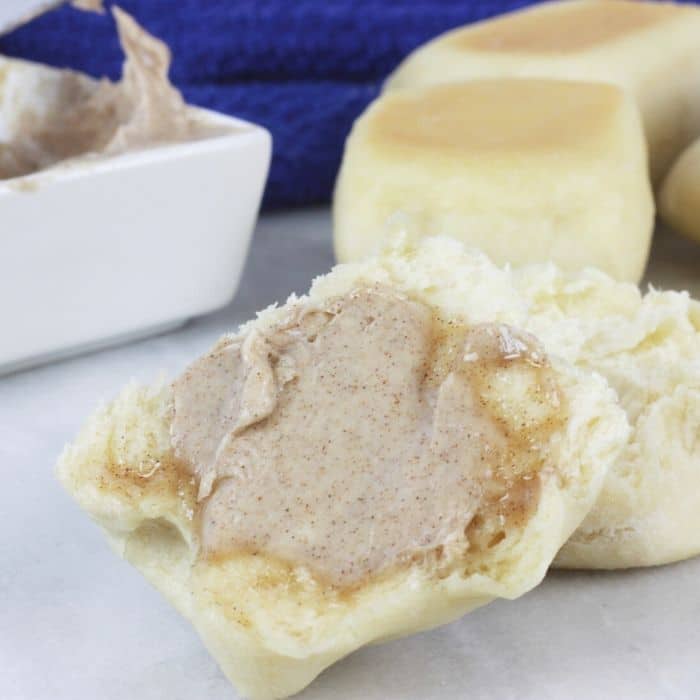 Can I Make These Roadhouse Rolls In Advance
Sure you can make these rolls in advance. What you will do is bake up your rolls exactly how you would in the recipe card.
Allow them to cool and then cover to store on the counter or toss them right into the freezer.
When I want to reheat them what I do is turn the oven on to 350 degrees, and wrap rolls in aluminum foil.
Place in oven and allow them to warm up. The aluminum foil will help them from drying out. Once done place on a platter or bread bowl and serve.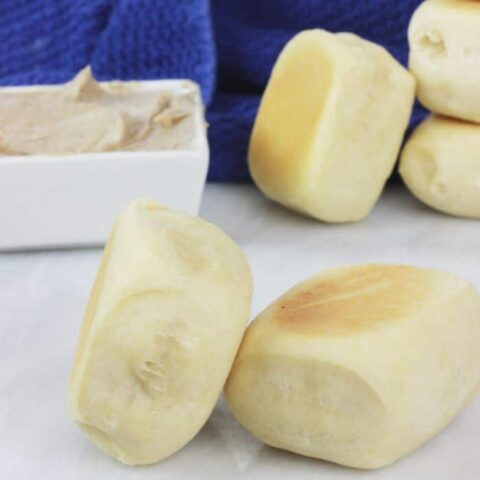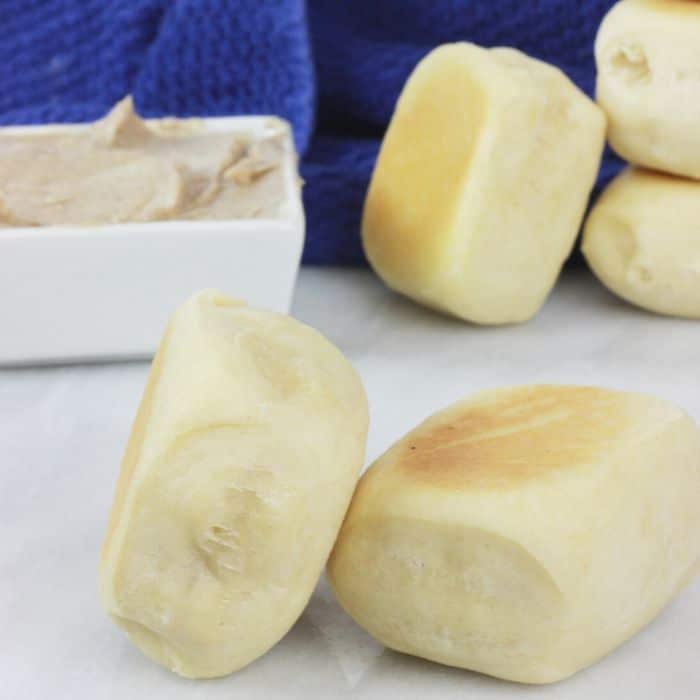 Texas Roadhouse Rolls
Additional Time:
45 minutes
Total Time:
1 hour
8 minutes
Texas Roadhouse Rolls are so easy to make and I share how to make the famous cinnamon butter to spread on your tender and fluffy rolls.
Ingredients
Roadhouse Rolls
2 1/4 teaspoons active dry yeast
1 cup milk
1/4 cup water
2 tablespoons unsalted butter
1/4 cup sugar + 1 teaspoon sugar
1/2 teaspoon salt
1 large egg
3 1/2 - 4 cups all purpose flour
1 tablespoon butter (for buttering rolls after cooked)
Cinnamon Butter
1 stick of unsalted butter, softened
1 teaspoon cinnamon
1 tablespoon honey
1 1/2 tablespoons powdered sugar
Instructions
The first thing you will want to do is take a microwave safe bowl. Add in your milk, water, and dice up your 2 tablespoons of butter and put in the mixture.
Put in the microwave for 20-30 second increments. You will want to heat the mixture to 100-105 degrees F. Use a thermometer to ensure you reach the right temperature.
Once your mixture is warm, you will add in 1 teaspoon of granulated sugar, and your yeast. Sit the yeast mixture on the container, as it needs to rest for 5-10 minutes. Your yeast will begin to bubble, this is a great way to know your yeast is activated.
Once the yeast bubbles up then pour into your KitchenAid Stand Mixer. Put the dough hook on. Add in your sugar, egg, salt, and then slowly add in your flour. You won't use all the flour possibly.
You want to make sure the dough forms a ball and is not sticky to the touch where it comes off on your hand. Add flour a little at a time so you don't add too much and make your rolls dense.
Once it is ready layout on a floured surface and knead for a few minutes. Then place the dough ball to rise.
You can rise in a greased bowl on the counter for an hour. Or place in your Instant Pot with a glass lid. Then turn the yogurt setting on low for 30 minutes.
Take your risen dough and punch it down and then roll out. Fold the dough in half and slice into lines. Then cut into squares for the rolls.
Cover and let rise for 15 more minutes.
Bake in a preheated oven at 350 degrees. Bake 8-13 minutes or until the rolls are done. Depending on thickness will depend on how long it takes to cook.
Then melt the 1 tablespoon of butter and then spread on the cooked rolls with a silicone brush.
Now you can add all the ingredients for your cinnamon butter in a bowl or stand mixer. Whip it up until creamed and fully mixed.
Now serve up warm Texas Roadhouse rolls with cinnamon butter for dinner or any other occasion you might be craving them.
Nutrition Information:
Yield:

24 rolls
Serving Size:

1
Amount Per Serving:
Calories:

335
Total Fat:

6g
Saturated Fat:

4g
Trans Fat:

0g
Unsaturated Fat:

2g
Cholesterol:

23mg
Sodium:

103mg
Carbohydrates:

60g
Fiber:

2g
Sugar:

4g
Protein:

8g