Soft Pretzels that are homeade and so easy to make. Learn how to make soft pretzels while proofing your dough in the Instant Pot. Give this easy soft pretzels recipe a try for a tasty pretzel recipe to enjoy.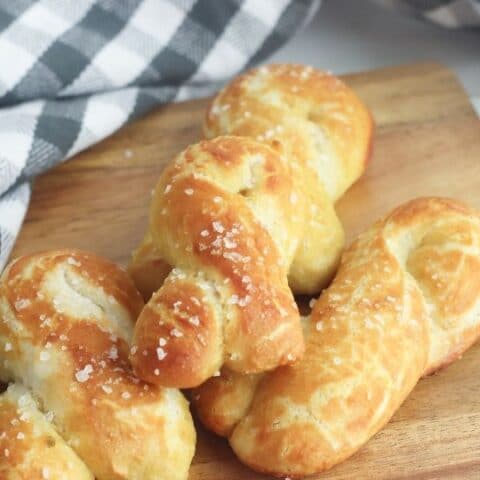 Soft Pretzel Recipe will be your new go-to homemade soft pretzels recipe. An easy pretzel that is so good. If you own an Instant Pot I will share how to proof the dough in the Instant Pot to speed up the rising of the dough.
These easy soft pretzels are great for dipping in warm cheese sauce, beer cheese, or eating plain.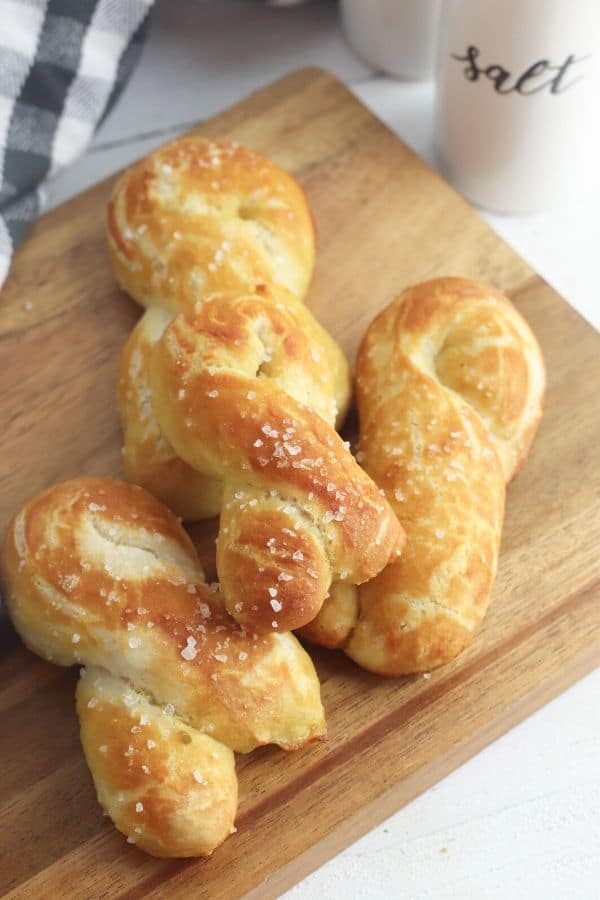 Bread is a guilty pleasure of mine, and when you say the words homemade soft pretzel twists I can't resist.
Also, if you are looking for more Instant Pot recipes to try, check out my pantry recipes!
Why You Will Enjoy This Soft Pretzels Recipe…
Easy Ingredients
Quick Prep if you proof dough in Instant Pot
Bakes to Soft and fluffy pretzels
Easy to shape into twists
Family-friendly recipe
easy pretzel recipe
Homemade pretzels don't have to be hard. I want to share a simple way on how to make pretzels that are just like the ones you love. Add on a little salt, pair with cheese dip, and devour!
Ingredients You Will Need
Active Dry Yeast
Water
Sugar
Flour
Salt
Baking Soda
Butter
Coarse Salt
How to Make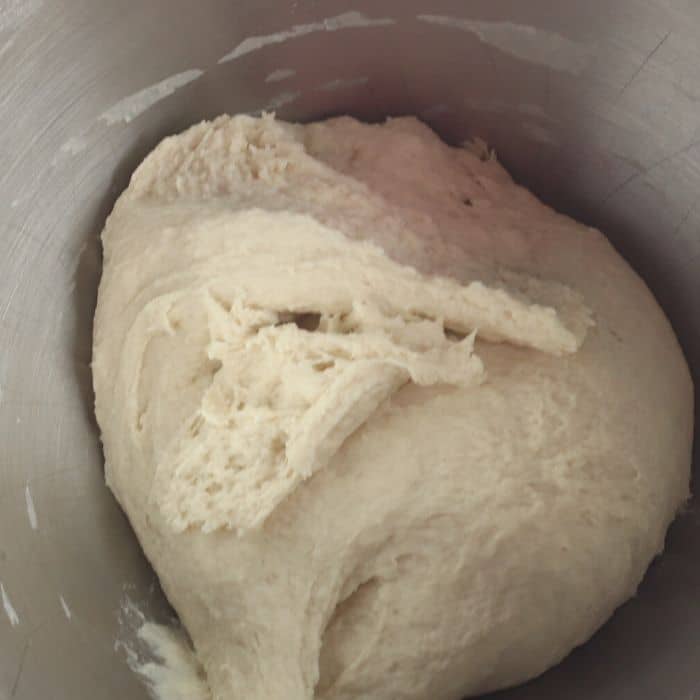 Step 1: The first thing you are going to want to do is activate your yeast. Add your warm water to a bowl, add your yeast, and sugar. Let it sit for 5-10 minutes or until the yeast begins to foam up.
This means your yeast is activated. Then you can move on to the rest of the pretzel dough recipe.
Step 2: Now work on mixing in the rest of your ingredients mixing it up until all the ingredients form a dough.
Step 3: Grease your Instant Pot liner or a bowl and place the dough in the bowl. Let it rise on the counter for 1-2 hours or until it doubles.
Or in the Instant Pot on the yogurt setting, for 30 minutes. Put a plate on the lid area to allow the dough to warm up.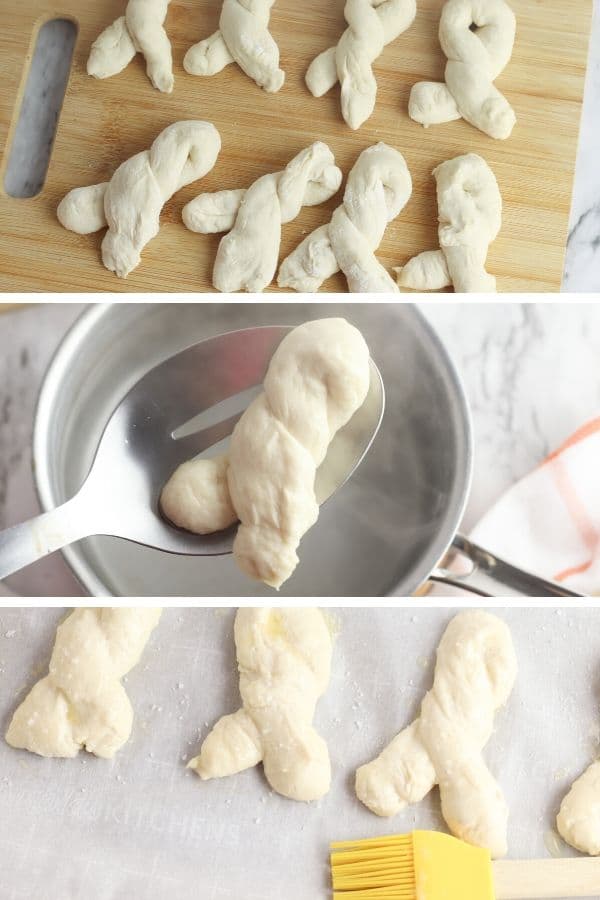 Step 4: Now you will shape your dough. Roll out into lines, and twist them up. Drop in the hot water, as directed.
Place on the baking tray, brush with butter, and salt and bake in the oven until golden brown.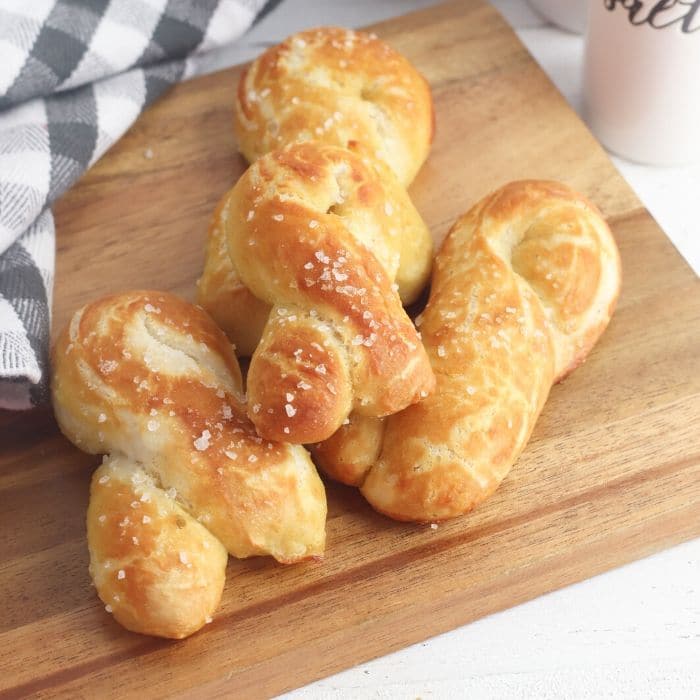 Ways To Serve Up Homemade Pretzels
Add cinnamon and sugar for a sweet pretzel
Dip in honey butter
Sprinkle on Pretzel Salt
Dip in Cheese Sauce
Any other favorite pretzel dipper
Storage
Soft pretzels can be stored at room temperature in an airtight container or sealable bag for 2-3 days. They will dry out kind of fast. So you can warm them in the microwave to help soften and give that fresh out of the oven texture.
You can freeze your pretzels as well. Just place in an airtight freezer container, and freeze for 1-2 months. Then warm up in the microwave or even in the oven wrapped up in aluminum foil.
I love making soft pretzels and the freezing a bunch to have on hand to just reheat and eat.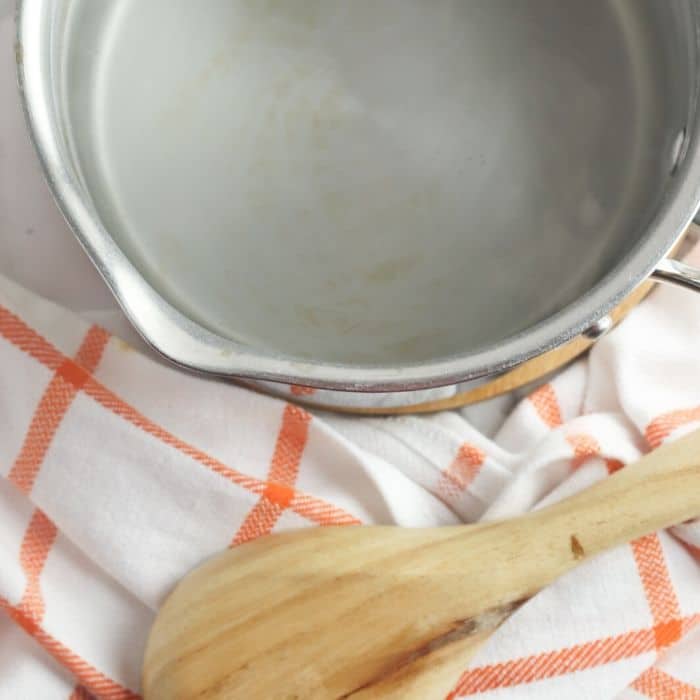 Recipe FAQs
Here are some helpful tips and common questions on making this homemade pretzel recipe. A soft baked pretzels that is so easy to make.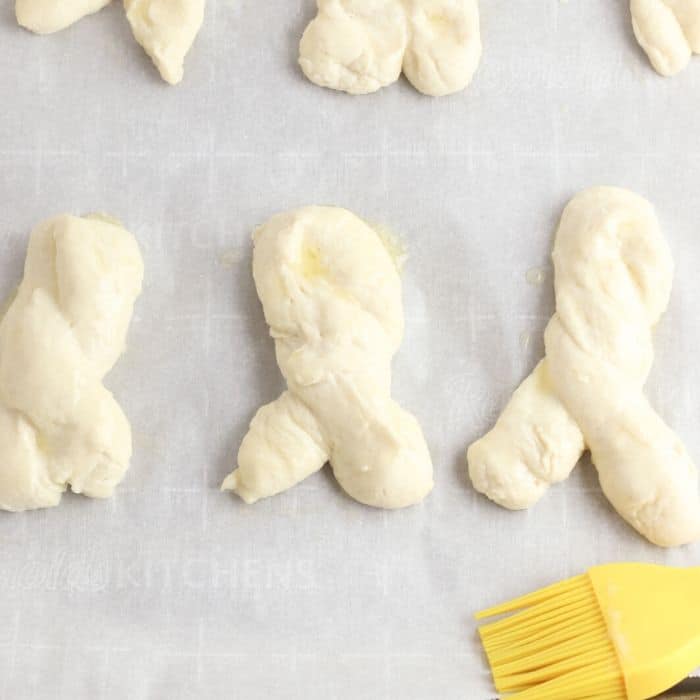 How To Get Golden Brown Pretzels
The key is after your dough is formed and on the baking sheet, spread the melted butter all over the pretzels. I use a silicone brush to dip and brush all over.
You then get that ultimate golden brown look you know and love when it comes to pretzels.
More Bread Recipes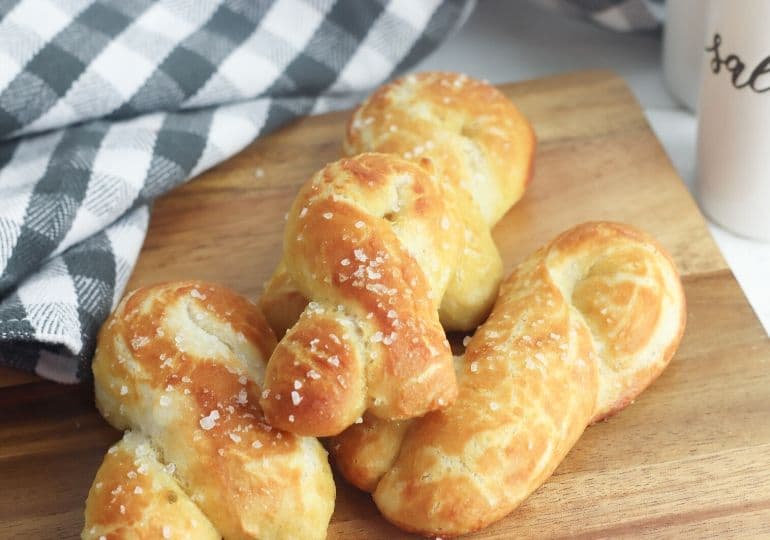 Soft Pretzels
Servings 24 Pretzels
Soft Pretzels that are homeade and so easy to make. Learn how to make soft pretzels while proofing your dough in the Instant Pot. Give this easy soft pretzels recipe a try for a tasty pretzel recipe to enjoy.
Ingredients
1 package yeast active dry yeast
1 cup warm water
2 ½ cups all purpose flour
1 teaspoon sugar
1 teaspoon salt
4 cups water
2 tablespoons baking soda
3 tablespoons butter melted
1 tablespoon coarse salt
Instructions
Start by adding your yeast in a bowl with warm water that is 105 degrees. Add in your sugar as well. Let the yeast sit for 5 minutes to wait for it to bubble up.

Once the yeast is activated (bubbles up) you will add in your flour and salt. You can hand stir or use a stand mixer with the hook attachment. You will want to knead the dough for 3-5 minutes on the stand mixer setting of medium.

Now you can move your pretzel dough to a greased bowl and cover to rise for one hour. Or turn your Instant Pot to low on the yogurt setting and place your dough inside. Cover with a glass lid for 30 minutes.

Once your dough has risen from whatever method you chose, you will turn down the dough and roll out on a floured surface.

Cut your dough into long logs, and make even strips.

You want to roll your dough into thin strips and then twist the strips to make a knot and set aside. Repeat till all your knots are done.

Now turn the oven on to 400 degrees to preheat the oven.

Now you will want to bring a pot of water to a boil, and add in the baking soda. You will heat until baking soda is dissolved. Then remove from the heat.

Now you will dip each of your pretzels in the hot water (in and out), and then transfer to a paper towel-lined plate.

Move all your dipped pretzels to a baking sheet that has parchment paper. Now spread some melted butter on each of the pretzels. Then top with the coarse salt.

Bake in your preheated oven for 15-20 minutes or until your pretzels are golden brown.
Notes
Make sure to allow time for your yeast to activate. If your yeast is not activated, it won't allow your bread dough to rise. Coarse salt is going to give you that classic salt texture you want on the pretzels.
Nutrition
Serving: 1gCalories: 61kcalCarbohydrates: 10gProtein: 1gFat: 2gSaturated Fat: 1gPolyunsaturated Fat: 1gCholesterol: 4mgSodium: 681mg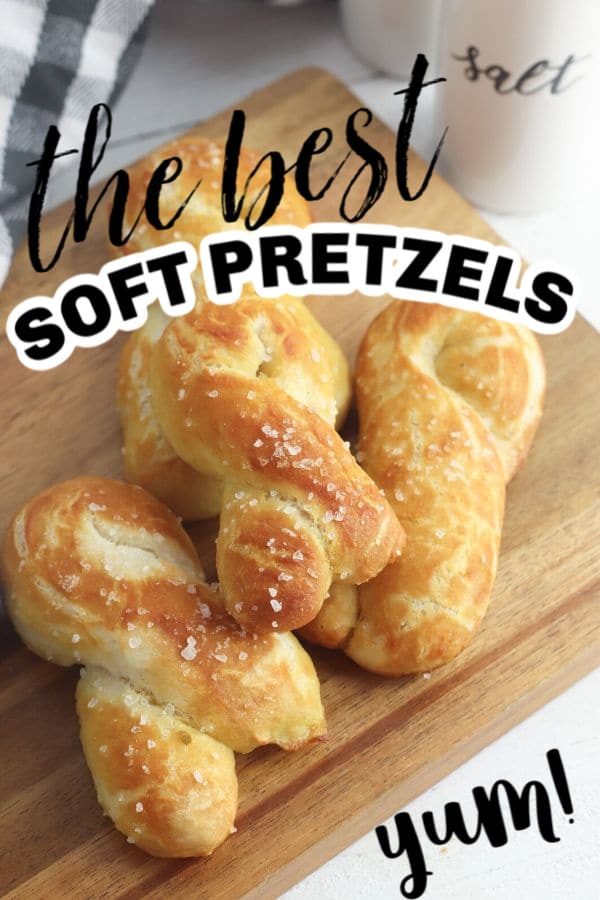 Reader Interactions