Whip up a batch of this spicy Chex Mix for a tasty snack mix. Chex cereal, Cheerios, pretzels, peanuts and more all in one party snack mix that is quick and easy to whip up.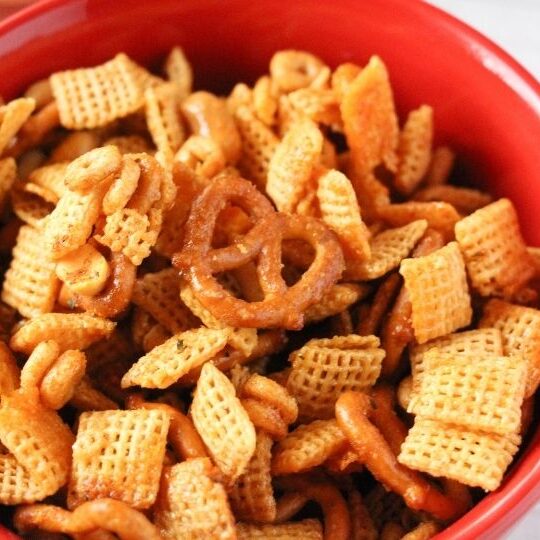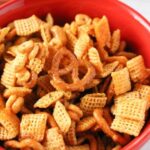 Spicy Chex Mix that offers. You will love this Buffalo Chex mix recipe that is made in the oven. Easy, quick, and the perfect snack mix recipe.
This Buffalo party mix uses Buffalo sauce so it truly gives you that bold and spicy Chex! Or whip up this air fryer Chex mix which is a more classic flavor combination.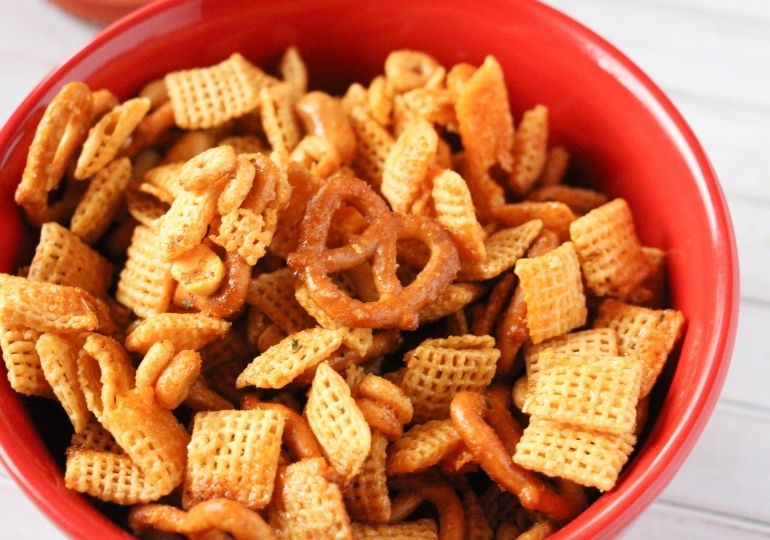 I serve up this hot Chex mix for every event. Take to a summer cookout, tailgating, party food, or even gift to a loved one.
This spicy Chex mix is…
Made with 7 ingredients
Great for parties
Easy to make
Bake Chex mix in the oven
Delicious
Snackable
For sweet options try my classic Puppy chow and cookie butter puppy chow! Or for a sweet citrus twist, try my lemon puppy chow. Or my candy corn puppy chow!
Ingredients Needed
Chex Cereal
Cheerios
Peanuts
Pretzels
Butter
Buffalo Sauce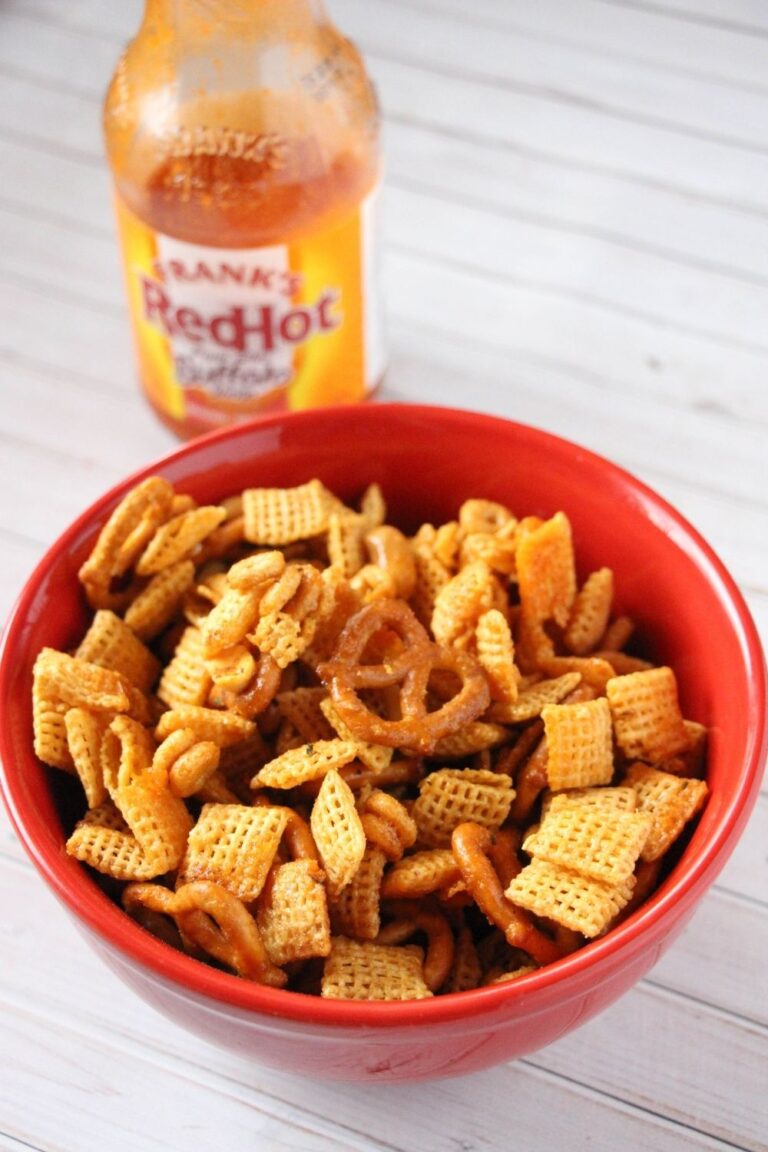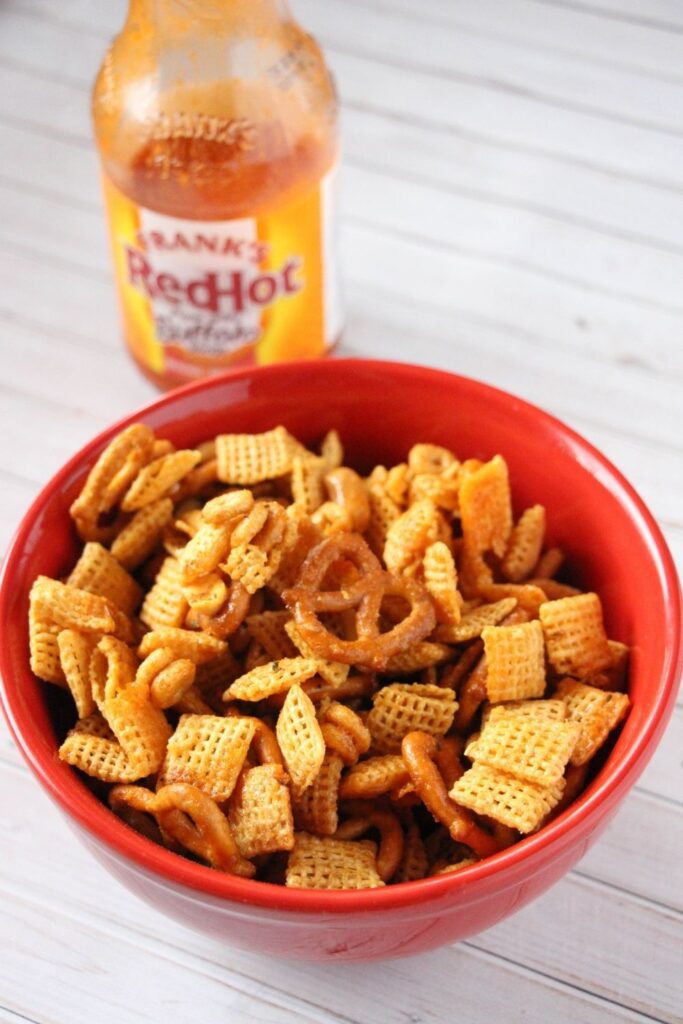 How to Make
Step 1: Preheat the oven and line. Place aluminum foil on a baking sheet then set aside.
Step 2: Put your Chex, peanuts, pretzels, and Cheerios in a bowl.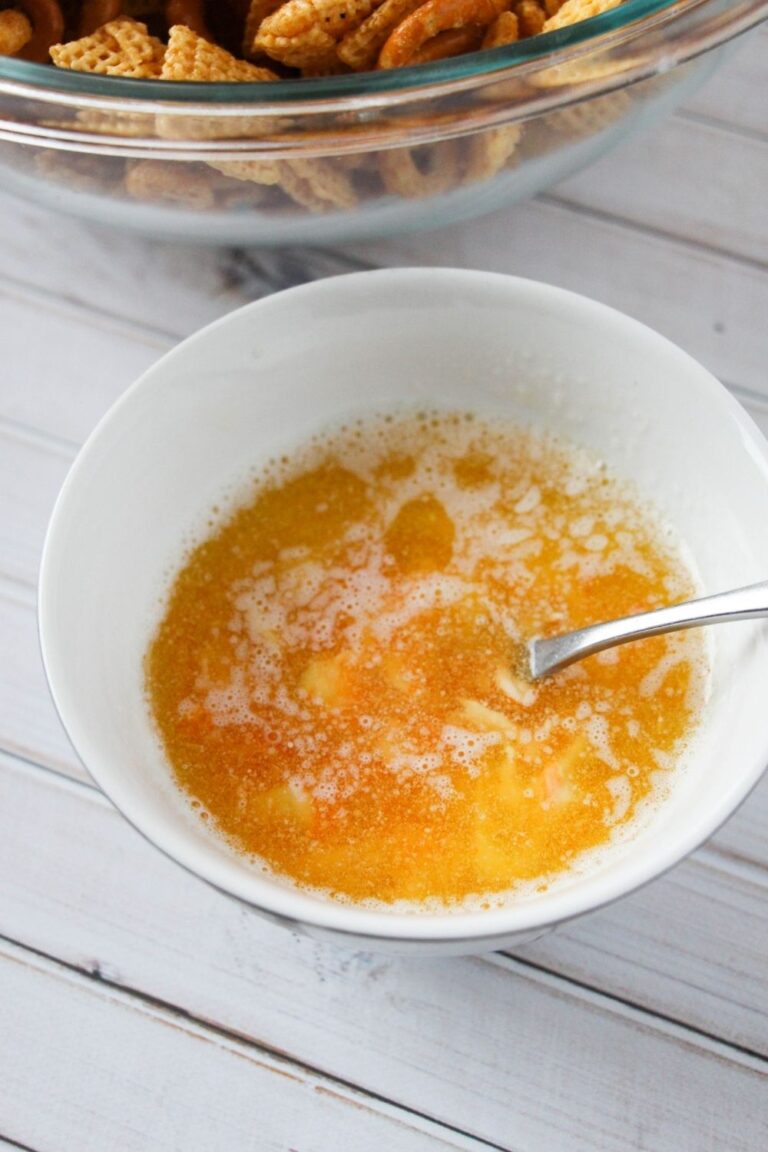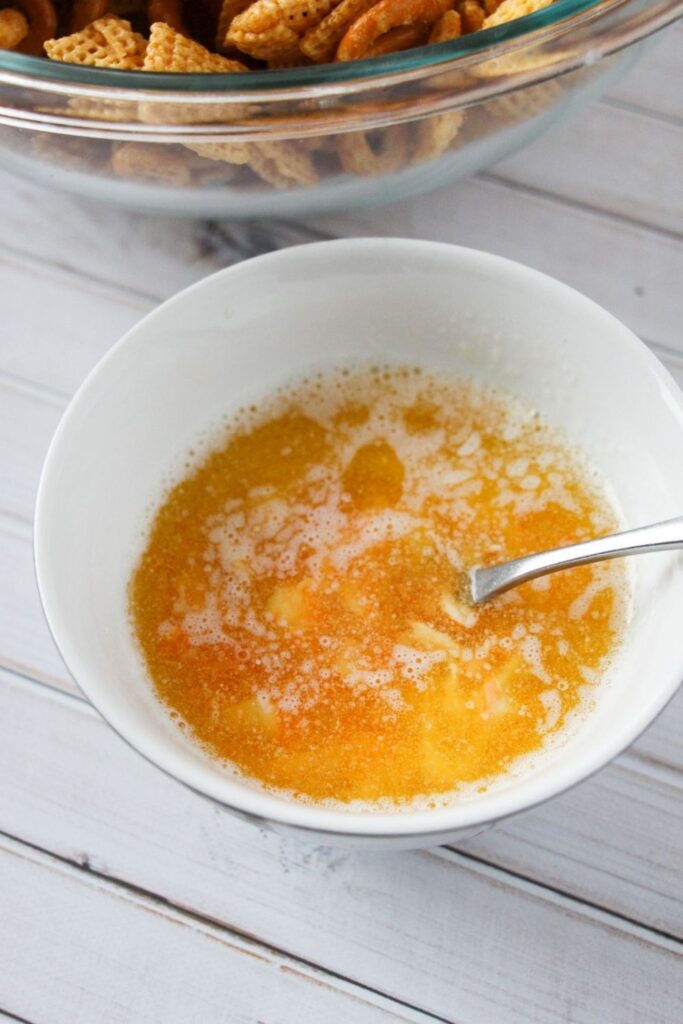 Step 3: Melt your butter in the microwave then stir in the Buffalo sauce and mix well. I used a spatula to mix it up.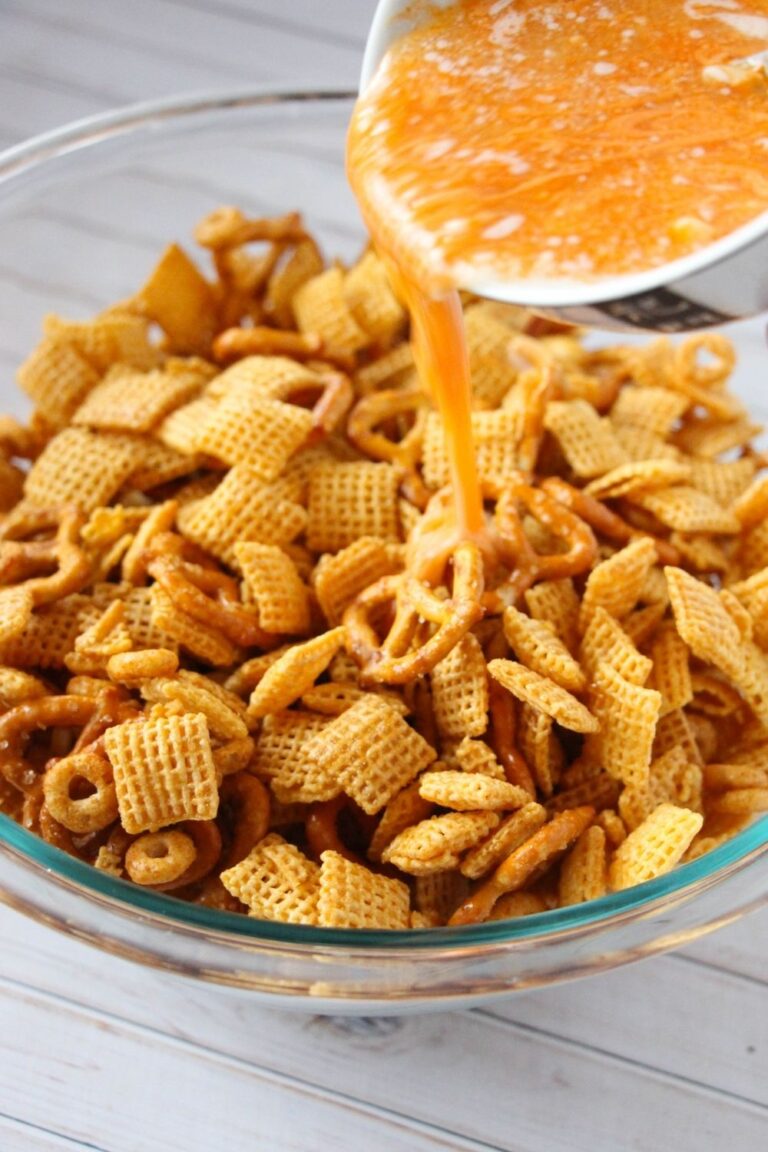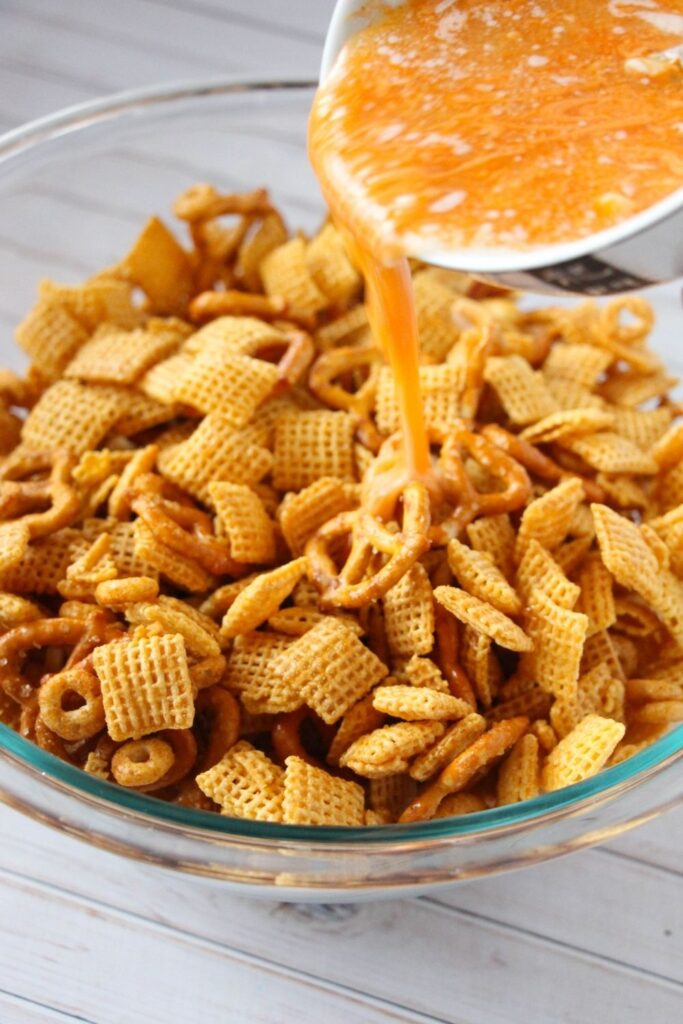 Step 4: Once well mixed, you can pour the mixture over the Chex mix and stir well. Make sure all pieces are coated.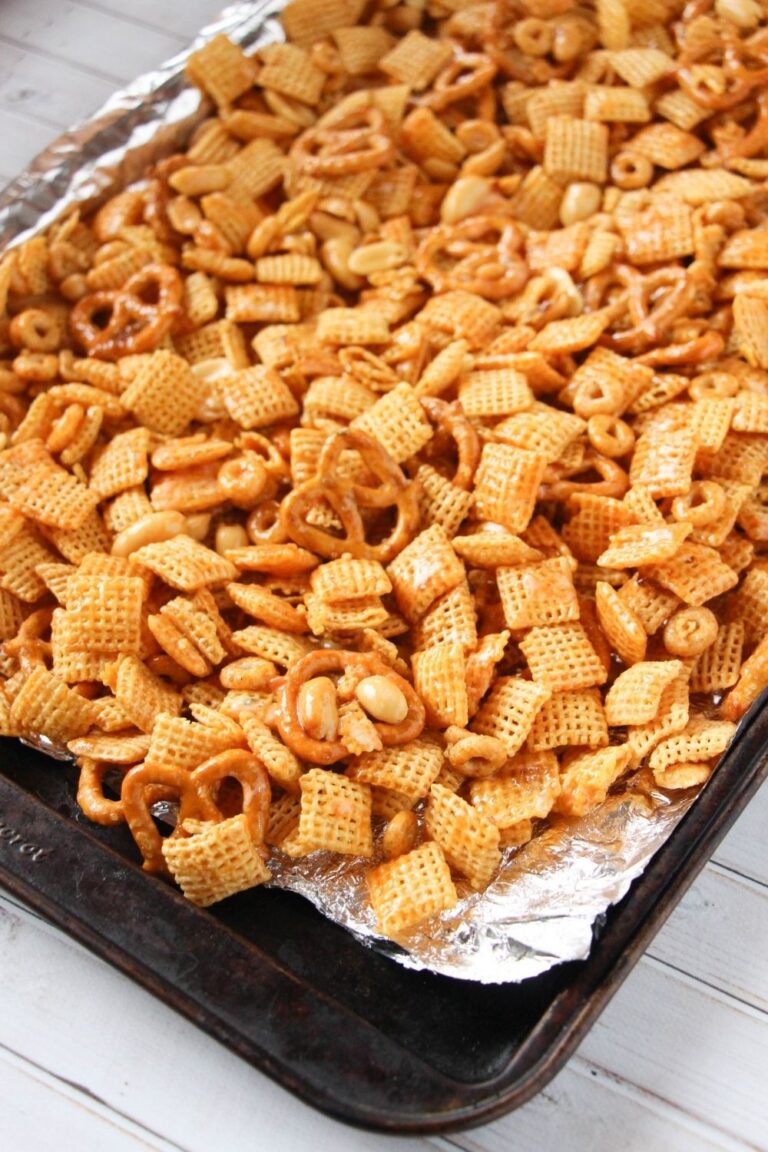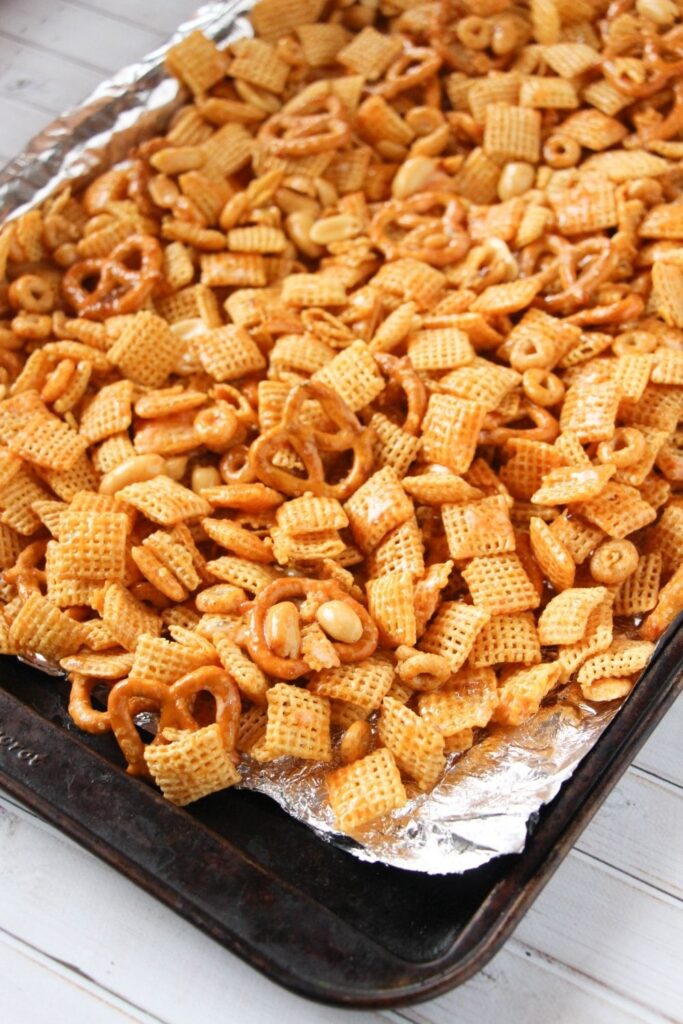 Step 5: Pour the Chex party mix on the cookie sheet and spread out. Then sprinkle with your Creole seasoning.
Step 6: Bake as directed in the printable card below. Once done remove and allow to cool on cookie sheet.
Storage
Not sure how long homemade Chex mix lasts? Don't worry, I got you. So what you will want to do is allow your Party Chex mix to fully cool.
Transfer to a sealable bag or airtight container. Then store for up to 4 weeks at room temperature. The biggest thing is to watch for it to go stale.
Now with that, your mixture needs to be cooked till it is dry. If it stays a bit wet, it will cause your mix to spoil.
Can you freeze Chex mix? This mix is awesome in terms of freezing! You can freeze for 4-6 months. Just place in a freezer bag, or freezer approved container.
Expert Tips and Variations
You can use corn, rice, wheat or even a mix of Chex cereal for this recipe.
Feel free to use less or more Frank's Red Hot sauce to control how spicy you want this snack mix.
Add your favorite Cajun seasoning if you don't want creole.
Just make sure you bake until the snack mix is fry to the touch. But don't let it brown or it can affect the flavor.
Add different items to your Chex if you want to customize it.
This is different than a classic Chex mix seasoning you would buy. It's so fun and tasty.
You can control the heat factor on this hot and spicy Chex mix! Add less hot sauce or less Creole to tame the flavor down.
Recipe FAQs
Here are some common questions for how to make Chex mix or this spicy snack mix!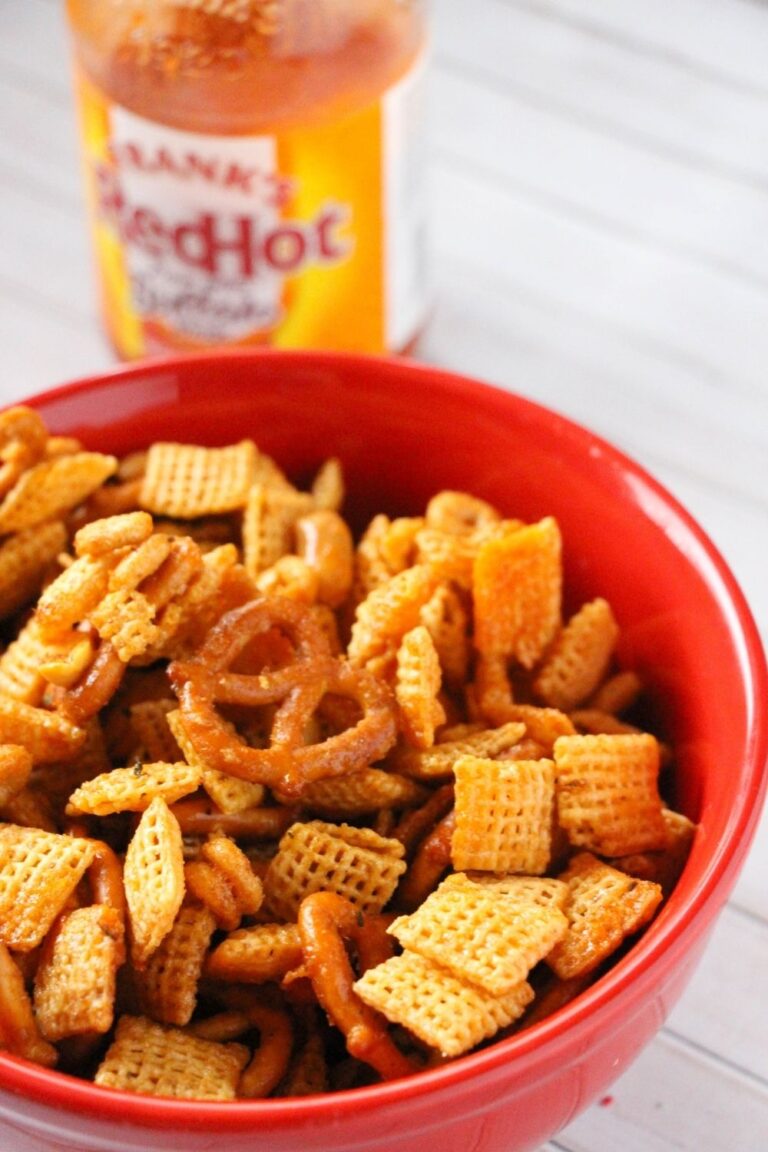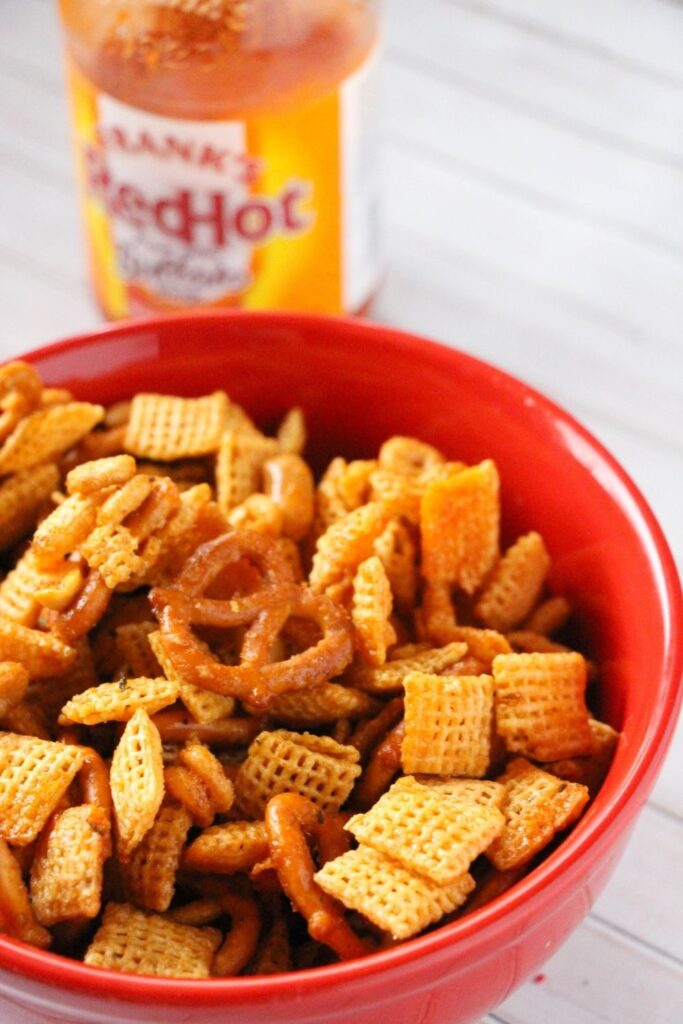 Want More Tasty Recipes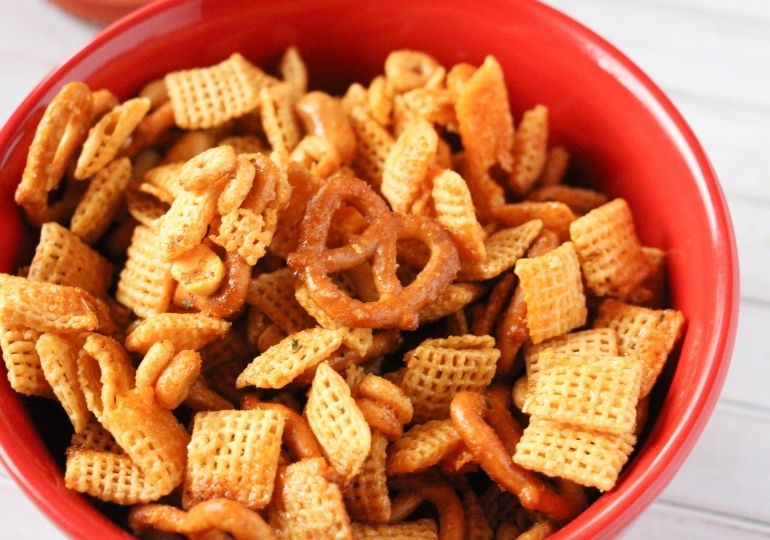 Spicy Chex Mix (Snack Mix)
Servings 13 cups
Whip up a batch of this spicy Chex Mix for a tasty snack mix. Chex cereal, Cheerios, pretzels, peanuts and more all in one party snack mix that is quick and easy to whip up.
Ingredients
9 cups chex mix
2 cups pretzels
1 cup Honey Nut Cheerios
1 cup peanuts
1/2 cup butter melted
1/2 cup buffalo-style hot sauce
3-5 teaspoons Creole to taste
Instructions
Preheat your oven to 350 degrees. Then line a baking sheet with aluminum foil and then set aside.

In a bowl, you are going to add your Chex cereal, pretzels, peanuts, and Cheerios. Toss to mix up the snack mix.

In a microwave safe bowl you will add butter and melt in the microwave. Then you will pour in the buffalo sauce. Stir well until the butter mixture is mixed.

Pour the buffalo sauce mixture in the bowl with the Chex, and stir until full coated.

Pour the Chex cereal mix on the baking sheet evenly. Then sprinkle the mix with the Creole seasoning all over the top of the mixture.

Bake the Chex party mix for 10-15 minutes or until the Chex is dry to the touch.

Once done, allow the party mix to cool and then store in an airtight container or sealable bag.
Notes
You can use any flavor of Chex cereal. I prefer to use rice or corn Chex, but feel free to use what you want. Or do a mix. You can do less buffalo sauce and Creole if you don't want the mixture as spicy. The Chex mix has to be dried once baked, otherwise it will soften and go bad fast. Just pull it from the oven before it browns. You can add other ingredients into this party mix if you want.
Nutrition
Serving: 1gCalories: 179kcalCarbohydrates: 21gProtein: 5gFat: 9gSaturated Fat: 3gPolyunsaturated Fat: 5gCholesterol: 13mgSodium: 294mgFiber: 1gSugar: 2g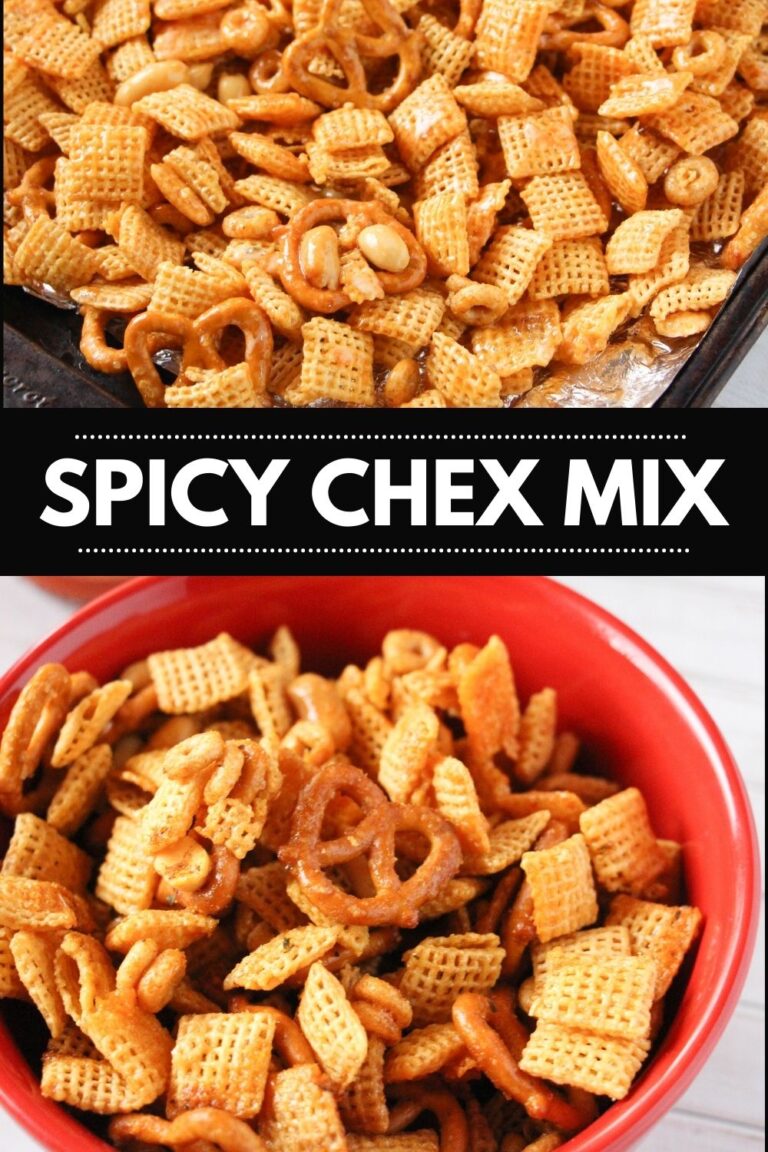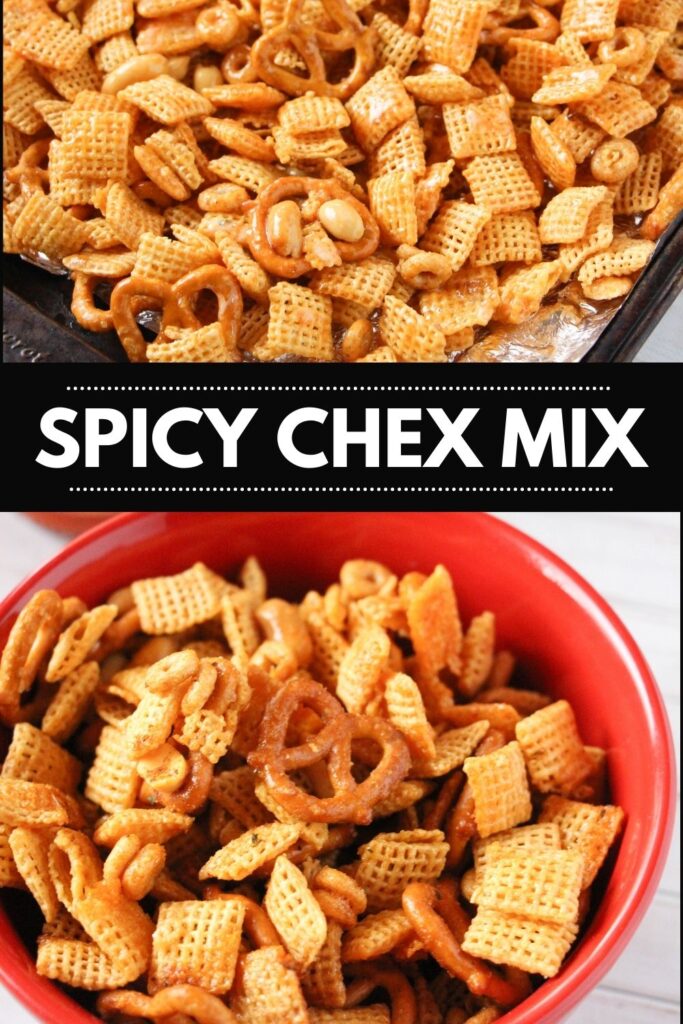 Reader Interactions