Jello Roll Ups are a fun and easy finger food snack for kids and adults. Jello pinwheels are a jello with marshmallows, that is rolled up, waiting for you to enjoy.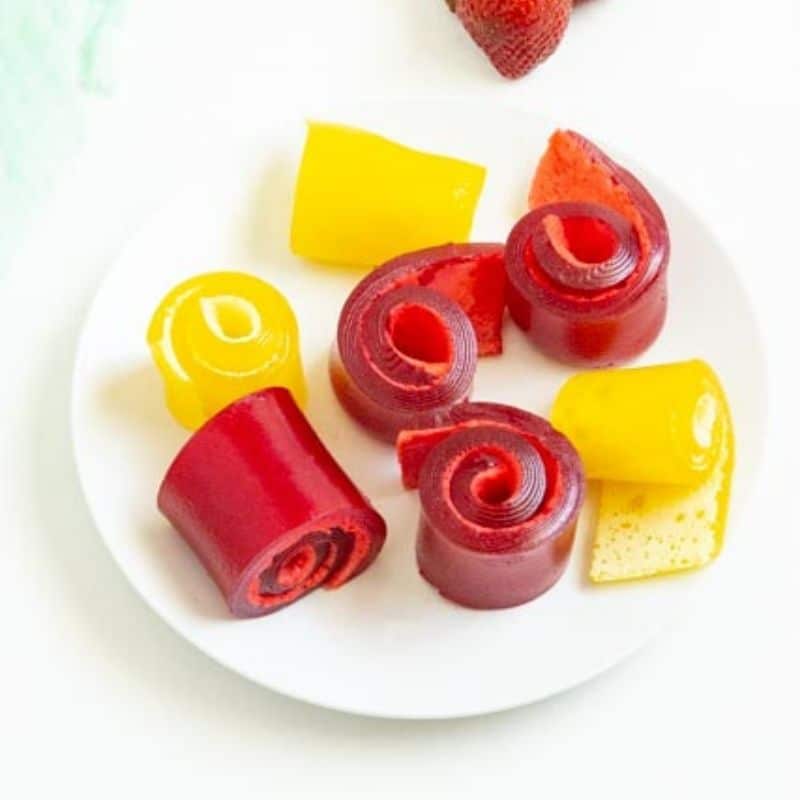 This is a delicious jello for kids recipe to pack in their school lunches, after school snack or treat. A homemade fruit roll up with jello!
This jello roll up recipe is so simple, you literally need 3 ingredients to make these roll ups. My son went nuts for this DIY jello snack. And he had a blast helping.
I also make the jello in microwave, for a super fast and quick recipe. The hardest part is waiting for the jello to set up.
Why you will love these Jello Roll Ups…
Super easy to make
3 ingredients
No mess snacking
Like a Jello Jiggler with a Twist
Can use any flavor of Jello
Delicious
Ingredients Needed
Feel free to use any flavor or flavors of Jello!
How to Make
Step 1: Start by heating up your water in a microwave safe container.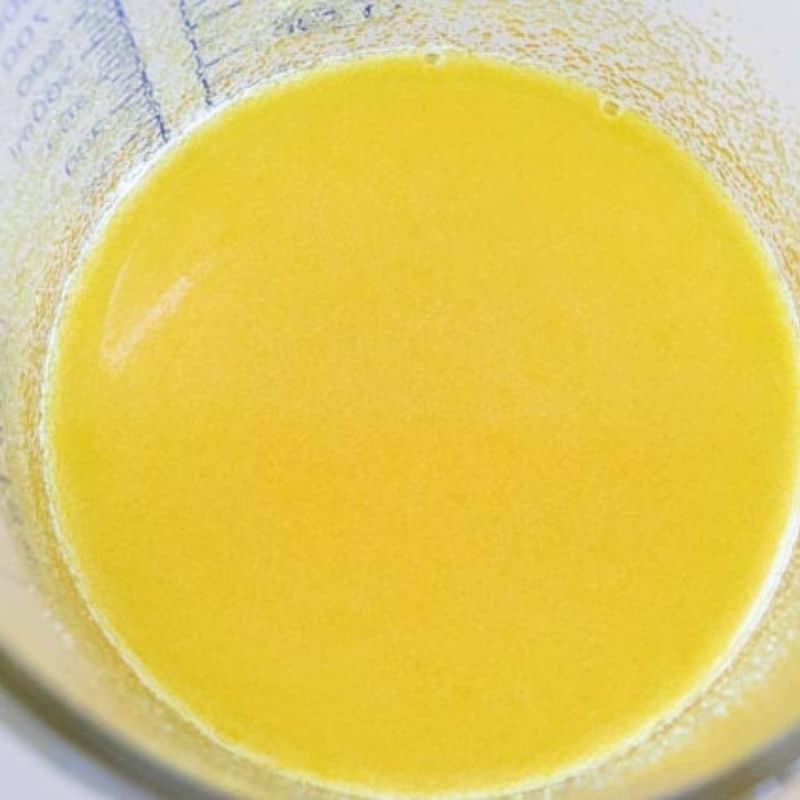 Step 2: Once the water is hot, pour the packet of Jello into the water. Stir until the Jello mixture is dissolved.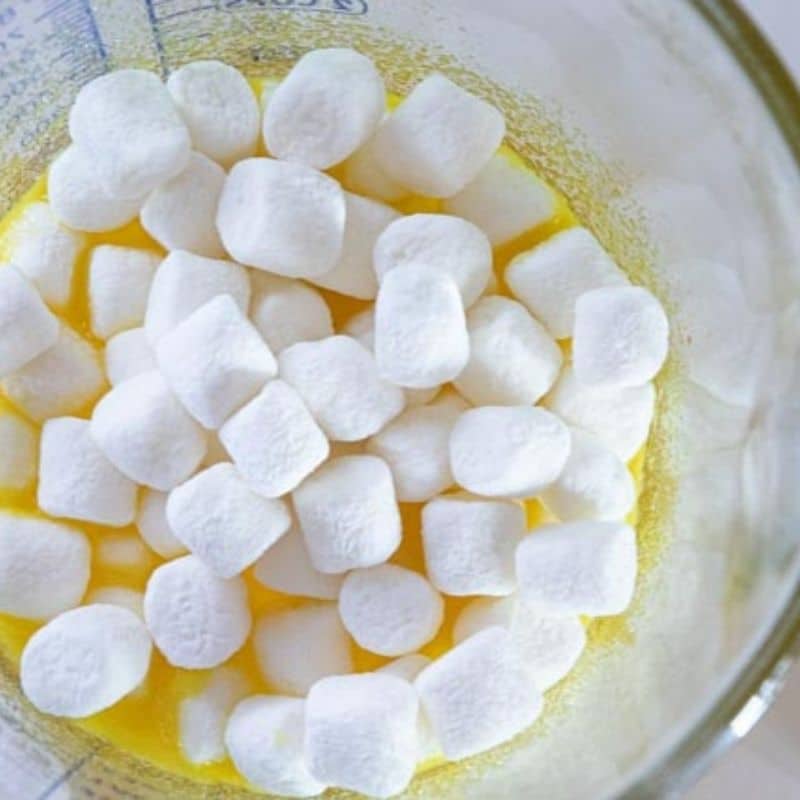 Step 3: Next you will add in your marshmallow, and then heat again to melt up the marshmallows. Stir until fully melted.
Step 4: Pour into a greased pan, pour the mixture in. Cover and place in the fridge and let it set up.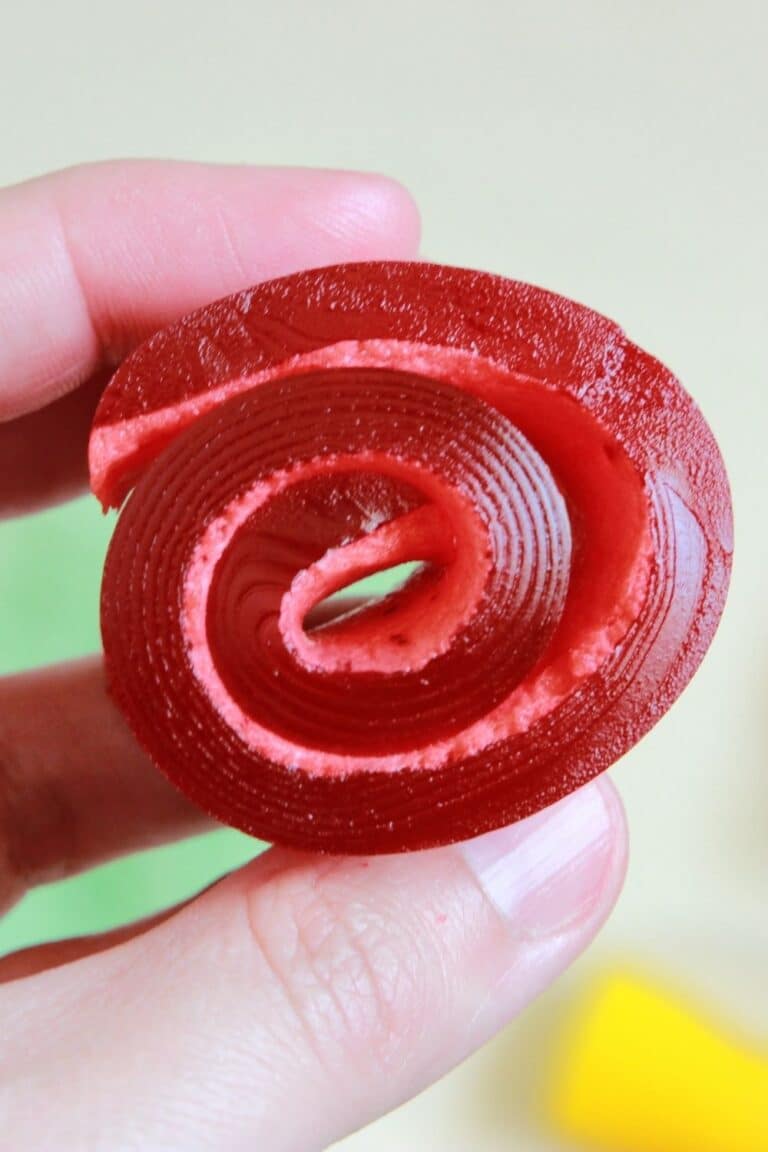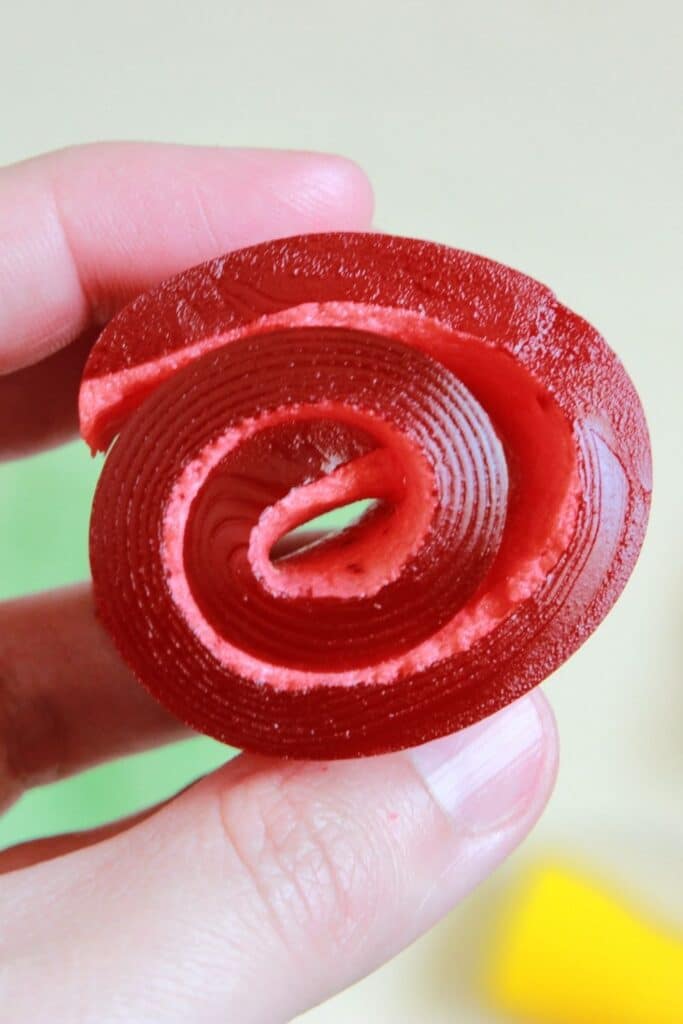 Step 5: Once the Jello is set, slice, and roll up, to make Jello roll ups.
Storage
These roll ups made with JELLO need to be stored in the refrigerator. I kept them in a glass container for 4-5 days.
This is a great dessert for after school, after dinner snack, or pack in your child's school lunch.
Expert Tips
Make sure to stir the mixture until the Jello is dissolved before you add in the marshmallows.
1 cup to 1 1/2 cups can be used in mini marshmallows. It depends on how much you want with your Jello.
Heat up the marshmallows in intervals stirring until the marshmallows are fully melted.
Slice your jello rolls as big or as small as you would like. Then roll up. They will unravel a bit, but you can put a toothpick in to hold them in place.
Recipe FAQs
Want More Jello Recipes
Here are a few more things to make with jello you might want to try out!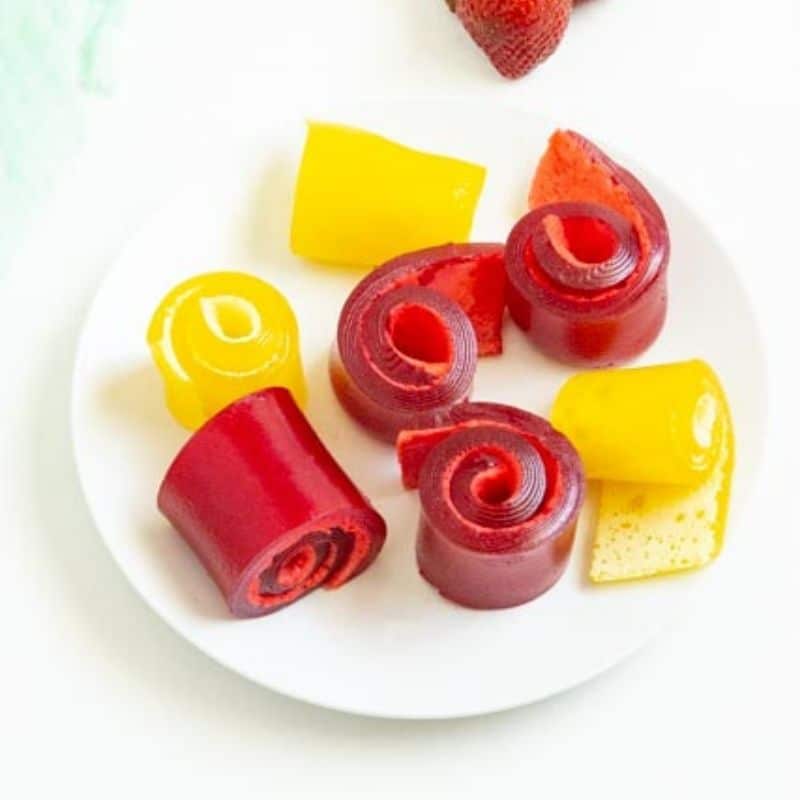 Jello Roll Ups with Marshmallow
Servings 4 -5 roll ups
These Jello Roll-Ups are a simple and delicious dessert. Serve up these Jello pinwheels for a snack after dinner. This Jello dessert is so easy to make and your kids and family will love this recipe.
Ingredients
1 box of Jello 3 ounces
1/2 cup water + 3 tablespoons
1 cup mini marshmallows
Instructions
Heat up your 1/2 cup water for 1-2 minutes in the microwave.

Add in your Jello packet and stir well. Once dissolved, add in 3 tablespoons cold water.

Stir again, and then add in the mini marshmallows, and heat in the microwave for 20-30 second intervals. Stir until the marshmallows are fully melted.

When melted pour into a greased 8×8 pan, and cover and refrigerate for 1 hour or until the jello is set.

For the jello roll ups, you will slice into strips, then roll the set up jello.
Notes
I made 2 boxes, but you can make as many boxes as you would like. Any flavor of Jello will work in this recipe. You can add up to 1 1/2 cups mini marshmallows to the box of Jello. It will just be a thicker layer of marshmallow. Make sure to stir until the Jello is dissolved, before adding in the marshmallows.
Nutrition
Serving: 1gCalories: 49kcalCarbohydrates: 12gProtein: 1gSodium: 29mgSugar: 9g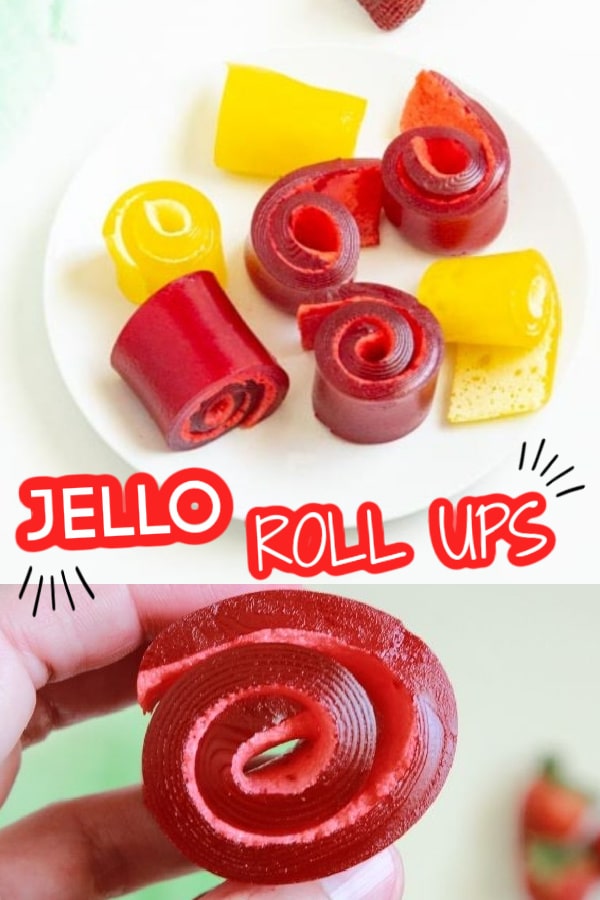 Reader Interactions