Soft fluffy glazed donuts that are made from scratch. Give this homemade yeast donut recipe a try, with a homemade donut glaze to top your delicious donuts!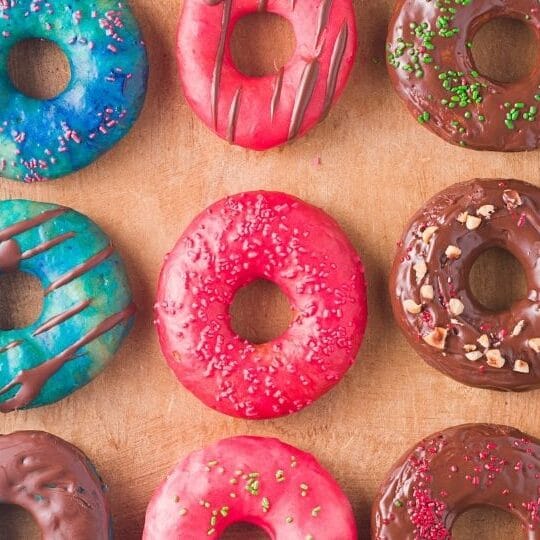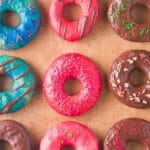 Glazed donuts are a weakness of mine, and this homemade glazed donut recipe is my tried and true recipe. Melt in your mouth soft pillowy homemade donuts to serve up!
This is a classic donuts recipe that is a yeast donut that is then frosted to your liking. Move over Krispy Kreme donuts, and Dunkin glazed donuts, there is a new donut in town!
While these glazed doughnuts are delicious, try not to eat them all right away. That is the true tricky part for me.
I also share a donut glaze recipe you can use as well, to get you set up for the best frosted donuts.
Why Make These Glazed Donuts…
Homemade from scratch donuts
Made with yeast
Light and fluffy donuts
Frost how you would like or serve bare
Freezer friendly
More Breakfast Recipes: Breakfast Quinoa, Homemade Granola, Maple Cinnamon Rolls, Instant Oatmeal Packets.
Glazed Donut Ingredients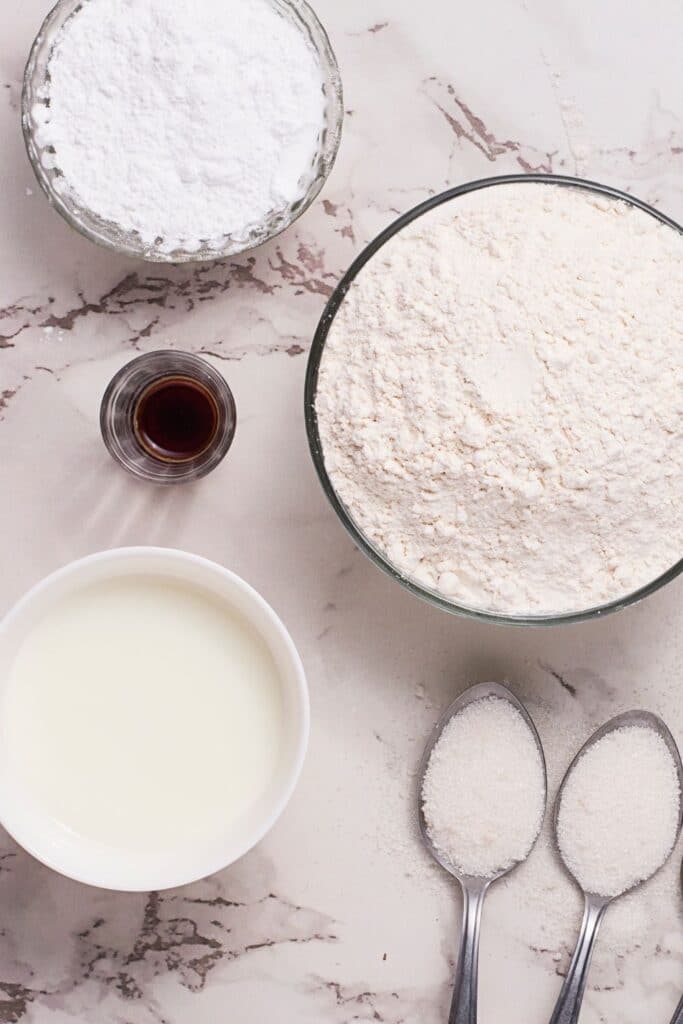 Instant Dry Yeast
Water
Granulated and Powdered Sugar
Evaporated Milk
Shortening
Eggs
Vanilla
All purpose flour
Salt
Oil
Butter
Food Coloring (optional)
Sprinkles (optional)
How to Make
Step 1: First, in a stand mixer you will want to pour your yeast, water, sugar, evaporated milk, salt, shortening, eggs, and vanilla in the mixer.
Step 2: Second, then add in around 1 1/2-2 cups flour and turn the mixer on using the dough hook on medium-low speed. You want to then slowly add in the remaining flour.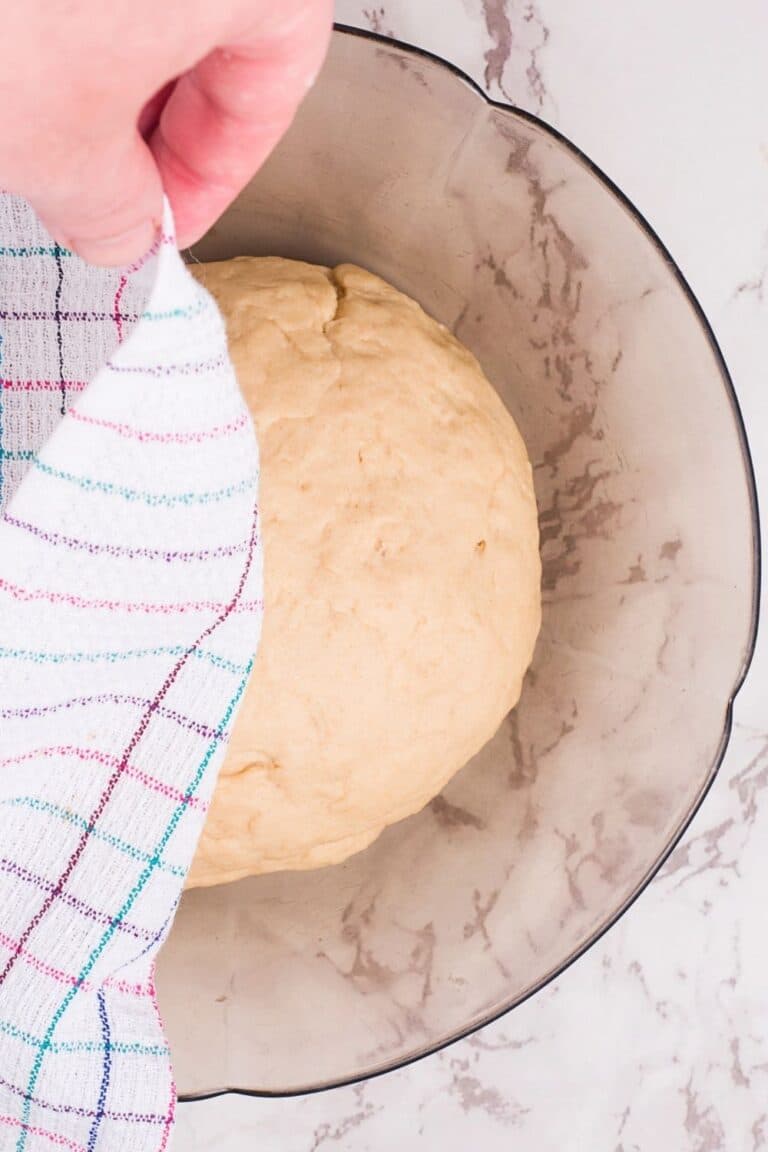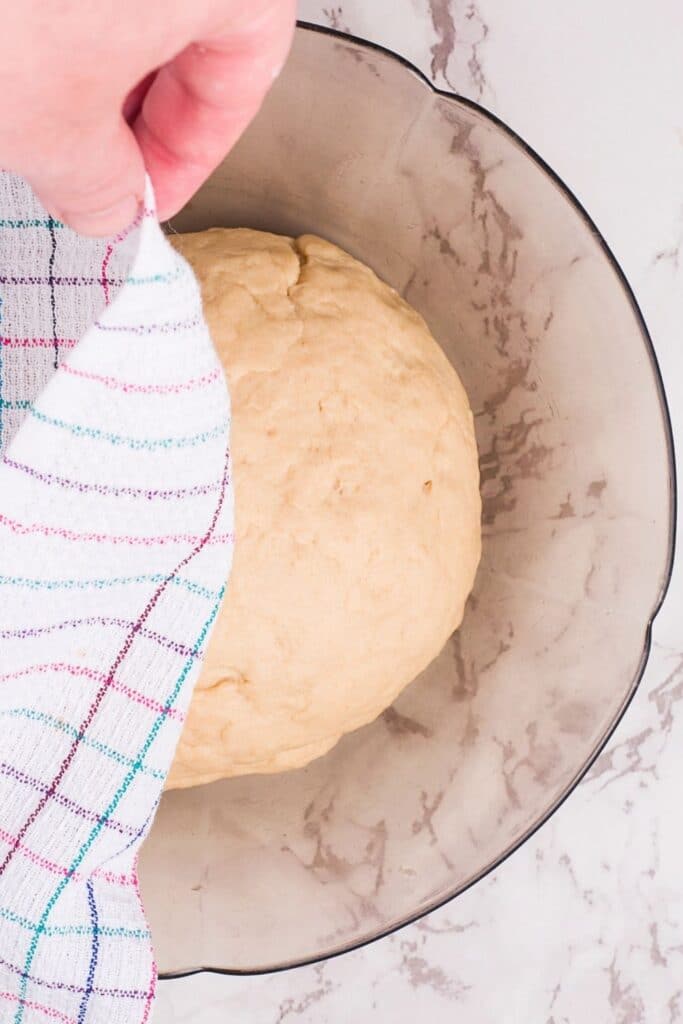 Step 3: You want the dough to form a ball around the dough hook and be wet to the touch but not sticky.
Transfer the dough ball to a lightly greased bowl, and place a towel or plastic wrap on top. Let the dough rise an hour or until it has doubled in size.
Step 4: Once the dough has risen, remove from the bowl and place on a lightly floured surface. Roll out the dough for 1/4-1/2 inch thick.
Use a cookie cutter or glass to make the circles for the donuts, as well as the donut hole.
Place on a baking sheet and then cover and allow the dough to rise for 30 more minutes.
Step 5: Next, you will begin to heat your oil, and while the oil is heating, you can work on prepping your glaze for the donuts. Whisk it up, and then separate into bowls if you want for different colors.
You can use extracts as well to flavor the glaze. Strawberry, maple, etc.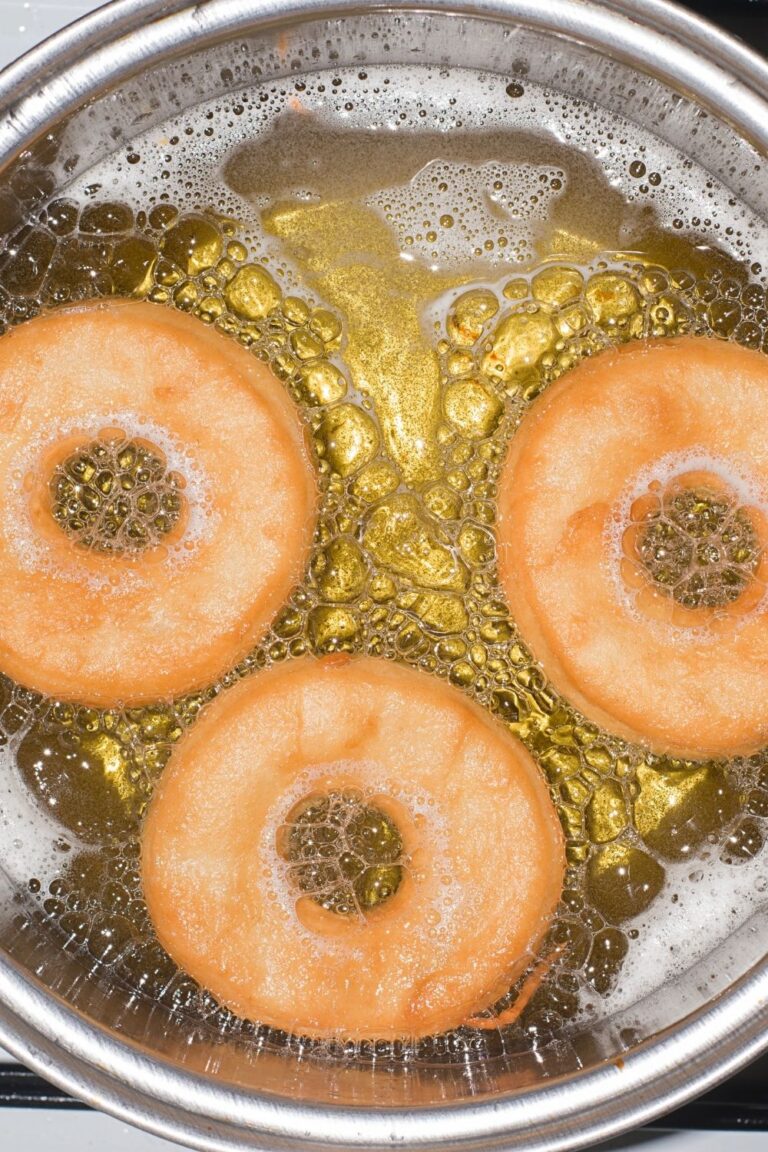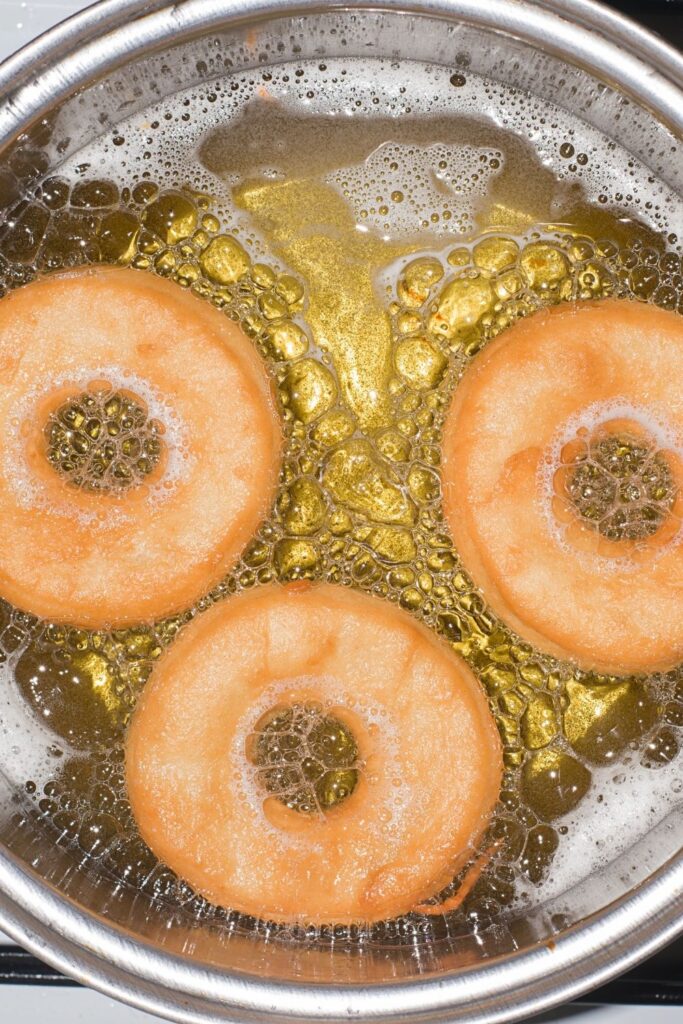 Step 6: Finally, you will place your donuts in an inch or more oil that reads 350 degrees Fahrenheit. Fry for a few minutes on each side till golden brown the fried donuts are fully cooked.
Place on a paper towel-lined cooling rack to cool. Then once cooled a bit dip your donuts in the donut glaze, and decorate as you would like.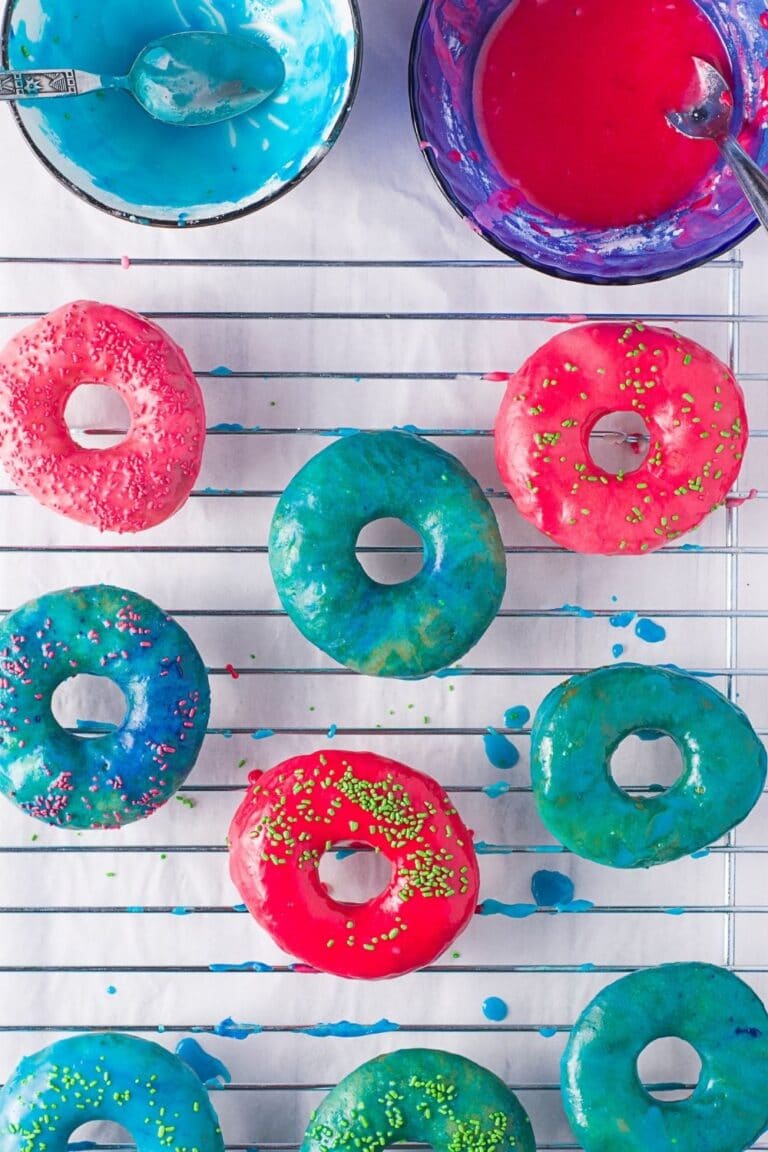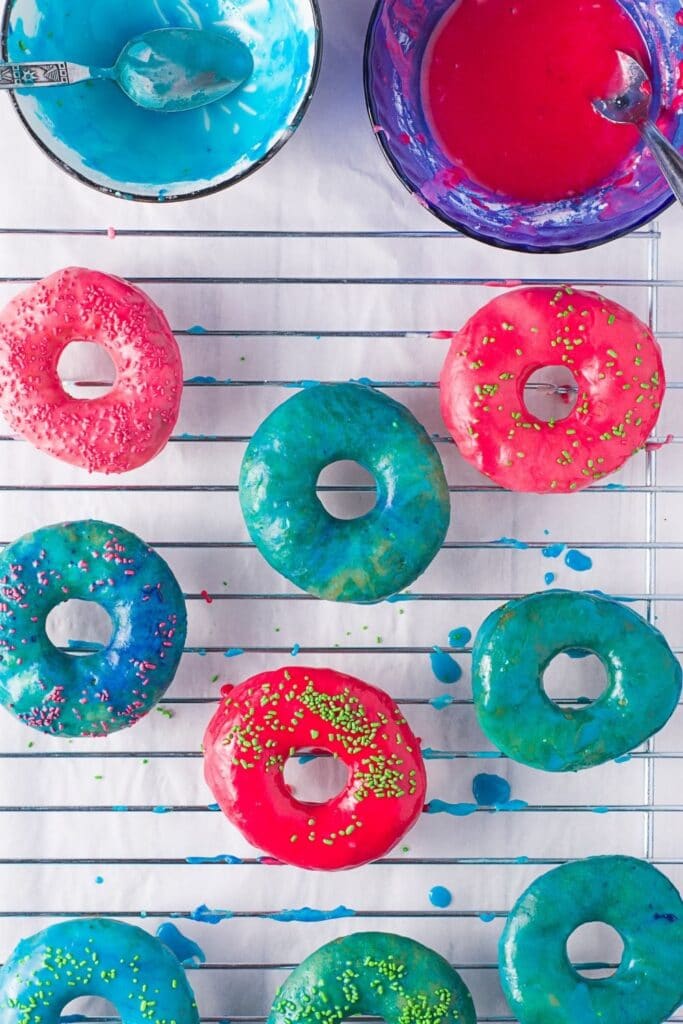 Place back on a cooling rack to finish cooling and serve up these fun and delicious homemade donuts.
Storage
Donuts are best served warm and fresh. If you don't eat all your donuts right away, store at room temperature in a covered container.
The donuts can also be frozen as well, if you happen to want to freeze them. Just place them in a single layer and freeze. Or use wax paper to do a layer between stacking donuts.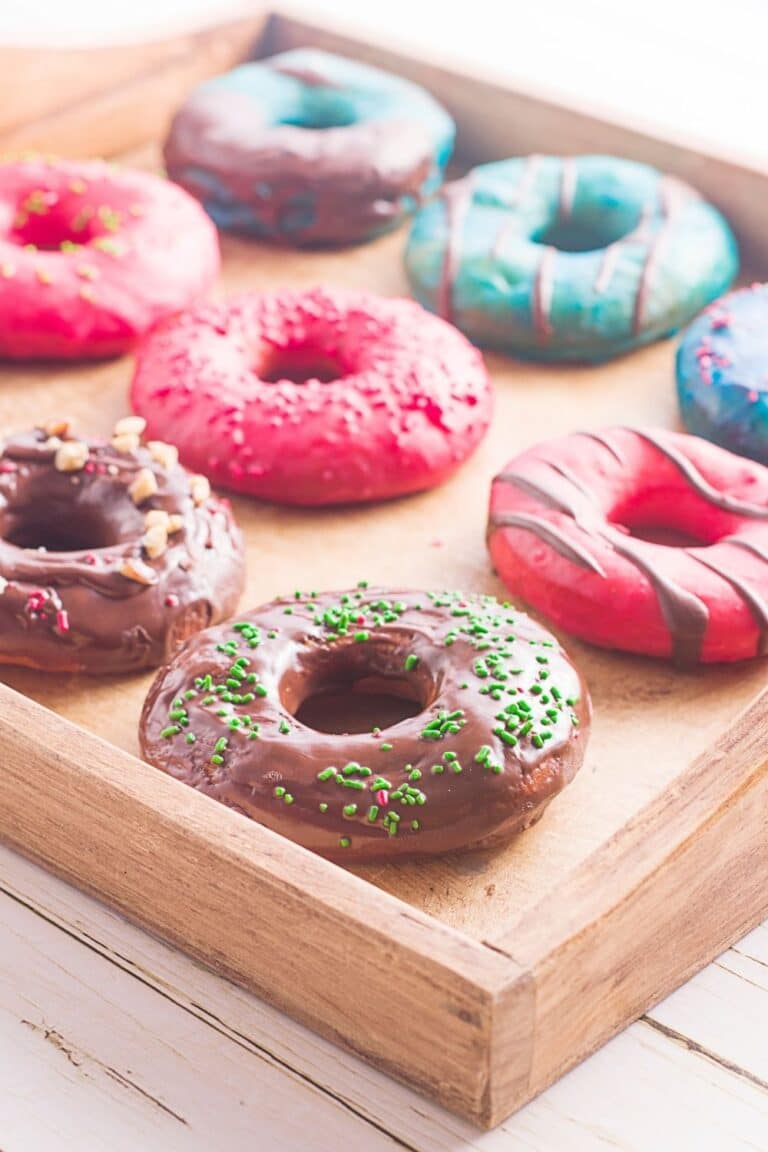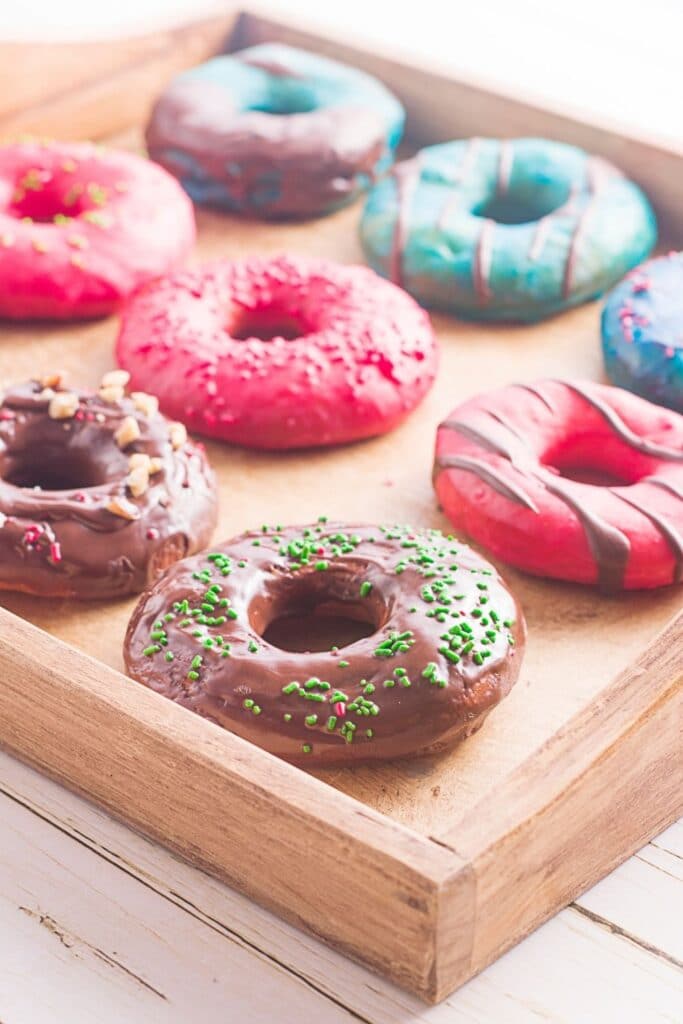 Variations To Doughnut Recipe
Change up the glaze you use on the doughnuts. I did some with food color, made some chocolate flavor by adding cocoa powder into the mix, etc.
Feel free to sprinkle the doughnuts if you want or decorate with drizzling chocolate over the fresh donuts.
Make sure to cook up the donut holes as well.
For a Krispy Kreme style donut, dip the whole donuts in the glaze.
Recipe FAQs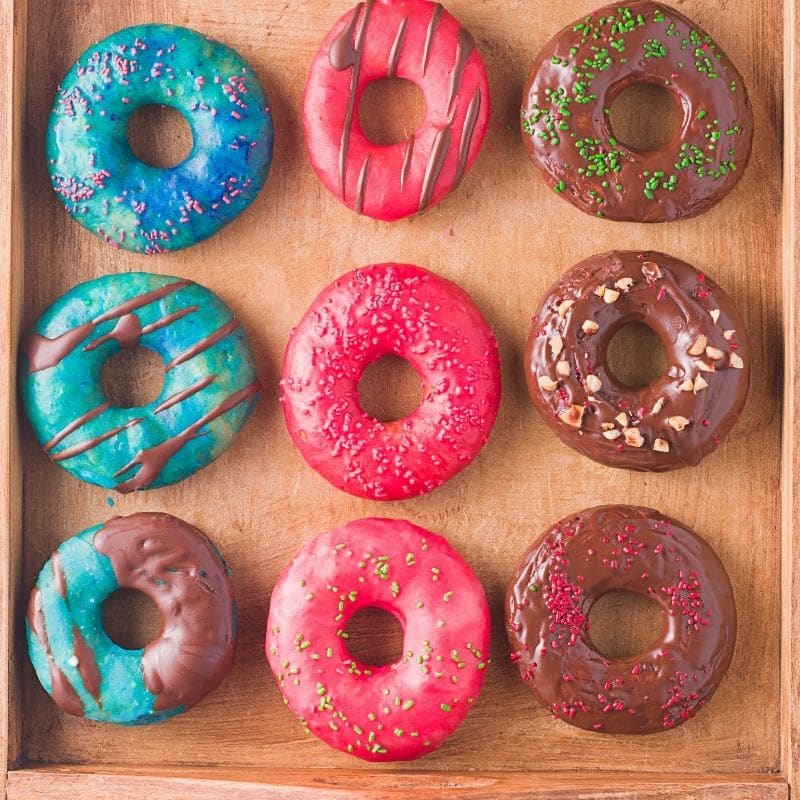 More Donut Recipes
Glazed Donuts
Servings 12
Soft fluffy glazed donuts that are made from scratch. Give this homemade yeast donut recipe a try, with a homemade donut glaze to top your delicious donuts!
Ingredients
Yeast Donut Recipe
2 1/2 teaspoons instant dry yeast
1/2 cup warm water – 100-105 degrees Farenheit
1/4 cup white sugar
1/4 cup evaporated milk
1/2 teaspoon salt
2 large eggs room temperature
1/2 teaspoon vanilla extract
1/4 cup vegetable shortening
2 1/2 to 3 cups all-purpose flour
1 quart vegetable oil
Donut Glaze
2 tablespoons butter melted
pinch salt
1 1/3 cup powdered sugar
2 teaspoons evaporated milk
1/2 teaspoon vanilla extract
2 to 3 teaspoons water
Food coloring optional
Sprinkles optional
Instructions
The first thing you want to do is grab your stand mixer. Add in the shortening, salt, evaporated milk, warm water, sugar, yeast, eggs, and vanilla in the bowl. Add in around 2 cups of the flour.

With the dough hook, you will mix until combined. Then slowly add in the remaining flour until your dough begins to form a dough ball around the hook.

Your dough will be wet, but not stick to your finger.

Take a bowl and grease it lightly, then place the donut dough inside. Cover with a towel and let it rise for an hour or until it doubles in size.

Once the dough is done rising, punch down the dough, and then add some flour to the counter, then toss your dough out. With a rolling pin roll the dough around 1/4-1/2 inch thick.

Use a cookie cutter or glass to make the round donut shape. I was able to make 12 donuts with this recipe.

Place the shaped donuts on a baking sheet, along with the donut holes as well. Place a towel over the donut dough as well. Let rise another 30 minutes.

When your donuts are done rising, you will pour the oil in a heavy bottom pan or use a deep fryer. Then get the oil heated to 350 degrees.

While the oil is heating I like to make my glazed donut mixture. In a bowl whisk the melted butter, powdered sugar, pinch of salt, and then 2 teaspoons evaporated milk and vanilla. Whisk and add in a teaspoon of water at a time to create the texture you want. You want it thin enough to dip.

Color the glazed donut glaze if you want in different bowls with gel food coloring. If not skip this step.

Then fry your donuts a few at a time, leaving space between them. After a few minutes flip the donuts, allowing your donuts to get golden in color.

Transfer donuts to a wire rack that you have a paper towel on to catch excess oil.

Move on to cooking the next batch of donuts. Once the donuts have cooled slightly dip in your glaze, decorate, and add sprinkles.

Place decorated donuts back on the cooling rack to fully cook.
Notes
You can use canola or peanut oil instead of vegetable oil for frying.
Air Frying: To air-fry spritz the donuts very lightly with oil, and air fry at 350 degrees for 3-4 minutes, then flip the donuts over. Finish cooking on the other side. Once golden brown, remove and dip in the glaze.
You can add extracts to flavor the glaze as well. Maple, strawberry, etc are great options. I also added some cocoa powder to make a chocolate glaze.
I prefer to use Wilton Gel Food Coloring, I find it colors well without any alter in flavor.
Nutrition
Serving: 1gCalories: 265kcalCarbohydrates: 39gProtein: 5gFat: 81gSaturated Fat: 9gPolyunsaturated Fat: 68gTrans Fat: 2gCholesterol: 40mgSodium: 135mgFiber: 2gSugar: 17g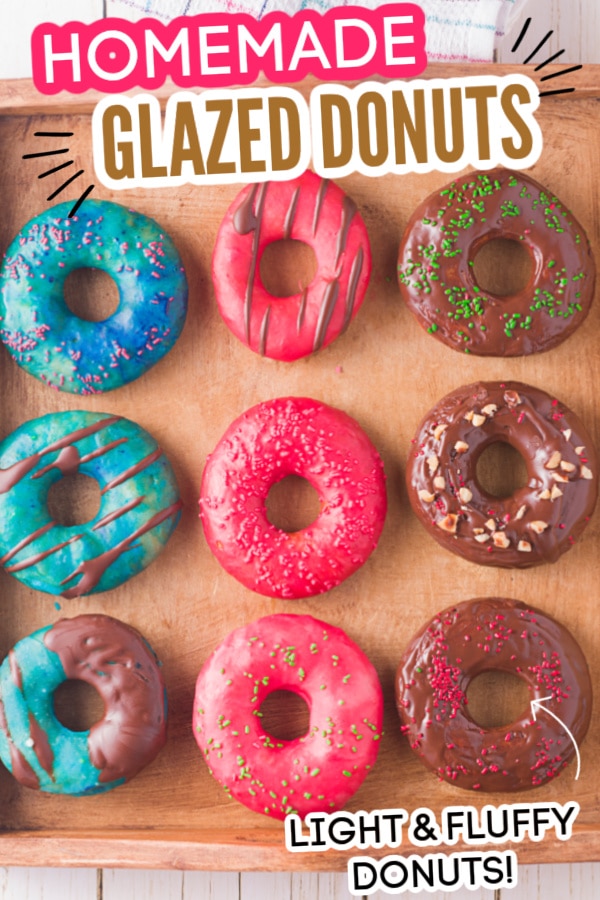 Reader Interactions