A homemade butterscotch pie with a velvety smooth custard filling and topped with homemade whipped topping. Butterscotch pie will be your go-to pie.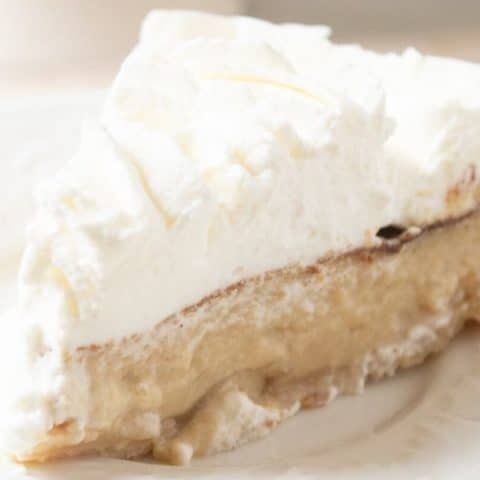 Butterscotch pie is a homemade butterscotch pie with a custard filling and flaky crust topped with the most flavorful homemade whipped topping.
Whip up this easy butterscotch pie dessert and serve at family gatherings, summer cookouts, and more.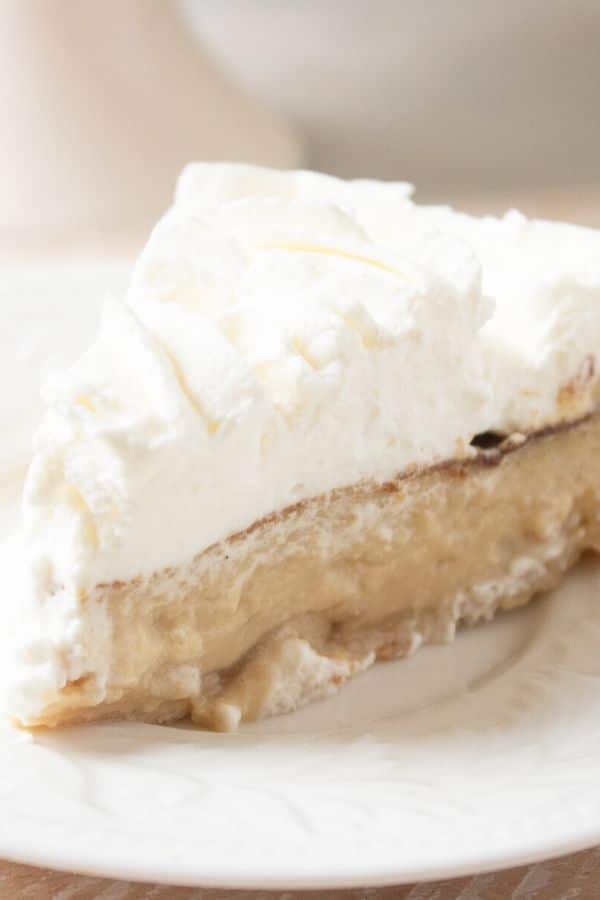 You can serve this to your family after a special meal or bring it to a gathering to share with others. This butterscotch pie recipe is crazy simple and will be the talk of the party.
A butterscotch pie without a pudding mix! Trust me you will never look back.
Why you will enjoy this butterscotch pie…
Simple ingredients
Easy prep
Homemade flavor
Creamy whipped cream on top
Great for parties or events
A tasty make ahead dessert
Ingredients
Brown Sugar
Eggs
Milk
Heavy Cream
Salt
Cornstarch
Nutmeg
Cinnamon
Pie crust
Whipped Cream
How to Make
Step 1: Preheat your oven and grab your pie crust and have it ready. Roll out refrigerated dough, make homemade pie crust, or buy frozen.
Step 2: In a stand mixer you are going to beat your eggs, heavy cream, and milk. Add in your sugar, nutmeg, cinnamon, and salt.
Step 3: You will pour the butterscotch pie filling into the pie crust. Then you can place aluminum foil around the crust or a pie liner to prevent the crust from over cooking. Or skip that step.
Step 4: Bake for 10 minutes then reduce the heat and finish cooking as directed in the recipe card below.
Step 5: Allow your pie to cool, and then once cooled and set up from being refrigerated, top with whipped cream! Slice and serve this homemade butterscotch dessert.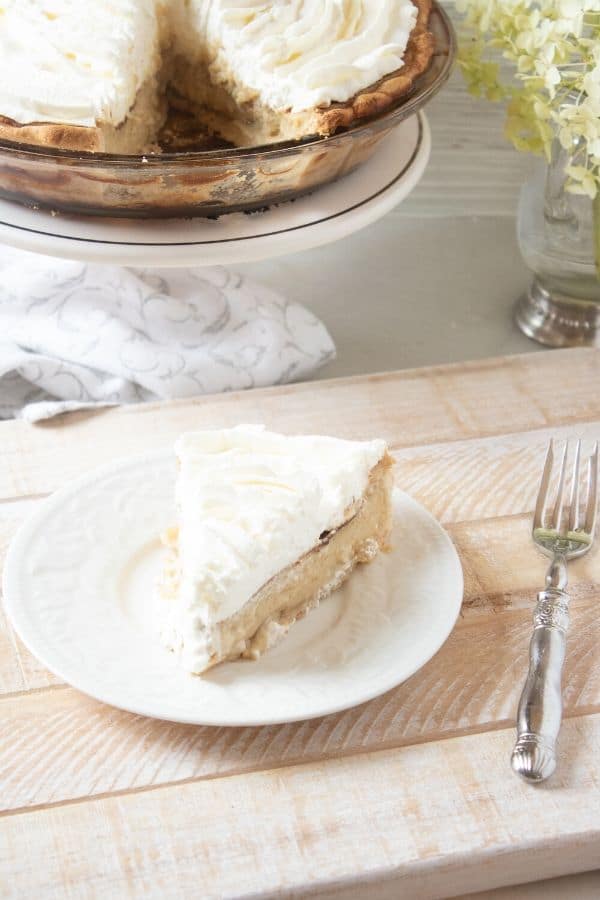 Can You Freeze Butterscotch Custard Pie
No. Do not try to freeze this homemade pie. Custard does not freeze well.
This is why I highly recommend you serve the entire butterscotch custard pie on the same night or serve the refrigerated leftovers within two days.
Simply store your pie in a pie pan with a loose cover such as plastic wrap or aluminum foil in the refrigerator.
Just wait, I promise the flavor of butterscotch and custard in this homemade pie topped with a dollop of homemade whipped cream and a sprinkle of nutmeg will remind you why Southern-style recipes are the best.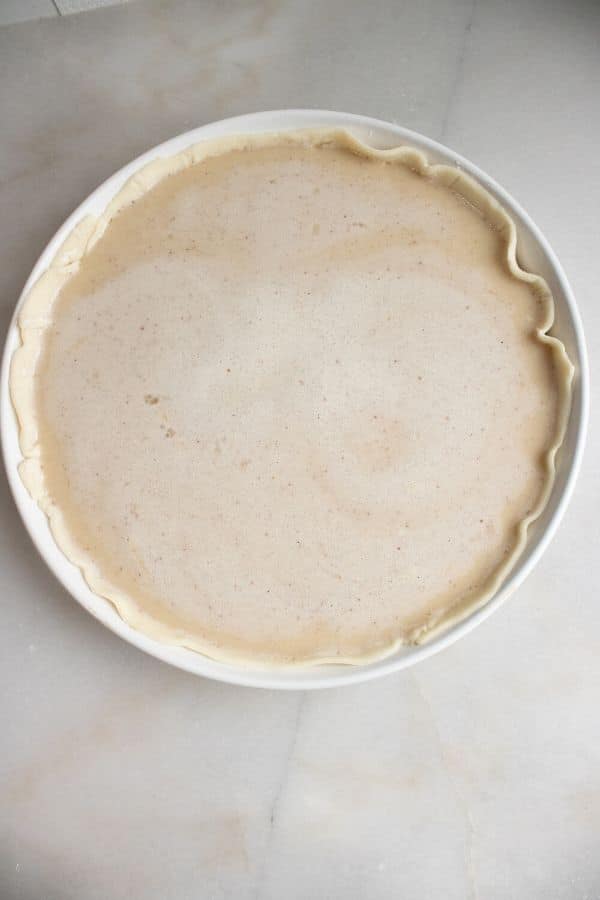 Can I Use A Different Crust For Butterscotch Pie
Absolutely! If you prefer you could do a Biscoff cookie crust, graham cracker crust in replace of a regular pie crust.
It is totally up to you, I even think a gingersnap cookie crust would be good.
Recipe FAQs
How Long Does A Custard Pie Take To Set
To ensure your custard pie doesn't get too runny you'll want the internal temperature of the pie, at the center, to be between 170 and 180 degrees.

Once your pie has cooled at room temperature, you may place it the refrigerator for a few hours of overnight to completely set the pie.

Once your butterscotch custard pie is set, it's time to slice up this decadent dessert and serve with whipped cream on top of every piece.


Do You Refrigerate Butterscotch Pie?
Yes, your pie needs to be refrigerated until you are ready to serve. It is not a pie that can be left at room temperature.
Always aim to let it sit out for a max of two hours at a time, or it will go bad.
Why Is My Pie Watery?
If the eggs aren't cooked properly or for the right time at the right temperature when making your homemade butterscotch custard pie, you'll find that your custard pie gets watery.

The eggs need to be cooked enough to allow the science to happen. This science is having your eggs cooked enough to allow the proteins to link enough to interrupt the flow of water.
This process is what aids in making the best homemade butterscotch pie so that your custard is the right texture.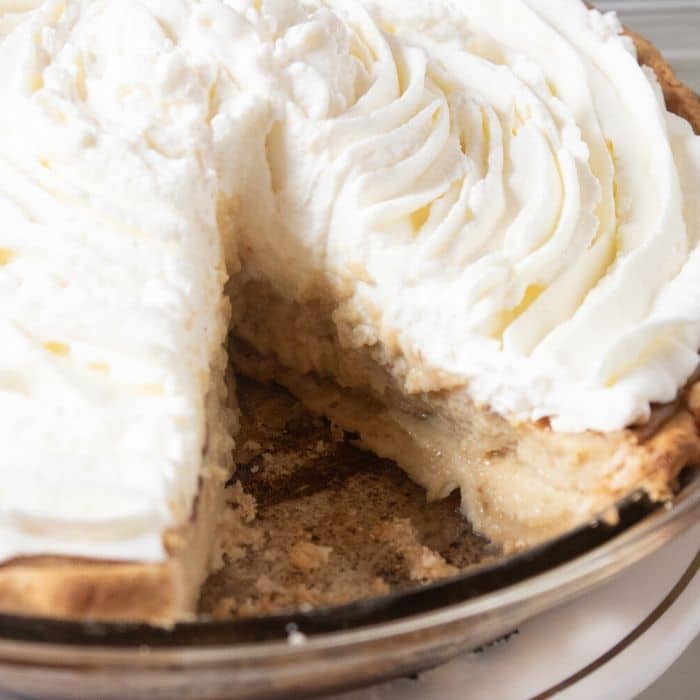 More Pie Recipes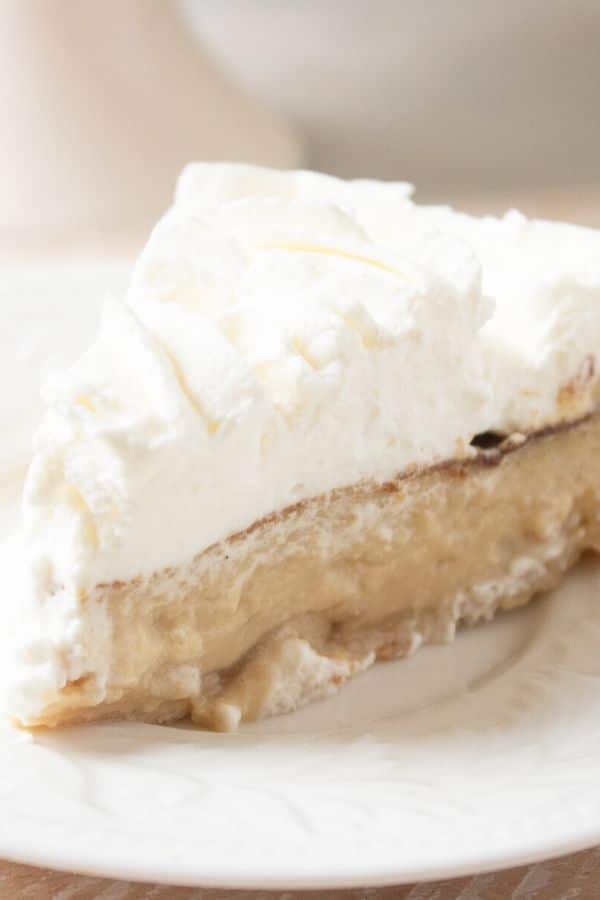 Butterscotch Pie
Servings 8 servings
A homemade butterscotch pie with a velvety smooth custard filling and topped with homemade whipped topping. Butterscotch pie will be your go-to pie.
Ingredients
1 cup brown sugar
3 eggs room temperature
2 cups milk
1 cup heavy cream
1/2 teaspoon salt
2 tablespoons cornstarch
1/4 teaspoon ground nutmeg
1/4 teaspoon cinnamon
1 pie shell
Whipped Topping recipe is in notes
Instructions
Start by preheating your oven to 450 degrees.

In a stand mixer beag eggs well and then add in your sugar, heavy cream, milk, salt, nutmeg and cinnamon.

Pour in mixture and bake for 10 minutes, and then reduce to 325 degrees and cover the outside of the crust with a crust shield.

Bake for another 30-40 minutes or until the pie is set. You will see the custard filling will be bubbly, but won't jiggle a ton when you gently shake it to see how set it is.

Remove and cool on counter, and then refrigerate for at least 4 hours to overnight.

Top with whipped cream and then slice and serve.
Notes
To Make Homemade Whipped Cream: In a stand mixer add 1 cup of cold heavy whipping cream to a cold bowl. Add in 2 tablespoons powdered sugar and 1/2 teaspoon vanilla. Beat on medium-high heat for 4 minutes or until you get medium peaks.
Top the pie and enjoy.
Nutrition
Serving: 1gCalories: 315kcalCarbohydrates: 38gProtein: 6gFat: 16gSaturated Fat: 9gPolyunsaturated Fat: 6gCholesterol: 108mgSodium: 237mgFiber: 1gSugar: 26g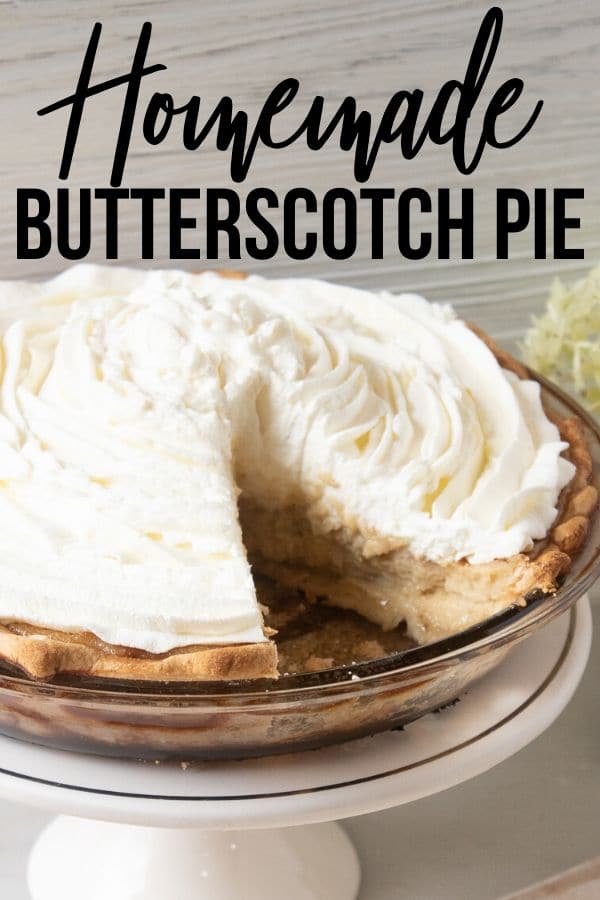 Reader Interactions