Churro French Toast is a gourmet French toast recipe that is so easy to make. A homemade French toast that is then dredged in cinnamon and sugar. A must make churro recipe.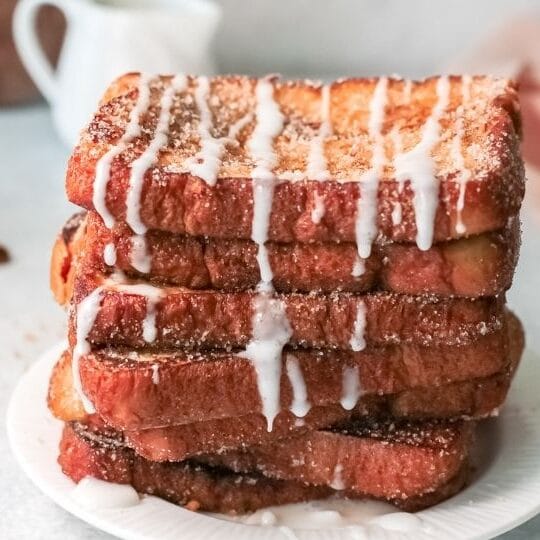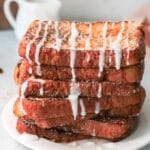 Churro French toast is the perfect homemade French toast recipe to whip up for breakfast or brunch. A crunchy French toast that is a cinnamon glazed French toast that will be a treat.
This is a Mexican French toast that is the perfect breakfast churros recipe. My family loved this recipe.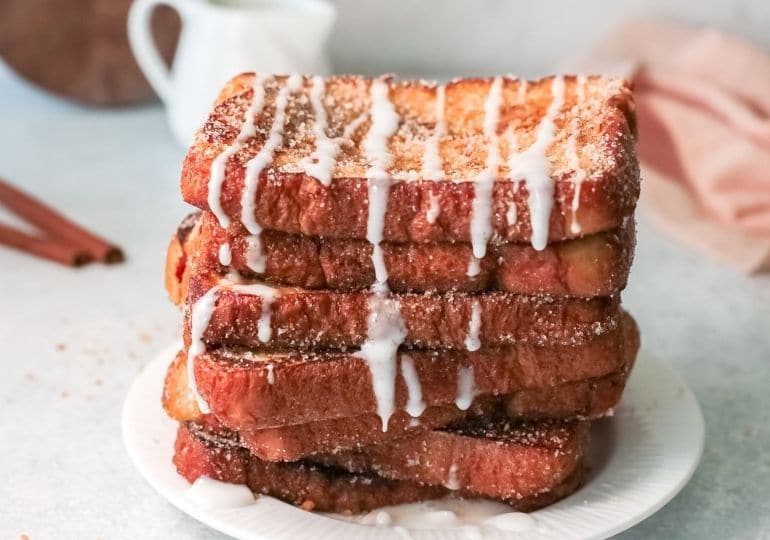 The awesome part about this Churro breakfast recipe is that you can vary up the type of bread that you use.
I love to use Hawaiian Sweet Sliced Bread (King's Hawaiian) because of the added sweet flavor but you can mix this up any way that you'd like.
This simple Churro French Toast recipe is…
Sweet and filling
Delicious and unique
The perfect way to start the day
Can be topped with honey or even a spoonful of whipped cream
Perfect for a fun way to surprise the kids!
Freezer Friendly
Want More Churro Recipes: Disneyland's Churro Toffee, Air Fryer Churros, and Churro Muffin Bites.
Ingredients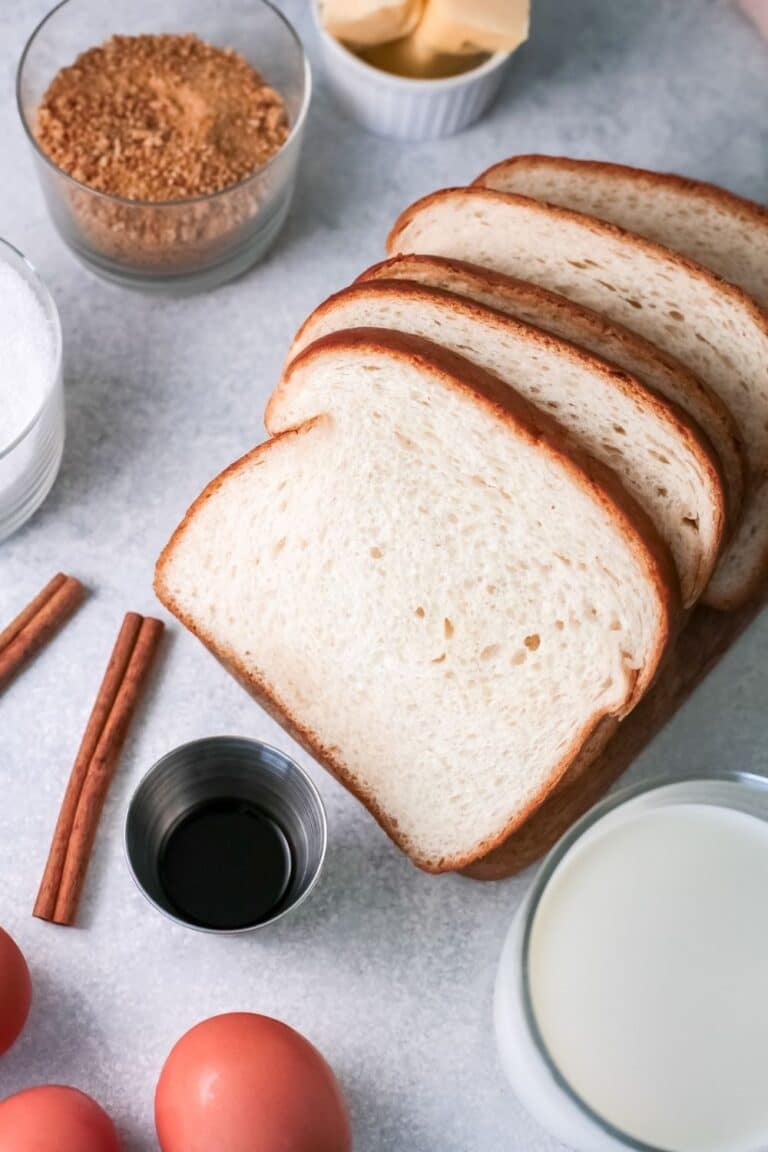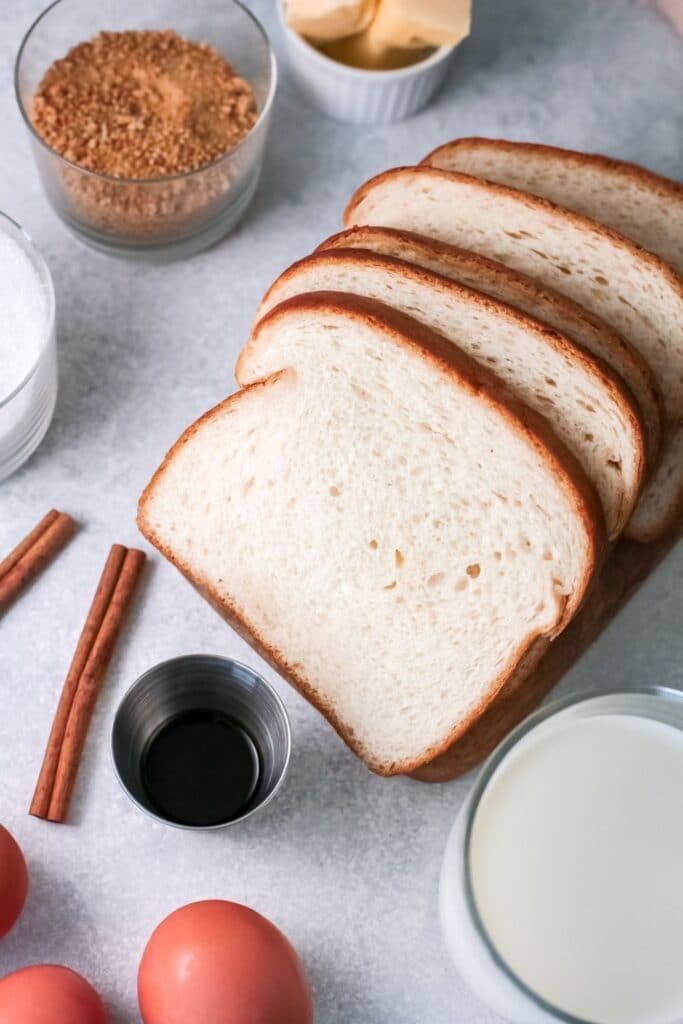 Sugar
Brown Sugar
Cinnamon
Bread
Eggs
Milk
Vanilla
Butter
Supplies
How to Make Churro French Toast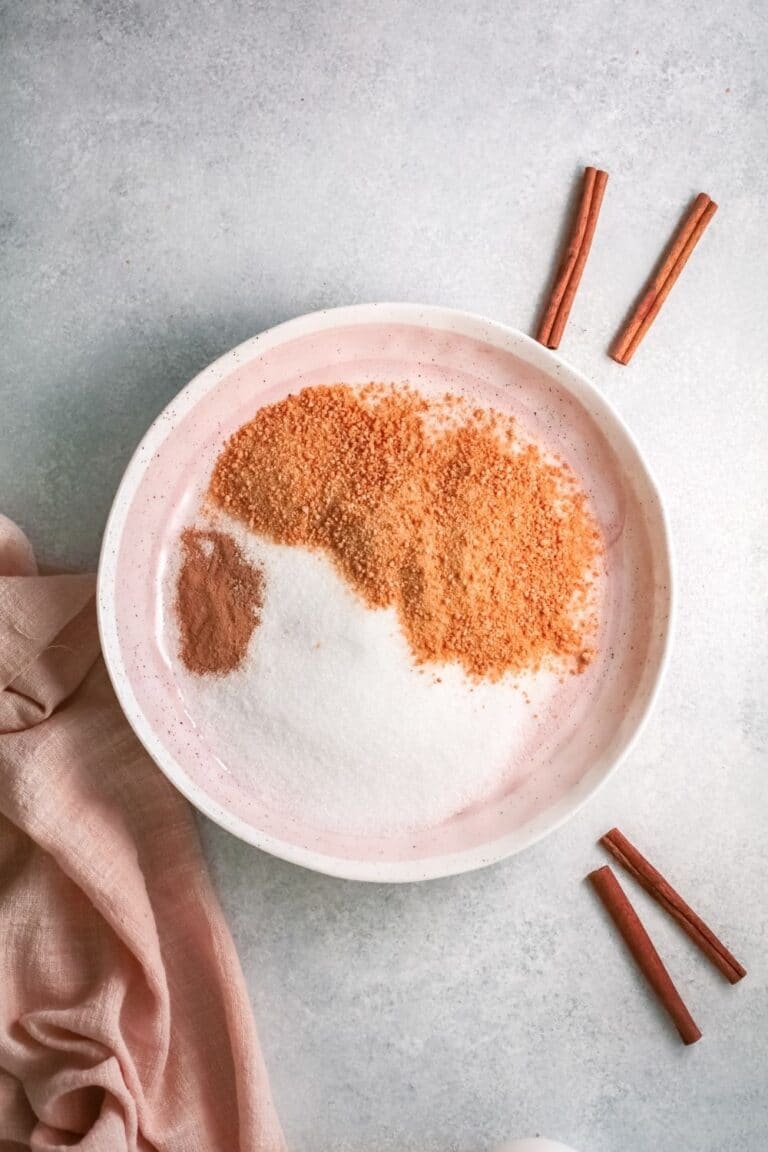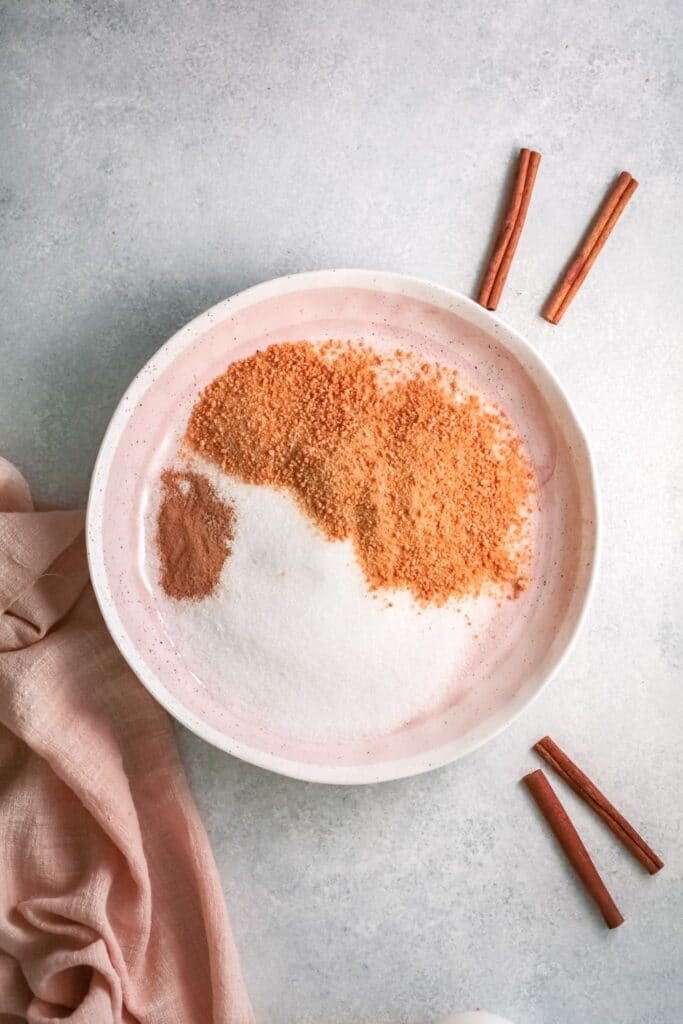 Step 1: Grab a small bowl and mix together the cinnamon sugar base. Set it aside.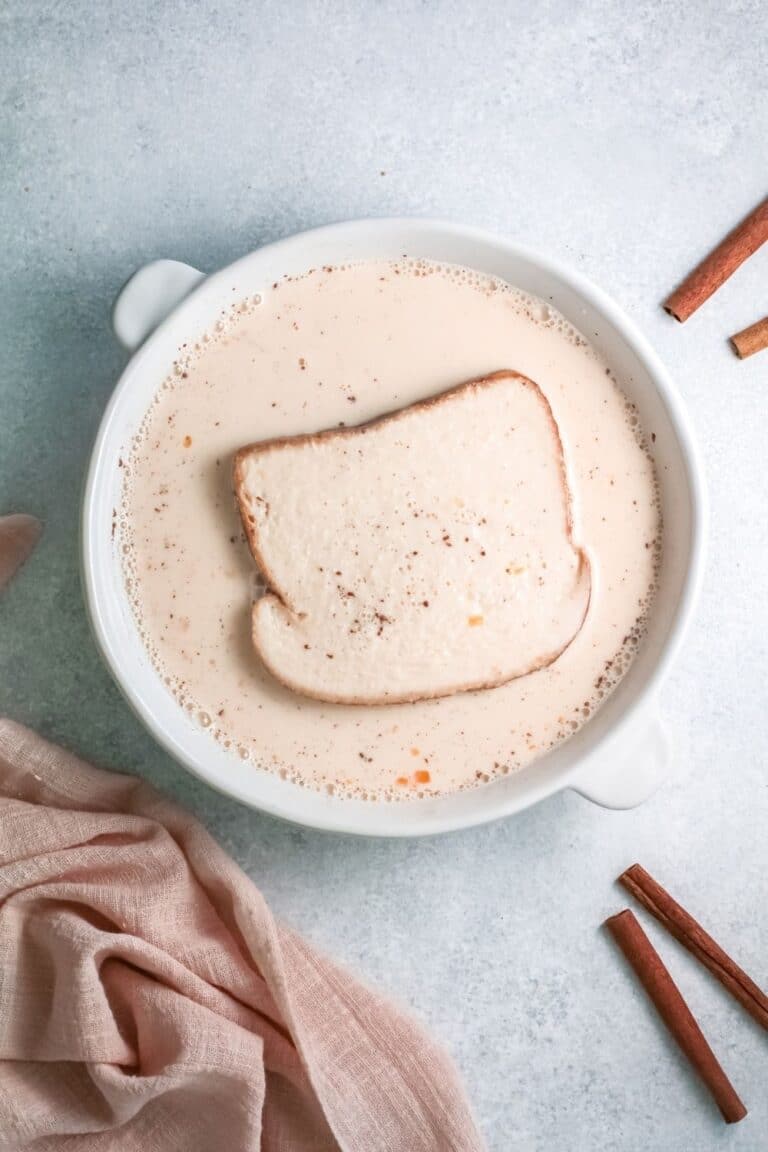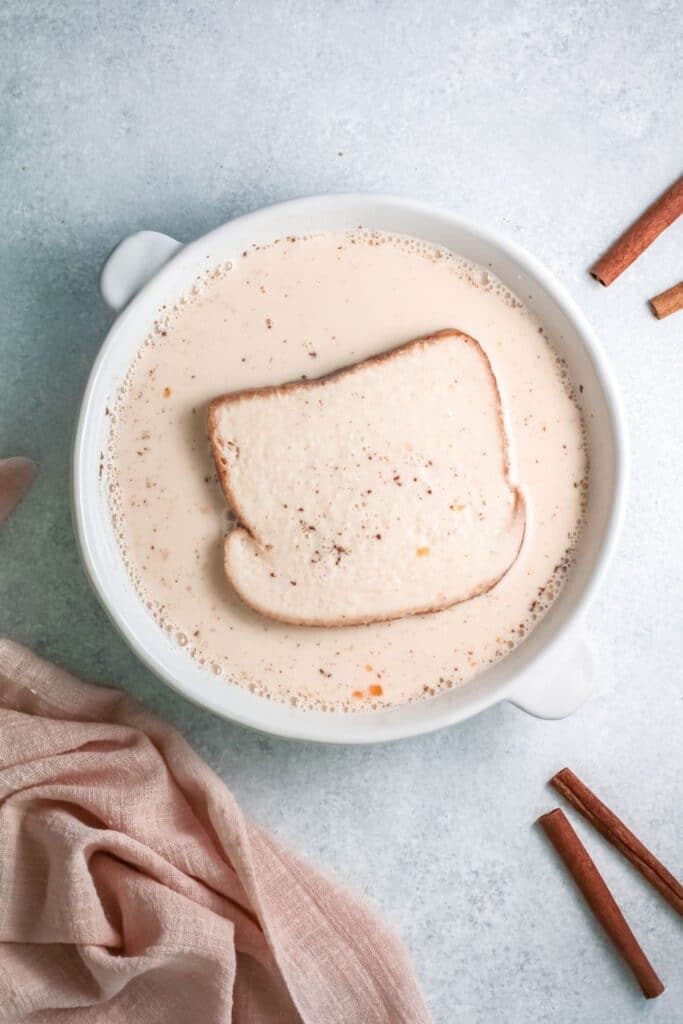 Step 2: Combine the ingredients to coat the bread. Then set out the bread and begin heating your skillet. Dip the bread in the egg mixture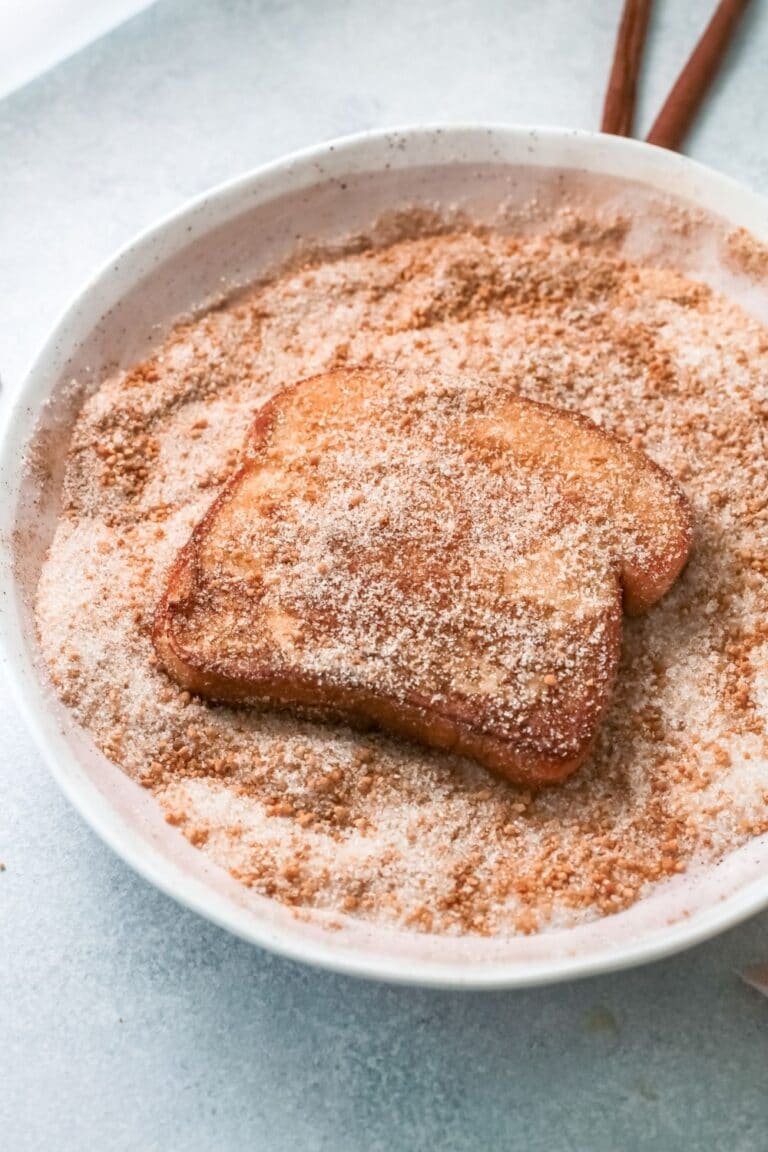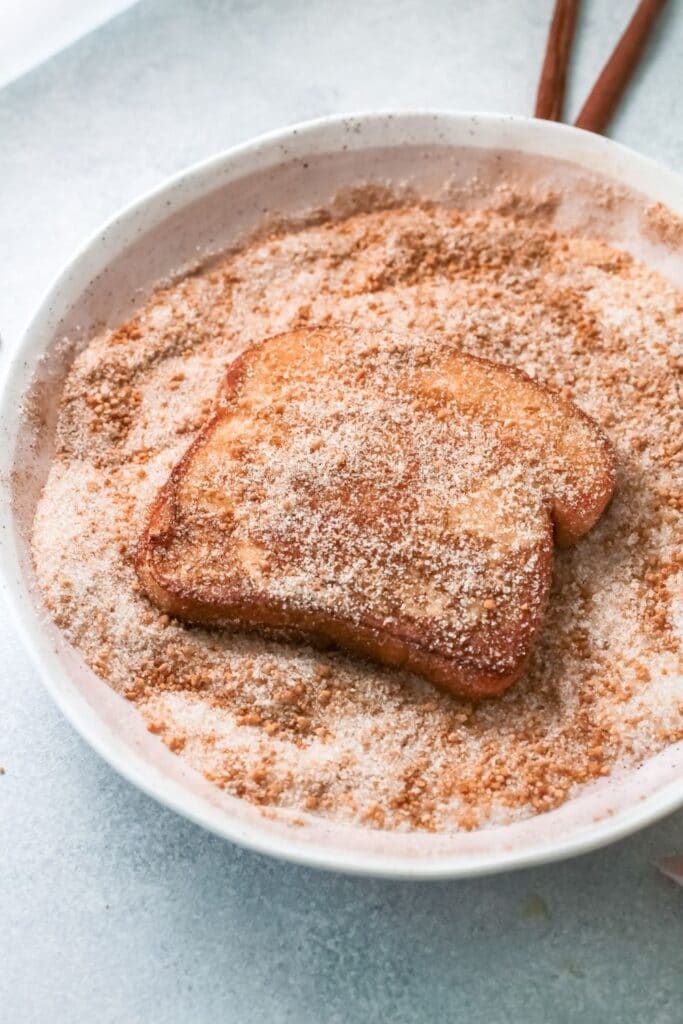 Step 3: Then pan-fry till cooked. Once done sprinkle with the cinnamon-sugar mixture.
Grab my Free Kitchen Conversions Printable! This shows you how many cups are in a quart, pint, etc. A great printable to keep handy for when you need to convert a recipe.
Expert Tips
Make certain that as you're dipping the bread, not leaving it for too long in the mixture. You don't want the bread to become too soggy and soft so that it falls apart!
When you're dipping it in the cinnamon and sugar base, be sure to coat it all over! This is the sweetness to the recipe that you're not going to want to miss.
For whatever reason, the longer that the french toast cools, the stronger the flavor becomes. Give it a few minutes to cool before eating!
Once you make french toast one time, you're not going to believe how simple and easy it is. In my opinion, it's way easier than pancakes or other types of recipes such as that. I love using leftover bread and creating homemade french toast!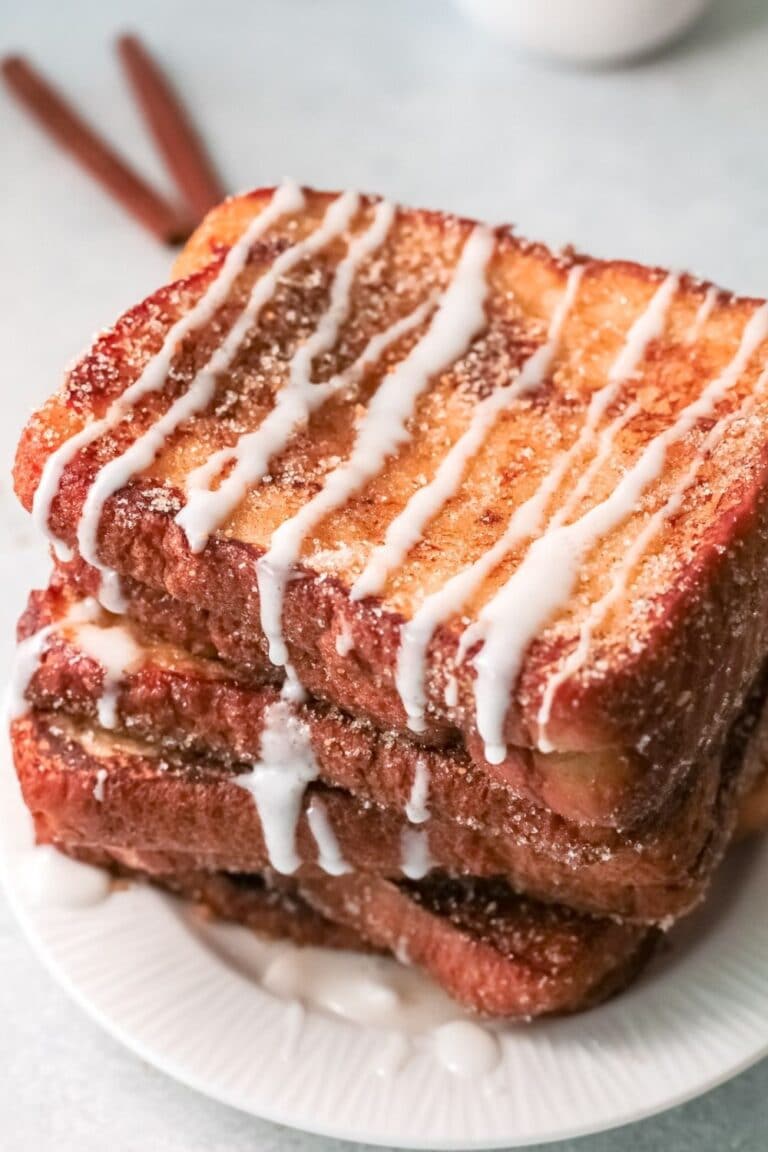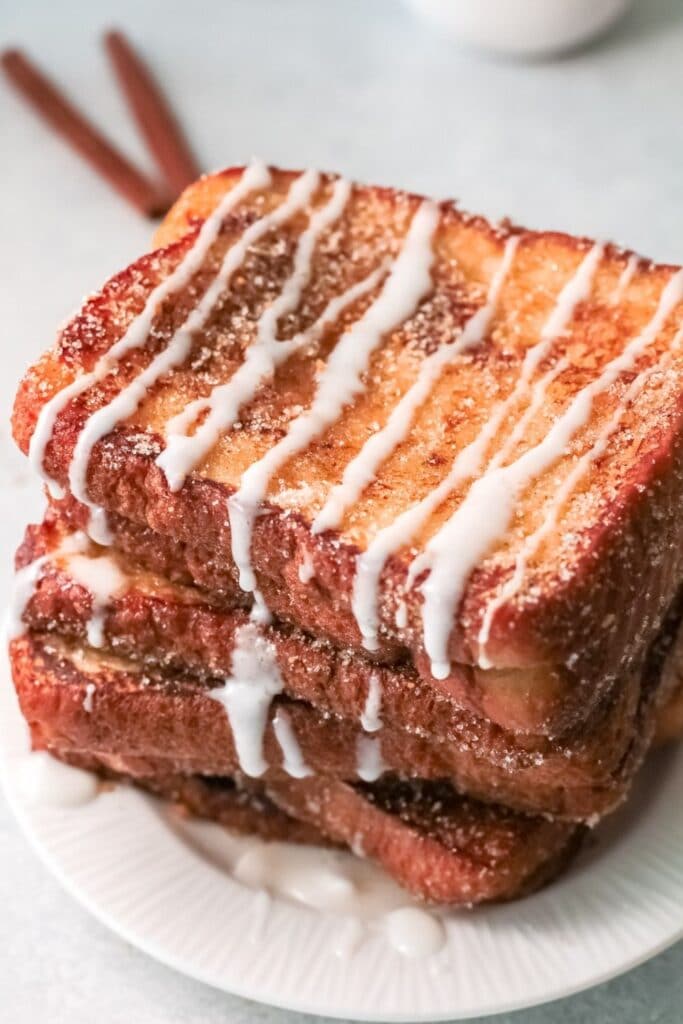 Variations to Recipe
You don't really have to change anything about this delicious french toast recipe, but if you want to shake it up a bit, you can!
Top with maple syrup or honey. Even though the cinnamon sugar will provide a lot of sweetness, a good syrup or topping is never a bad idea.
Set out other fun topping ideas like whipped cream and sprinkles. Because when you're going to eat french toast, you might as well make yours exactly how you like it.
Recipe FAQs
Here are some common questions about French toast in general. This will help to make this sugar cinnamon French toast easier.
Want more breakfast recipes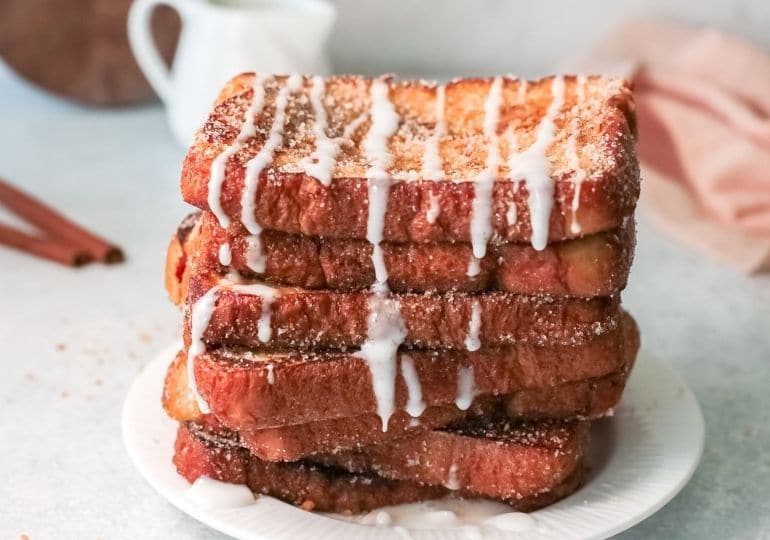 Churro French Toast Recipe
Servings 8 slices
Churro French Toast is a gourmet French toast recipe that is so easy to make. A homemade French toast that is then dredged in cinnamon and sugar. A must make churro recipe.
Ingredients
Churro Cinnamon Sugar Mixture
1/2 cup sugar
3 teaspoons cinnamon
1/4 cup brown sugar
French Toast Ingredients
8 slices of bread brioche, King's Hawaiian, etc
3 large eggs
2 cups milk
3 tablespoons brown sugar
1 teaspoon cinnamon
1/2 teaspoon vanilla extract
Butter for cooking
Notes
Cream Cheese Powdered Sugar Glaze: 2 tablespoons softened cream cheese, 1/4 cup powdered sugar, 2 tablespoons milk, and 1/4 teaspoon vanilla extract. Whisk and then drizzle over the French toast. I used King's Hawaiian Sliced Bread but you are welcome to use any bread that is firmer. Too soft of bread will become mushy once dipped in the egg wash. You can double or triple the recipe if you would like to make extra. Store leftover french toast in the fridge. Or you can freeze for up to 3 months. To reheat just warm the French toast up in a skillet on the stove.
Nutrition
Serving: 1gCalories: 243kcalCarbohydrates: 42gProtein: 7gFat: 5gSaturated Fat: 2gPolyunsaturated Fat: 3gCholesterol: 78mgSodium: 225mgFiber: 2gSugar: 24g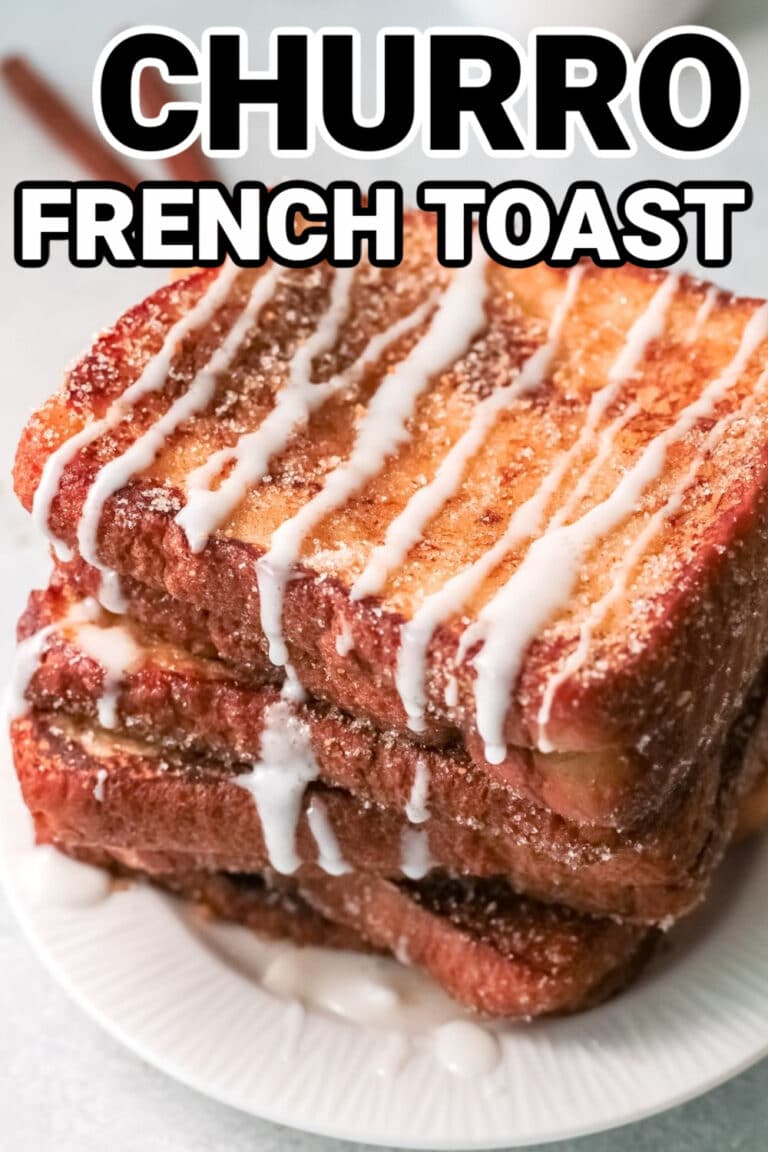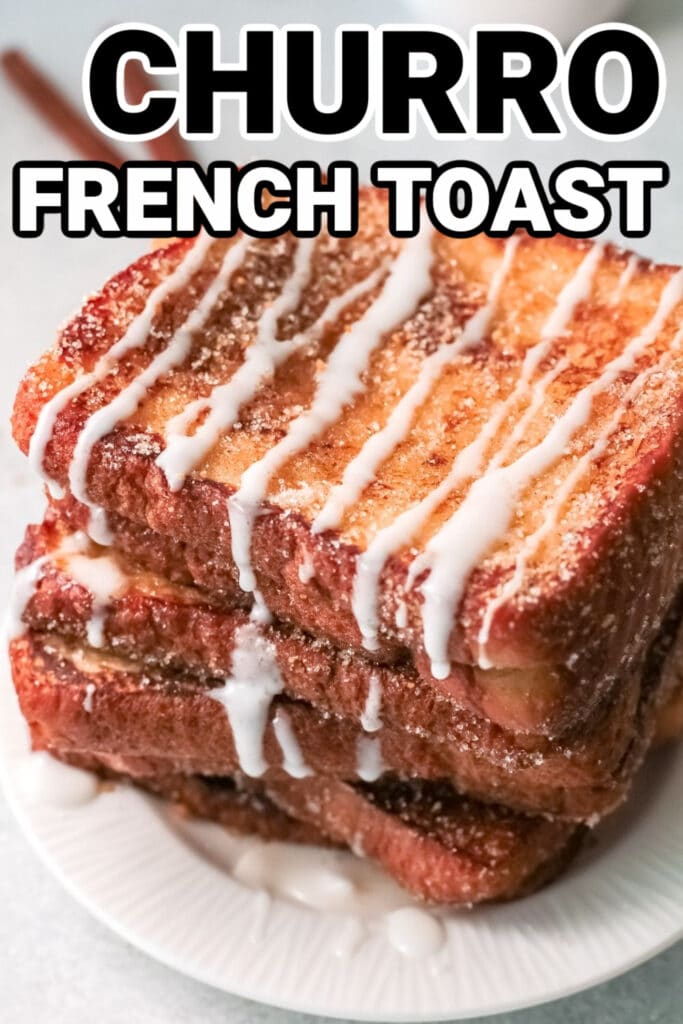 Reader Interactions