Cornmeal pancakes are a delicious way to jumpstart your morning. This cornmeal pancake recipe is a fluffy cornmeal pancake that is sweet and delicious.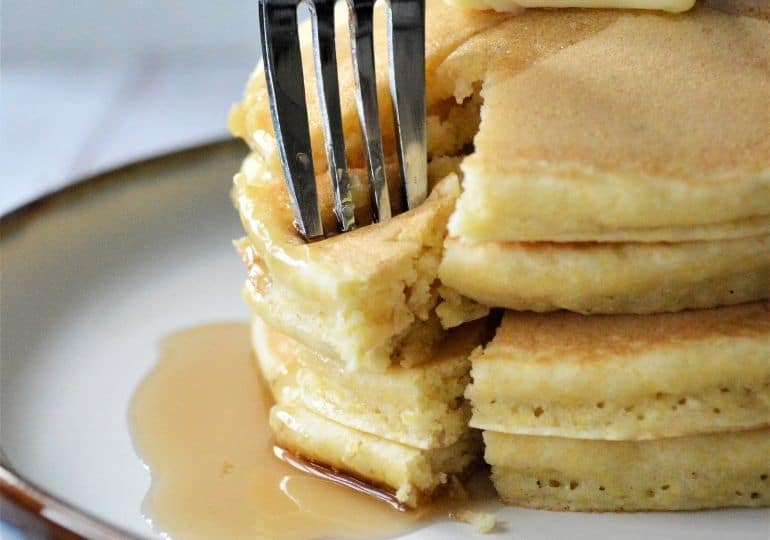 Add on a bit of butter, and drizzle with syrup, and serve up a delicious breakfast the whole family can enjoy. Hoe pancakes are another name for these no-fuss pancakes.
Learn how to make cornmeal pancakes from scratch. Similar to a johnny cakes recipe, but you don't pan fry in oil and the flavor and texture is different.
These corn pancakes will be the perfect breakfast recipe to whip up.
Why Make These Cornmeal Pancakes…
One bowl recipe
No buttermilk
Easy Ingredients
Fluffy
Sweet
Simple to Make
Freezer Friendly Breakfast
Ingredients Needed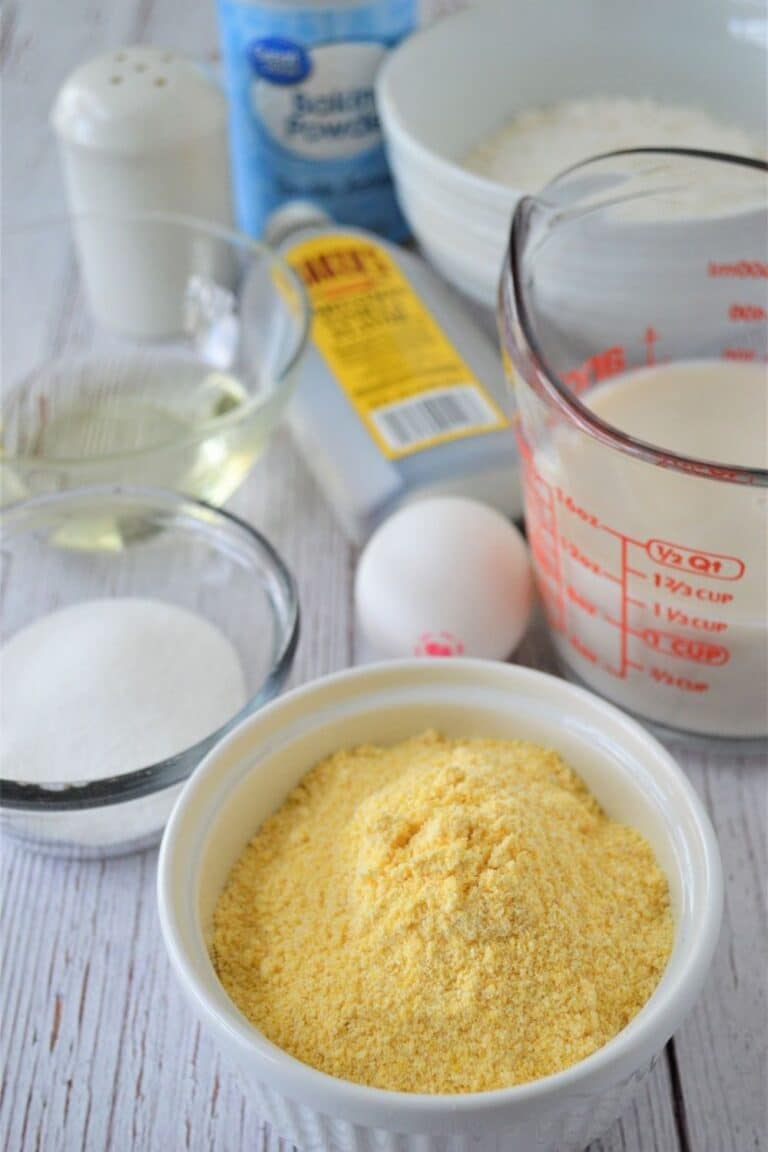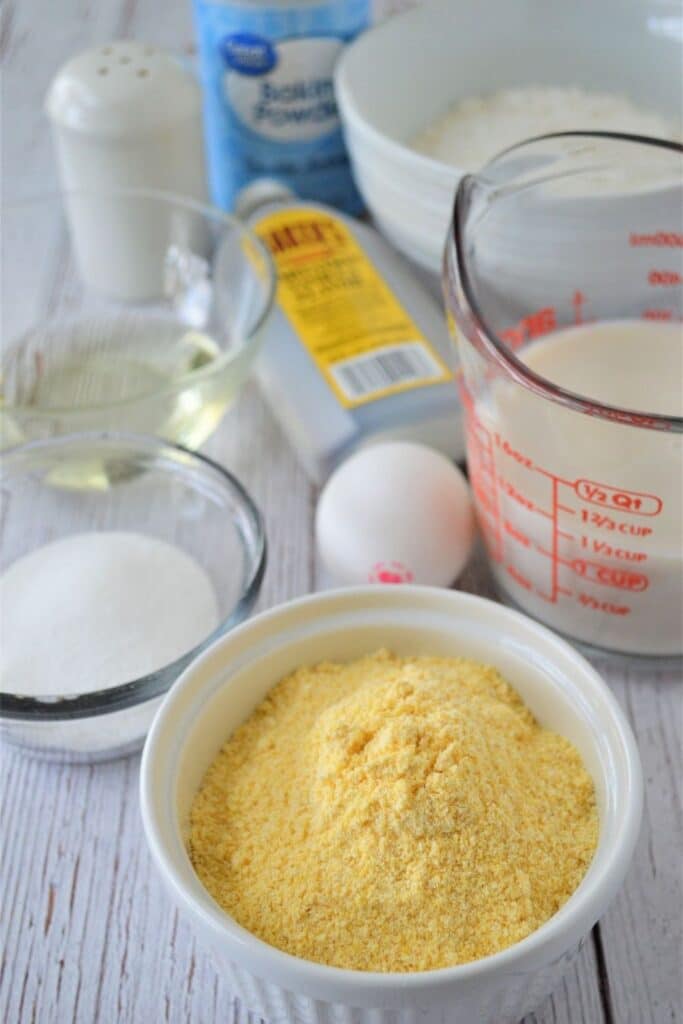 Cornmeal
All Purpose Flour
Sugar
Baking Powder
Salt
Milk
Vegetable or Canola Oil
Egg
Vanilla Extract
How to Make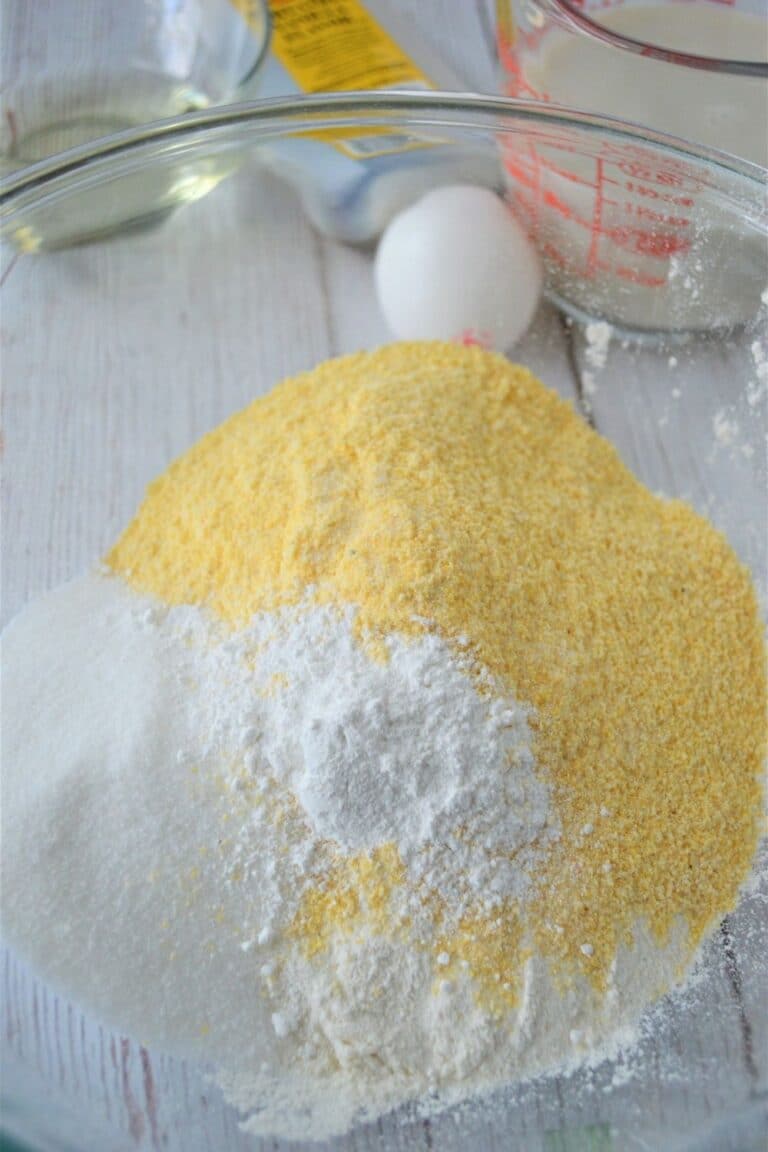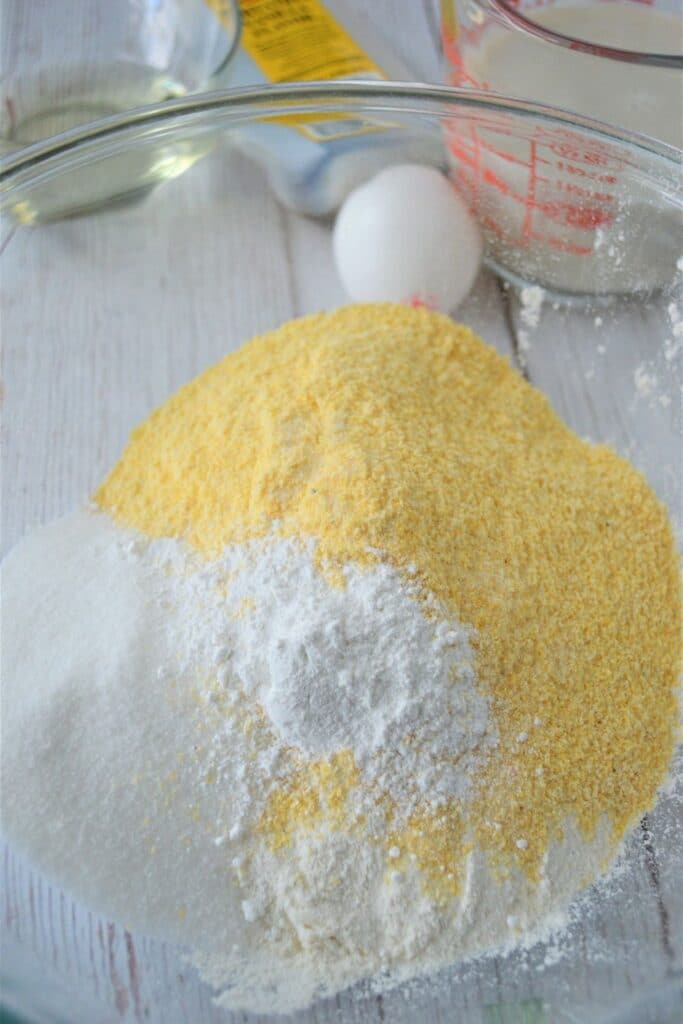 Step 1: Start by whisking your flour, cornmeal, sugar, baking powder, and salt together.
Step 2: Next, you will add in the oil, milk, vanilla, and egg. Mix until you get a smooth texture.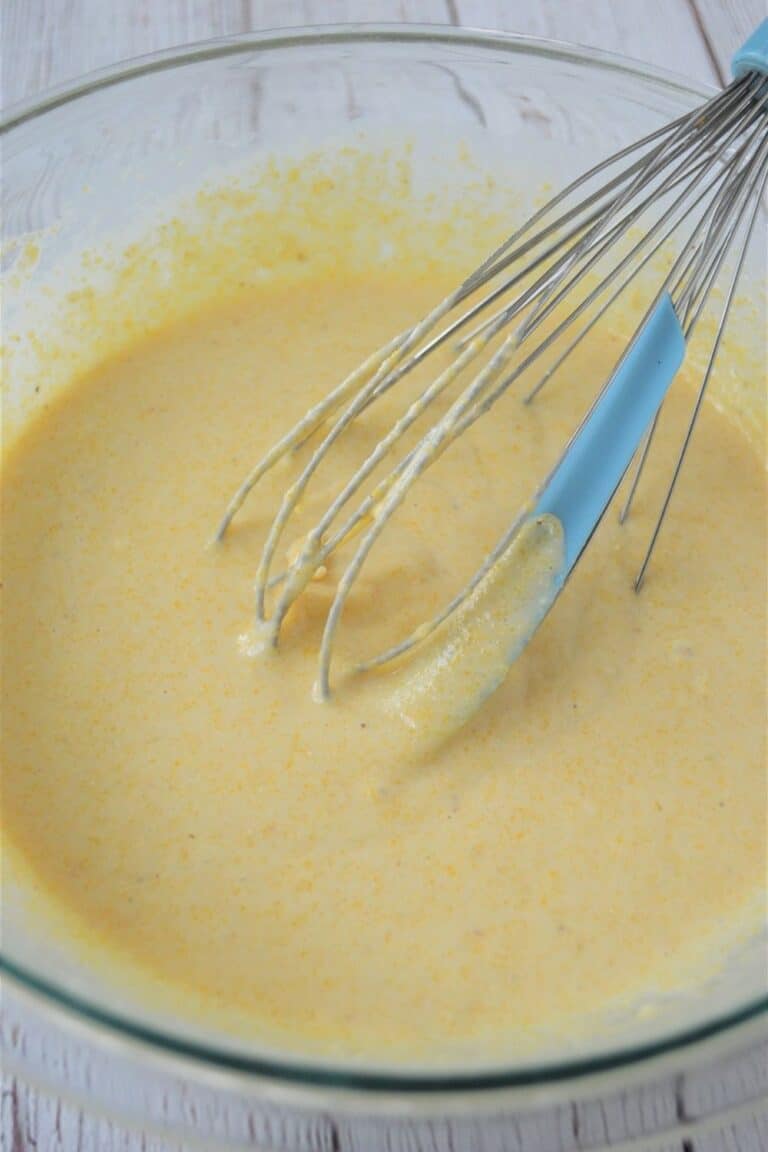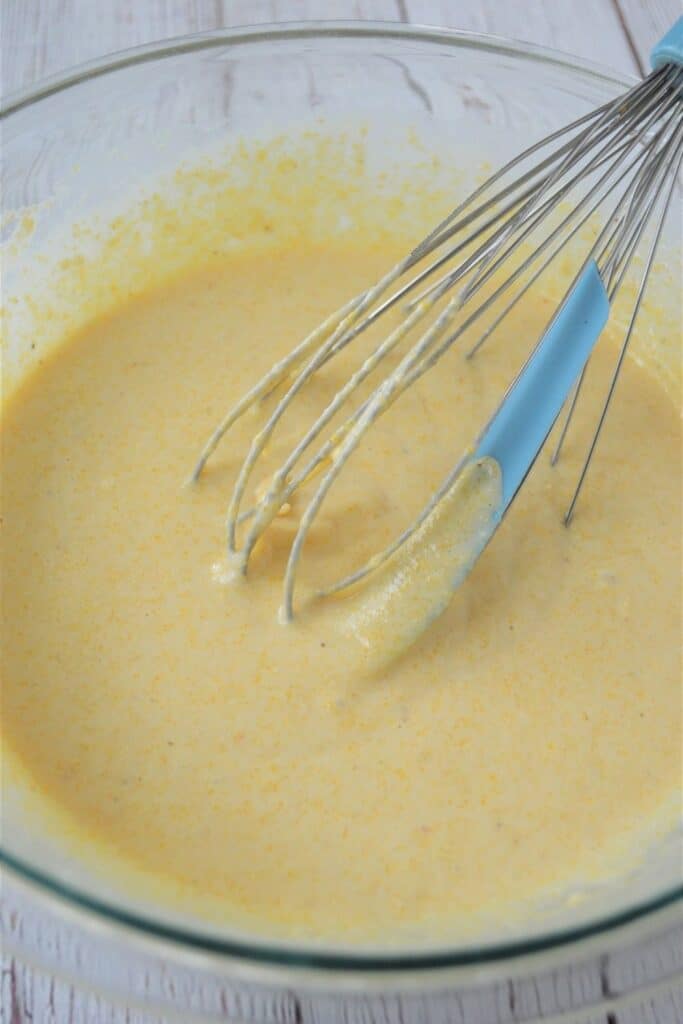 Step 3: Preheat your griddle or skillet, and grease the pan. Then pour around 1/4 cup of the pancake batter into the pan or griddle.
Step 4: Cook until you see bubbles forming, and then with a large spatula, flip the pancake over. Then cook another minute or two until cooked through.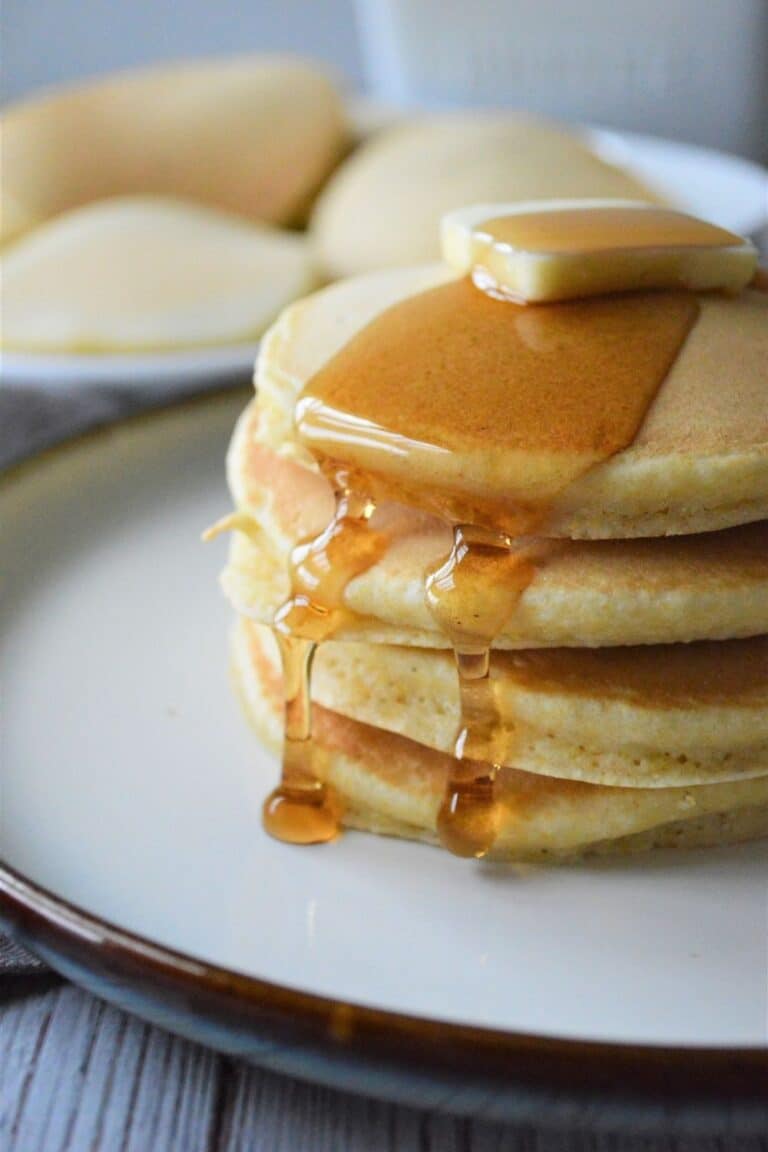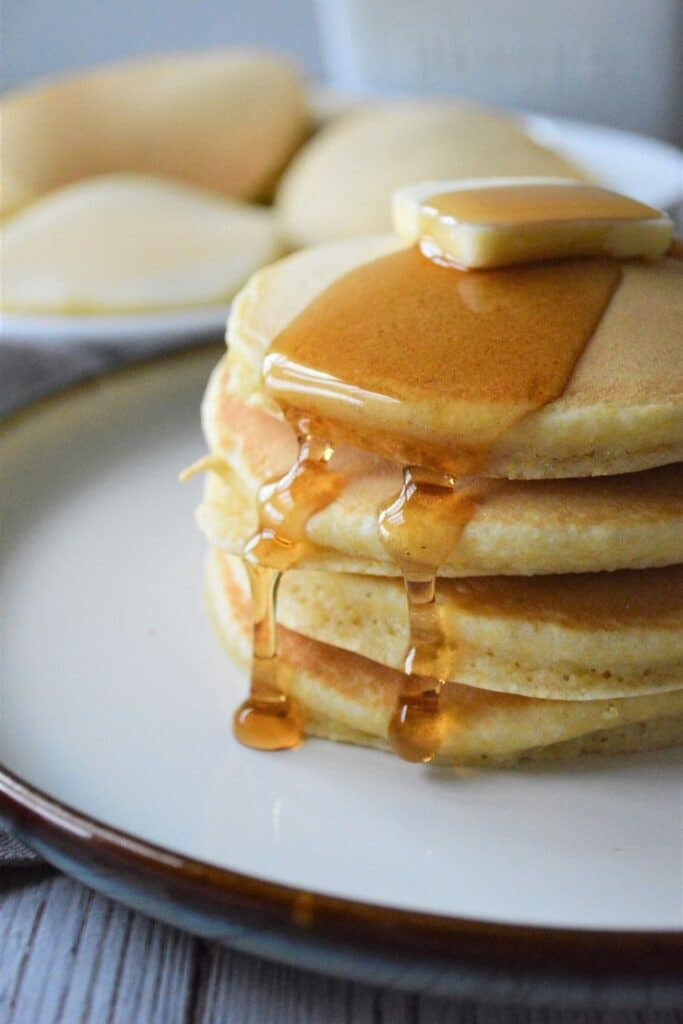 Step 5: Repeat until all the pancakes are cooked, then serve and enjoy.
Storage and Freezer Instructions
If you have some of these cornmeal pancakes leftover simply store in an airtight container for 2-3 days in the refrigerator.
This pancake can also be frozen, if you want an easy grab and heat breakfast for busy mornings. Just place your pancakes in a single layer on a cookie sheet.
Flash freeze for 30 minutes or 1 hour. once the pancakes are frozen, transfer into a container or freezer bag. Freeze for 3-4 months.
To reheat, you can microwave for 20-30 seconds, or even heat up in the toaster.
Grab my Free Kitchen Conversions Printable! This shows you how many cups are in a quart, pint, etc. A great printable to keep handy for when you need to convert a recipe.
Expert Tips and Variations To Recipe
This is the best cornmeal pancakes, and if you are looking for ways to change it up, here are ideas.
You can swap milk for buttermilk for buttermilk cornmeal pancakes.
Add in some fresh blueberries or other fruit for a blueberry cornmeal pancake recipe.
Add in a drizzle of honey in the batter for added sweetness.
If you need gluten free use a gluten free flour blend in replace of all purpose flour.
Toss in some chocolate chips, or other items.
This is an easy breakfast idea for kids and adults. A ground cornmeal and flour creates the perfect homemade pancake mix that you will want to use over and over again.
Recipe FAQs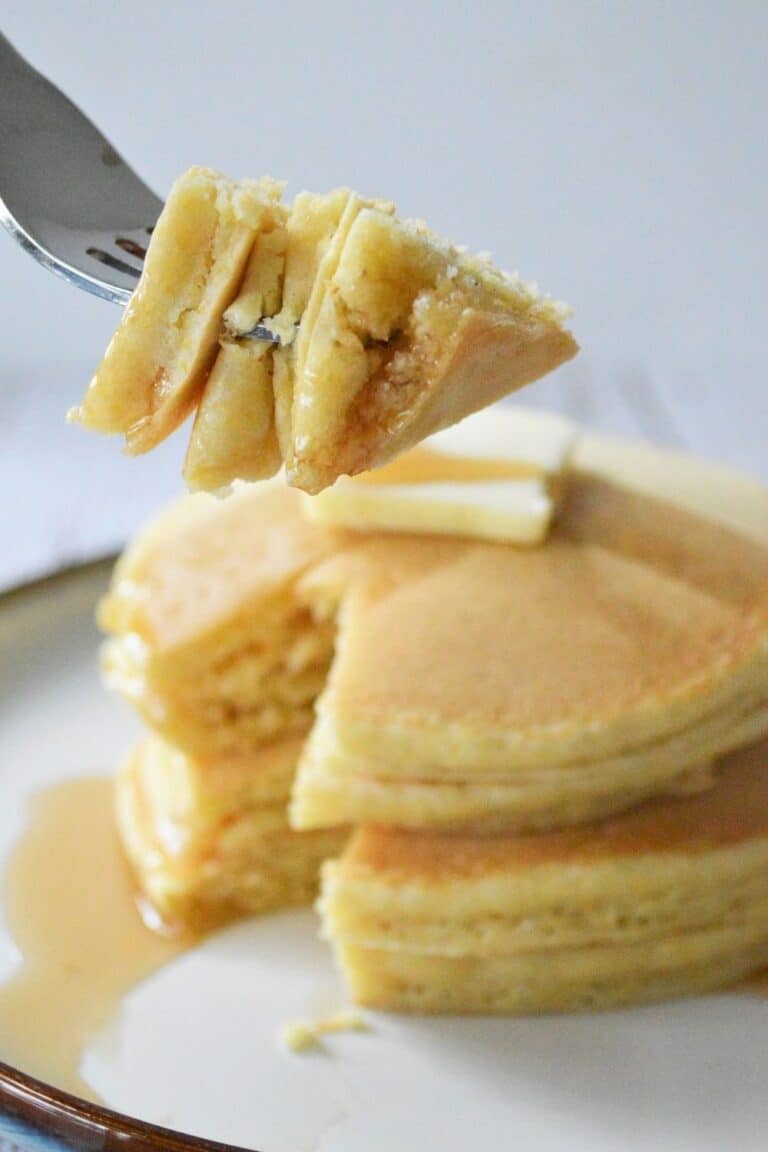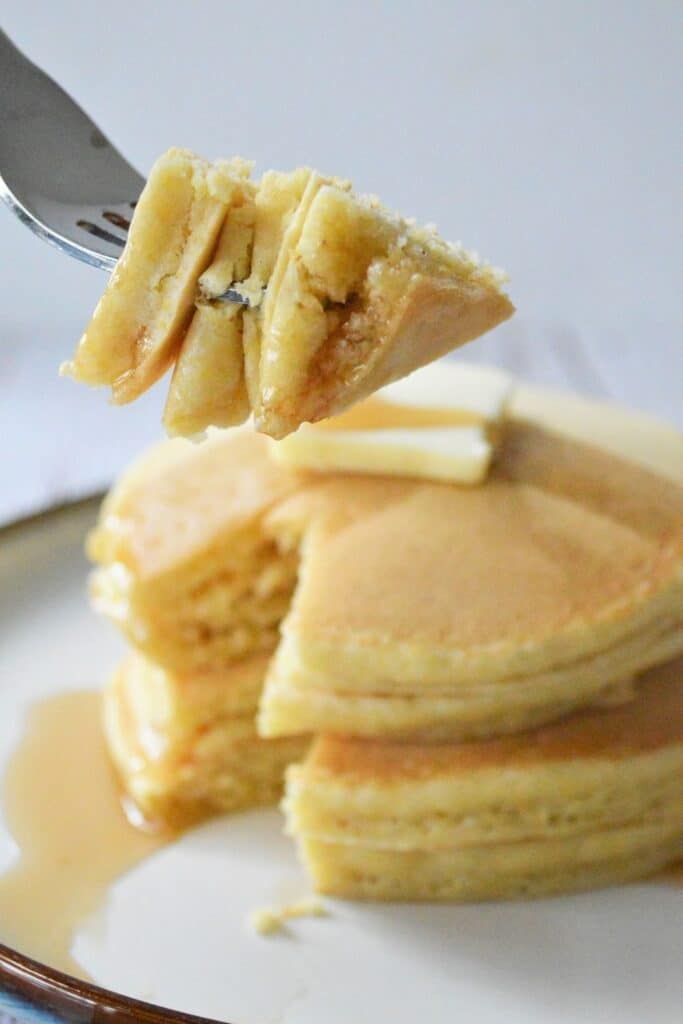 Want More Breakfast Recipes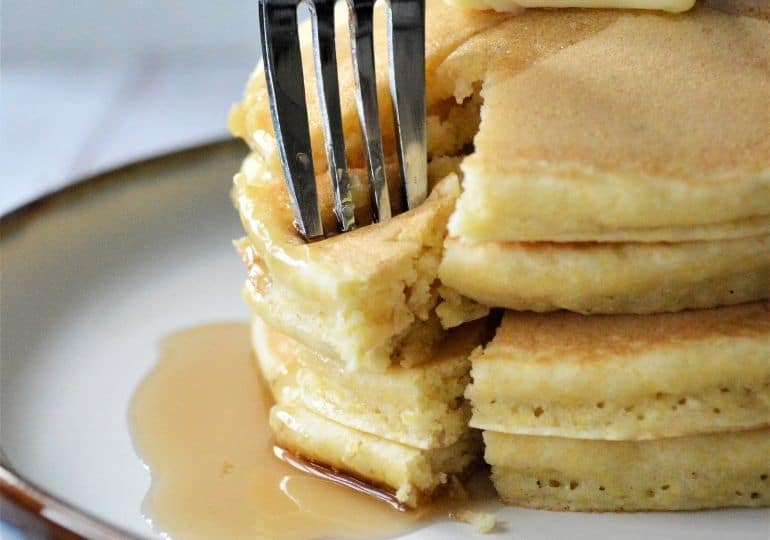 Cornmeal Pancakes Recipe
Servings 8 -10
Cornmeal Pancakes Cornmeal Pancakes are a delicious way to jumpstart your morning. This cornmeal pancake recipe is light, fluffy, and so easy to make. A freezer-friendly hoe pancake recipe.
Ingredients
Cornmeal Pancakes
¾ cup cornmeal
1 ¼ cup all-purpose flour
¼ cup sugar
2 teaspoons baking powder
¼ teaspoon salt
1 ⅓ cup milk
¼ cup vegetable oil
1 egg
2 teaspoons vanilla extract
Instructions
Whisk together cornmeal, flour, sugar, baking powder, and salt.

Next, add milk, oil, egg, and vanilla extract. Mix until you have a smooth texture.

Preheat skillet or non-stick griddle. Pour approximately ¼ cup of batter onto the griddle for each pancake.

Cook until you see bubbles forming in the pancake. Flip and cook for another 1-2 minutes on the other side.

Remove cornmeal pancake from griddle and let cool slightly.

Notes
You can use buttermilk to replace of milk. This is a light and fluffy cornmeal pancake recipe. You can store your leftover pancakes in the fridge for 2-3 days. Or you can freeze up to 3 months in the freezer. To reheat warm pancakes in the microwave, toaster, or a skillet. Depending on the size of the pancakes you make, will depend on how many pancakes you make. You can double or triple the recipe if you want to make a larger batch to feed your family or meal prep with. Store in the fridge, or freeze any pancakes you don't eat right away. You can keep the pancakes warm by keeping them in the oven at 200 degrees, in a single layer. Then serve up warm and fresh pancakes.
Nutrition
Serving: 1gCalories: 193kcalCarbohydrates: 27gProtein: 4gFat: 7gSaturated Fat: 1gPolyunsaturated Fat: 6gCholesterol: 24mgSodium: 196mgFiber: 1gSugar: 5g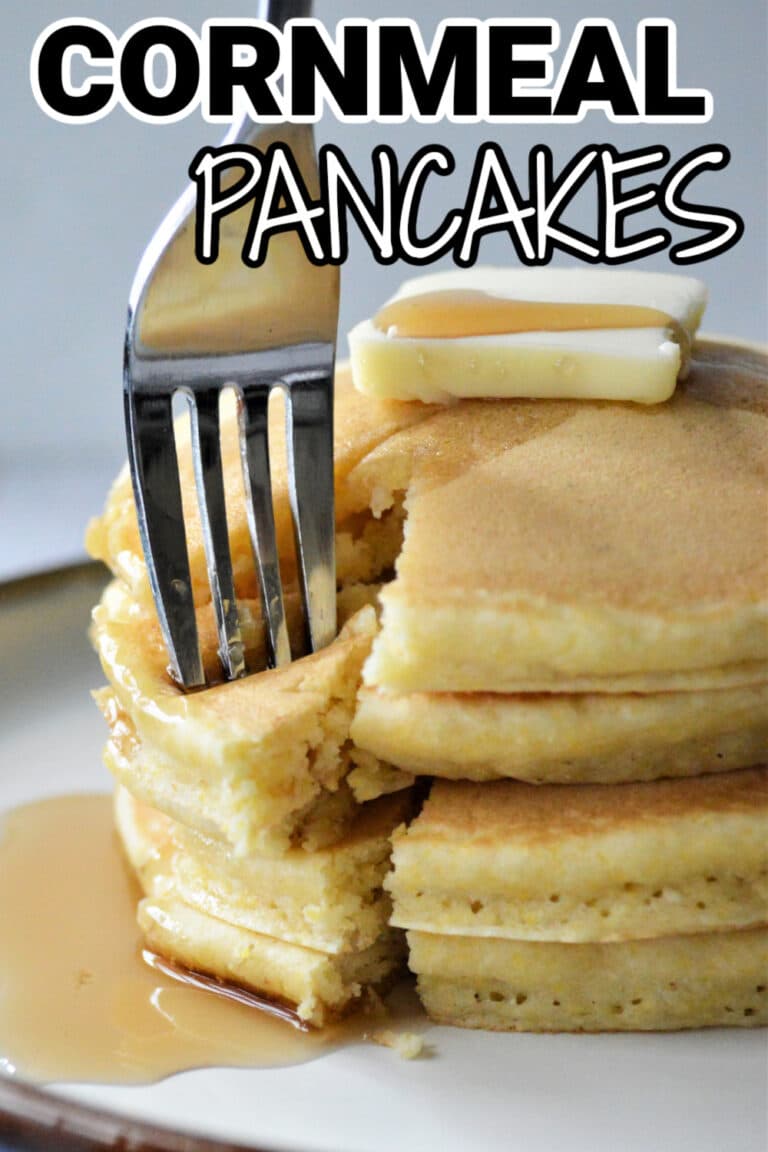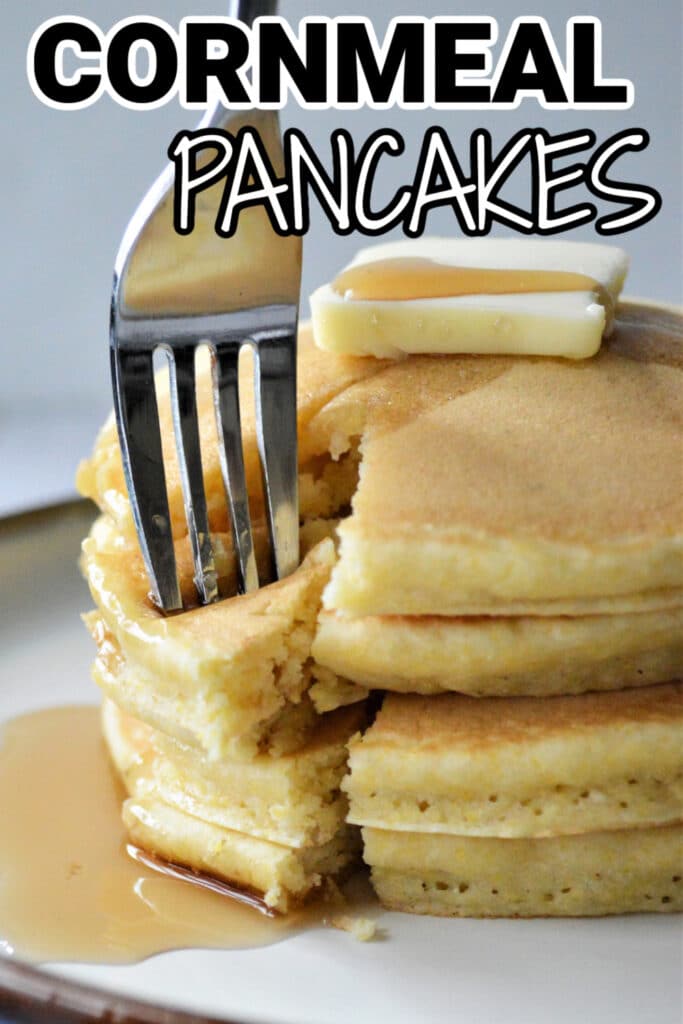 Reader Interactions