I am so excited to share these easy keto Instant Pot recipes with you! Being able to cook keto meals that fit your lifestyle is important. Now you will be able to save tons of time by using your Instant Pot. These keto Instant Pot recipes will transform your life.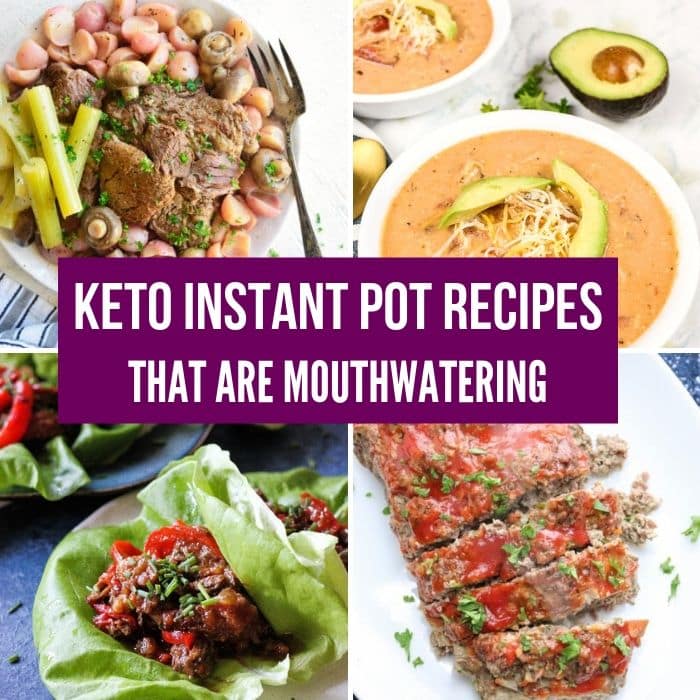 Plus, if you haven't cooked a lot of food in your pressure cooker yet you may not realize how much more flavorful everything is. So dust off the Instant Pot
and get ready to make the easiest and best dinners you have ever tried!
More Instant Pot Reads
Easy Keto Instant Pot Recipes
Easy Keto Instant Pot Recipes to whip up dinner in a hurry, without being loaded with carbs. Keto Instant Pot recipes all in one spot!
Photo Credit: www.eatingonadime.com
Juicy sausage, fresh bell peppers, onions, tomato sauce, broth, and seasonings marry to create a fantastic supper! The best part it's keto so it will fit your diet. Plus, family that isn't keto won't even know the difference.
Photo Credit: joyfilledeats.com
There isn't much better than a classic roast recipe and this one is awesome! Not only can you make it in the pressure cooker, but it's also keto and packed full of flavor. Give it a try because I am sure you are going to love it.
Photo Credit: theflavoursofkitchen.com
What I enjoy about this cauliflower soup is naturally the way it tastes, but it looks amazing too. Serve it at your next dinner party and watch your guests rave about it.
Photo Credit: theendlessappetite.com
Looking for a soup that has a hint of spice? This Mexican chicken soup is mindblowing good and has an incredible flavor combination.
Photo Credit: berrymaple.com
If you haven't eaten a lot of lettuce wraps, you should change that. You get healthy food that also is easy to eat and tastes amazing. Plus, it looks terrific too.
Photo Credit: thisoldgal.com
This incredible keto meal will make you feel like you ordered dinner from an Italian restaurant! Grab a glass of wine, sit back, and relax while enjoying this home cooked fancy dinner.
Photo Credit: wholelottayum.com
I am a huge chili fan! If you are on a keto diet, you know that beans are out of the question. But that doesn't mean you can have chili! This recipe is over the top amazing with the Kielbasa!
Photo Credit: lowcarbyum.com
Anyway, you make meatloaf it's bound to taste great! I have found that making it in the Instant Pot, I save time, but more importantly, it is much moister and less likely to dry out like in the oven.
Photo Credit: myculturedpalate.com
Mashed potatoes are hard to give up when you first switch to a keto lifestyle. Let me just that you won't even remember regular mashed potatoes because these are just as flavorful. This is the comfort food of your dreams.
Photo Credit: www.melaniecooks.com
Egg roll fanatics are going to be thrilled with this unique spin! Who says you have to have something deep fried when you can make this in your pressure cooker at it's even better?
Photo Credit: pipingpotcurry.com
Holy yum! This coconut shrimp curry is phenomenal and whenever I make it there is never any leftovers...ever! Your next dinner party is going to be next level good. It's kid-friendly too!
Photo Credit: cookeatpaleo.com
Juicy tender chicken thighs and your favorite salsa thrown in your pressure cooker and you will have a meal made for a king! Serve over a bed or fluffy white rice, eat it in a tortilla or by itself.
Photo Credit: beautyandthefoodie.com
What could be more scrumptious than smothered chicken? This meal is hearty and will fill up even the hungriest family members. They will be happy to gobble it all up too.
Photo Credit: mondayismeatloaf.com
Frittatas are amazing because you can literally eat them any time of day. But they just got so much easier to make now that you can cook them in your Instant Pot.
Photo Credit: ketocookingchristian.com
You have never had anything so good as this yummy pork carnitas. The meat is packed with incredible flavor, and you can eat it so many ways! Watch out because you are likely to become addicted.
Is the Instant Pot Bulletproof-friendly?
Is the Instant Pot Bulletproof Friendly you ask? Bulletproof is a term used to show if the protein structure and such stays intact. It is considered to be a "yellow-green" range. Because you cook under the 300-degree range your fats and proteins will stay intact and keep the structure. You can read more on the Bulletproof Guide here.
Can You Meal Prep These Instant Pot Recipes
Of course. Just as long as the recipe you make stores well, you will be able to meal prep for the freezer or even for the work week. I love meal prepping and some of these recipes are fantastic. For me, I love eating leftover soup for quick lunches in the winter months.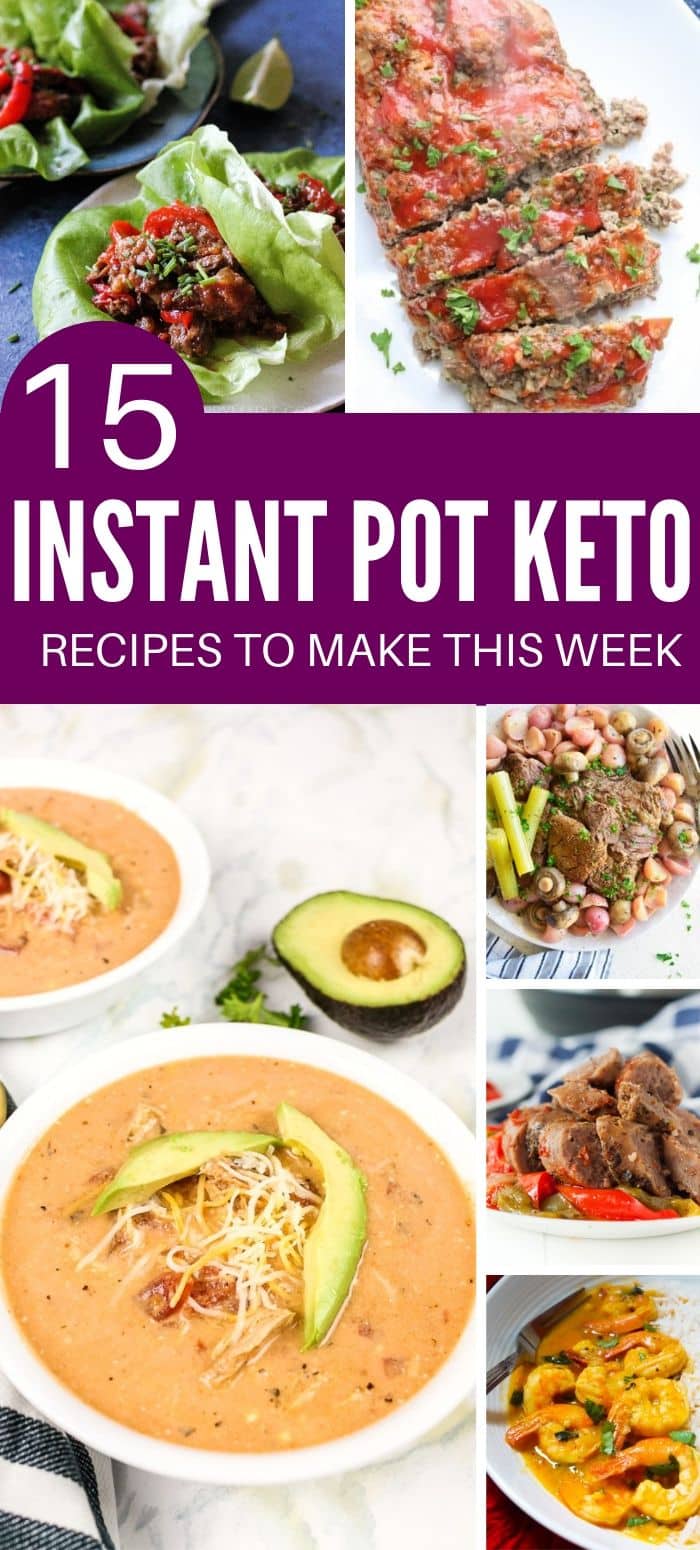 What is your go-to keto instant pot recipe?