I am so excited to share these easy keto Instant Pot recipes with you! Being able to cook keto meals that fit your lifestyle is important. Now you will be able to save tons of time by using your Instant Pot. These keto Instant Pot recipes will transform your life.
Plus, if you haven't cooked a lot of food in your pressure cooker yet you may not realize how much more flavorful everything is. So dust off the Instant Pot
and get ready to make the easiest and best dinners you have ever tried! Or head over and check out this list of delicious keto desserts for a sweet treat after dinner is served.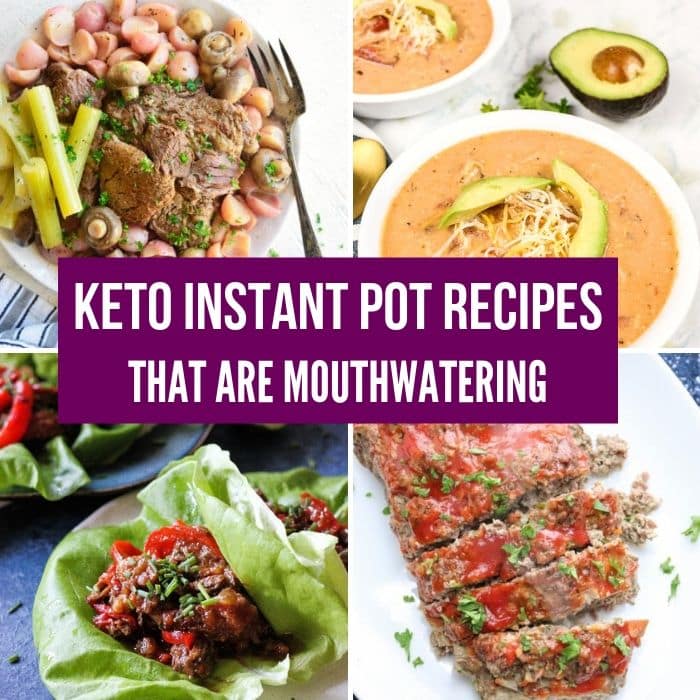 More Instant Pot Reads
Is the Instant Pot Bulletproof-friendly?
Is the Instant Pot Bulletproof Friendly you ask? Bulletproof is a term used to show if the protein structure and such stays intact. It is considered to be a "yellow-green" range. Because you cook under the 300-degree range your fats and proteins will stay intact and keep the structure. You can read more on the Bulletproof Guide here.
Can You Meal Prep These Instant Pot Recipes
Of course. Just as long as the recipe you make stores well, you will be able to meal prep for the freezer or even for the work week. I love meal prepping and some of these recipes are fantastic. For me, I love eating leftover soup for quick lunches in the winter months.
Easy Keto Instant Pot Recipes
Easy Keto Instant Pot Recipes to whip up dinner in a hurry, without being loaded with carbs. Keto Instant Pot recipes all in one spot! Give one or more of these pressure cooker keto recipes a try for dinner or lunch tonight.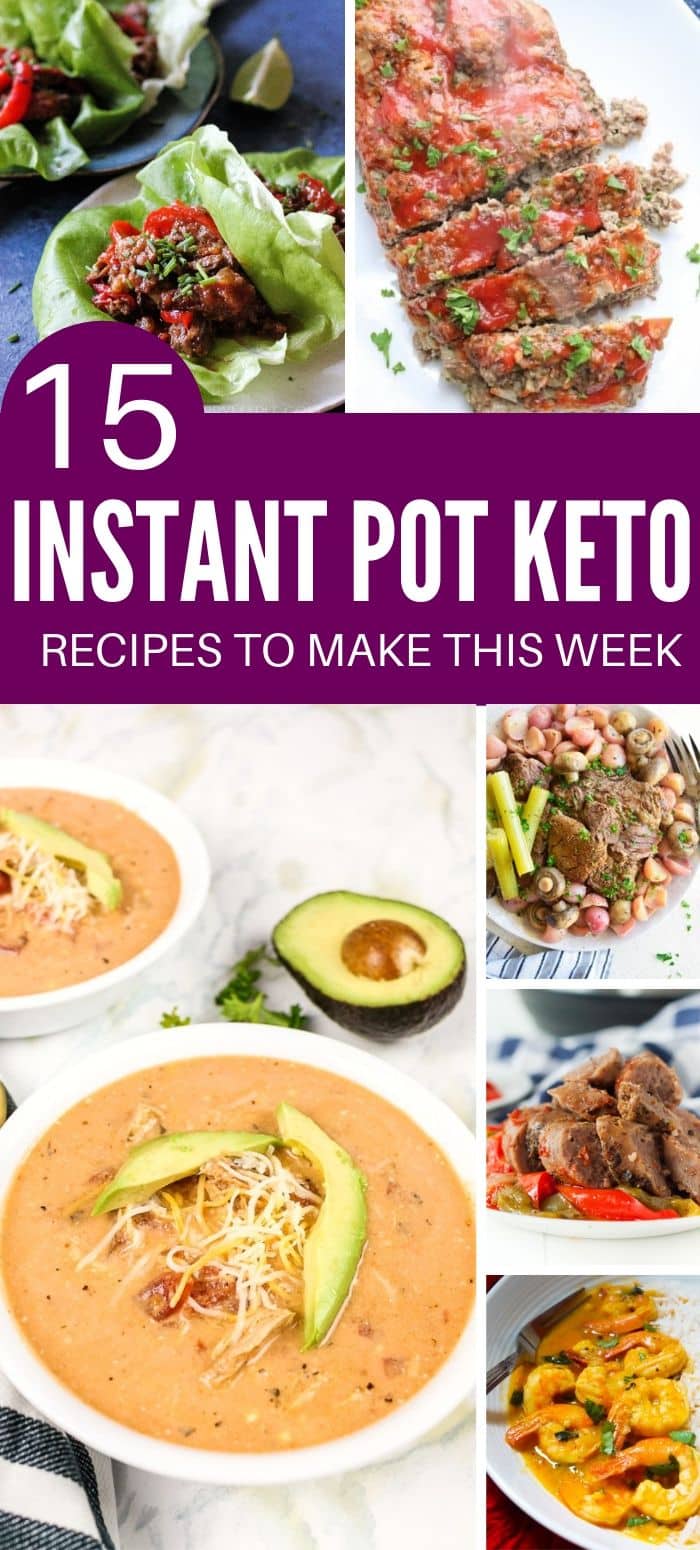 What is your go-to keto instant pot recipe?