Here is how to double an Instant Pot recipe the right way to set yourself up for success! Learn the no-fail way to double Instant Pot Recipes so you can feed a crowd, freeze leftovers, or serve a larger family.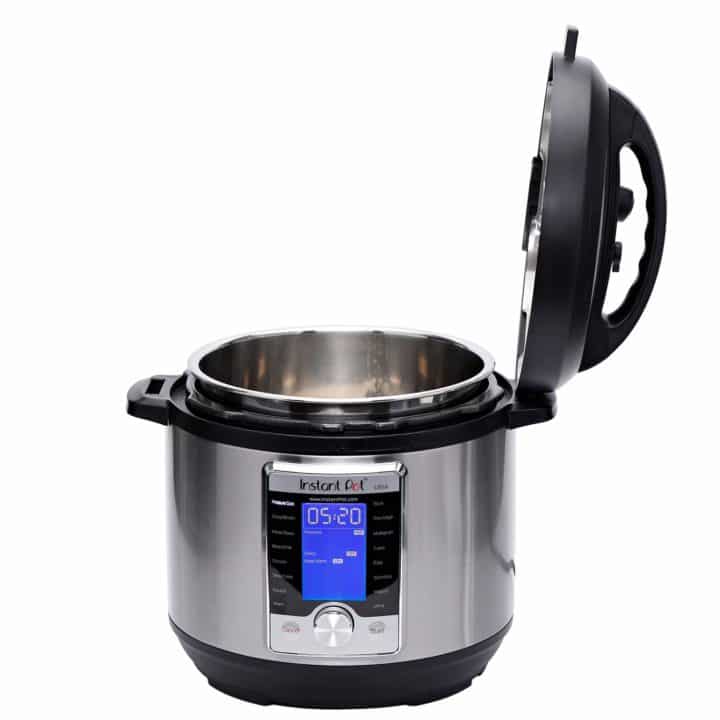 The Instant Pot is still swarming all over the world at the energy efficiency it offers, quicker cook time and incredible flavors it produces!
But what happens when you want to double a recipe? If you aren't careful you could end up with a disaster on your hands. Learn the right way to double Instant pot recipes! Doubling Instant Pot recipes can be done, it is sometimes challenging, and takes some trial and error.
Best Instant Pot Accessories To Purchase for your pot!
Learn How to Double an Instant Pot Recipe
Study Recipe
The first step is to really look at your recipe to see if it is even possible. I say this because there is a Max Capacity line in your instant Pot you have to abide by for safety reasons.
A quick guide on how full your pressure cooker should be at max
Grains and legumes

| These expand so never fill your Instant Pot more than ½ way. As they cook they will expand quite a bit.

Other Recipes

| don't go over 2/3rds the way full on other recipes. Make sure that you don't go over capacity.
If your recipe will pass phase one then you might have a chance this will work. Remember this is a rough guide not a guarantee it will work!
Use The Same Cook Time
You would think doubling a recipe means a longer cook time, right? With electric pressure cooking, you want to stick to the same cook time the recipe says.
My guide of recommendation is stick to the same cooking time as original recipe (with some exceptions). Now, it will take longer for your Instant Pot to reach pressure but it will still cook your recipe evenly and thoroughly.
If you are cooking food like vegetables, pasta, or even risotto, you might decrease your cook time, if they take longer to come to pressure you know mushy pasta or overdone rice is never tasty. So reducing the cook time gives you that perfectly cooked dish still,
Guide to Reducing Cook Time
For every 2 minutes extra it takes the pressure cooker to come to pressure (after 10 minutes) subtract 1 minute from the cooking time.
You just have to remember the Instant Pot is different than a stove top recipe and there will be trial and error.
Reducing Serving Sizes on Recipe
If you are wanting to adjust a recipe whether halving or dropping down by a few servings, here is a little guidance.
1-2 Servings- Generally Cooks For 5-10 Minutes

3-4 Servings – Generally Cooks For 10-20 min.

5-6 Servings- Generally Cooks For 15-25 min.

7-8 Servings – Generally Cooks For 25-35 min.
When wanting to decrease recipe by 2 serving sizes you subtract 2-5 minutes off cook time. You would do this on any recipe of 3-4 servings or more.
A Guide To Adjusting Instant Pot Recipes
Every recipe is so different with different variables. The Instant Pot is trial and error and remember this is a guide.
I can't guarantee this will work for every recipe you try. But it can be a starter step to working towards success in adapting Instant Pot Recipes.
So many variables come into play with recipes that can make it harder to gauge the right cook times. I hope this guide can help you get the recipe right when you go to adjust the size of recipe in Instant Pot.
Tasty Instant Pot Recipes

Do you have success with Doubling Instant Pot Recipes?