Whiskey Lemonade is one of our favorite whiskey mixed drinks to serve up in the spring and summer. Refreshing, cold, and so simple to make. Two ingredients are all you need for this whiskey and lemonade mixed drink. I whiskey drink that is paired with sweet lemonade, for that tangy and sweet component.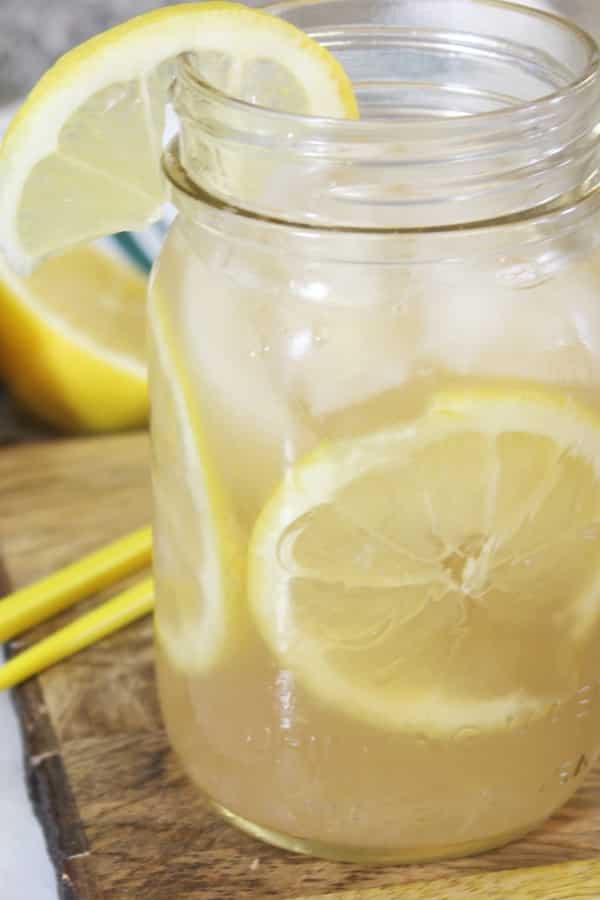 My husband loves his whiskey. Jack Daniels, Crown Royal, or even Maker's Mark. He loves to unwind after a long day on the job with a light and refreshing drink on occasion. One of the ways is this whiskey and lemonade. Add in a fresh squeeze of lemon for added citrus flavor and sip away.
Whiskey Lemonade
This whiskey cocktail is perfect for summer cookouts, Memorial Day entertaining or just for a relaxing night at home after a long work week. However or whenever you make this drink, you will thank me! This whiskey drink literally takes minutes to make!
More Ways To Serve Up Whiskey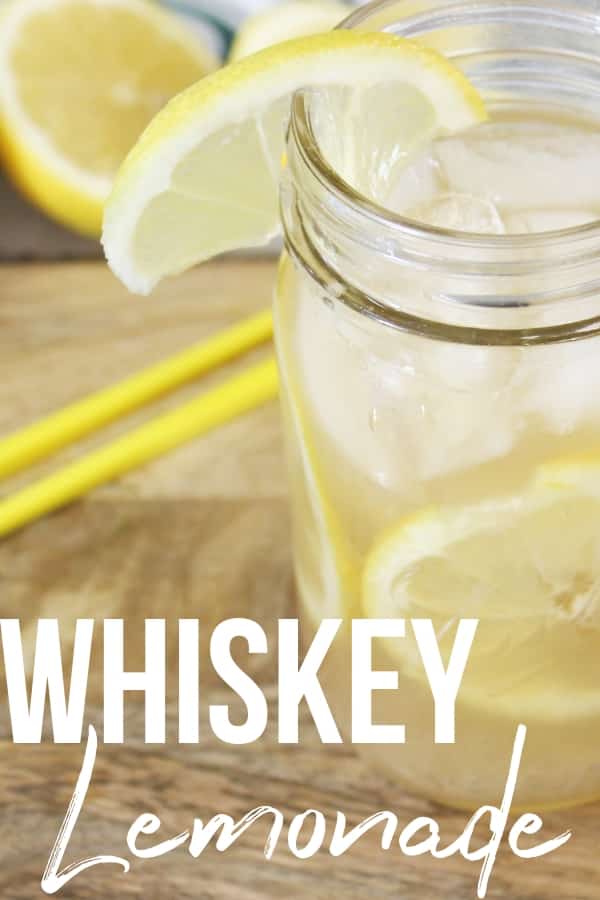 What Alcohol Should I Mix with Lemonade?
While there are many options of alcohol that you can mix with lemonade, my recommendation is whiskey. Grab your favorite brand of Whiskey and do a shot or more, and then pour on lemonade over a glass of ice. It is refreshing, light, and a wonderful adult mixed drink to sip away on.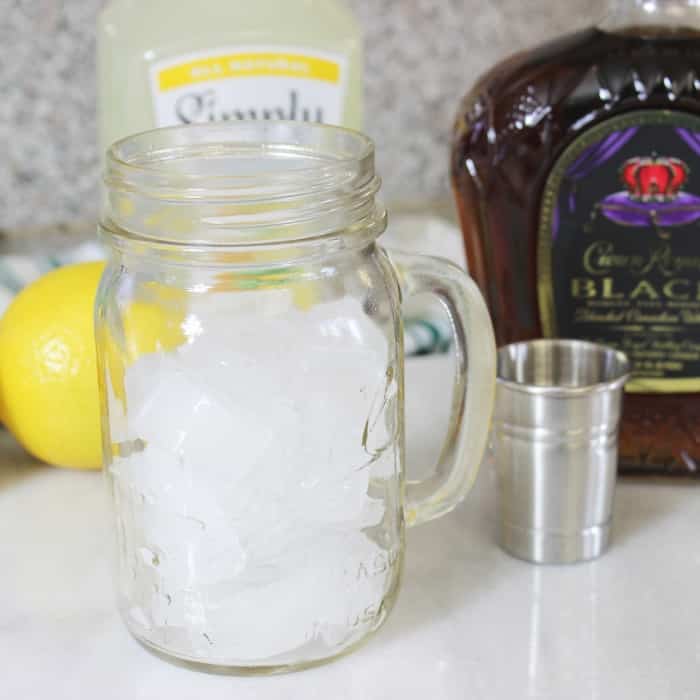 Crown Royal Black
Now, we used Crown Royal Black for this whiskey and lemonade. BUT, I will be the first to say, use any brand of whiskey you prefer! Sometimes we just Jack Daniels and other times we don't. It is all about what your personal preference is.
How to Make Whiskey and Lemonade Cocktail
This video shows you how easy it is to make whiskey and lemonade! Adjust the ratio to fit your tastebuds. I go way light for me, and my husband pours in a bit more whiskey. A very versatile and simple mix of whiskey and lemonade.
Can I Use Homemade Lemonade for Whiskey Mixed Drink
Store bought or homemade lemonade will work for your lemonade and whiskey mixed drink! It is all about what you prefer. Feel free to even play with flavored lemonades for added layers of flavor!
Can I Make Whiskey and Lemonade Ahead of Time
Yes! Feel free to make a pitcher of this lemonade whiskey drink and keep it in the fridge until ready to serve. Serve on ice if you prefer or skip it! Nothing beats a classic whiskey drink.
Yield: 1 drink
Easy Whiskey Lemonade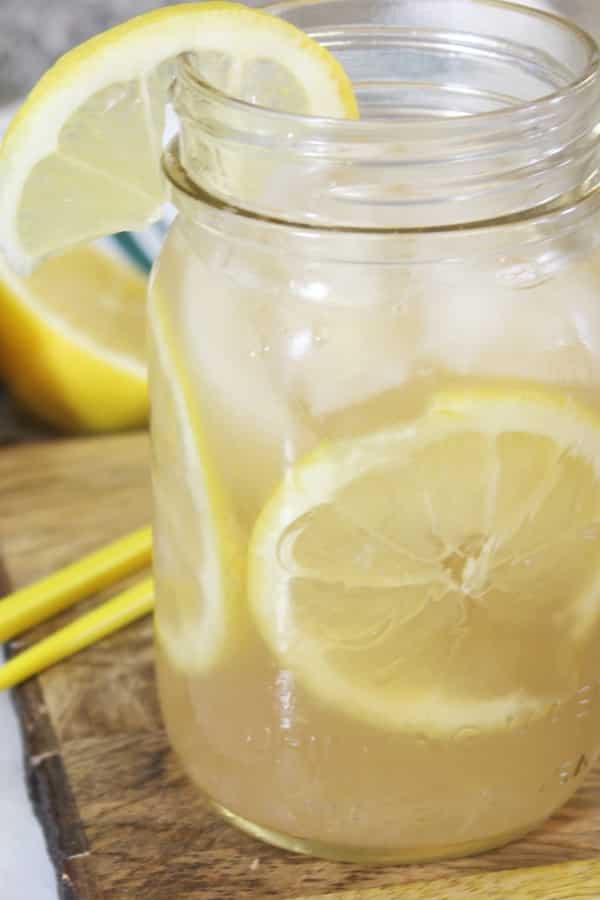 A sweet and citrus filled whiskey lemonade drink. Great for summer entertaining or a way to kick back after a long day at work.

Prep Time 3 minutes

Total Time 3 minutes
Ingredients
1 shot whiskey
6 ounces lemonade
Instructions
Grab a cup and toss some ice in it, and then pour in a shot of whiskey.
Then pour over lemonade to blend, and give a good stir. Serve and enjoy.
Notes
Adjust the whiskey and lemonade ratio to fit your taste buds.
Recommended Products
As an Amazon Associate and member of other affiliate programs, I earn from qualifying purchases.
Nutrition Information:
Yield:
1
Serving Size:
1
Amount Per Serving: Calories: 171Total Fat: 0gSaturated Fat: 0gTrans Fat: 0gUnsaturated Fat: 0gCholesterol: 0mgSodium: 8mgCarbohydrates: 19gFiber: 0gSugar: 19gProtein: 0g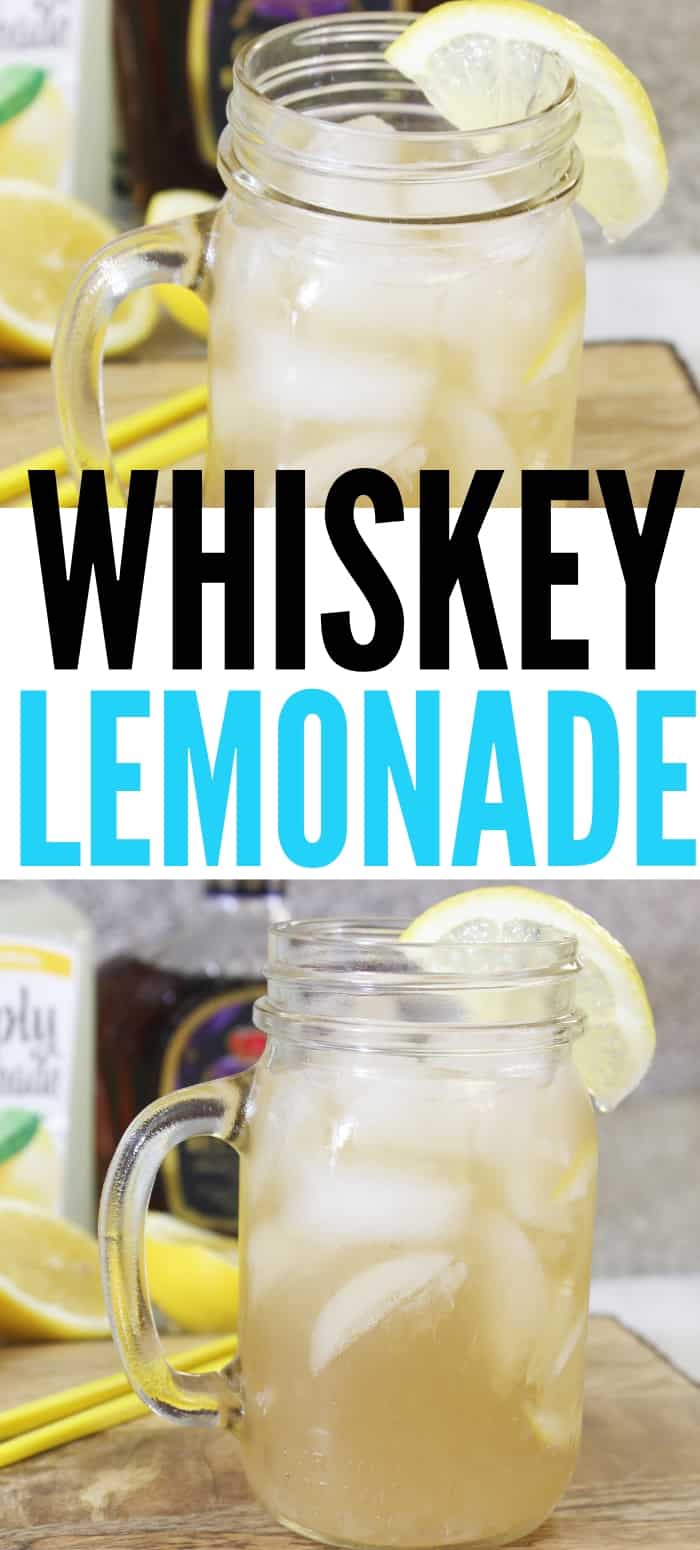 Have you made a whiskey cocktail before?