Whiskey Lemonade is one of our favorite whiskey mixed drinks to serve up in the spring and summer. Whiskey and lemonade come together for one refreshing summer drink.
If you are a fan of lemonade, try making your own Instant Pot lemonade to mix in with this Crown Royal drink. Or whip up my Summer Brew that is a vodka, lemonade, and beer mixture.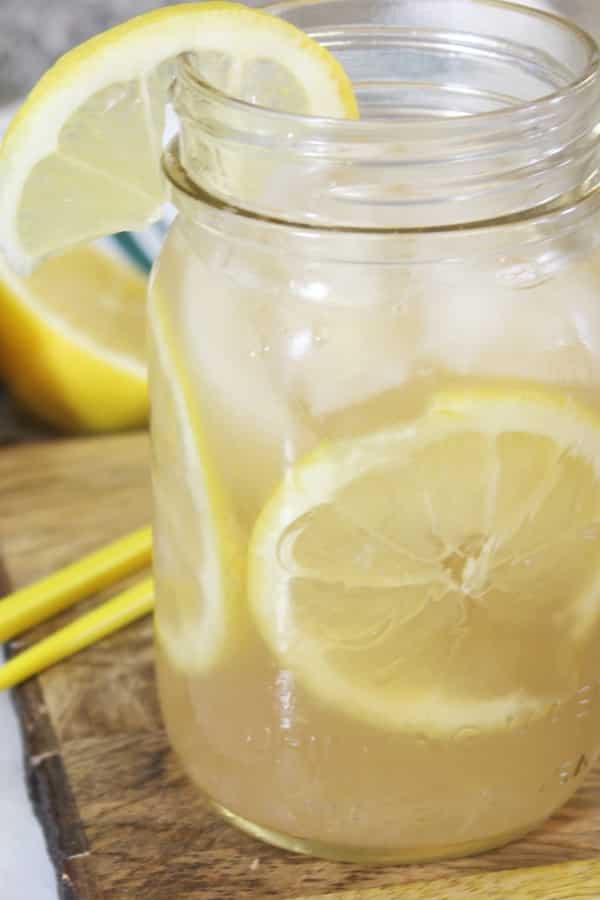 My husband loves his whiskey. Jack Daniels, Crown Royal, or even Maker's Mark. He loves to unwind after a long day on the job with a light and refreshing drink on occasion.
One of the ways is pairing with lemonade. Add in a fresh squeeze of lemon for added citrus flavor and sip away.
Why You Might Enjoy This Whiskey Lemonade…
Easy
Simple ingredients
Great summer cocktail
Quick to make
versatile on whiskey you use
Use fresh or store bought lemonade
Ingredients
Whiskey
Lemonade
Fresh Lemons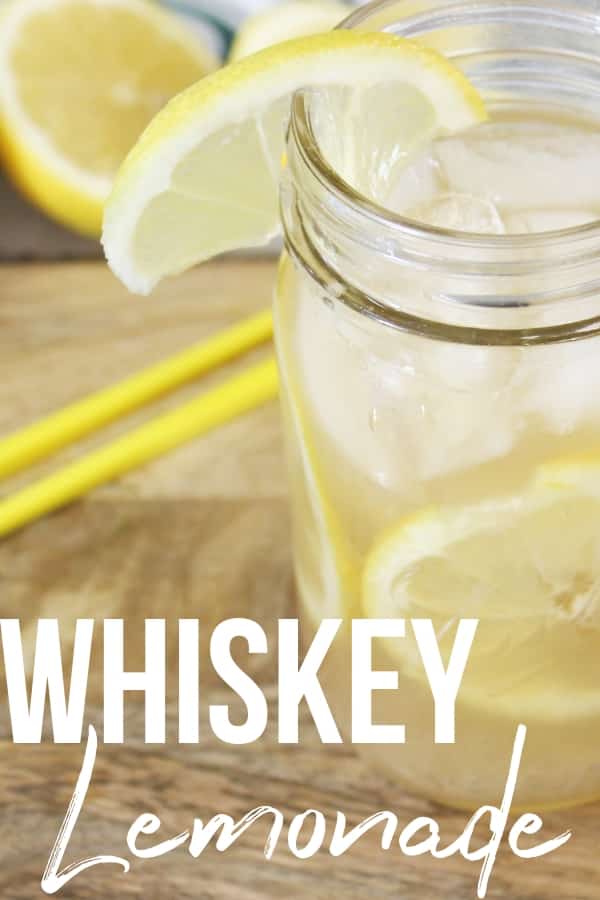 How to Make
Step 1: In a glass or mixing cup, add your lemonade and cubed or crushed ice.
Step 2: Add in a shot of your whiskey of choice. Or if you are feeling lucky add a splash more for a stronger drink. Use a cocktail shaker or a spoon and mix up your cocktail.
Step 3: Pour into a chilled cocktail glass if you would like, and sip away. If you want a pop of color adds a maraschino cherry on top or even an orange peel for a pop of color.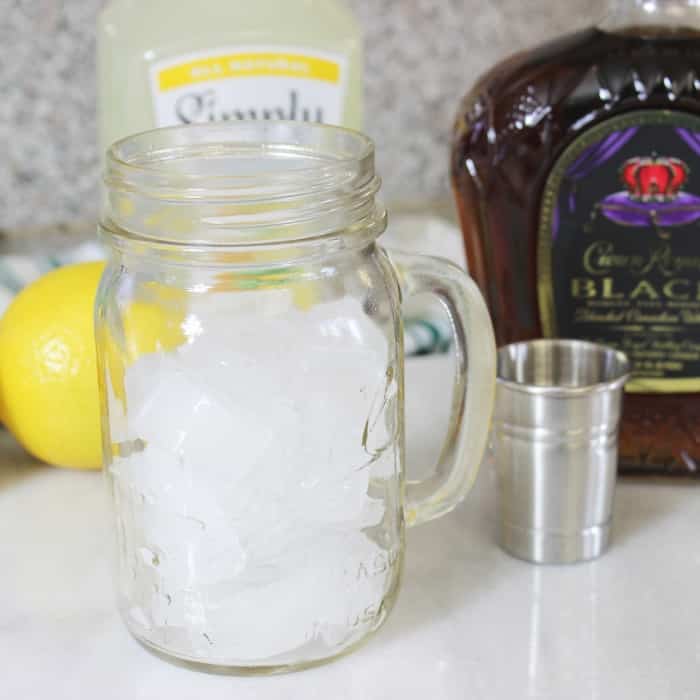 Storage
If you make this crown royal mixed drink in advance, just store it in the fridge. When you are ready to pour a drink, stir first.
The lemonade and whiskey can separate a little bit.
Variations
I love to serve with a glass filled with ice, to give it a super chilled flavor. But you can use a mixing glass to mix drink and pour without ice.
Reach for a flavored lemonade if you would like.
Use any brand of whiskey you like.
Make a pitcher or a single serve drink.
Recipe FAQs
More Ways To Serve Up Whiskey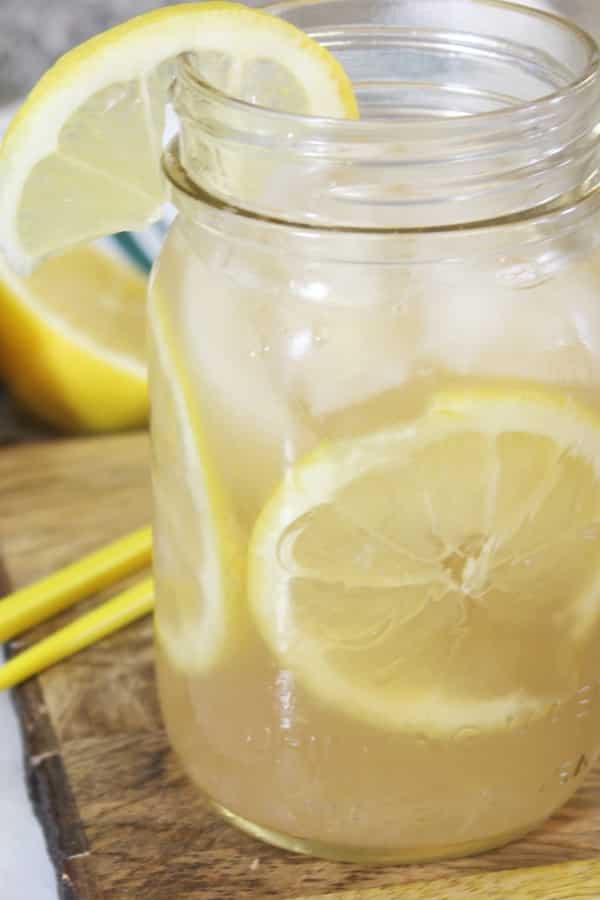 Easy Whiskey Lemonade
Servings 1 drink
A sweet and citrus-filled whiskey lemonade drink. Great for summer entertaining or a way to kick back after a long day at work. This whiskey cocktail is great to make one cup or a pitcher to serve a crowd.
Ingredients
1 shot whiskey
6 ounces lemonade
Instructions
Grab a cup and toss some ice in it, and then pour in a shot of whiskey.

Then pour over lemonade to blend, and give a good stir. Serve and enjoy this whiskey lemonade.
Notes
Adjust the whiskey and lemonade ratio to fit your taste buds. You can use any brand of whiskey you would like. Try a flavored lemonade for a nice twist in flavor. Fresh lemons add decoration to the cup, but also flavor.
Nutrition
Serving: 1gCalories: 171kcalCarbohydrates: 19gSodium: 8mgSugar: 19g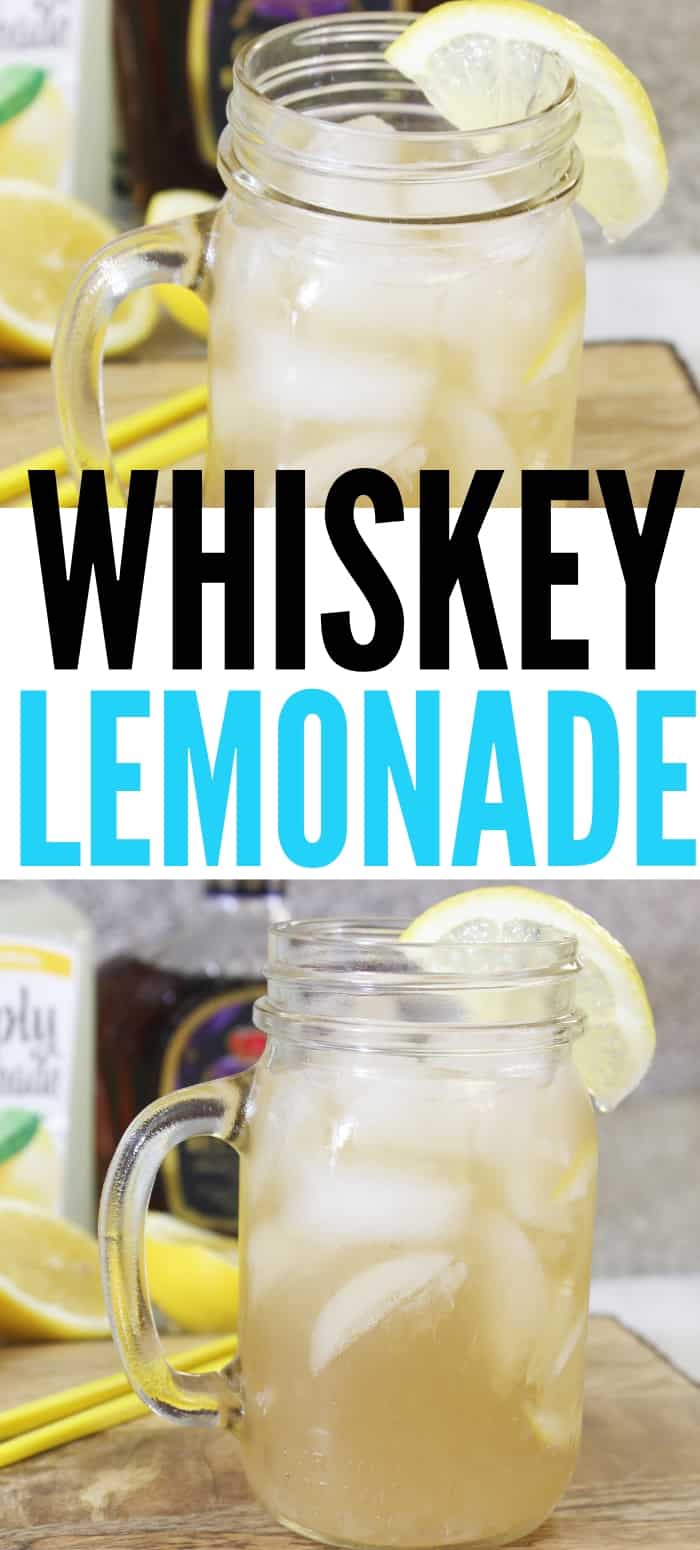 Have you made a whiskey cocktail before?
Reader Interactions