Instant Pot Lemonade is a homemade lemonade recipe. This is a fresh lemonade that is full of sweet flavor.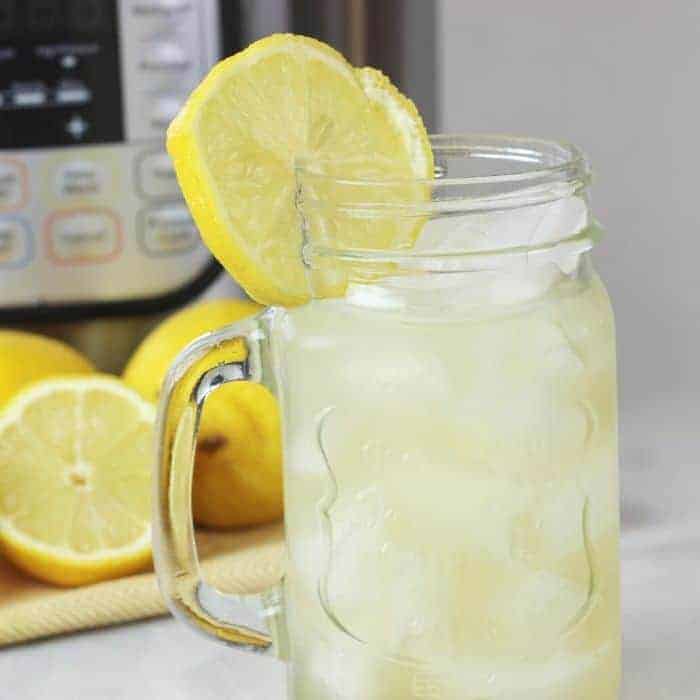 Instant Pot Lemonade is the ultimate lemonade recipe. Perfectly sweet and a sunny citrus flavor in every sip! A delicious lemonade concentrate that will be a hit this summer.
All you need is water, lemons and some sugar to make an incredible homemade lemonade.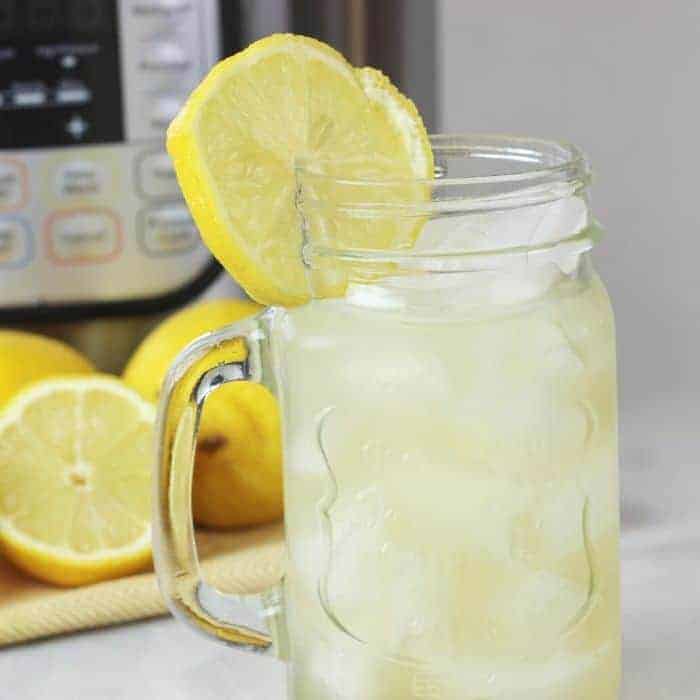 You might be thinking why to use the pressure cooker to make lemonade, and I have an answer! Instant Pot Lemon just got a makeover with this good lemonade recipe.
With a 5 minute cook time, it infuses all the fresh lemon flavor to create a lemon syrup you add water to. This is such an easy lemonade recipe you have to try.
You create the perfect cup of lemonade each and every time. Make a single glass of lemonade or a pitcher of lemonade.
How to Make Instant Pot Lemonade
Step1: Start by zesting 2-3 lemons. Set the zest aside.
Step 2: Now juice 5 large lemons to equal a cup of lemon juice. Pour through a strainer or cheesecloth to catch the pulp and seeds.
Step 3: Pour a cup of water into the pressure cooker. Next add in the lemon juice, zest, and sugar.
Step 4: Stir and place the lid on in the sealing position.
Step 5: Cook on high pressure for 5 minutes. Once it is done cooking allow it to naturally pressure release.
Step 6: Once done the lemonade syrup is done. Allow the lemonade syrup down and then add 3-5 cups of water to taste.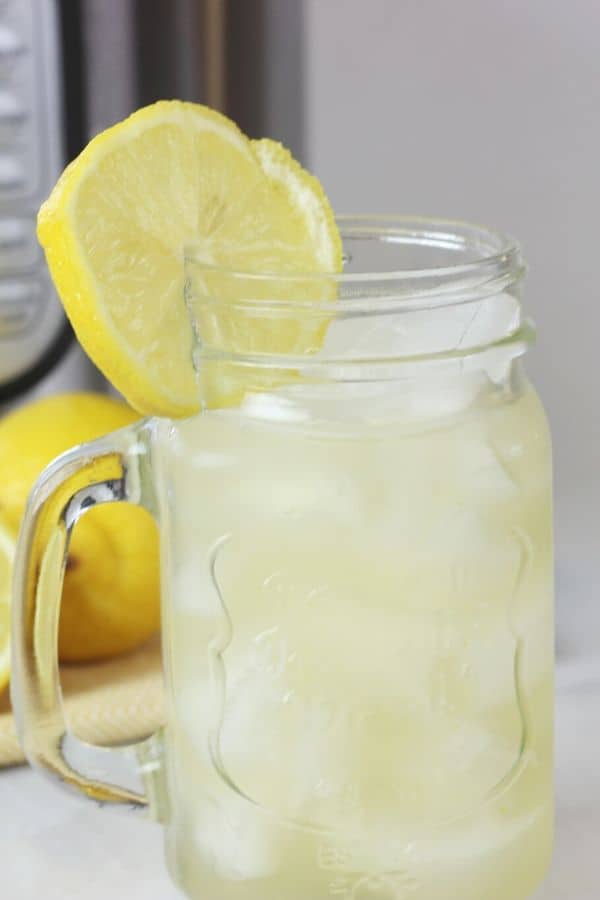 How Strong Is This Pressure Cooker Lemonade
Depending on how much water you add to the lemon concentrate, it will affect the flavor.
Less water will be stronger while more water dilutes and gives a mellow flavor. It's up to you what you choose to mix.
Grab my Free Instant Pot Cooking Time Cheat Sheet Printable. This is great for beginners or pros to cooking in the Instant Pot.
Storage
You will want to store your fresh lemonade in the fridge in an airtight container. When you go to pour a cup, I recommend stirring well. The lemonade can separate a bit as it sits.
This instant pot drink just allows for a hands off approach for cooking lemonade syrup.
Expert Tips
Reach for fresh lemons, you don't want to use lemons that are spoiling.
If you zest, make sure to only zest the yellow portion of the lemon. Otherwise, the lemon zest will be tart.
You could add in some strawberries or even blueberries to change up the recipe a little bit.
This is an easy Instant Pot drink recipe, and you can print recipe below.
Variations To Recipe
Add frozen berries to act as ice and a sweet treat.
Summer Brew is an alcoholic beverage that is great to serve as a summer drink. Beer, vodka, and lemonade collide.
Whiskey lemonade is another cocktail that is calling your name. Pair with your favorite whiskey for a tasty drink!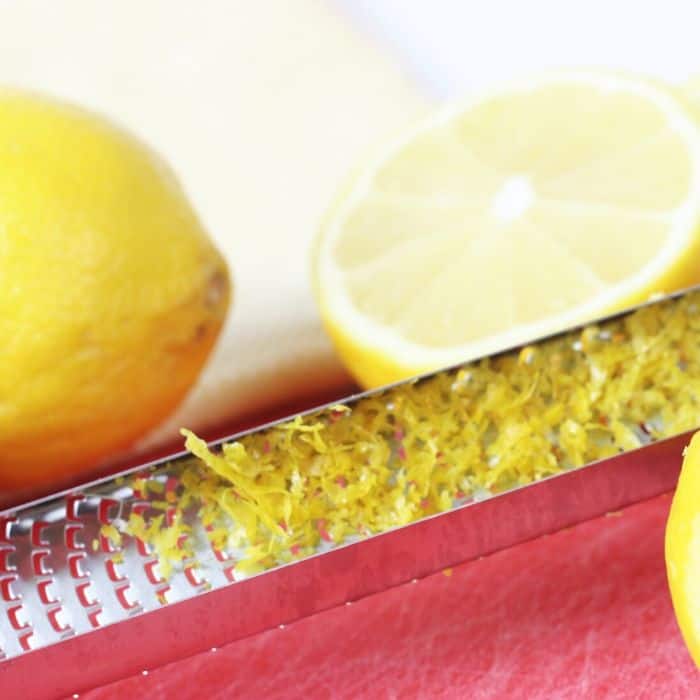 Recipe FAQs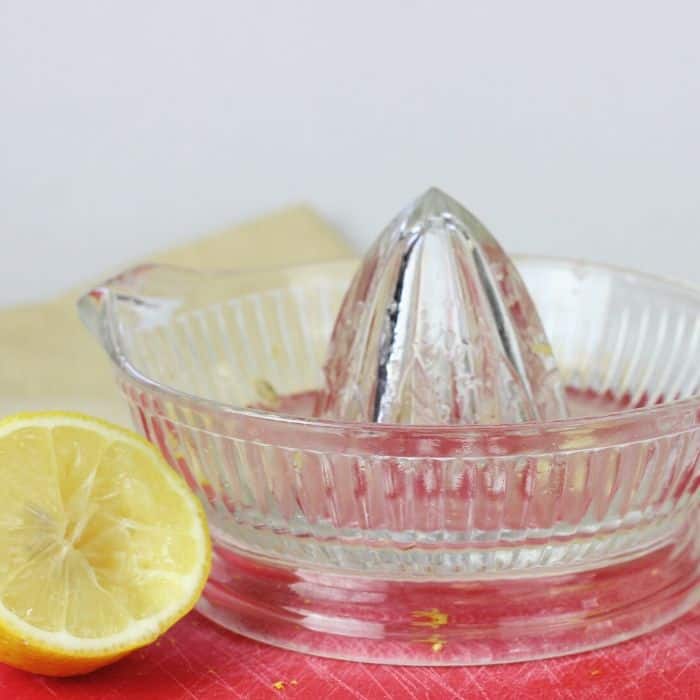 Looking for More Drink Recipes
Also try this acai bowl!
Tools Needed For Pressure Cooker Lemonade
Strainer (to remove pulp and seeds)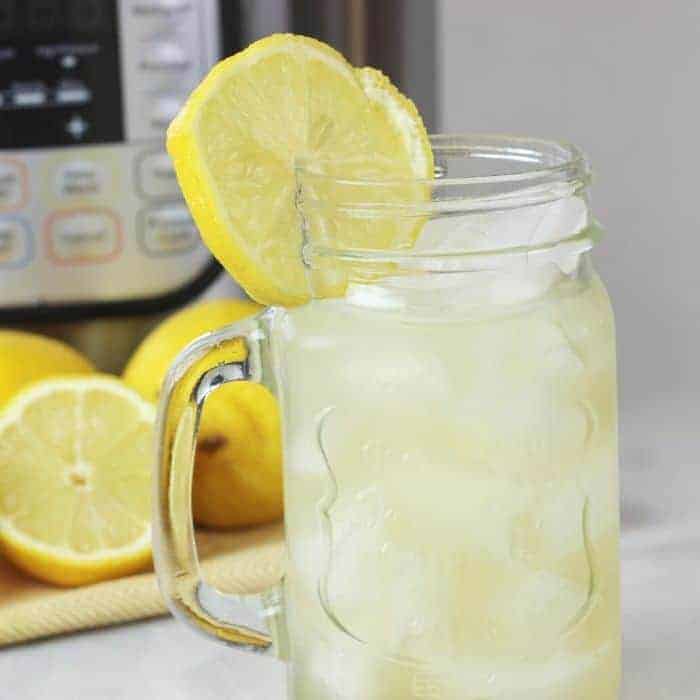 Instant Pot Lemonade
Servings 10 cups
Instant Pot Lemonade is a homemade lemonade recipe. This is a fresh lemonade that is full of sweet flavor.
Ingredients
1 cup lemon juice about 5 medium sized lemons
3/4 cup sugar divided
1 cup water
1 tablespoon lemon zest
3-5 cups water
Instructions
You will want to zest about 2 lemons to get the zest.

Then juice your lemons you will want 3/4 cup to 1 cup of lemon juice. I used a strainer to remove the seeds and the pulp. You will want to strain before you pour into the Instant Pot.

Add in one cup of filtered water to the Instant Pot.

Add in 1/2 cup of granulated sugar.

Place the lid on the Instant Pot and make sure the valve is sealed.

Cook for 5 minutes and then natural release. Strain your lemonade concentrate to remove the lemon zest.

Once your lemonade concentrate is done, you will pour into your pitcher.

Stir in the remaining 1/4 cup of granulated sugar and stir it around. Then fill up with some ice to cool it down and then pour in 3-5 cups of filtered water.

You will want to taste test your lemonade to ensure it is the right strength, that is why the water will vary in what you pour in.
Notes
You can add additional sugar if you would prefer to have a sweeter sugar.
Nutrition
Serving: 1gCalories: 62kcalCarbohydrates: 16gSodium: 21mgSugar: 15g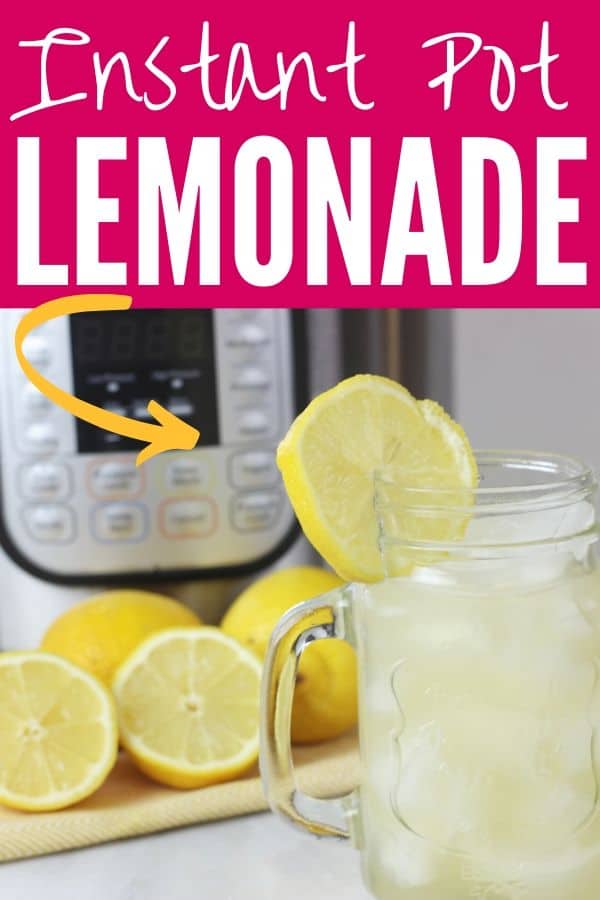 Have you tried Instant Pot Lemonade Before?
Reader Interactions