Whip up these soft sugar cookies that are a roll out sugar cookie recipe. The perfect cookie to serve up anytime of the year.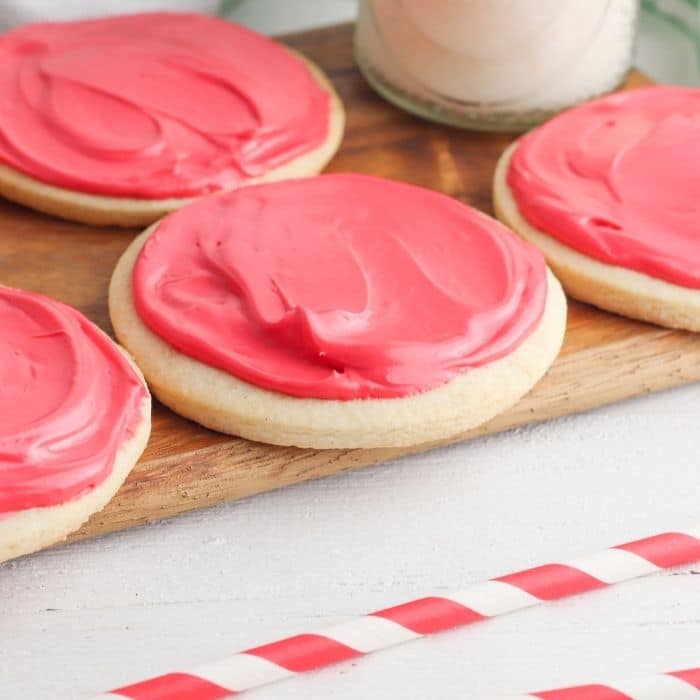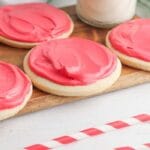 Looking for the perfect recipe on how to make soft sugar cookies? This is my absolute favorite cut out sugar cookie recipe. I have used this same recipe for years!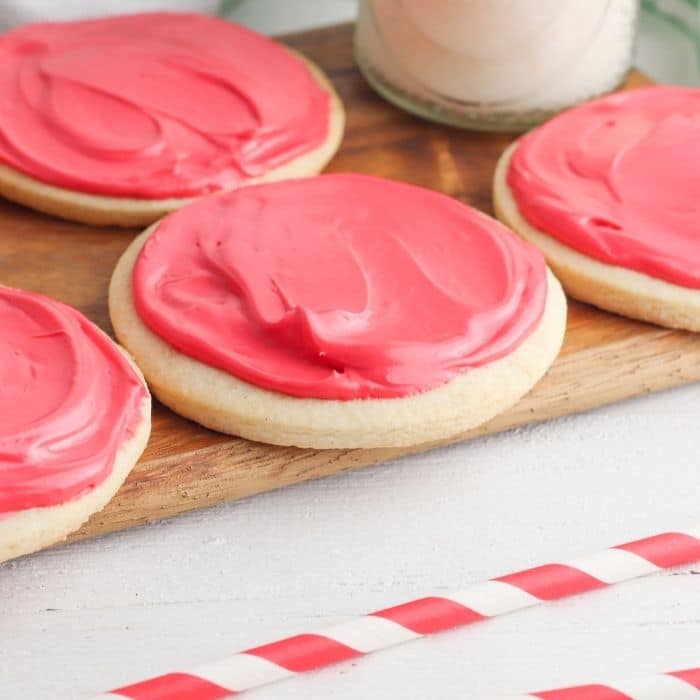 Light and tender sugar cookies that are frosted and melt in your mouth from the buttery sweet flavor. Learn how to make sugar cookies that are so easy to work with.
Roll out sugar cookies are so fun to make around the holidays. Whether it is a classic heart for Valentine's day or candy canes and Christmas trees for a Christmas cookie. This recipe here works for any and every occasion.
🍪 Why This Is The Recipe I Always Use
These are the perfect cookie cutter sugar cookies as they hold their shape nicely
Easy steps to get that soft and flaky cookie dough
Mix, roll, chill, bake
Simple ingredients
Freezer friendly cookies
🥣 Main Ingredients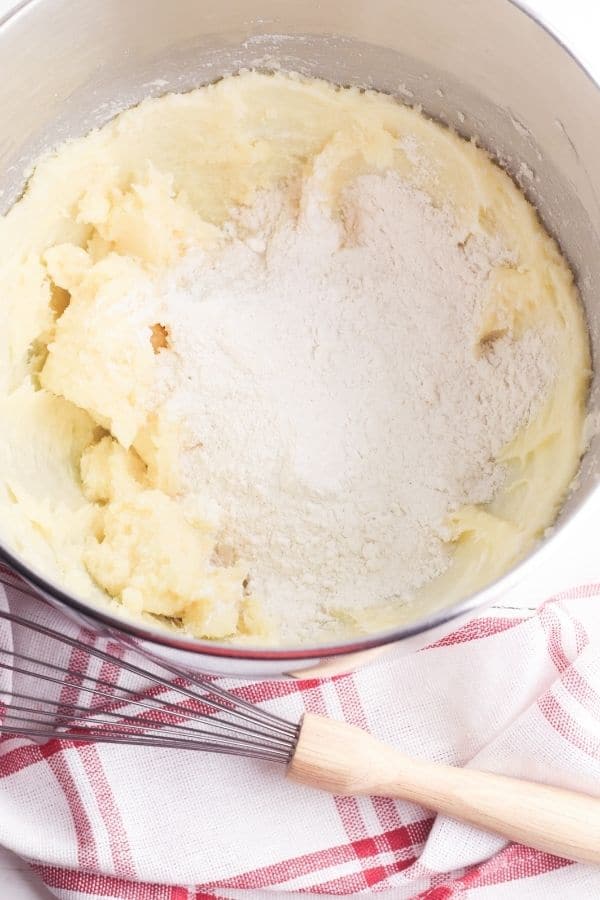 Flour & Powdered Sugar – The combination of the two offer the sugar cookies to have a light and fluffy texture.
Butter – You don't want to reach for margarine, butter is the only way to go with this sugar cookie recipe. You get that golden buttery taste.
More Sugar Cookie Ingredients – Eggs, cream of tartar, baking soda, vanilla and almond extract!
🥄 How to Make
Start by creaming your softened butter, egg, and then slowly mix in the powdered sugar, flour, salt, cream of tartar, vanilla, almond and baking soda.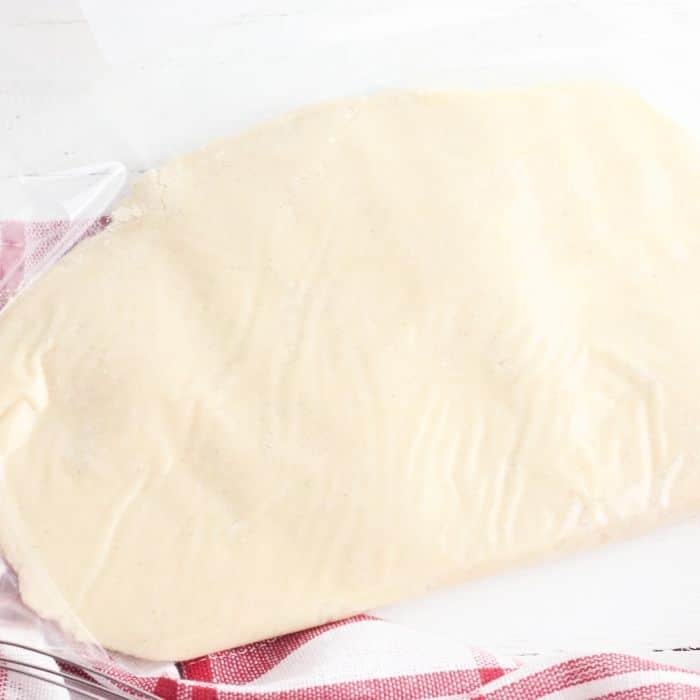 Once the dough is formed make sure to scrape down the sides. Then wrap up the dough and place in the fridge for 2 hours.
I prefer to roll the dough out when it is warm, cover in plastic wrap on a baking tray and refrigerate that way. It is SO much easier to just cookie cut the flat chilled dough.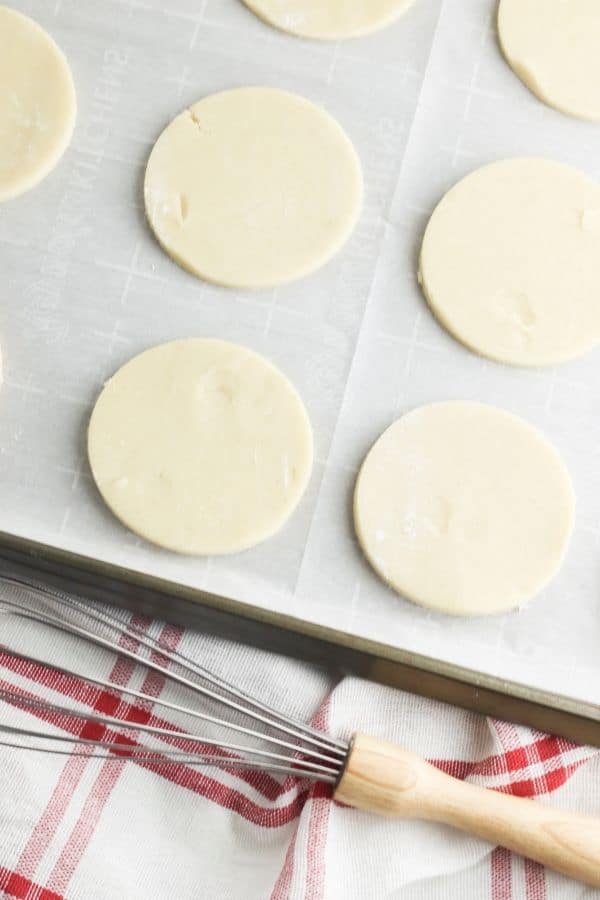 When the dough has been chilled you can then roll out the dough, use your cookie cutters and create shaped cookies.
Lay on a greased pan or lined with a silicone baking mat, and bake as directed. Then place on a cooling rack to cool.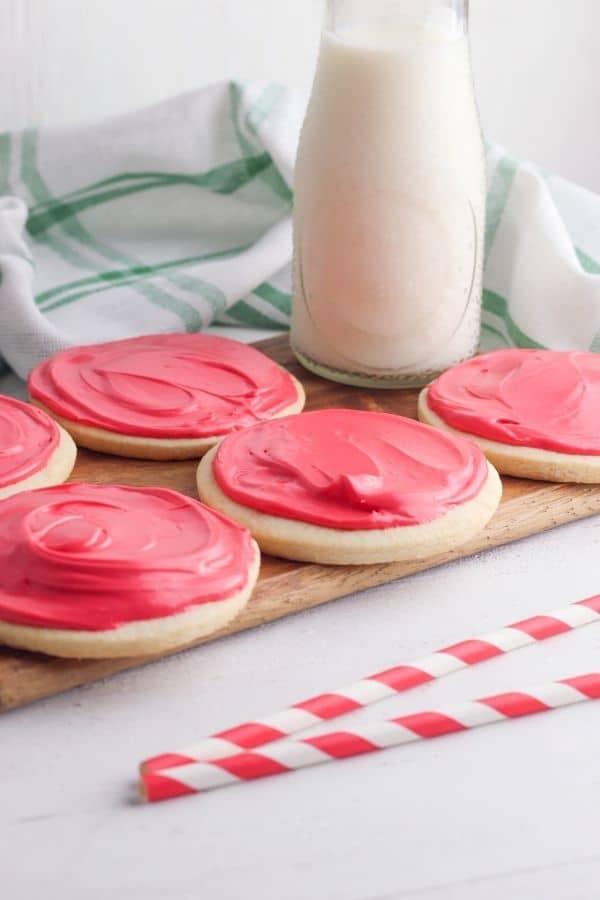 After the cookies are cooled, then frost with your favorite frosting!
Trick To Refrigerating The Cookie Dough
Like I mentioned above, I split my cookie dough into two sections. Roll out the dough into a flat section. Place it on a silicone mat baking sheet, and repeat.
Then I stack both cookie sheets on top of each other, cover well and store in in the fridge. Then when I go to using the cookies cutters, I simply get to work cutting.
The dough is harder to work with when chilled is why I pre-roll it.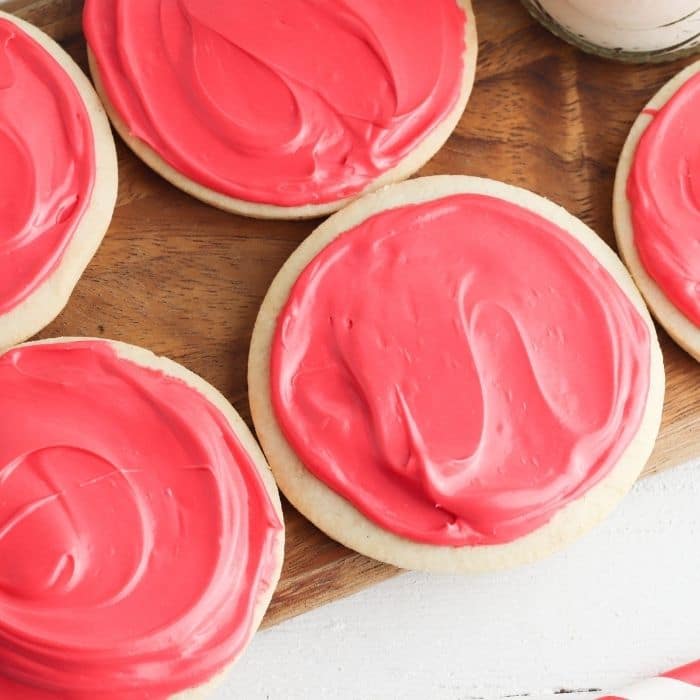 What Thickness Do I Want Sugar Cookie Dough
I aim to do 1/4 inch thick or slightly less. If you want that soft tender cookie this is the best thickness. No need to get out a measuring stick, simply eyeball it the best you can.
📌 Expert Tips
Freezing Cookies | You can easily freeze the pre-cooked and frosted cookies for up to three months.
Or you can freeze the raw dough. Whether you freeze it in a ball or rolled out on a baking sheet. Either route works for this cookie dough.
To Frost Or Not To Frost | The choice is yours in terms of frosting the cookies. If you don't want to frost the cookies you can add a colored sugar on top of the dough before baking if you don't want a frosted cookie.
Storing | If you don't use a buttercream or cream cheese style frosting you can store your cookies on the counter. If your frosting is a buttercream style it will need to have the cookies be refrigerated to keep the frosting from going bad.
Rolling Dough Tip | I like to put the dough between two layers of wax paper. This will keep the rolling pin clean and keep your cookie dough right where you want it, without sticking.
Sugar Cookie Baking Tools
👩‍🍳 Recipe FAQs
How do you keep sugar cookies soft?
To keep the sugar cookies soft, you will want to store the cooled cookies in an airtight container. One trick many use, is putting a slice of bread in the container. The soft bread will help extend the shelf life of the sugar cookies.
Why don't my sugar cookies keep their shape?
Chilled dough is key to having sugar cookies that hold their shape. Another factor is making sure your cookie dough is measured and mixed according to the recipe.
How to get soft sugar cookies?
Make sure you don't overcook the sugar cookies. If you allow them to cook too long you will end up with a crunchy sugar cookie. Pull them out when they are pale in color and don't allow them to turn golden on top like other cookies.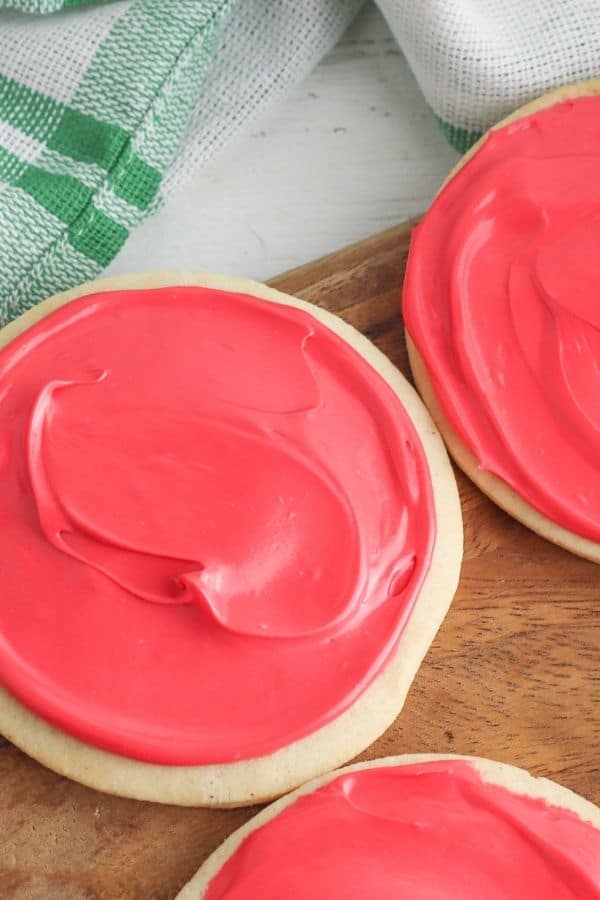 Check Out More Cookies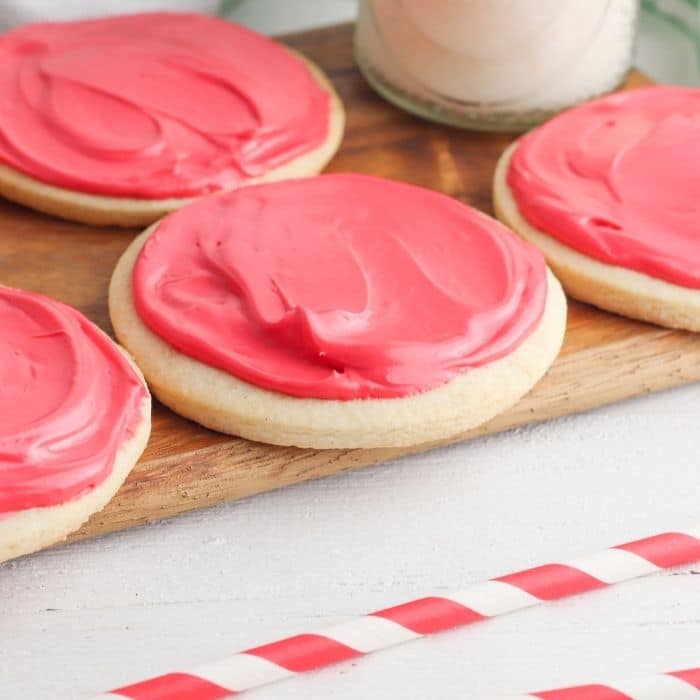 Soft Sugar Cookies
Servings 35 -40 cookies
Whip up these soft sugar cookies that are a roll out sugar cookie recipe. The perfect cookie to serve up anytime of the year.
Ingredients
2 1/2 cups all-purpose flour
1 1/4 cup powdered sugar
1 teaspoon cream of tartar
1 cup unsalted butter softened
1 large egg room temperature
1 teaspoon vanilla extract
1/2 teaspoon almond extract
1/2 teaspoon salt
Frosting optional
Instructions
In a stand mixer or hand mixer you will start by creaming your butter and eggs together.

Then slowly add in the flour, powdered sugar, salt, cream of tartar and both extracts.

Once the cookie dough is creamed and mixed well. You can refrigerate the dough for 2 hours.

Roll in a ball and wrap up or roll out the dough like I mentioned in post so you can remove and go right to cookie cutting.

After the 2 hours take your cookie dough and have it around 1/4 inch thick. Make your shapes and place them on a greased or silicone mat lined baking sheet.

Place in a preheated oven at 375 degees and bake for 8-10 minutes or until the cookies just turn a pale color and are cooked. Remove and place on a cooling rack.

Once cooled you can frost your soft sugar cookies or eat them plain.



Notes
Remember that depending on the size of your cookies the baking time can vary. So use this as a rough guide. I roll my dough out before I refrigerate. I do 1/4 inch thick in between two layers of wax paper. Then when chilled, cookie cutters and bake. You can leave off the almond extract if you do not want to have a slight almond flavor. Go ahead and frost or serve up the cookies plain. Or you can dust with sugar before baking. You can freeze the dough raw for up to three months. To use and bake later just thaw in the fridge overnight, then roll, cookie-cut, and bake. You can freeze cooked cookies as well. Just place in an airtight container and store in the freezer for up to three months. If you do layers just place wax paper between the layers to prevent sticking. Feel free to double the recipe if you need to make a larger batch of cookies. When working with sugar cookie dough, I always recommend refrigerating a portion of the dough you are not using in the fridge to keep the dough chilled.
Nutrition
Serving: 1gCalories: 102kcalCarbohydrates: 12gProtein: 1gFat: 6gSaturated Fat: 3gPolyunsaturated Fat: 2gCholesterol: 19mgSodium: 35mgSugar: 5g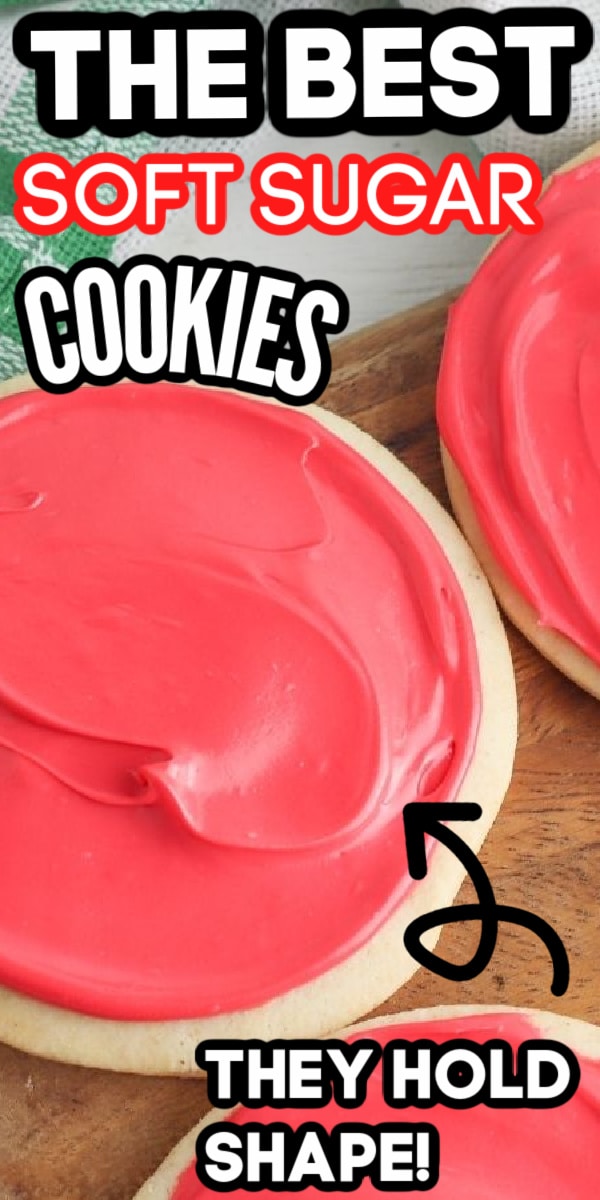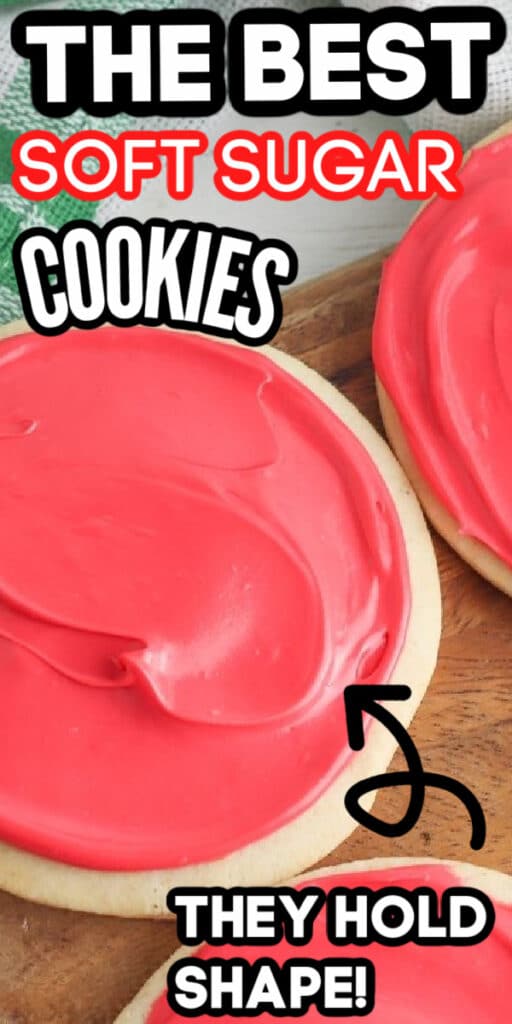 Reader Interactions