Pecans are a flavor of the season that many love. From candied pecan recipes to the best pecan pie, and all thing in between. I wanted to gather the top pecan recipes on the web and share them with you today, so you can enjoy all things pecan this holiday season. Pecans take center stage at the dinner tables across the globe during the holidays, so why not make a few recipes yourself!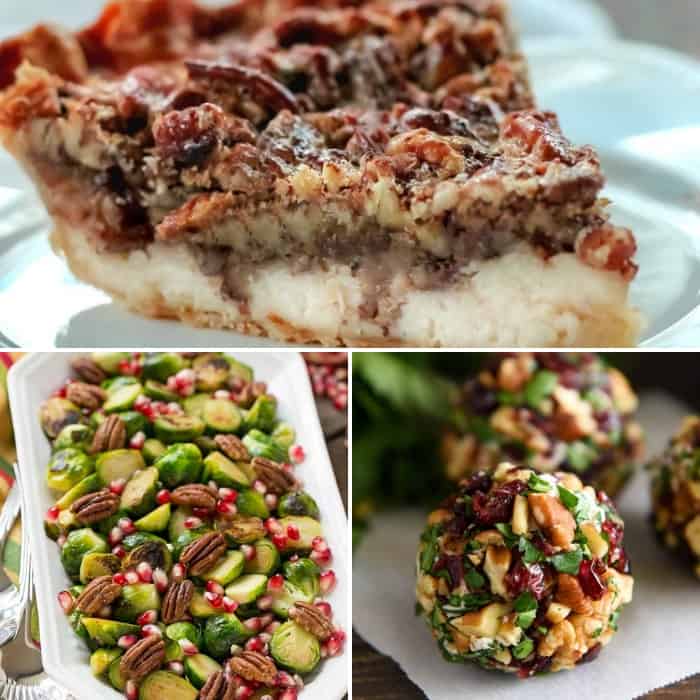 Pecans are such a healthy nut to serve up,a great source of protein, full of vitamin E, minerals and more. Reach for pecans to serve up your family in friends. These recipes using pecans below might fit in your menu.
Consider These Other Holiday Recipes
The Best Pecan Recipes

Pecan Pie Bars are one of my favorite to make for the holiday season. A sheet pan pecan pie bar that is great for serving a crowd.
Butter Pecan Cookies are a homemade brown sugar-flavored cookie that is full of tasty pecans in every bite.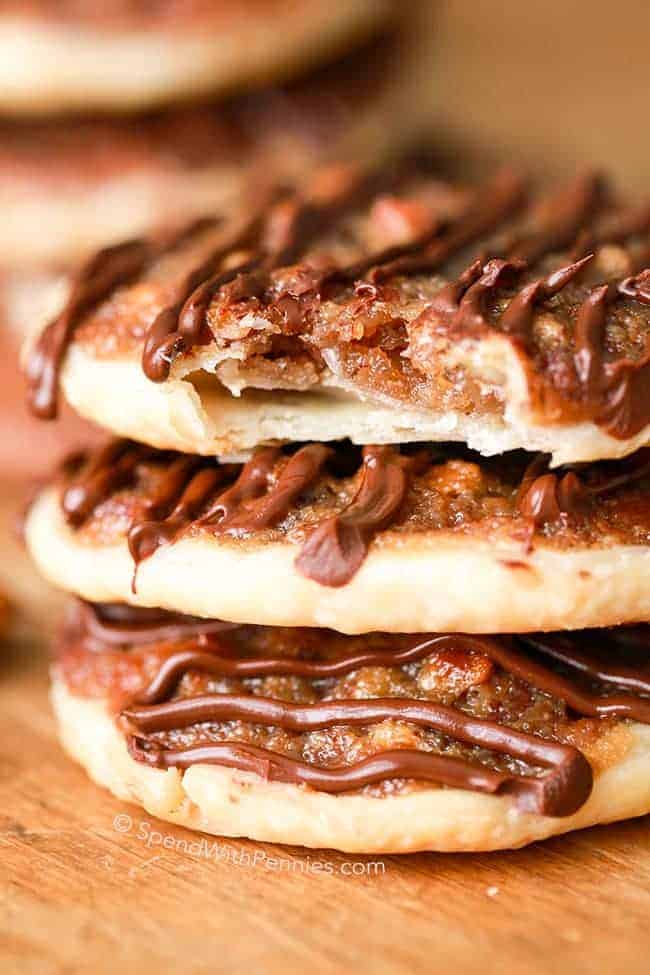 Change it up and make these pecan pie cookies! You have all the elements of a pie but on top of a cookie for that added sweetness, you will swoon over.
Pecan Pie Muffins are the mix of a pecan pie and muffin in one. They are soft and gooey like a pecan pie but in muffin form. Trust me these are a must make this season.
Pecan Christmas Crack is one recipe you might know and love. This is a classic holiday dessert that got upgraded with crunchy pecans!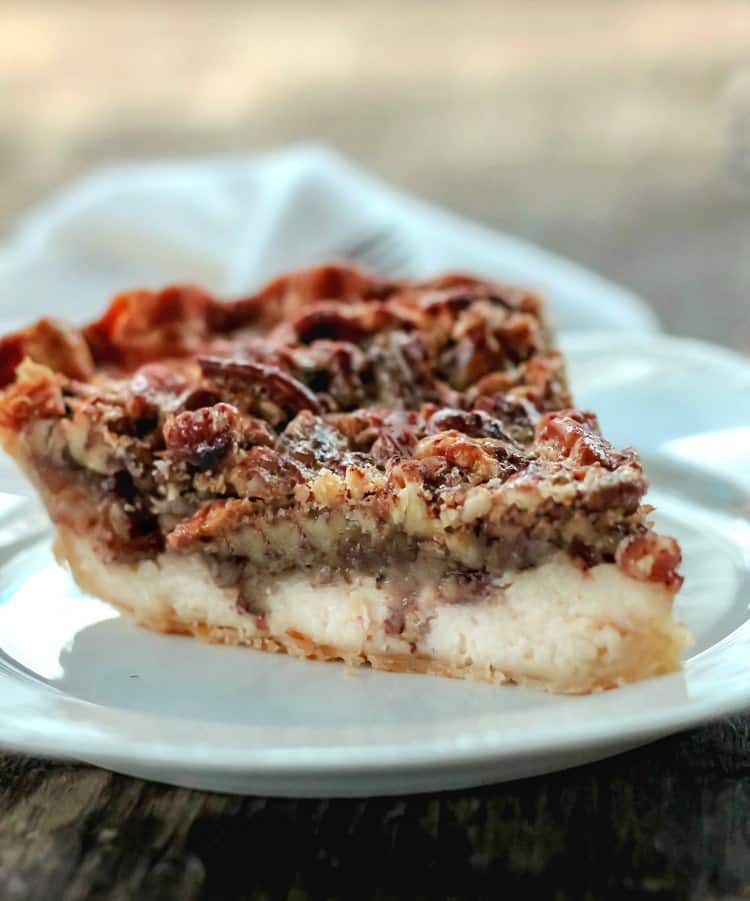 Serve up a pecan cream cheese pie instead of a classic pecan pie. You have the creamy cream cheese paired with the crunch of the pecans with a perfectly cooked crust.
Stovetop candied pecans are not only a must for the holidays but will make your home smell absolutely amazing. Rich fall spices, in every single bite of these sweet nuts.
Cranberry Cheese Ball is loaded with roasted pecans, dried cranberries, cream cheese and more. A must make EASY homemade cheese ball recipe for the holidays.
Grab that slow cooker and make this slow cooker pumpkin pecan pudding cake. Making a cake couldn't get any easier. Mix, pour, set and forget until your time is up.
Sweet and Savory Pecan Recipes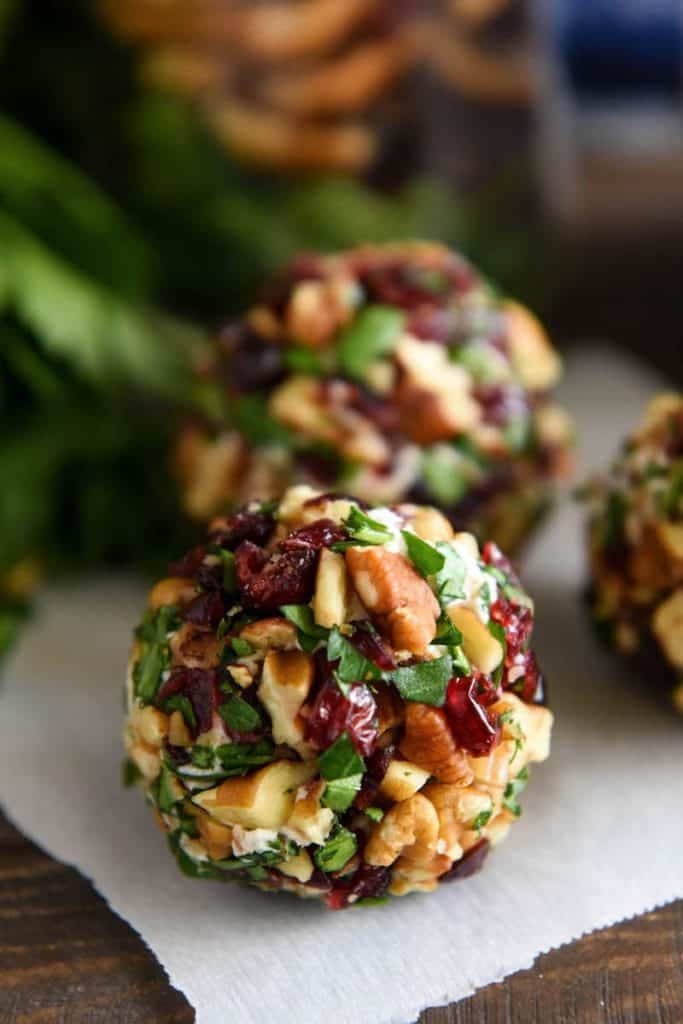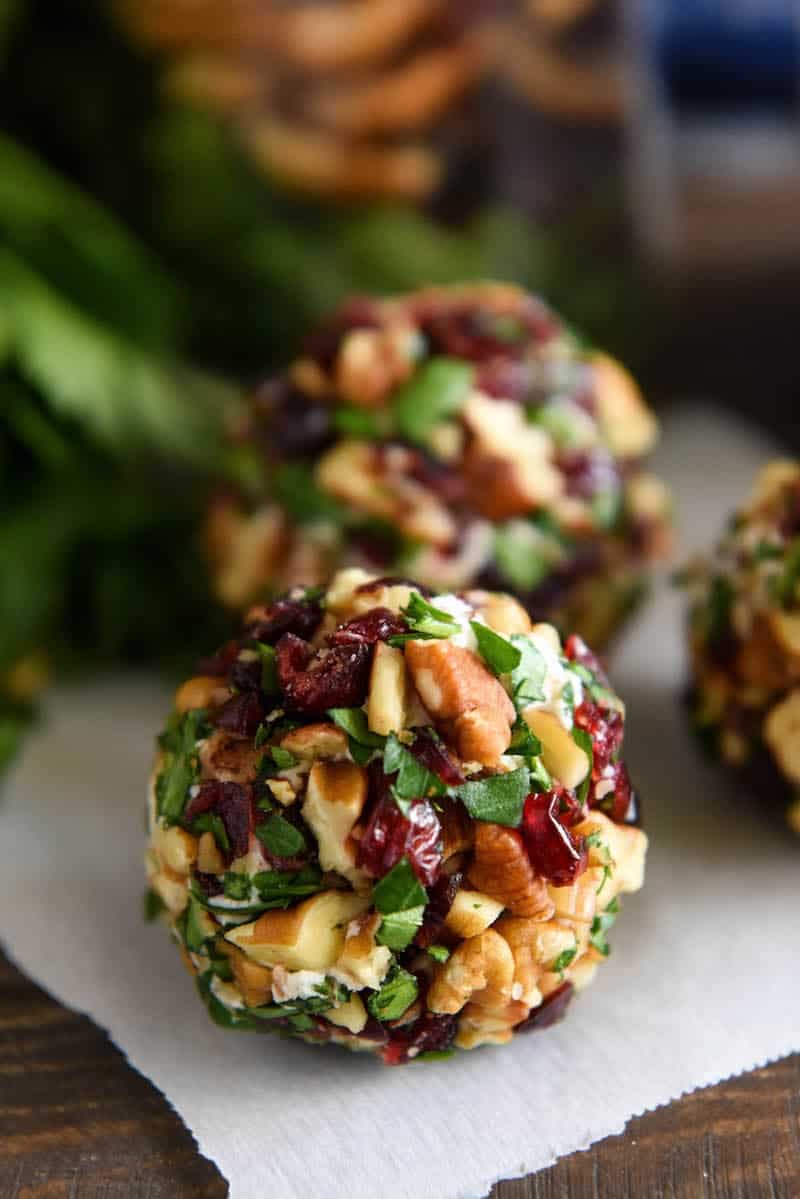 Cranberry pecan goat cheese truffles will wow your guest from the first bite. Serve these up as appetizers and set the pace for your stunning party.
Start your mornings out with this pecan pie baked oatmeal that is going to serve your family and fuel them for the day. It IS as good as it sounds.
Pecan Sandie truffles are a no-bake bite that is great for serving your family and friends but also adding to your cookies and treat plates to give to neighbors and loved ones.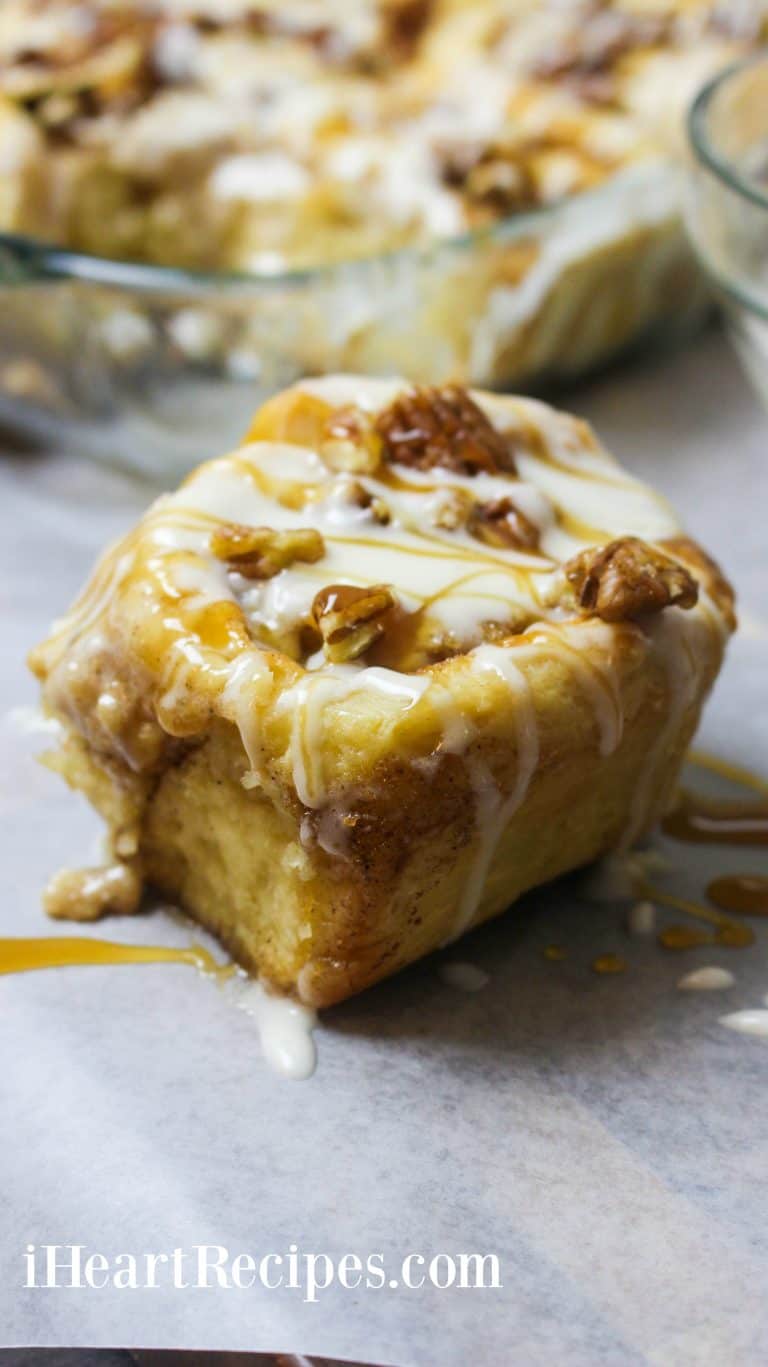 For breakfast whip up these caramel pecan cinnamon rolls. Light, fluffy, and nutty are what you will get in these decadent cinnamon rolls.
Apple Pecan Feta Spinach Salad with Maple Cider Vinaigrette is a great salad to serve up that is packed with nutrients and flavor to add flavor and fun to your table.
Pecan Cardamom Pear Muffins are different than your average muffin. You have rich cardamom flavor with crunches of pecan and tender pears throughout.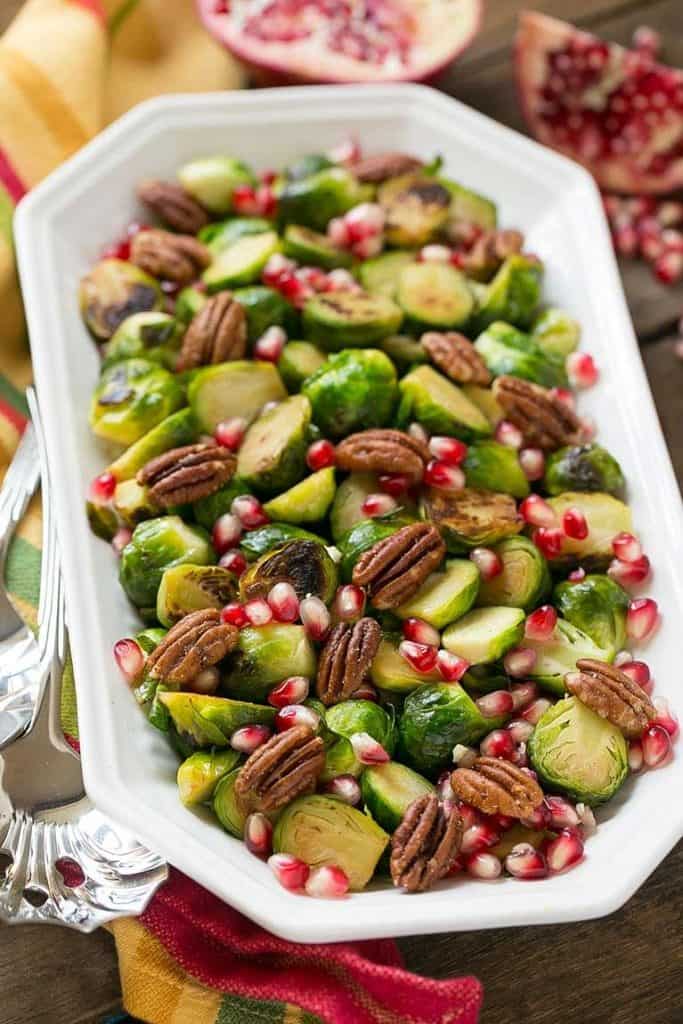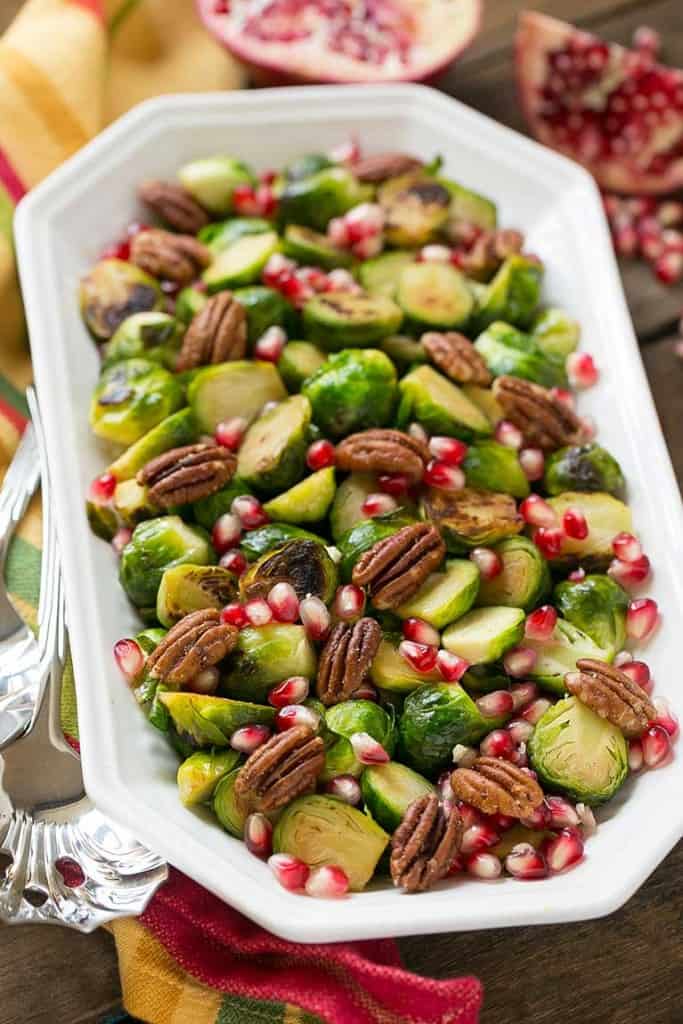 Dress up those brussels sprouts in a fun way. Here is a savory way to use pecans in recipes! Pomegranate Pecan Brussels Sprouts are the star of your dinner.
A cross between a butter tart and a delicious pecan pie is what you will get with this Maple Pecan Squares recipe.
Strawberry Pecan Pretzel Salad is a classic dessert side that many homes make all year round. It is easy, delicious, and gives you that salty and sweet.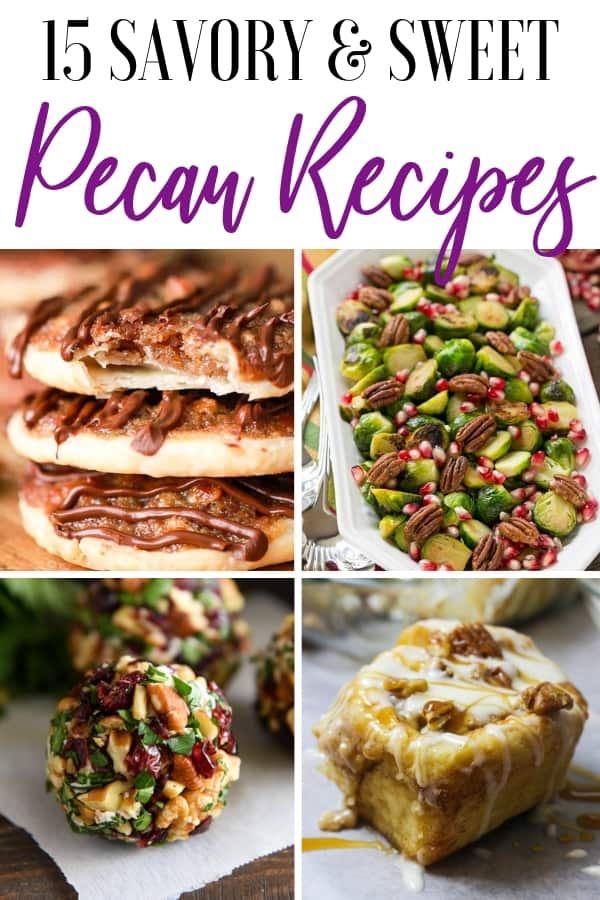 What is your favorite pecan recipe?