Pecan pie muffins are the perfect mix between a muffin and a pecan pie. 5 pantry ingredients are all you need to create a homemade pecan pie muffin.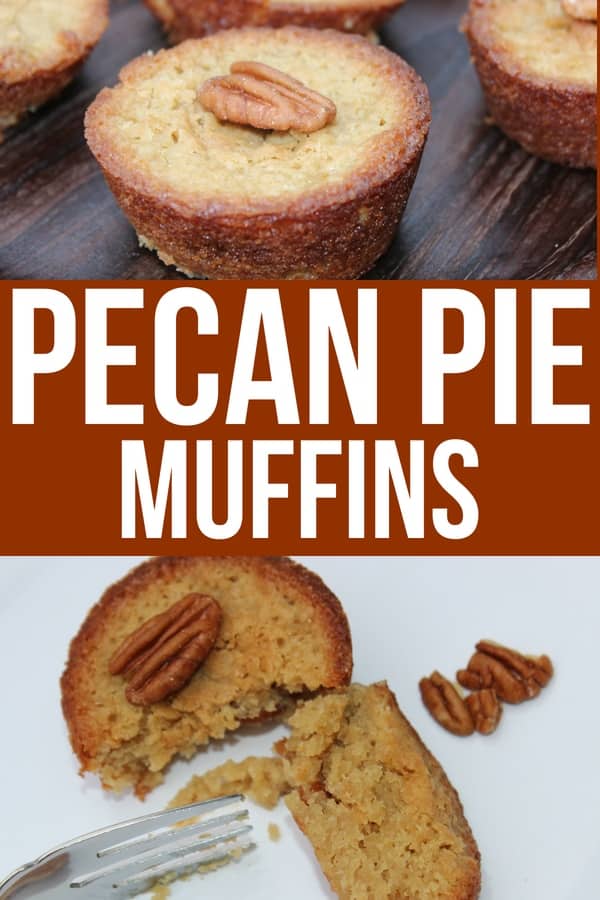 I have a few more muffin recipes up my sleeves for you to try out. Instant Pot apple cider donut muffin bites, jumbo lemon poppyseed muffins, or my popular cranberry muffins.
Pecan Pie Muffins
I created this pecan muffin recipe because I had a lot of pecans staring at me, and I of course, love any type of homemade muffins. This turned out to be the perfect fall muffin recipe.

🥞 Main Ingredients
Pecans | Pecans are of course one of the pain ingredients. I chopped up pecans for the filling, and once the muffins were done, I added a pecan half on top of the muffin.
Butter And Eggs | I recommend using butter not margarine. Margarine will give to greasy of a texture. Then of course the eggs help to bind it.
Sugar and Flour | Lastly you have brown sugar for a buttery rich flavor, and flour to help mix it all together.
🍴 How To Make

Melt your brown sugar, or allow it to get soft. Then you want to cream your brown sugar, eggs, and butter together in a bowl.
Then slowly add in your flour, and mix until well combined. Next toss in your chopped nuts.
Make sure to grease or spray your muffin tins
really well, or the muffins will stick bad. Then spoon in your mixture, about 3/4 the way full.
Bake at 350 degrees for 20-25 minutes or until you can put a toothpick in the center and it comes out clean.
Allow to cool, and run a nice around the edges to help loosen up the muffins.
Can I Double This Recipe
You can easily double this recipe if you would like. Just grab another muffin tin and spray with cooking spray. Then if you can bake both trays at once, or you can take turns baking.
Can I Make These Into Mini Muffins
Want a mini muffin to serve up the family? Go right ahead and use mini muffin pan, and skip the muffin cups. They will stick to the edges since this is a softer muffin.
Bake for less time aim for around 8-10 minutes or until the muffins are cooked through.
I Have A Few More Muffins Recipes To Consider Making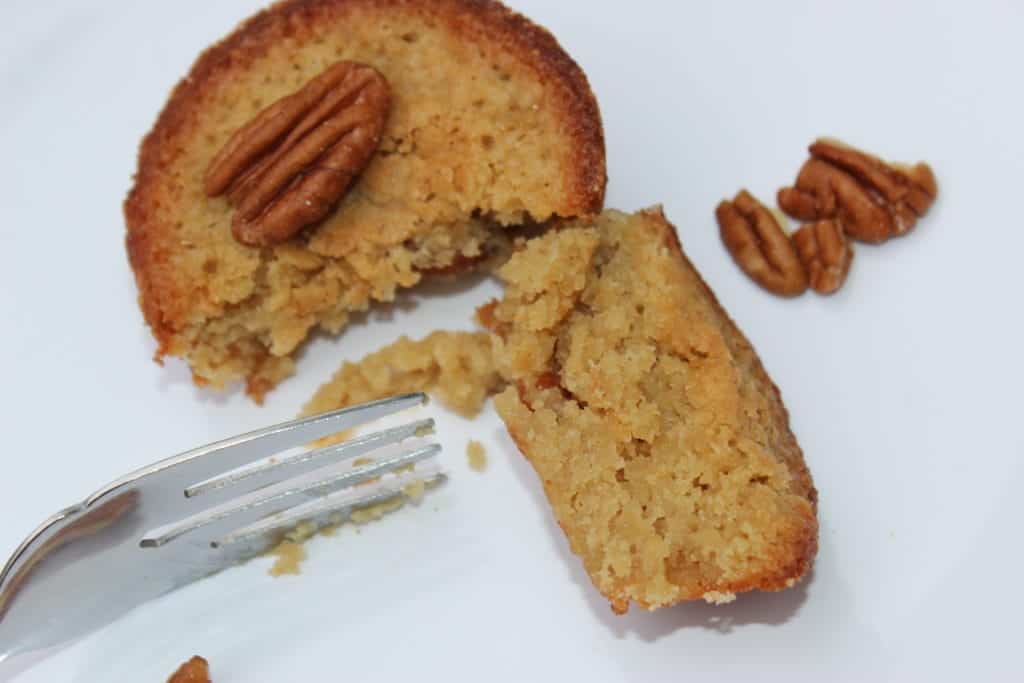 Easy Pecan Pie Muffins
Servings 12 muffins
Pecan Pie Muffins are a fun twist between a muffin and a pie. This is a 5 ingredient fall muffin recipe that takes minutes to prep!
Ingredients
1 cup brown sugar I used light
3/4 cup chopped pecans then I left a few halves for topping
1/2 cup all-purpose flour
1/2 cup butter
2 large eggs room temperature
Instructions
Preheat your oven to 350 degrees. Grease your muffin tin and set aside.

In a bowl you will want to add your melted butter and brown sugar together and mix until it is creamed.

Slowly incorporate the room temperature eggs, and then add in your flour a little at a time until it is incorporated.

Fold in almost all the chopped pecans. I left 12 halves alone to top each muffin once they were done being cooked. Spoon your muffin cups 3/4 the way full of pecan muffin batter.

Bake for 20-25 minutes or until the muffins are fully cooked. Use a toothpick to stick in and make sure no wet batter comes out when you pull the toothpick out.

Once done place on a cooling rack and allow it to cool 5 minutes. THen use a knife to run around the edge of each muffin and carefully remove muffins from the pan.
Nutrition
Serving: 1muffin
Easy, simple, and so satisfying! So don't miss out and make these tasty pecan muffins today!
I think you will really love them if you enjoy muffins and a good old classic pecan pie! Make sure to check out my strawberry bites as well, they are a tasty snack.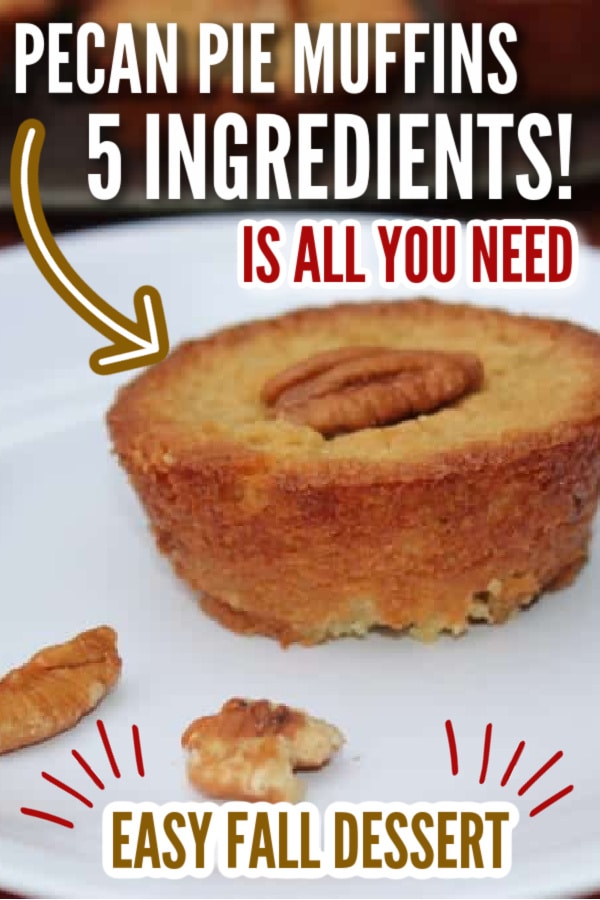 Reader Interactions