Goodness gracious…this Peanut Butter Cup Brownies recipe is one of the best that we've ever made.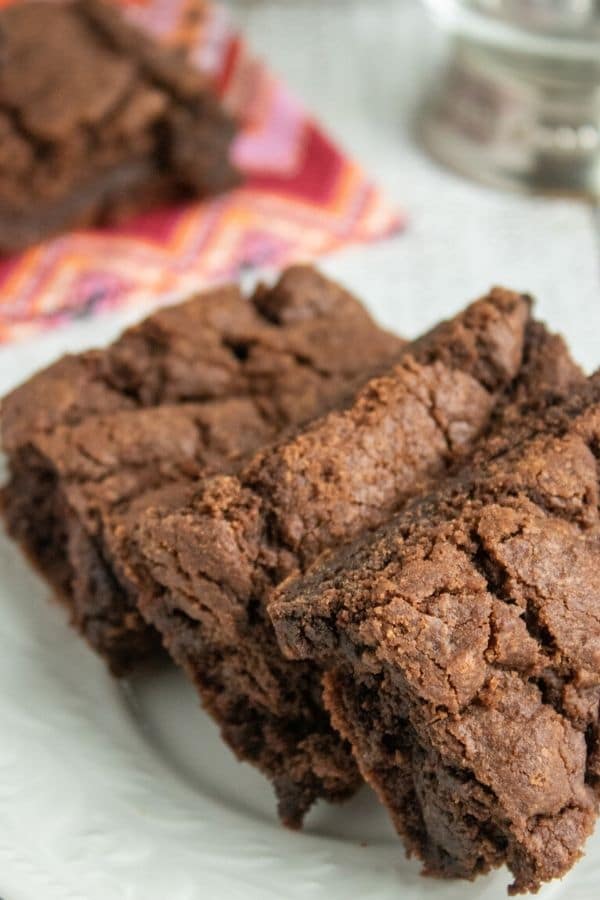 Not only are the brownies fudgy and delicious but they taste just like Reese's candy bar as well. Reese's Brownies are the ultimate bar recipe.
I am an Amazon Affiliate, so if you purchase through my link I can earn a commission on sales.
Peanut Butter Cup Brownies
I know that this is going to be my go-to recipe when I'm craving that peanut butter and chocolate combination. Try my Reese's Easter Peanut Butter Eggs.
Don't worry, there's no "extra" added peanut butter needed besides what is already in Reese's candy!
If you're looking for a super simple dessert to cook and enjoy in the comfort of your own home, these Peanut Butter Cup Brownies are calling your name.
While I'm giving you the recipe to make from scratch, you can use a brownie mix as a shortcut if you're running low on time. Reese's cup brownies are crazy simple to make.
Here are more dessert recipes
Can I Use Brownie Mix As Base?
You can! Talk about a huge time saver! If you're wanting to make these brownies from scratch but realize you don't have all the ingredients, don't fret.
You can easily substitute out the steps for making the base and just use a brownie mix instead.
I can't vouch for the texture and taste since this recipe is made from scratch, but as long as you have a brownie mix that you love and trust, you should be able to use it in this recipe easily.
Just skip the first four steps to the recipe below and follow the directions on the brownie mix box. It's as simple as that!
The beauty of this Reese's brownie recipe is it is able to adapt to your needs!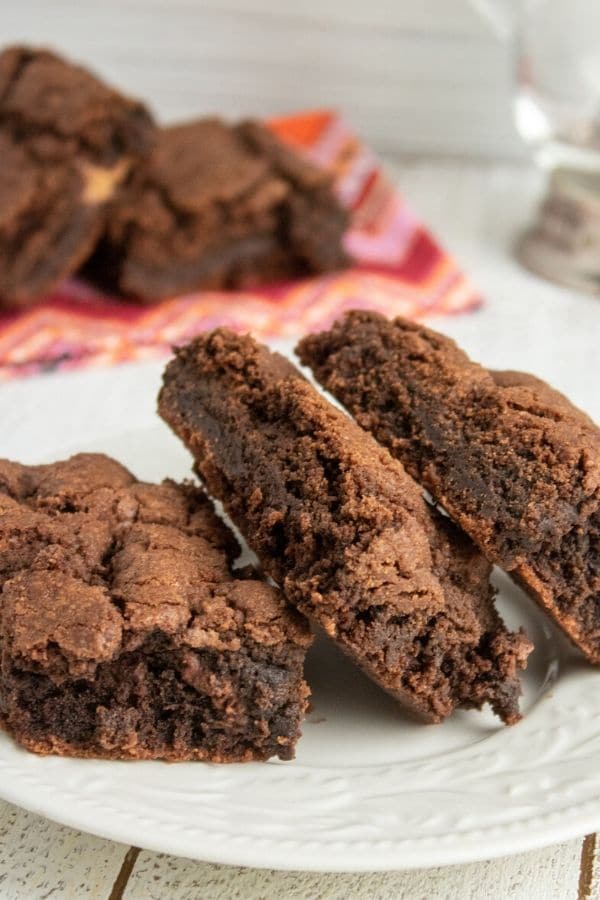 Are brownies better with oil or butter?
It all really depends on what type of brownies you're wanting to have. While using either option for taste is fine, the addition of oil will give your brownies a more dense texture and appearance.
While using butter will give them a little bit more "fluff" and appear a bit lighter.
The choice is ultimately up to you on what texture you prefer for your brownies.
How do you make chewy brownies not cakey?
I think we can all agree that there's just something delicious about having a nice, chewy brownie. But there is a little trick to keep in mind if you're wanting to make them chewy and not cakey.
In order to achieve that consistency, you need to be using granulated sugar and not brown sugar in your batter.
But don't worry, this recipe has already taken that into consideration and it's set up and ready to be made the perfect way to get chewy brownies every single time.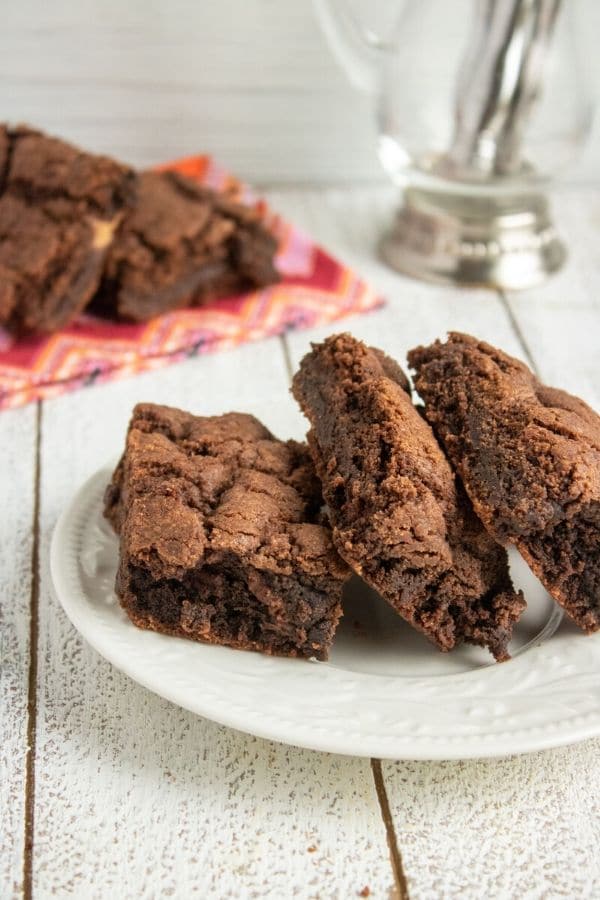 How do you keep brownies moist?
Storing brownies in a sealed container with a lid or a sealable bag is the easiest way to keep them moist.
The air is going to be your enemy is making your brownies dry out. And if you happen to notice that your brownies are starting to get a little dried out.
The easiest way to bring them back to having a bit of moisture is to put them in the microwave for a couple of seconds.
The heat (just a little bit) will be able to have them soften up a bit and have them bounce back to being moist in no time at all.
Variations to Peanut Butter Cup Brownies
As you can tell, these Reese's Brownies are super simple to make. But, you can also branch out and use this batter mixture as a base for other added candy ingredients as well.
Some other variations to consider for these brownies could be:
Hershey's Kisses
Mini Chocolate Chips
Nuts (walnuts, pecans, macadamia nuts)
Caramel pieces
And of course, don't forget about the sprinkles! If you have a pantry full of fun decorating items, why not go ahead and use them on these homemade brownies?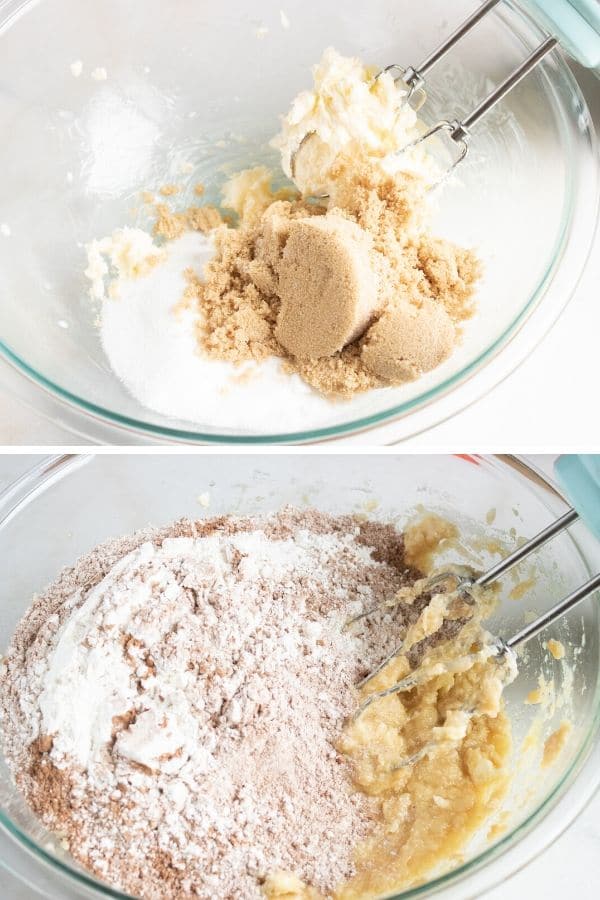 How to Make Reese's Brownies
Now that you know all the simple details for making these DIY brownies, you can easily make up a batch on your own!
Just gather up the list of simple ingredients to get started!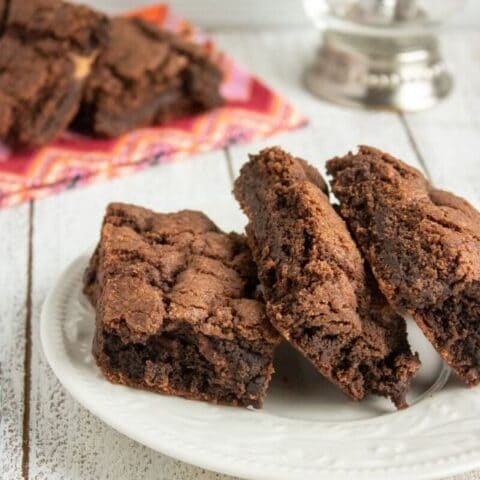 Peanut Butter Cup Brownies
Peanut Butter Cup Brownies are the ultimate homemade brownies to whip up. A peanut butter and chocolate lovers dream.
Ingredients
1 cup unsalted butter, melted
3/4 cup granulated sugar
3/4 cup brown sugar, packed
2 large eggs
2 teaspoons vanilla
2 1/4 cup all-purpose flour
1/2 teaspoon salt
2/3 cup unsweetened cocoa (special dark is my preference)
7.6 ounce package of Reese's Minis
1/2 teaspoon baking soda
Instructions
Start by preheating the oven to 375 degrees.
Now in a bowl you will mix up your butter and sugars, until nice and creamy.
Then slowly add in your eggs and vanilla.
Now in a small bowl add your flour, cocoa powder, baking soda, and salt. You will want to mix up the dry ingredients until blended.
Slowly add dry to wet brownie batter and mux until combined.
Stir in the mini Reese's and pour into a lined 8x8 baking pan that has parchment paper. Spread out the batter.
Bake for 30 minutes or until the brownies are fully set and cookied.
Remove from the oven and allow the peanut butter cup brownies to cool before you remove from the pan.
Slice into 12-16 slices and enjoy a homemade Reese's brownie.
Nutrition Information:
Yield:

16
Serving Size:

1
Amount Per Serving:
Calories:

328
Total Fat:

17g
Saturated Fat:

9g
Trans Fat:

0g
Unsaturated Fat:

7g
Cholesterol:

55mg
Sodium:

127mg
Carbohydrates:

41g
Fiber:

2g
Sugar:

24g
Protein:

5g
When it comes down to it, making brownies at home is a great way to bring a delicious comfort food right to you and your family.
And once you take the time to whip up these simple chocolate brownies, you're never going to want to have store-bought ever again!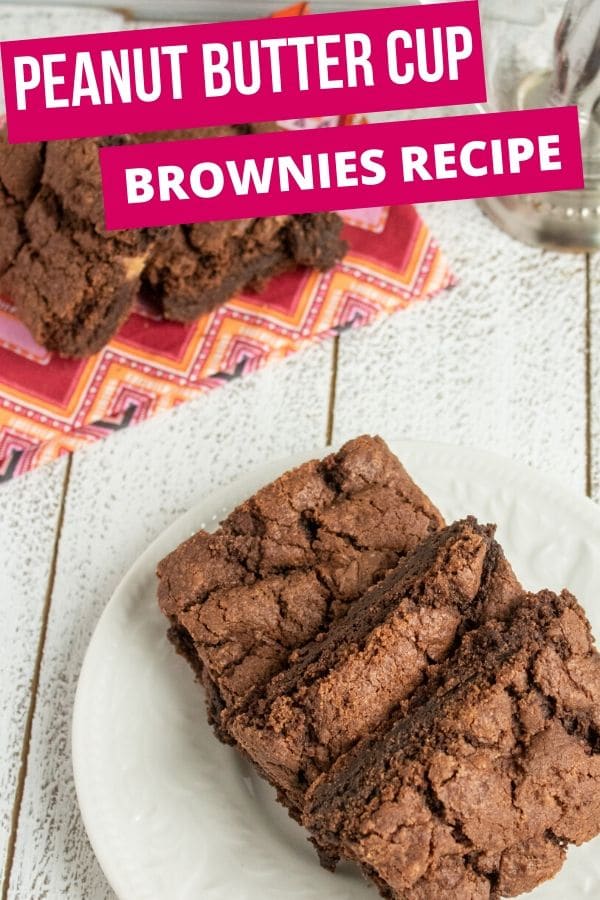 What other fun varieties would you add to these homemade Reese's Brownies?