Jello popsicles are a delicious frozen treat that is layered with Jello gelatin. A tasty hot summer day treat that is a no-drip popsicle that is kid friendly. You can use any flavor of Jello you would like for this recipe.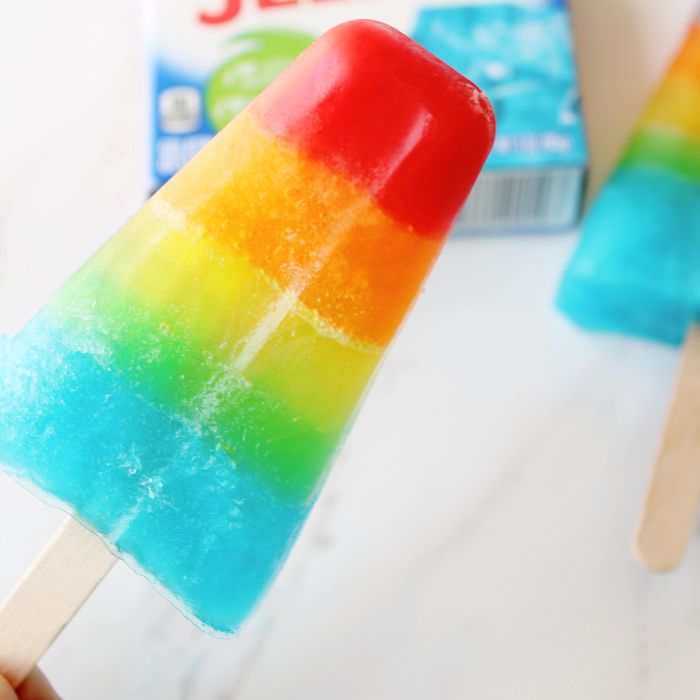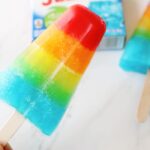 Jello Popsicles are a fun and tasty way to cool down this summer! Jello Pops are made with just a few simple ingredients including Jello in a variety of vibrant colors, water, and ice, these popsicles are easy to make and sure to be a hit with kids and adults alike. A no-drip popsicle recipe.
The layering technique I used to create these homemade rainbow popsicles not only looks impressive but also allows you to enjoy each individual flavor as you make your way through the layers.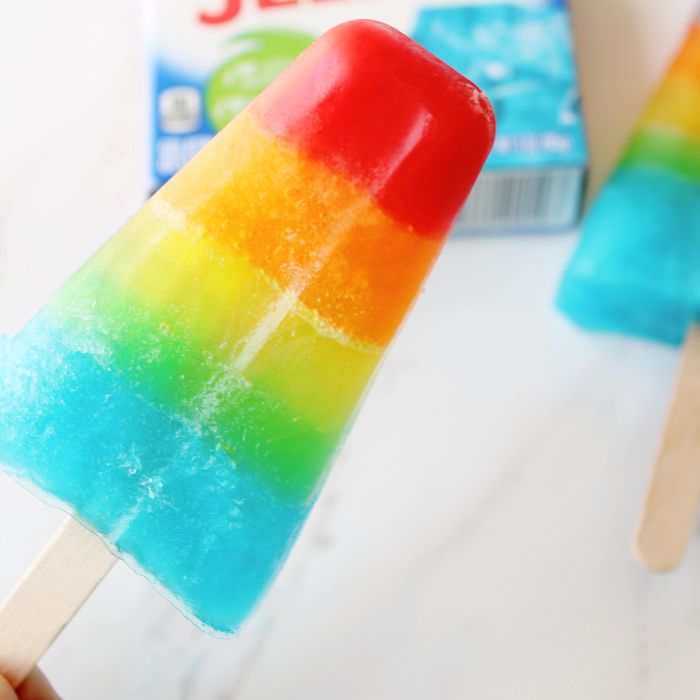 Cool off anytime you need a sweet treat with my homemade 5 ingredient banana pudding popsicles! Or if you are in the mood for something boozy, try my pineapple and Parrot Bay alcoholic popsicles. Or skip the stick and go for my no churn pistachio ice cream.
Why you will enjoy these jello popsicles…
Here are a few reasons why I love these jello pops! Try them out soon!
Simple easy-to-follow recipe.
Similar to the jello popsicles from the 80s.
Kids will go wild over the bright colors and flavor!
A delicious summer treat for any occasion.
Only 3 ingredients!
Easy to customize and make different color combinations.
Budget-friendly!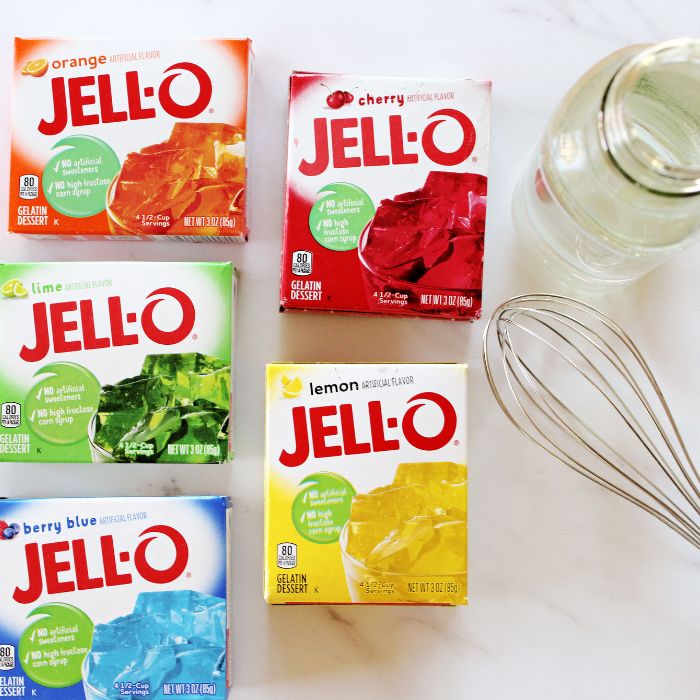 Ingredients
Jello – For these rainbow popsicles I chose to go with blue, green, orange, red, and yellow, but you can go with any color you like.
Water – Make sure that the water is boiling so it will properly dissolve the jello mix.
Ice – Adding ice to the jello popsicles helps them set up faster than using cold water.
Variations to Recipe
Different flavors – Opt for any flavor of jello mixes you like! They have all sorts of flavors to choose from, so pick something you enjoy!
Fruit – Chop up some strawberries, pineapple, or any other fruit you like and add to the popsicles. It will taste great and makes them even more refreshing.
Mint leaves – Another fun idea is to mix in a few fresh mint leaves to the jello mixture.
Heavy cream – For a creamy twist add heavy cream to the jello mixture. It's best to add the cream after the ice has melted and the jello mixture has slightly cooled. Stir well and pour into the molds.
How to Make
Full directions on how to make homemade jello popsicles can be found in the printable recipe card below.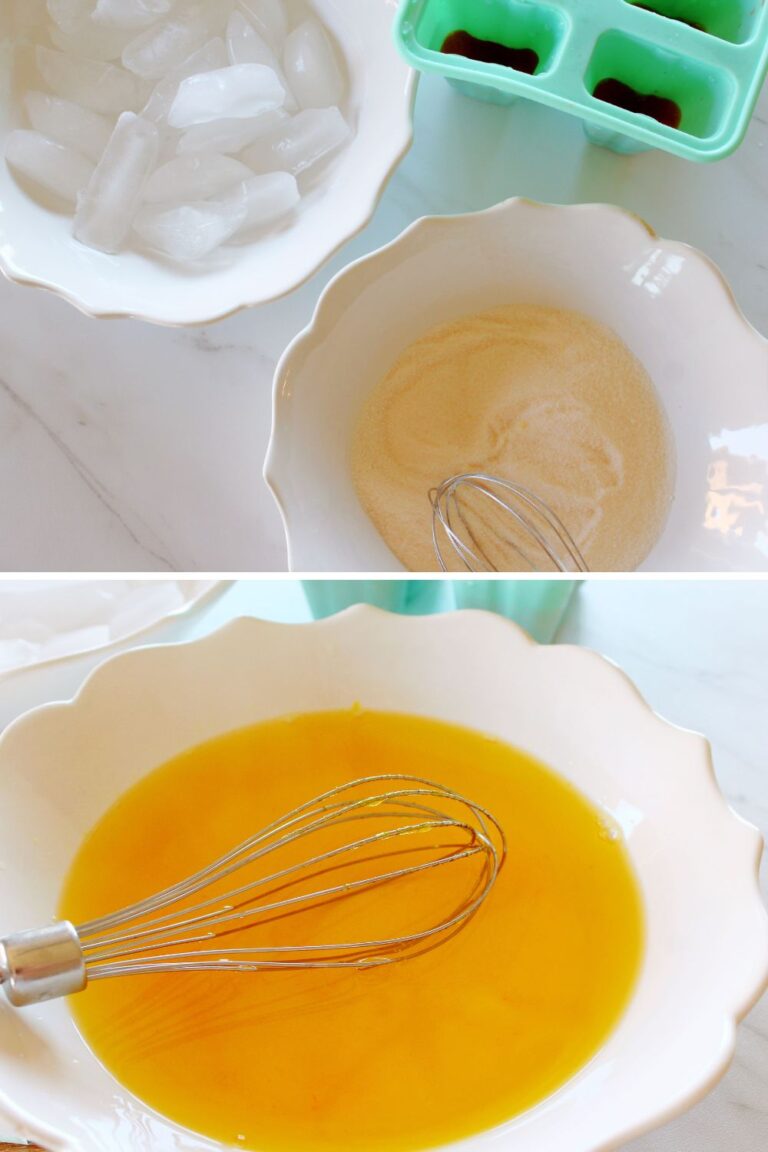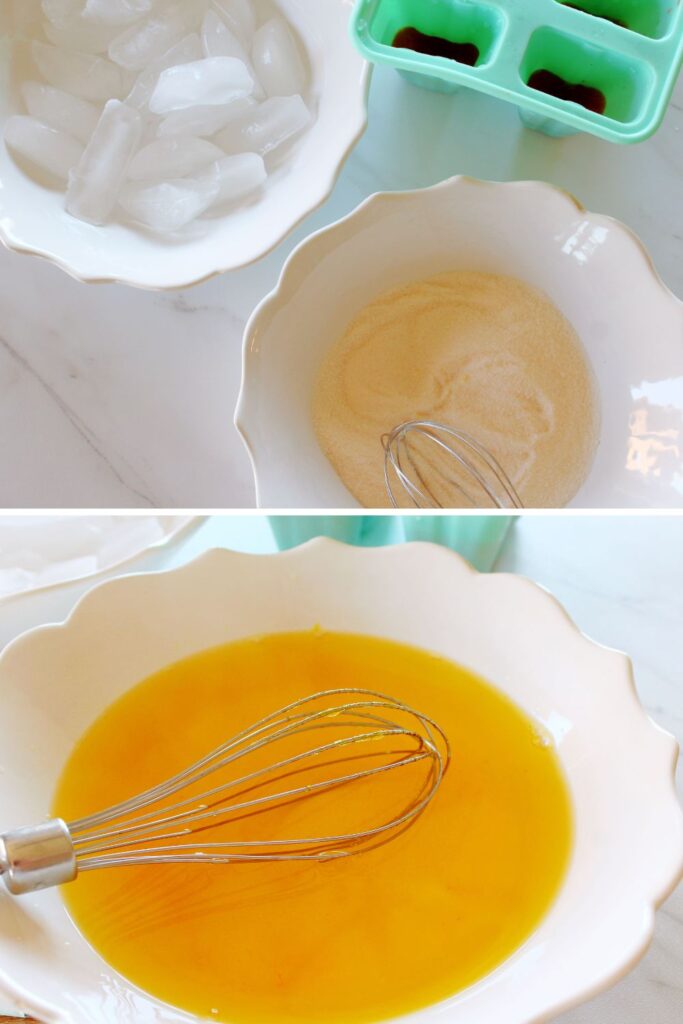 Prepare the jello. Mix the jello in separate bowls, using 1 bowl per color. After the jello mix is dissolved, add ice cubes.
Next, you'll need to add one color of jello to the bottom of the mold. Then place it in the freezer for 1 hour or until frozen.
Add another color of jello and freeze until that layer is frozen. Repeat the process for as many colorful layers as you have.
Remove the popsicles from the molds and enjoy!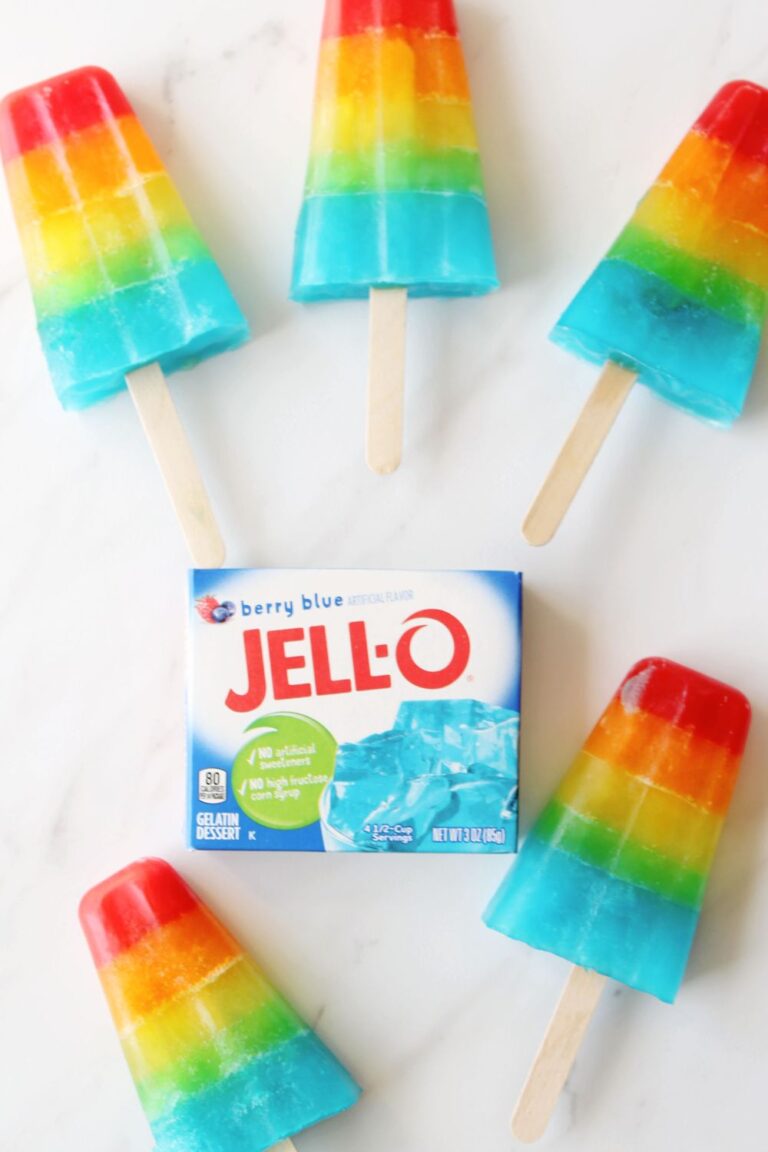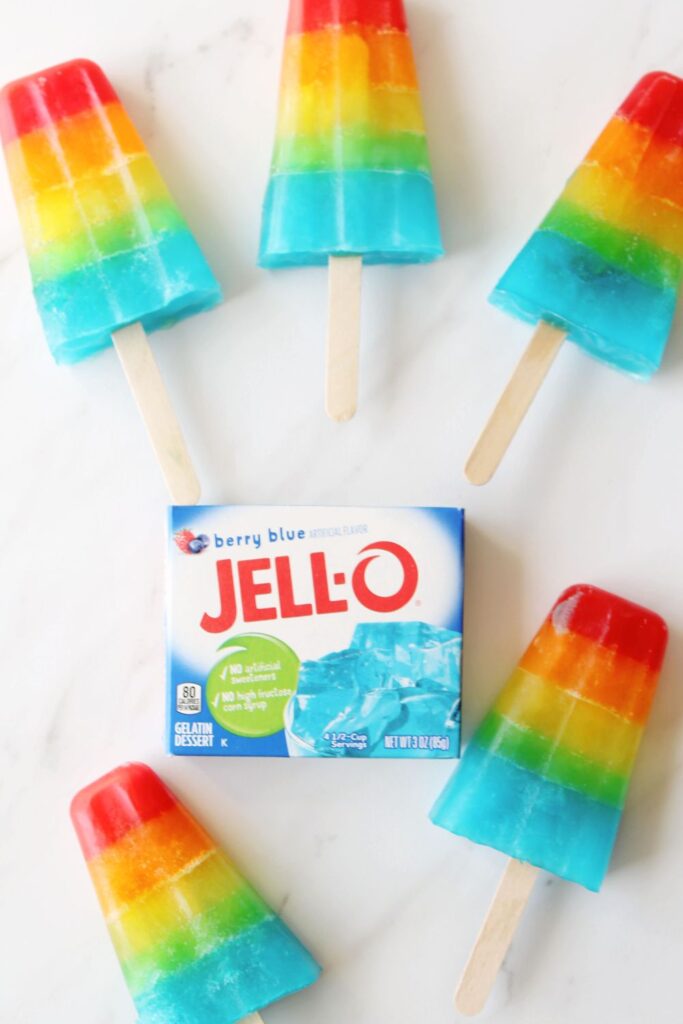 Expert Tips For Making Jello Popsicles
Choose the perfect popsicle molds – While any molds will do, some of them make it hard to get the popsicles out without breaking. Silicone molds are more user-friendly than some plastic models.
Don't skip freezing in between layers. I know it's tempting to pour all the different colors in at once, but you won't have vibrant beautiful layers that way. Instead, freeze for 1 hour for each color.
Never overfill the popsicle molds. You should only fill them until they are 2/3 full. This will leave room for expansion and they are less likely to crack or break.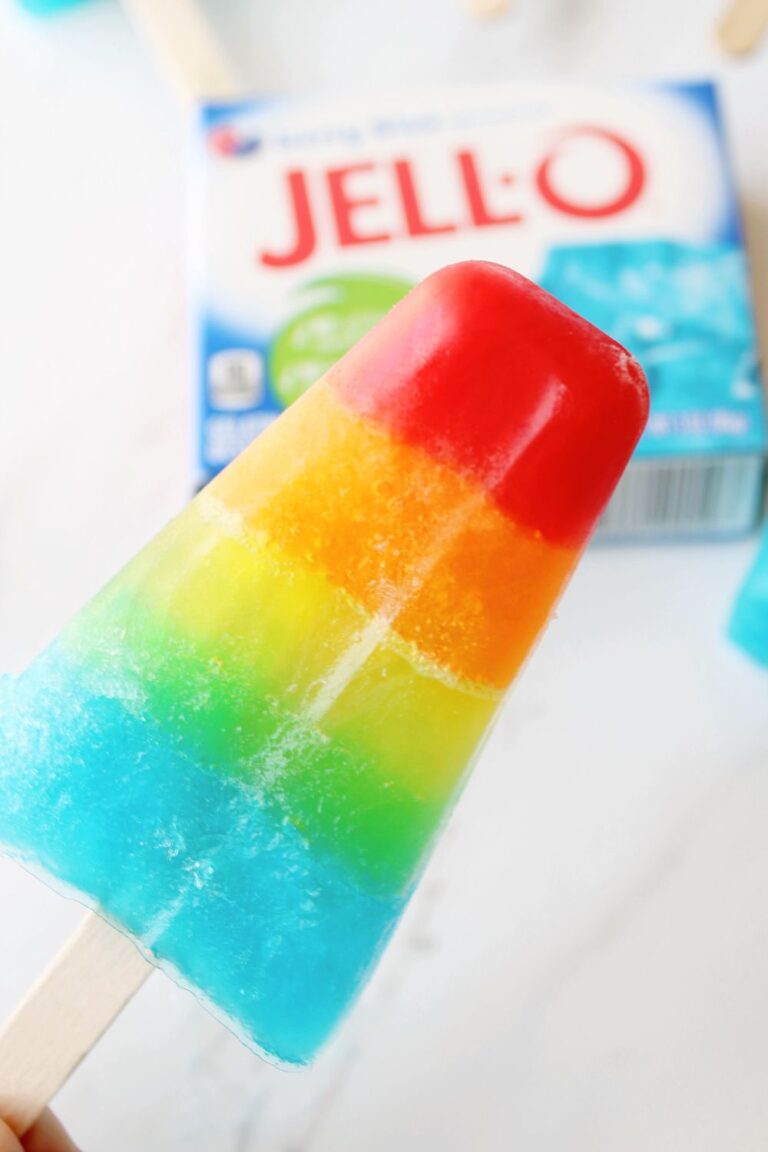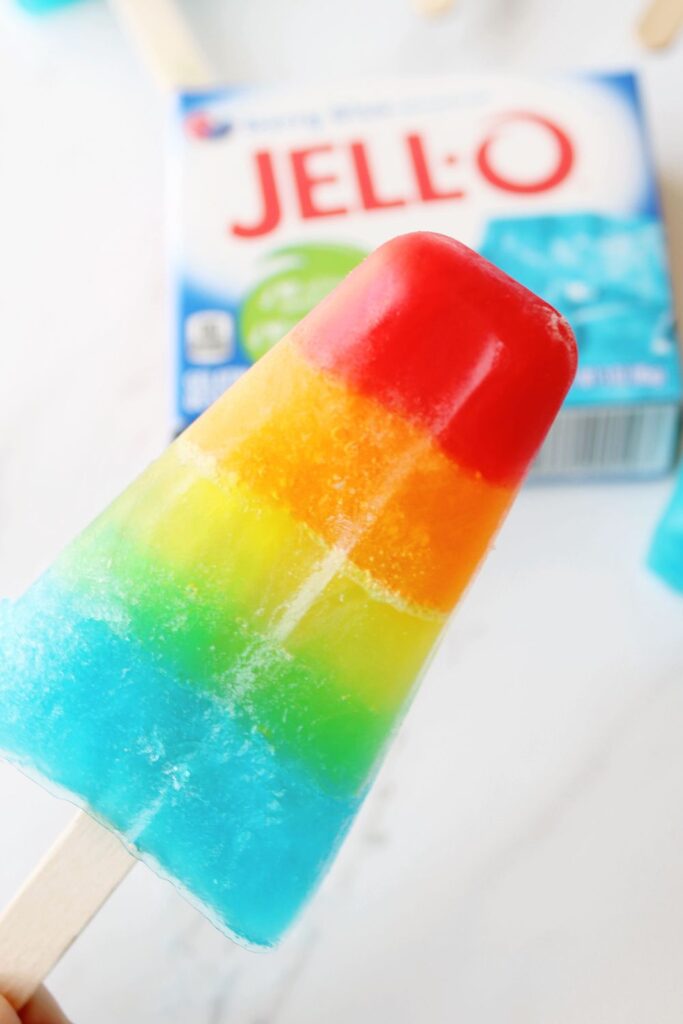 Storing
Freeze for up to 2 months, stored in an airtight container or in popsicle bags. Just make sure you are placing in a freezer-safe container so the popsicles do not create ice crystals.
Frequently Asked Questions
Do you have to use multiple flavors of jello?
No, you can stick with one flavor or use multiple. It's completely up to you.
Can you make popsicles without a mold?
Yes, absolutely! It's fine to use your favorite small containers, such as a Dixie cup, and add a stick in the middle. If you are using plastic containers, it's a good idea to let the popsicles sit on the counter for 5-10 minutes so they are easier to remove.
How do you remove the popsicles without breaking them?
The easiest thing to do is either allow the mold to sit at room temperature for 5-10 minutes before removing, it or dip the mold in hot water for 15-20 seconds to loosen them.
Can I do a single layer of flavor instead of layering flavors?
Yes, you can use a single layer of Jello or you can create layered flavors. It is up to you in terms of the flavors of Jello you use. I love Starburst Jello popsicles they are my favorite.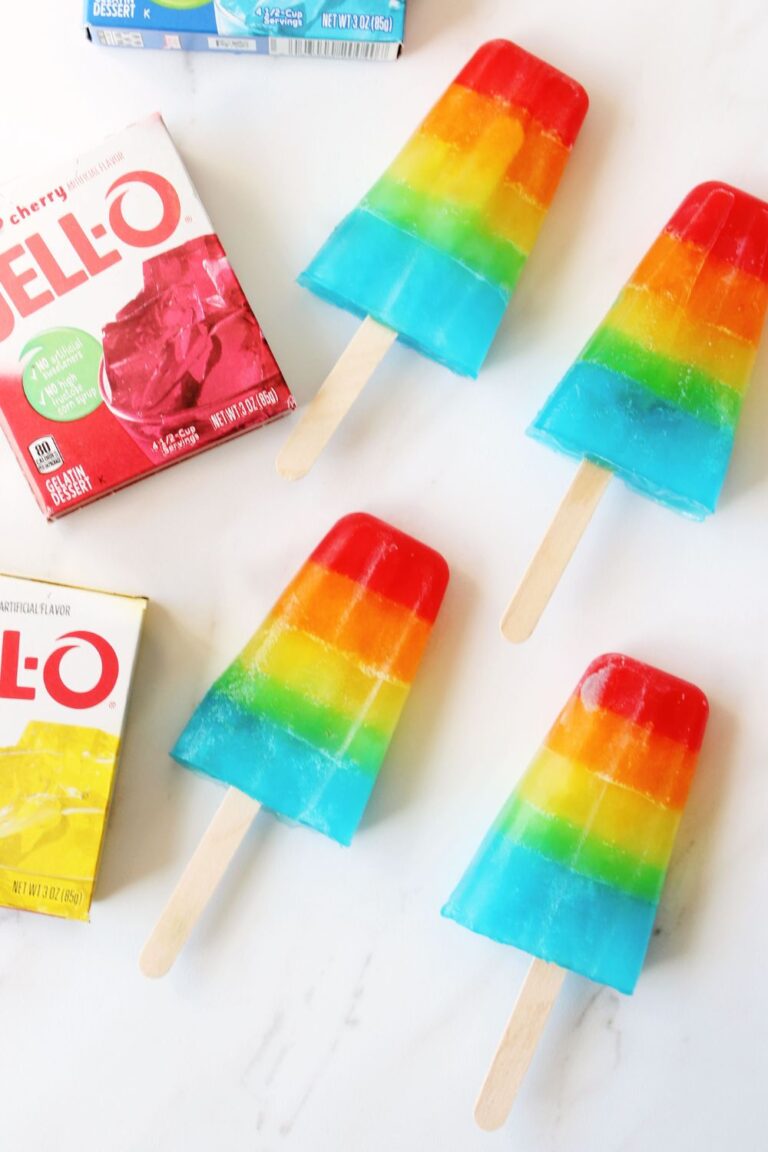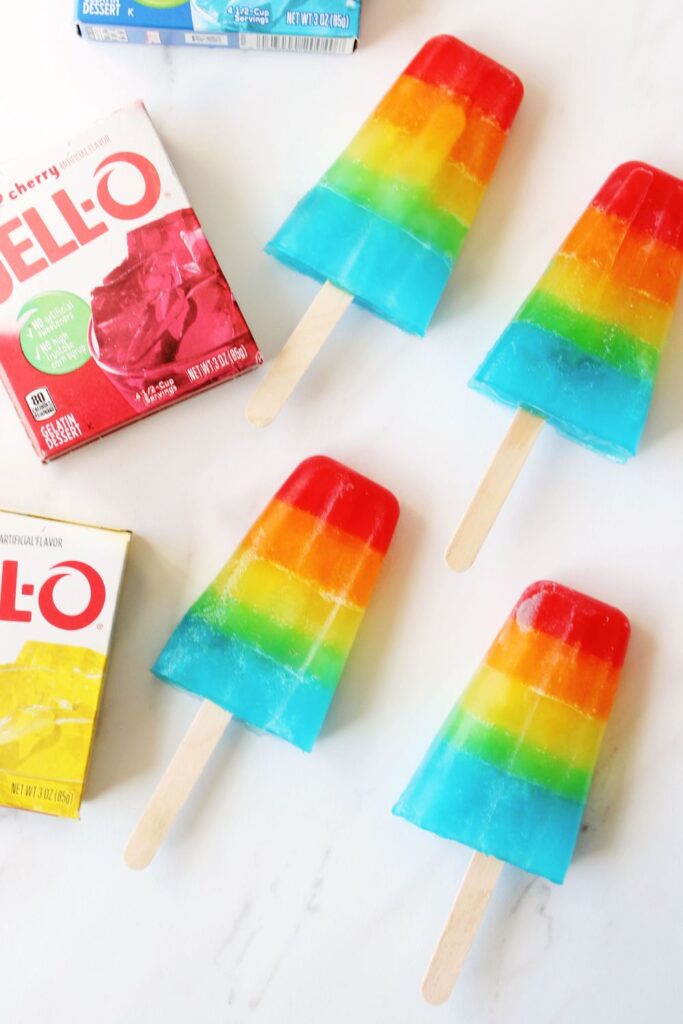 Related Recipes
Have you tried the recipe? If so, please leave a star ⭐️⭐️⭐️⭐️⭐️ rating in the recipe card below or drop a comment. Also stay in touch with me through social media by following me on Facebook, Pinterest, or My Facebook Group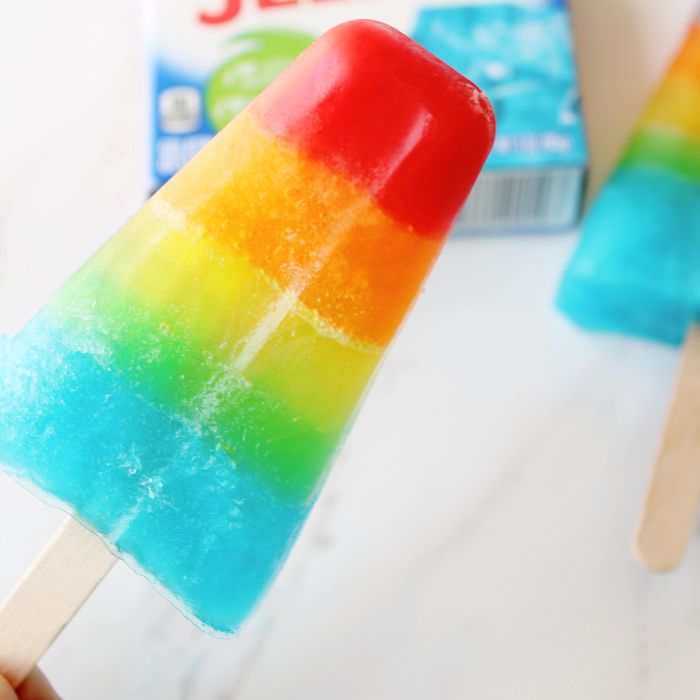 Jello Popsicles
Servings 12 popsicles
Jello popsicles are a delicious frozen treat that is layered with Jello gelatin. A tasty hot summer day treat that is a no-drip popsicle that is kid friendly. You can use any flavor of Jello you would like for this recipe.
Ingredients
3 ounce box of blue jello
3 ounce box of green jello
3 ounce box of yellow jello
3 ounce box of orange jello
3 ounce box of red jello
5 cups water
5 cups ice
Instructions
Use 5 separate bowls, and add a packet of jello into each bowl. I like to do one color at a time since you freeze in sections.

Boil up water and add a cup of boiling water into each bowl. Whisk well to dissolve the gelatin.

Once the gelatin is dissolved add in the cup of ice.

You will pour 1/5th or 2 teaspoons of of liquid. Freeze for an hour.

Then you will move on to the next color, and repeat melting gelatin in water and then add ce and add 2 teaspoons into the mold and freeze again. Repeat until all colors are layered and frozen.
Notes
Storing – You will store for 1-2 months in a sealed container that is freezer-friendly.  Extra Jello – If you have extra jello go right ahead and pour it into a sealed container and store it in the fridge then eat once it sets up.  Flavors of Jello – You can use any flavor of jello you would like. You can use one flavor or make up a layered bar. 
Nutrition
Serving: 1gSodium: 10mgCalcium: 6mg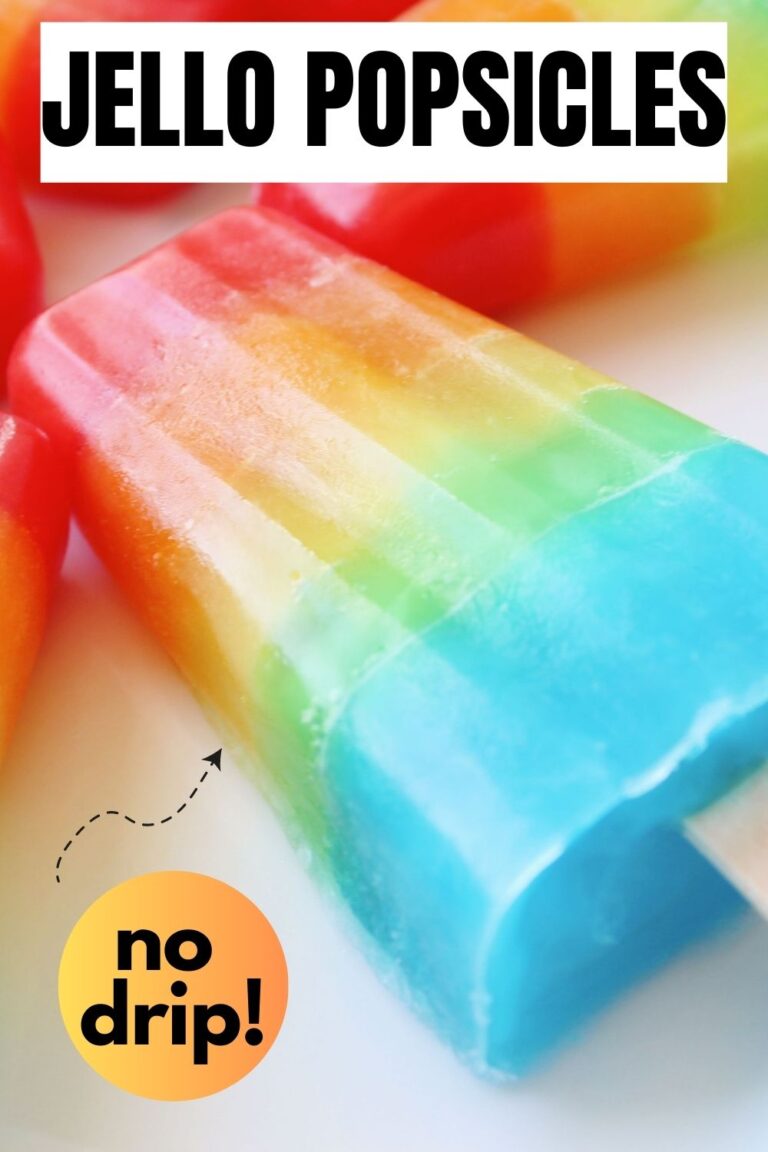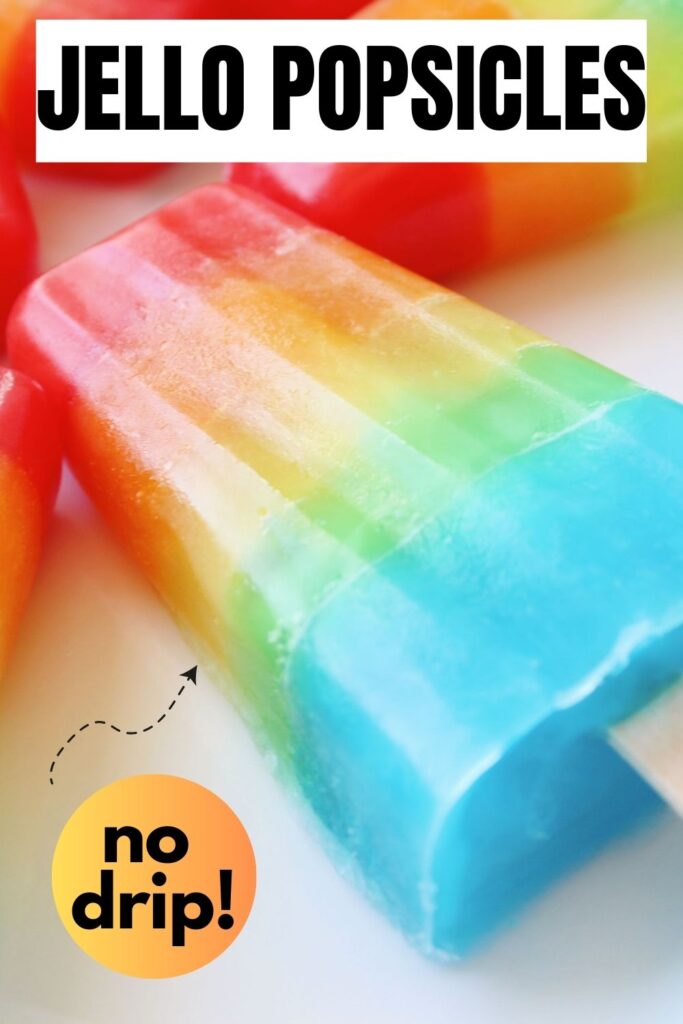 Reader Interactions