Looking for a guide on how to cook Instant Pot Beans with no soaking? I share how to make dry beans in Instant Pot to serve up for dinner, meal prep, and more. Quick, easy, and no soaking required.
Dried beans are a great way to save money, and essential to keep stocked in your pantry. Learn how to cook any Beans in this Instant Pot dry beans guide.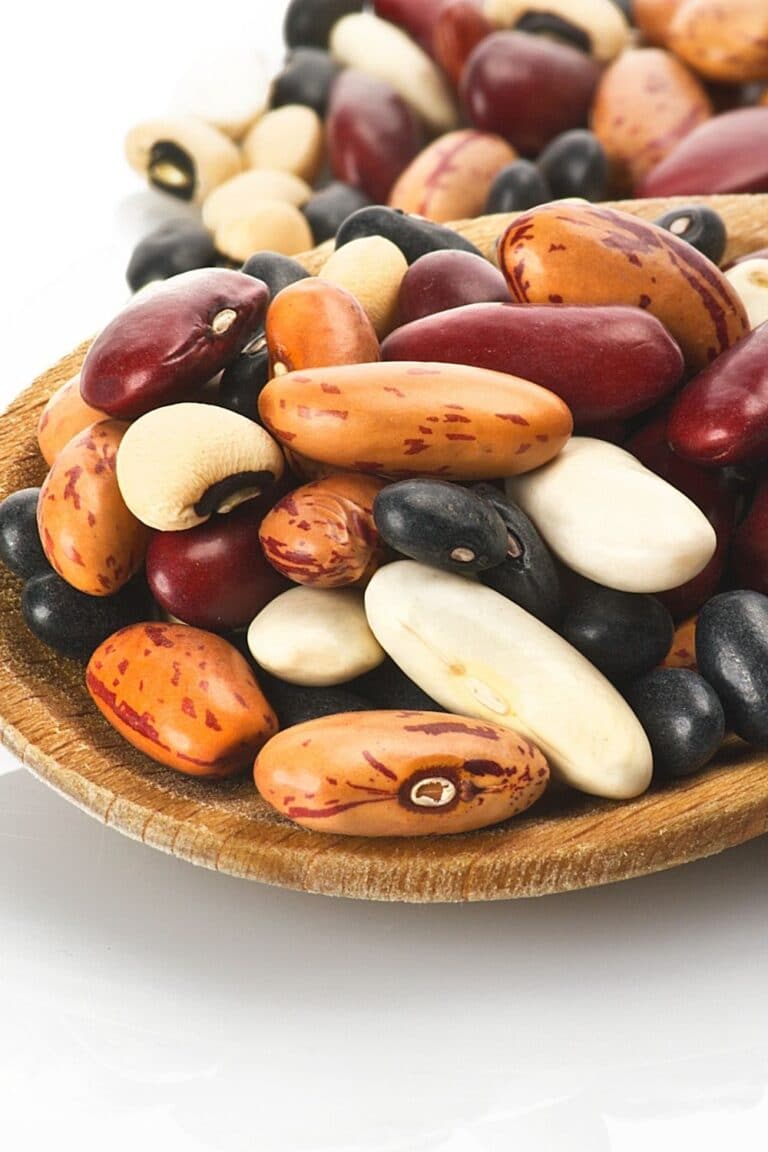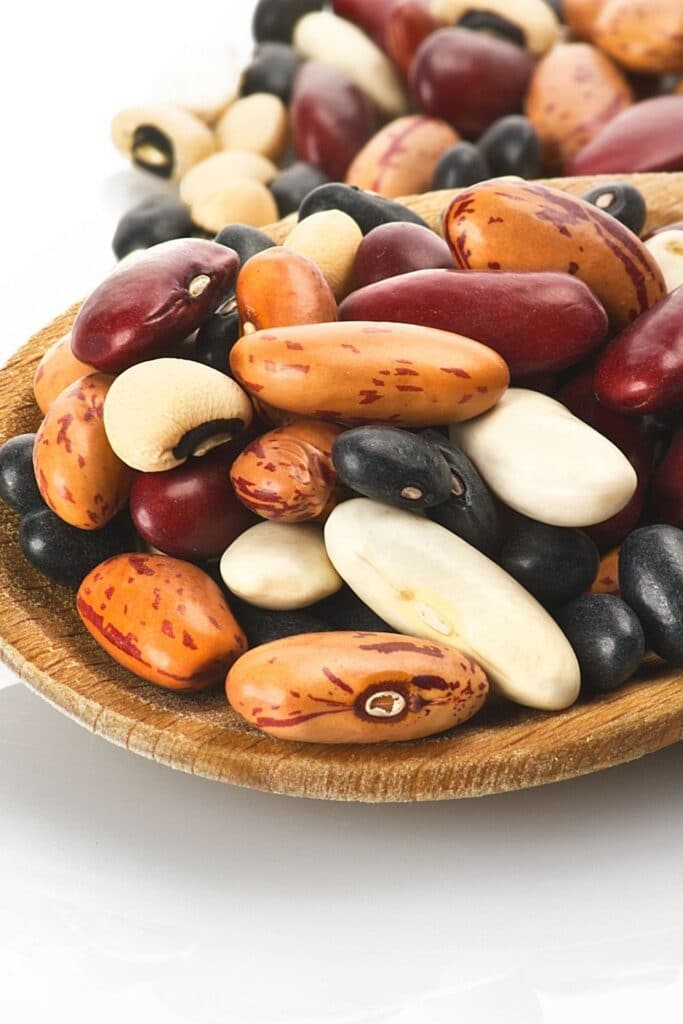 Whether you want to cook black beans, navy beans, red beans, and more I will share the cooking time for dry beans in the Instant Pot.
Here is my Free Instant Pot Cheat Sheet Printable to use as well for your cooking needs.
Why Make Instant Pot Beans…
Perfectly cooked beans every single time
Dump and cook
No babysitting beans
Shaves off tons of time from cooking so you have beans in an hour
Delicious
Affordable
Free Printable Guide For You To Refer To
Click Here to print off the dried beans cooking guide.
Water To Bean Ratio For Instant Pot Beans
As you are cooking with dried beans you will find that the water to bean ratio varies. Depending on if you want a thicker style bean where you don't drain off the liquid, it's great for refried beans, Cuban black beans, etc.
You will find 4-5 cups of water to 1 cup of beans is the average ratio to beans to liquid.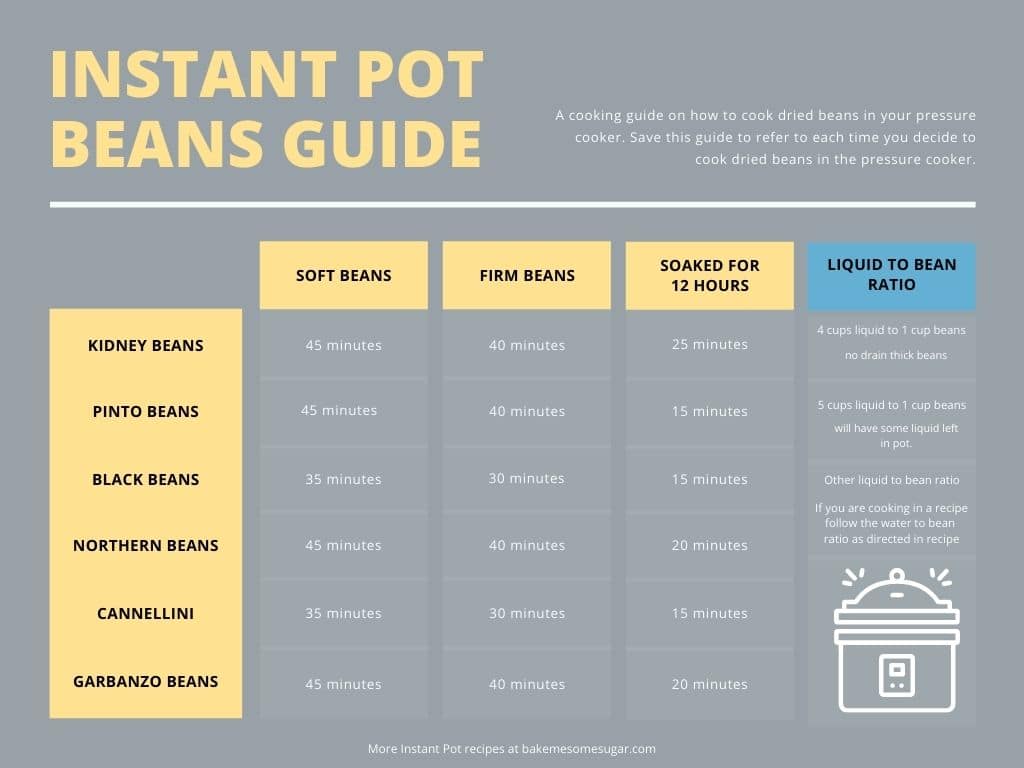 Cooking Times for Dried Beans
Here is the printable dried bean cooking guide.
These cook times below are for a softer bean. I also shared a firmer bean in the printable guide as well if you want a firmer bean.
Instapot beans vary in cooking time, so here are some times to refer to. Whether you are making red beans in Instant Pot or white, I got you covered.
Kidney Beans – 45 Minutes
Pinto Beans – 45 Minutes
Black Beans – 35 Minutes
Northern Beans – 45 minutes
Cannellini Beans – 35 minutes
Garbanzo Beans – 45 minutes
How to Flavor Dried Beans
Want to flavor your dried beans? The beauty of the pressure cooker is it helps to infuse flavors into food. So to pressure cook beans, add in other ingredients to flavor your beans.
Ways to flavor pressure cooker beans
Chicken, Beef, or Vegetable broth instead of water.
Sliced onion
Garlic
Fresh or dried herbs
Etc.
Adding salt while you cook the beans can make your beans hard. You will want to salt your beans AFTER they have cooked.
FAQs
Cooking dry beans in Instant Pot is easy, here are some common questions for Instant Pot bean recipes and classic dry bean recipes.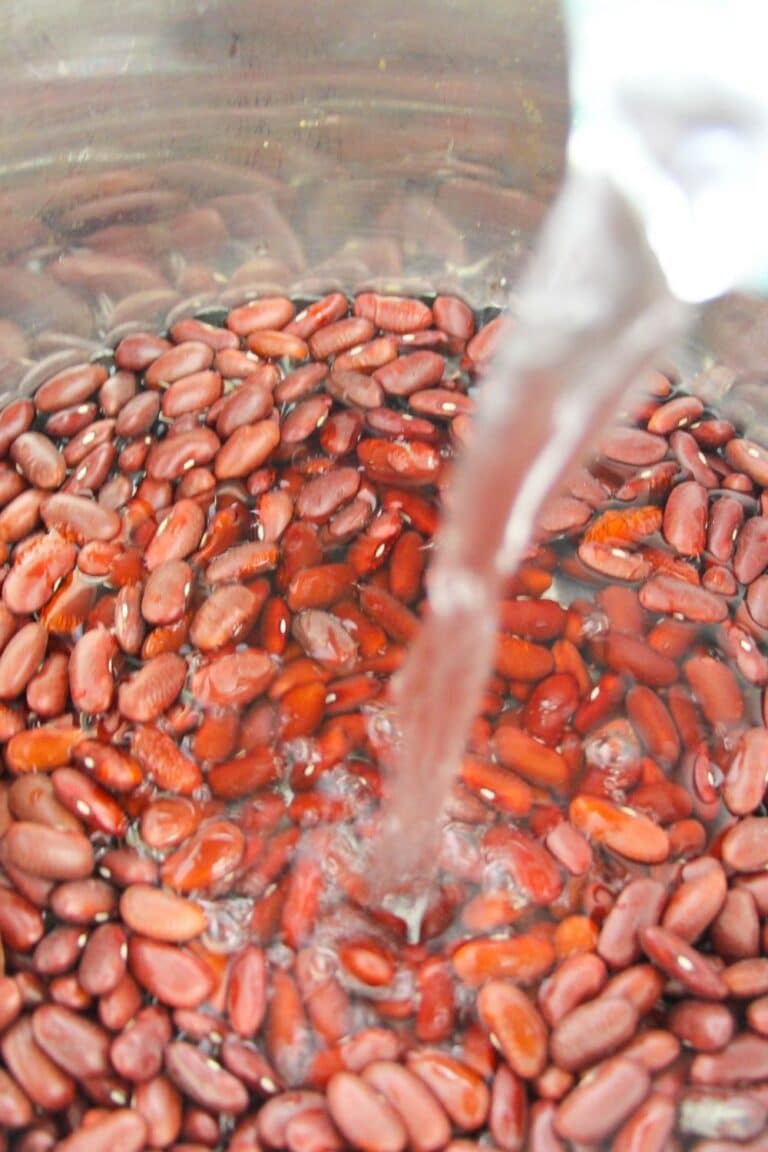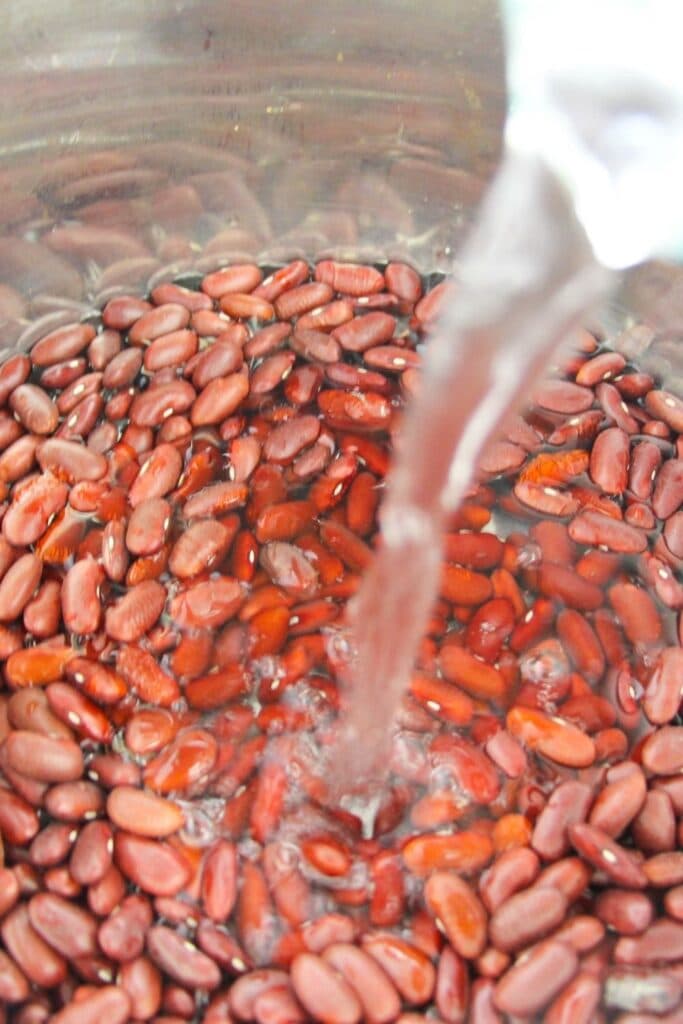 More Bean Recipes