How to Make A Martini with gin, vermouth, and bitters. Of course you can't forget to garnish with green olives for this classic martini recipe.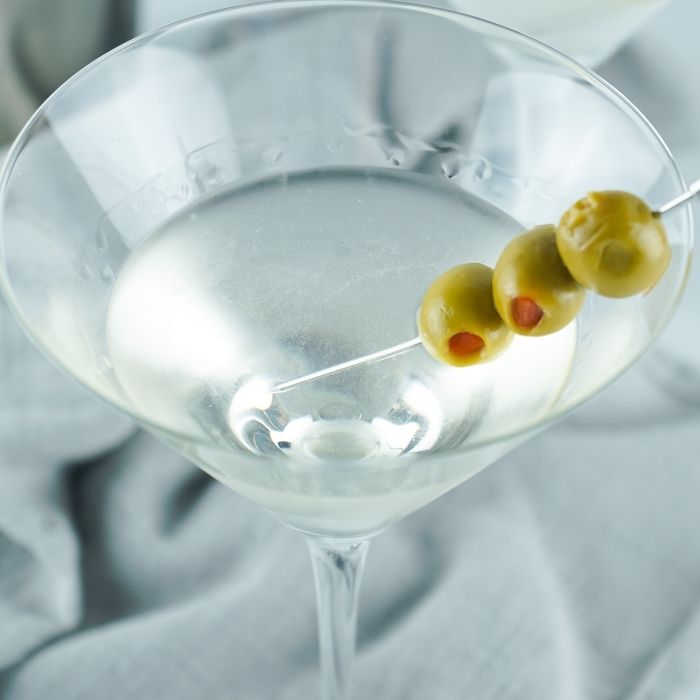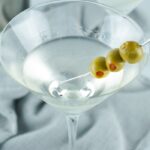 Want to learn how to make a martini cocktail at home? Whether you want an evening cocktail after a long day, or want to serve up martinis at a dinner party. Gin, dry vermouth, and orange bitters mixed and garnished with green olives.
This is a very simple recipe that takes 2 minutes to make and 4 ingredients needed. Also try my peppermint martini for a minty cocktail. Try my winter sangria made with white wine.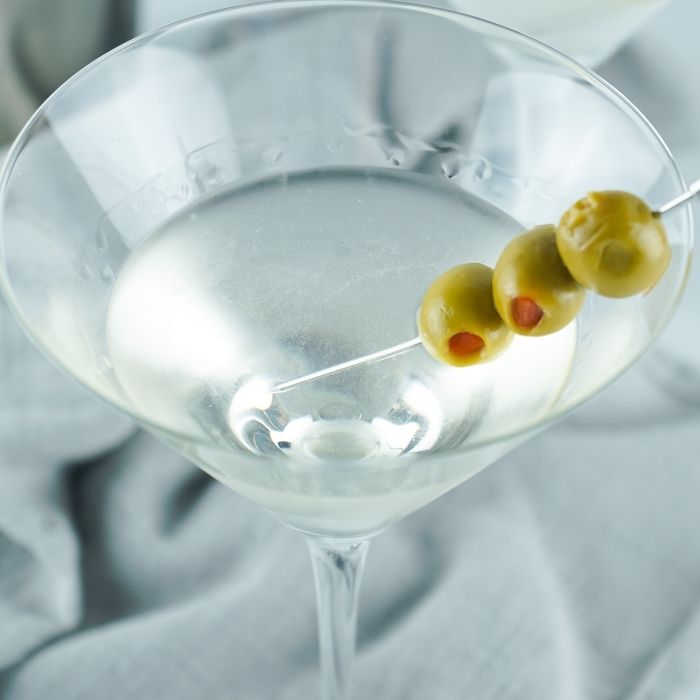 There are so many ways to make this classic cocktail. From a dry martini, dirty martini, classic martini and even a porn star martini. The options are endless on how to transform your cocktail.
So grab your martini glass, supplies, and let's create the ultimate gin cocktail.
This Martini Recipe Is…
Made with 4 Ingredients
Takes 2 Minutes to Make
Quick and Easy
Bartender Approved
What's In A Martini
Gin
Dry Vermouth
Orange Bitters
Green Olives for Garnish – Optional
How to Make
Full directions on how to make martinis are in the printable recipe card at the bottom of the post. This is a visual walk through for readers.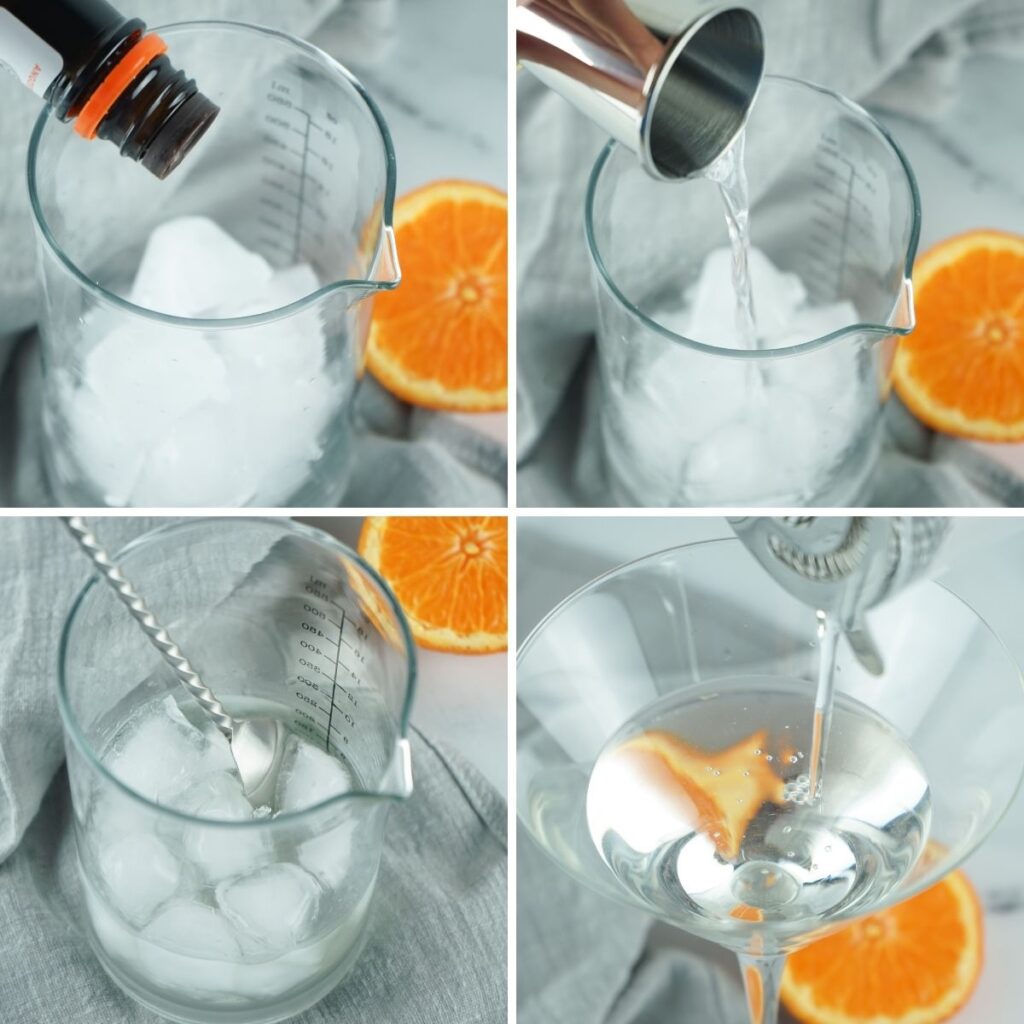 Step One: Start by placing your ice in a shaker.
Step Two: Next add your bitters. Then pour in the gin, and vermouth.
Step Three: Stir and strain your martini cocktail into your glass.
Step Four: Place some green olives on a toothpick and place in glass if you would like.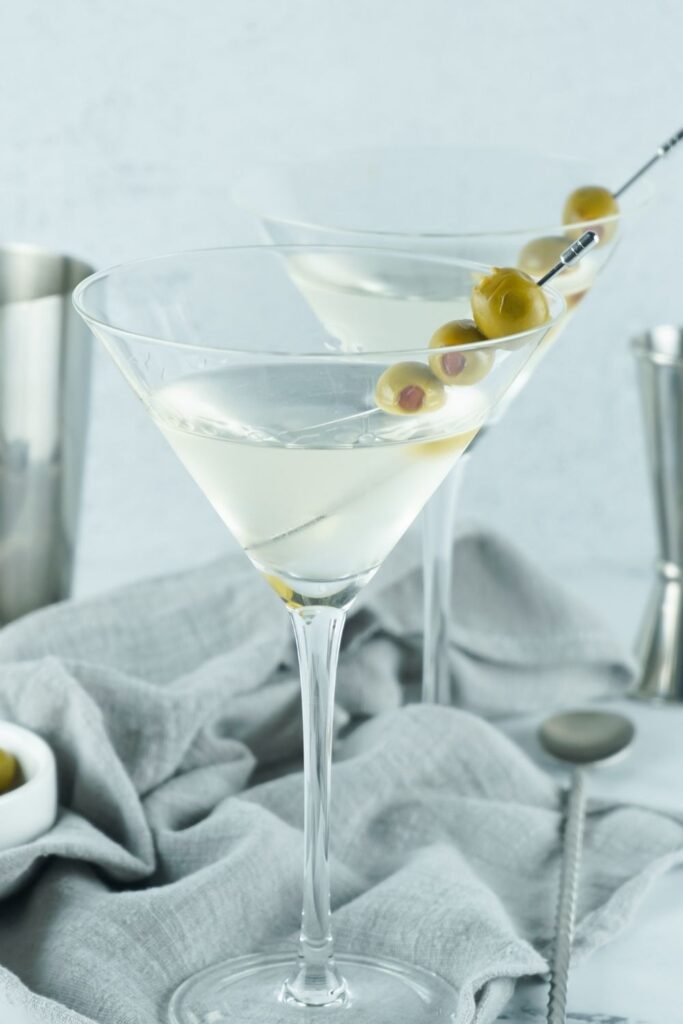 Pro Tips For Making
You want to stir your cocktail, not shake it like some. Just use a stirring stick to mix. I used a shaker, as it is easy to pour into the martini glass.
Quality ingredients provides a more high quality flavor to your cocktail.
Chilling your glasses in the freezer for 30 minutes before you pour in the drink, helps keep your cocktail chilled without watering it down.
Variations To A Martini
Dirty Martini – Add in an ounce of green olive juice with the other ingredients.
Pineapple Martini – Add 2 ounces of pineapple juice in replace of bitters, and garnish with lime or pineapple chunks.
Porn Star Martini – This is a total different version. It has passion fruit, sparkling wine, and other ingredients in it.
Espresso Martini – 2 ounces vodka, 1/2 ounce Kahlua, and 1 ounce espresso.
Grey Goose Martini – To make this a Grey goose swap the gin for the goose and do 2 1/2 ounces and 1 ounce vermouth with the bitters.
There are so many different ways to make this popular cocktail. Those are just a few of the ways that you will find people love to enjoy them.
Frequently Asked Questions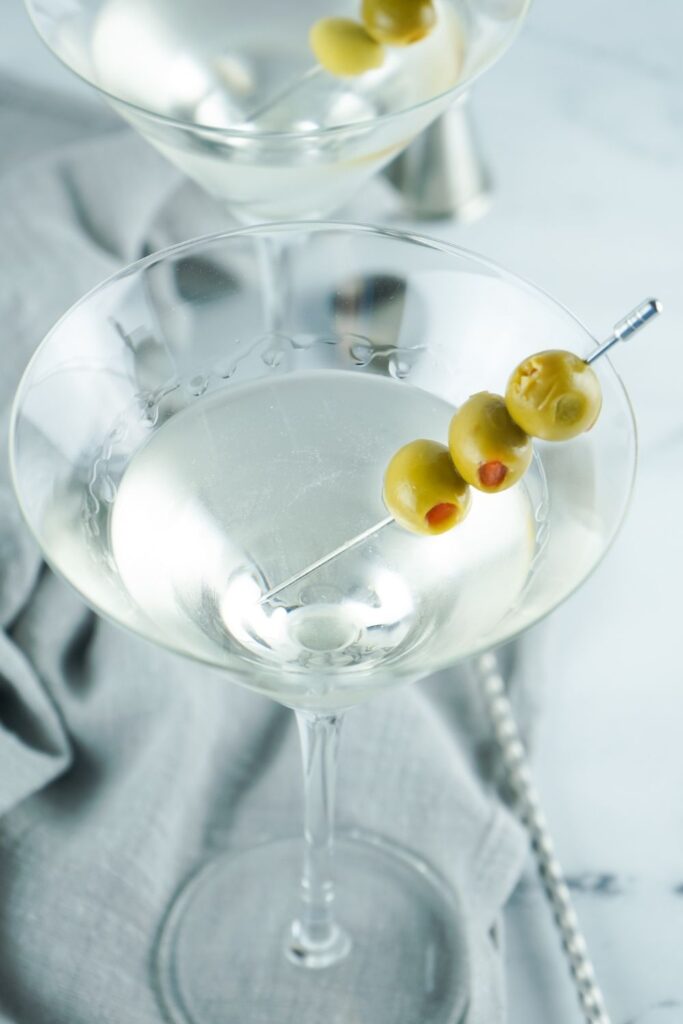 Related Recipes
Have you tried the recipe? If so, please leave a star ⭐️⭐️⭐️⭐️⭐️ rating in the recipe card below or drop a comment. Also stay in touch with me through social media by following me on Facebook, Pinterest, or My Facebook Group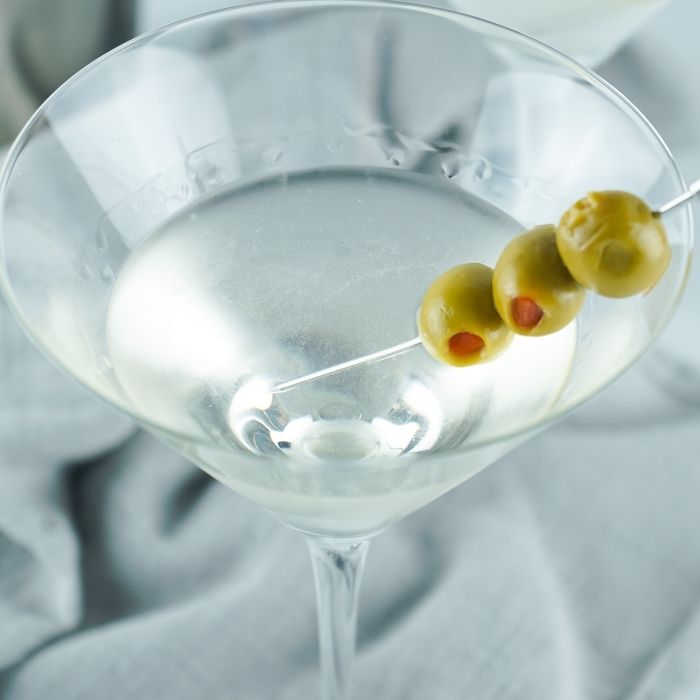 How to Make A Martini
Servings 1
How to Make A Martini with gin, vermouth, and bitters. Of course you can't forget to garnish with green olives for this classic martini recipe.
Ingredients
2 ounces Gin
1 ounce Vermouth
5-6 dashes Orange Bitters
3 Green Olives
Instructions
In a large glass or shaker, pour in your ice.

Then add in the bitters, gin, and last vermouth.

Stir with a stirring stick then pour the martini into a glass.

Garnish with olives if you want, and enjoy.
Notes
Stir – Don't shake the martini, stir to mix. On The Rocks – You can serve on the rocks (ice) or without. Chill Martini Glass – If you place your martini in the freezer for 30 minutes it will chill the glass and works at keeping your drink nice and chilled.
Nutrition
Serving: 1gCalories: 267kcalCarbohydrates: 7gFat: 1gPolyunsaturated Fat: 1gSodium: 130mgSugar: 5g
Reader Interactions