Tequila and Orange Juice is a great duo of flavors for this cocktail. A Mexican Screwdriver with a margarita salt rimmed glass. Sip and enjoy this tequila recipe.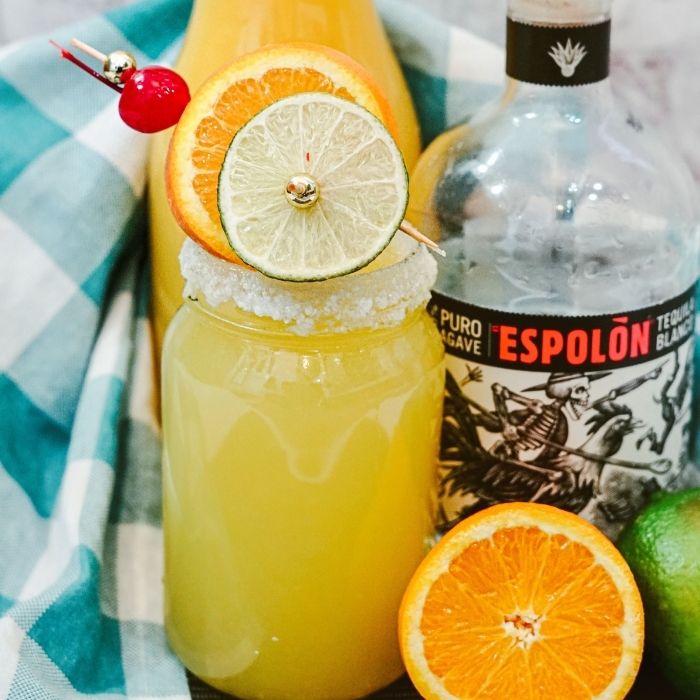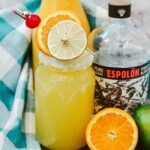 Tequila and orange juice are the perfect combo for this Mexican screwdriver recipe. A cocktail with orange juice, tequila, and a cup lined with corn syrup and Margarita salt. Sip away and enjoy this refreshing tequila cocktail.
Or elevate this drink by adding in a splash of grenadine syrup for a Tequila sunrise drink. Either way, the margarita salt on the rim of this cocktail gives the drink a whole new level of tasty flavors. Another tequila cocktail is this Bloody Maria recipe.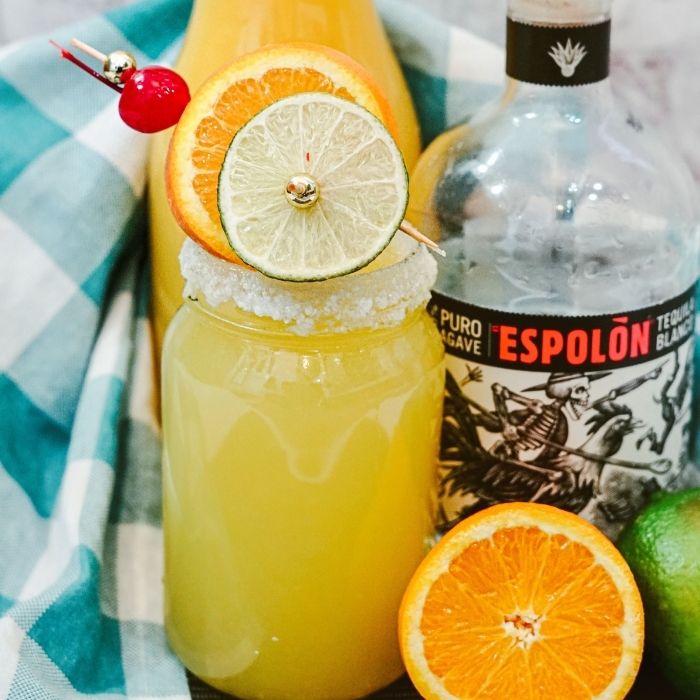 A classic screwdriver recipe elevated a few notches is how I explain this refreshing orange juice cocktail.
This Tequila And Orange Juice Cocktail Is…
Made with simple ingredients
Takes just 2-3 minutes to make
Sweet, Salty, Tangy
Delicious and Refreshing
Made with Tequila
Ingredients You Need
Tequila
Orange Juice
Margarita Salt
Corn Syrup
Ice
Lime and Orange Slices (optional)
Cherry (optional)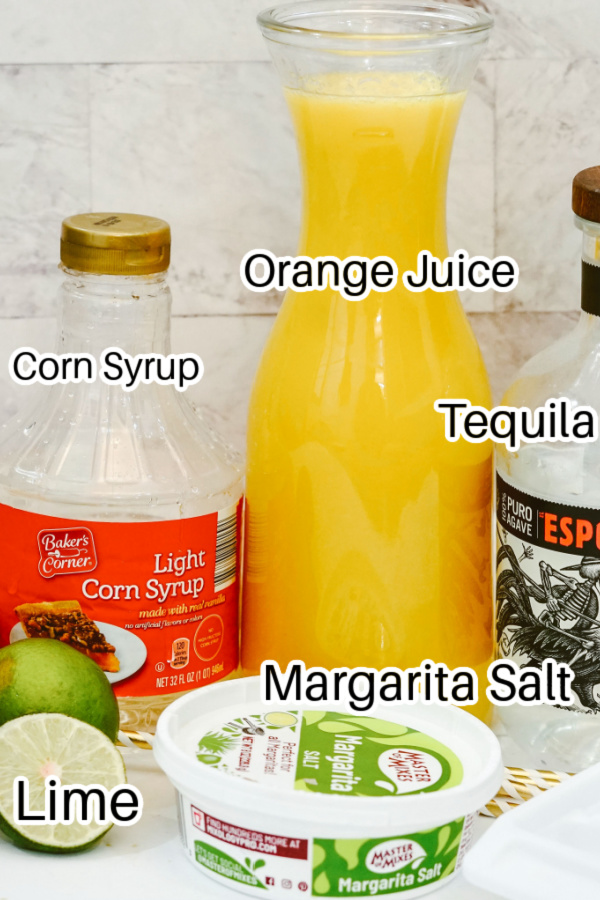 Variations To Recipe
Leave off the corn syrup and margarita salt for a more classic screwdriver.
Add around 3/4 ounce of grenadine once the cocktail is made. It will sink to the bottom and then you can lightly stir to create a mix of color.
Garnish with maraschino cherry, lime and orange wedges if you want, or leave it bare.
Blend it to create a slush-style tequila drink instead of iced.
How to Make
Full directions for this oj tequila recipe is in the printable recipe card at the bottom of post.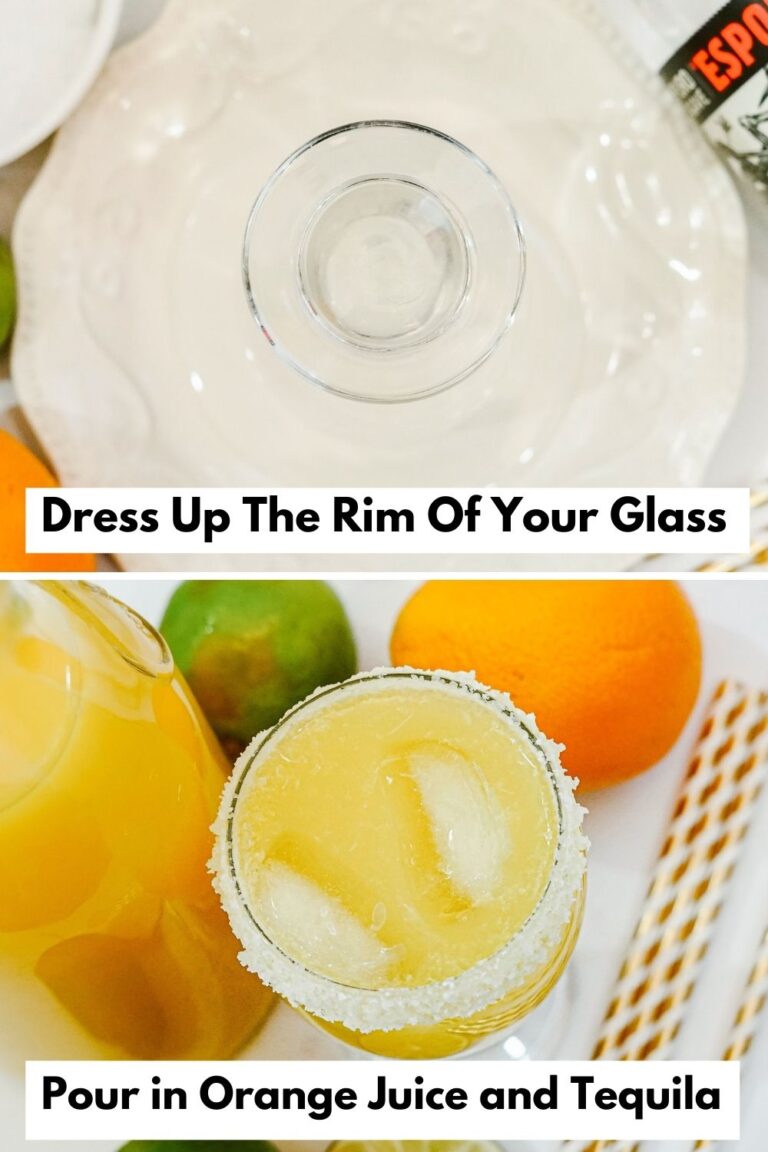 Step One: Coat the rim of the glass with corn syrup. Once you have it coated, then dip the glass in the margarita salt.
Step Two: Next, add in the ice. Then pour in your Tequila.
Step Three: Top your cocktail with orange juice, and then garnish as you would like.
Sip and enjoy this delicious orange tequila recipe.
How To Make Orange Juice
Elevate the flavor of your tequila and oj drink, with fresh squeezed orange juice. Here is how to easily make your own oj.
I have an older citrus juicer that you cut your orange in half. Then place one part of the orange on the juicer and twist the orange releasing the juice.
If you want leave out the pulp or add the pulp in if you enjoy pulp. You can also buy an electric juicer if you want to spend the money on it.
This homemade orange juice is optional, but store bought works just as good.
Dress Up Cocktail
Want to dress up your tequila orange juice? Here are some simple ideas to elevate the presentation value.
Ice Shapes: You can freeze ice into flower shaped cubes or other shapes to create a stunning presentation value. You will find this is very popular for cocktails.
Garnish: Add a sliced orange wedge, mint leaves, or even some edible flowers to garnish your cocktail. Also think of the type of glass you are serving up your orange juice and tequila in.
Grenadine: Adding a splash of grenadine will elevate the flavor and offer a deep red color that will enhance the look of the drink!
Common Questions
More Cocktail Recipes
Have you tried the recipe? If so, please leave a star ⭐️⭐️⭐️⭐️⭐️ rating in the recipe card below or drop a comment. Also stay in touch with me through social media by following me on Facebook, Pinterest, or My Facebook Group
Printable Recipe Card Here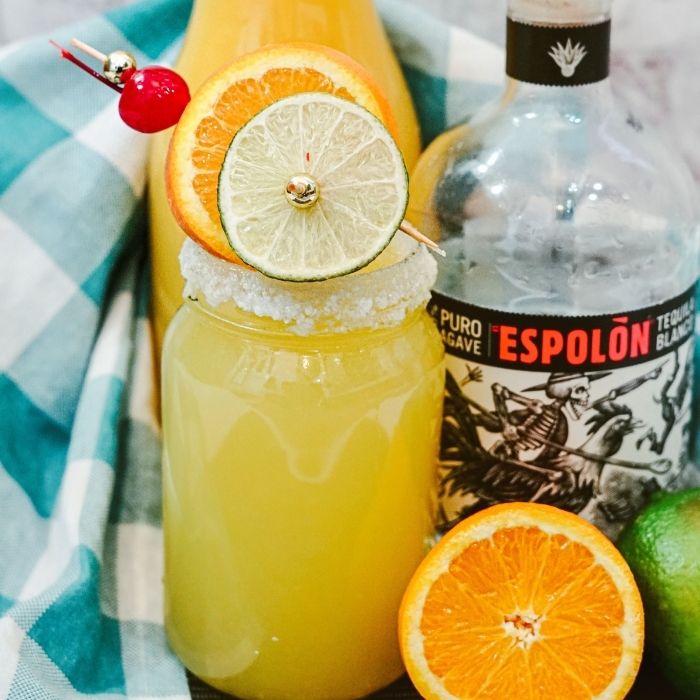 Tequila and Orange Juice
Servings 1 drink
Tequila and Orange Juice is a great duo of flavors for this cocktail. A Mexican Screwdriver with a margarita salt rimmed glass. Sip and enjoy this tequila recipe.
Ingredients
2 ounces of Tequila
4 ounces of Orange Juice
Ice
1/2 teaspoon Corn Syrup
Margarita Salt
Orange lime, and maraschino cherry (optional)
Instructions
Start by taking your glass and coat the top of the glass in corn syrup.

Then you will press the cup into margarita salt to coat the rim of the glass.

Now add in your ice, fill around 3/4th the way full.

Pour in your tequila, and top the rest of the glass with prange juice.

Add your orange slices, lime slices, and a cherry on a toothpick and garnish your tequila and orange juice drink.

For a Tequila Sunrise add in 3/4th ounce of grenadine syrup at the end, and lightly stir.
Notes
Serving: Make and serve right away. This is a cocktail that will melt and water down if you make in advance. Juice: You can use orange juice or even add grapefruit juice or pineapple for a twist of flavor. Garnish: Feel free to garnish as you wish. You can use decorative ice, edible flowers, sliced fruit, etc.  Salted Rim: This is an optional way to serve up the tequila orange juice cocktail. Feel free to skip if you don't want a salted rimmed glass. 
Nutrition
Serving: 1gCalories: 517kcalCarbohydrates: 65gProtein: 3gFat: 1gSodium: 1013mgFiber: 6gSugar: 48g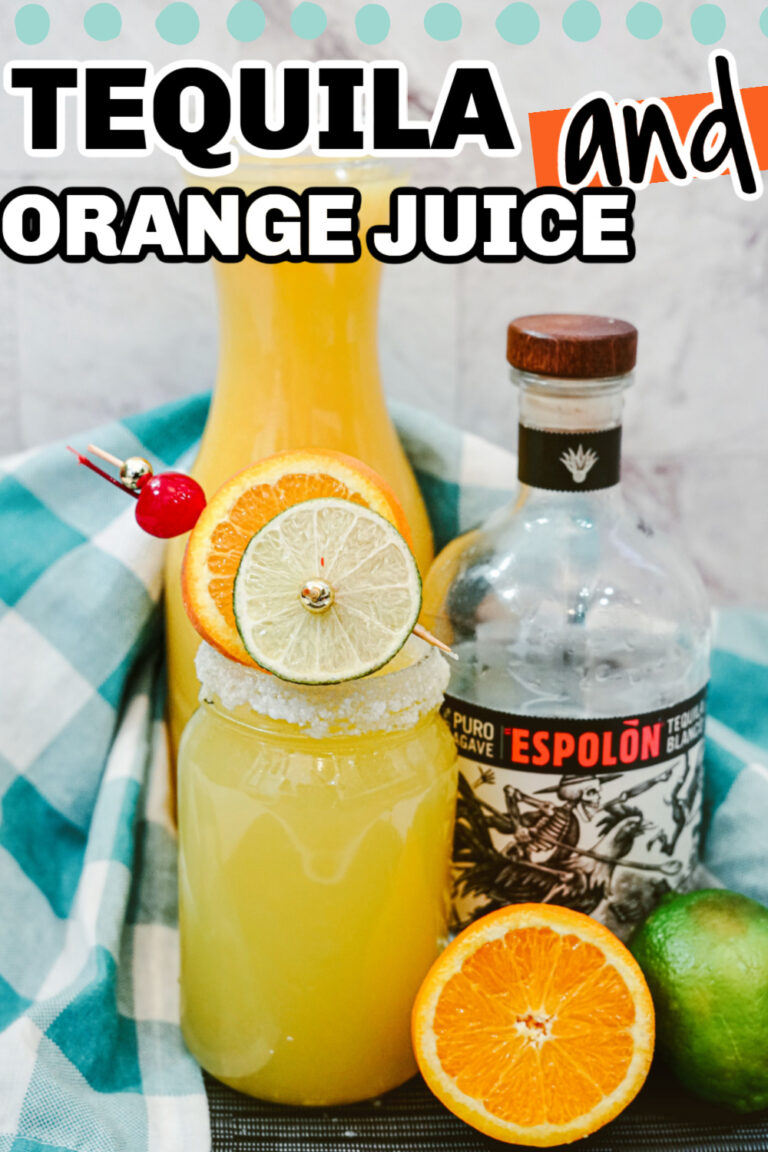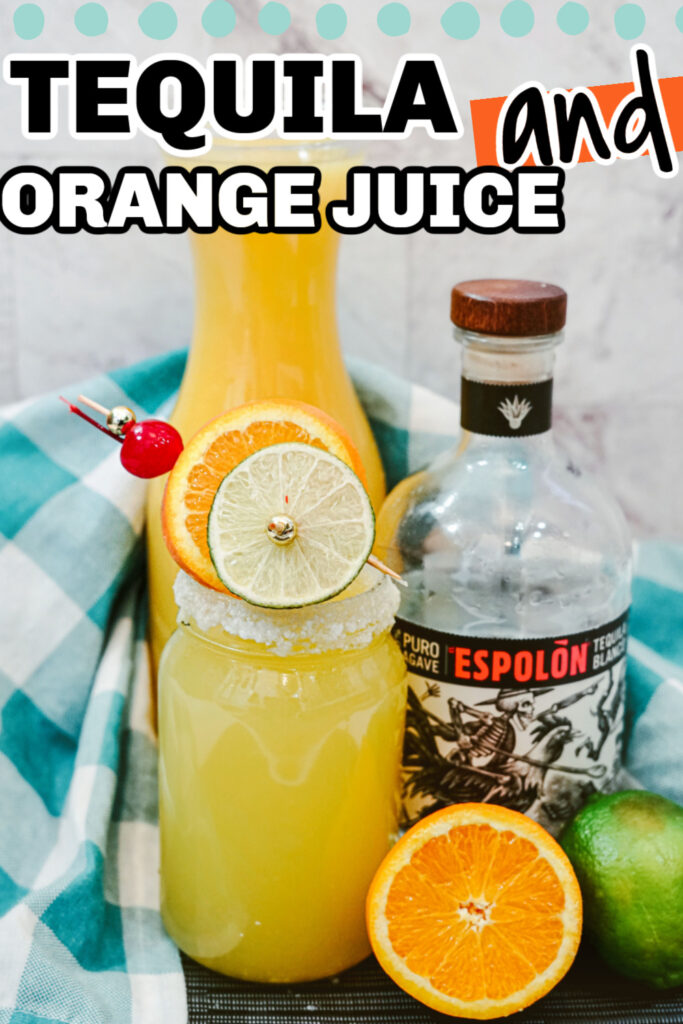 Reader Interactions