Each of these game day crockpot recipes are the perfect way to feed all your friends and family for your Super Bowl party without spending all day in the kitchen and missing the game!
Just throw all your ingredients in the crockpot and get back to watching the game before you miss your team's touchdown, or a hilarious commercial!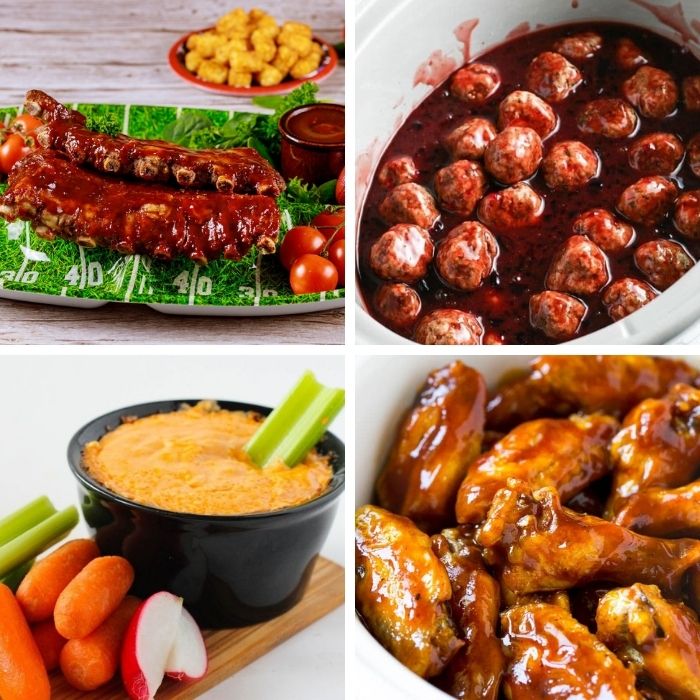 Plus you will be grateful for the easy clean up (use a crockpot liner) when you are exhausted from all the jumping and cheering you did all day!
Why Make Crockpot Game Day Recipes
Hands Off Cooking
Prep and Forget
Delicious Crockpot Appetizers and game day dinner ideas
Stays Warm Till Ready to Eat
Game Day Crockpot Recipes
Check out these tasty game day crockpot recipes to make for your game day snacking. From crockpot dinners to crockpot appetizers that will make the perfect football food! Prep and walk away and allow your crock pot to handle the hard work.
Must Have Crockpot Essentials
Here are a handful of items I love to have for pairing with my easy slow cooker recipes in this list. Check out these simple and useful crockpot tools.
Crockpot Liners – These are a must, you place the liner inside, and then toss ingredients in. Let it cook, and the cleanup leaves you with literally no mess at all. Just remove the bag and toss.
Spoon Holder For Lid – These are so nice to have especially for serving up a soup, dip, or other item you will be scooping food out of. It keeps your counter clean.
Meat Claws – Great for shredding meat for pulled pork sandwiches, chicken, etc.
Game Day Desserts
Pair these desserts next to your slow cooker football party recipes you find in this list. These football food ideas are the perfect game day food spread in my opinion!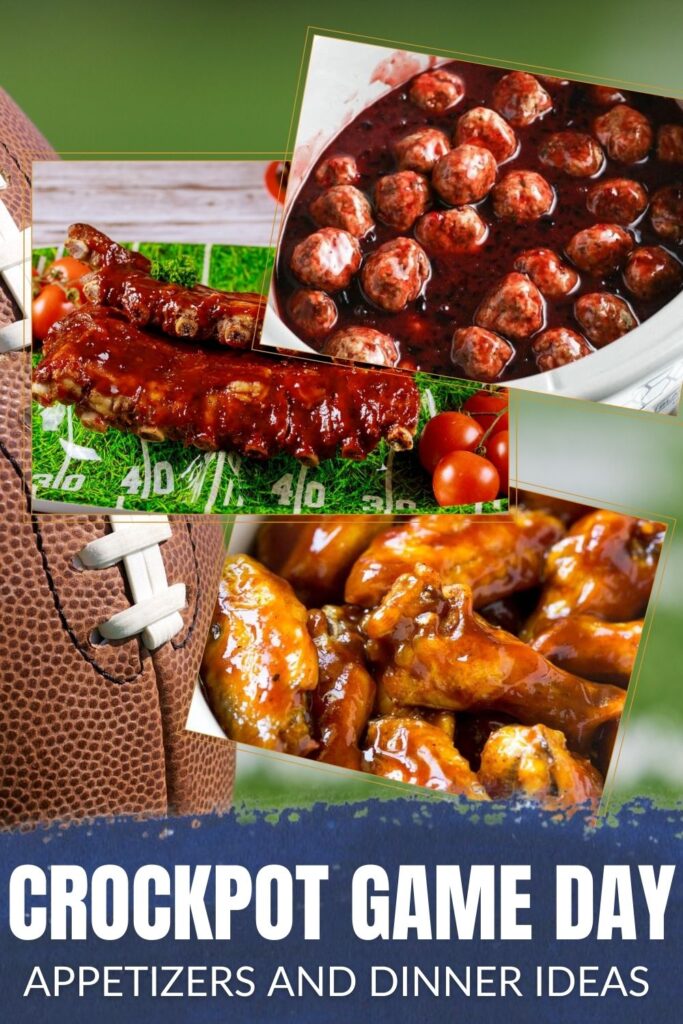 Which game day crock pot recipe are you wanting to try first?