This crockpot buffalo chicken dip is a great warm dip recipe that is a must make for entertaining. A buffalo chicken dip that is loaded with spice, creamy flavor and cheese. This chicken dip is a hit.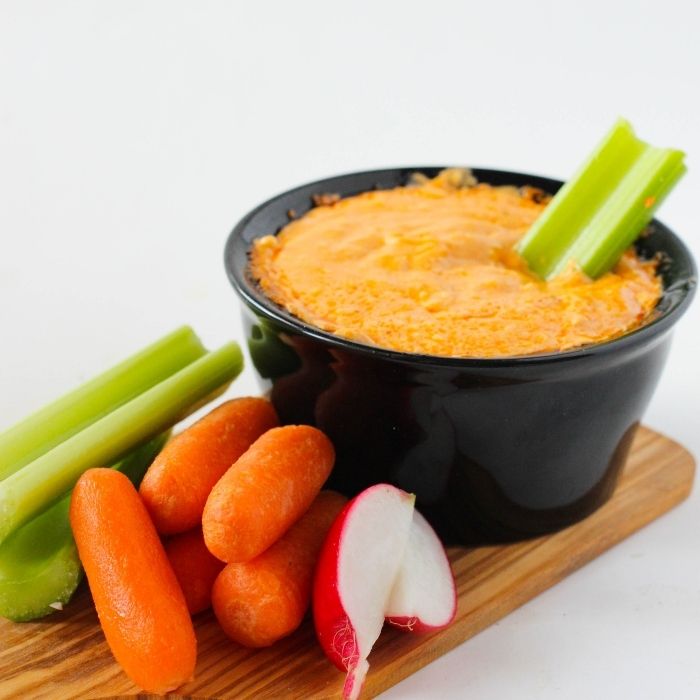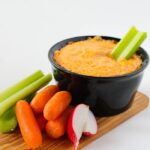 Crockpot buffalo chicken dip is a creamy and spicy chicken dip recipe. Shredded chicken, Franks buffalo chicken sauce, and cream cheese bring you the ultimate dip recipe.
Whether you are hosting a party or needing a game day appetizer to serve your family. This buffalo wing dip won't disappoint. Pair with crisp veggies, salty tortilla chips, pretzels, or any other dipper of choice! Try this buffalo dip recipe today.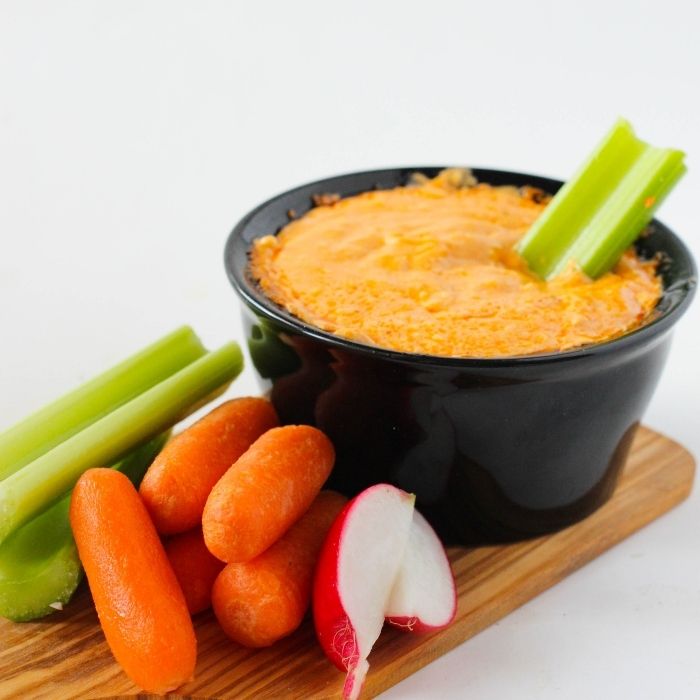 I am a sucker for a good dip. If you enjoy a fun party food recipe, I have a few more. Smoked queso is one of my most popular recipes. Or if you enjoy seafood try smoked salmon dip, or a bacon ranch dip.
This Buffalo Chicken Dip Recipe Is
Easy Buffalo Chicken Dip Recipe
Hands-off Cooking
Creamy
Cheesy
Crockpot Appetizer
Spicy
Party Food
Warm Dip Recipe
Ingredients Needed
Chicken – Any boneless chicken will work. Make sure it is a no-skin chicken as that will cause your dip to have a rubbery texture in spots.
Buffalo Sauce – Reach for any buffalo sauce you like. I personally enjoy Frank's Buffalo sauce, but feel free to use any brand you want.
Cream Cheese – The cream cheese is going to add a really nice rich and creamy texture to the dip. I prefer full fat but you can use a lighter cream cheese to lighten up the dip a bit.
Ranch Dressing – This is going to help blend all the flavors together. The ranch will add some tang and tame some of the spice down a bit.
Celery – If you want a nice little crunch factor to your dip you can chop up some celery. This is of course optional.
Shredded Cheese – The cheese adds the perfect texture and tang to the dip. I love using a white cheddar or sharp cheddar.
Substitutions and Swaps
Leave out the celery if you want in the recipe.
Swap the ranch dressing with blue cheese.
You can use a mild buffalo sauce if you don't want a ton of heat.
Use rotisserie chicken or pre-cooked shredded chicken in replace of raw.
How to Make Buffalo Chicken Dip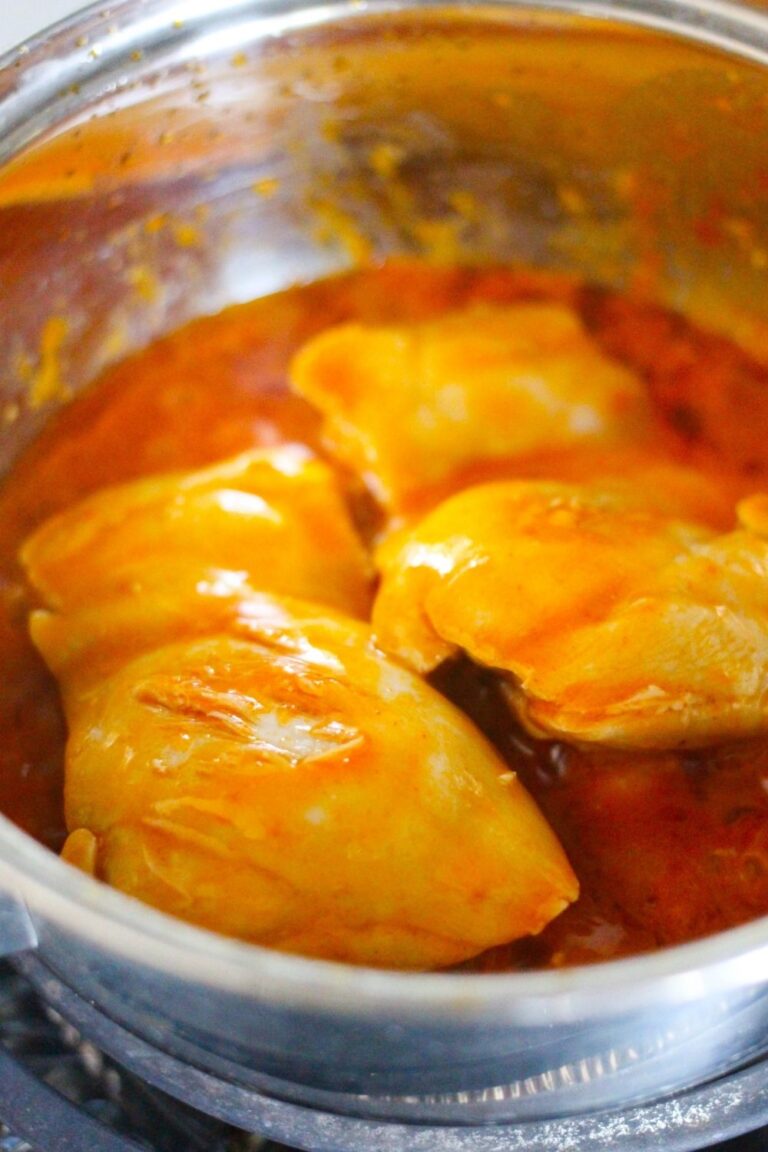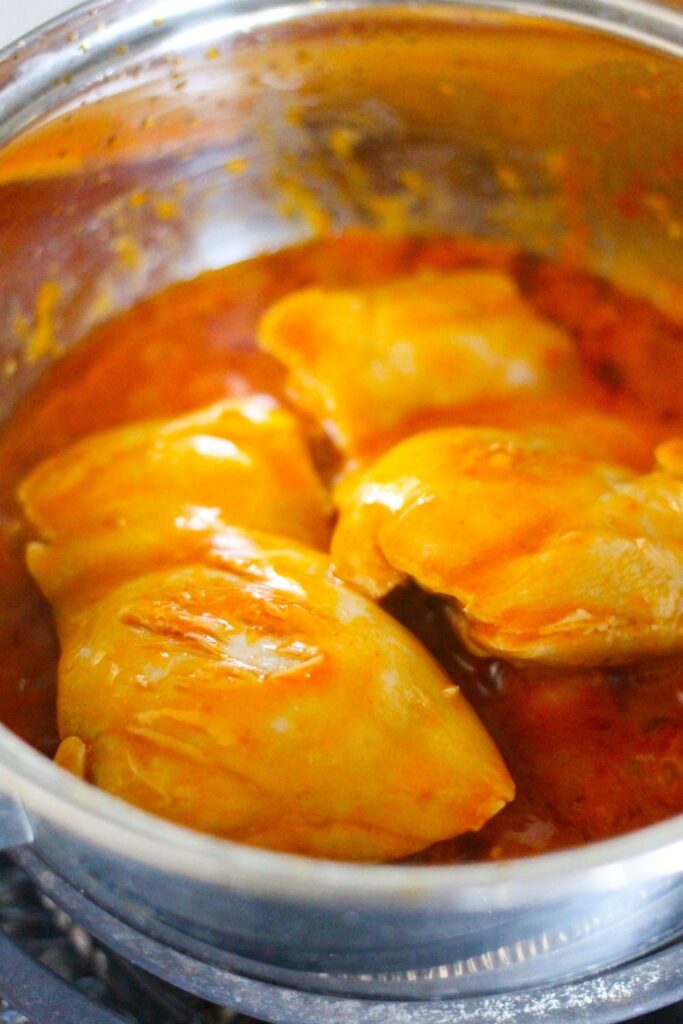 Step One: Place chicken in a pan with buffalo sauce and cook 5-7 minutes and flip. Cook another 5 minutes then remove. Dice up or shred the chicken. It won't fully be cooked at this point.
Step Two: Assemble cream cheese, ranch dressing and celery in a bowl. Mix well till combined.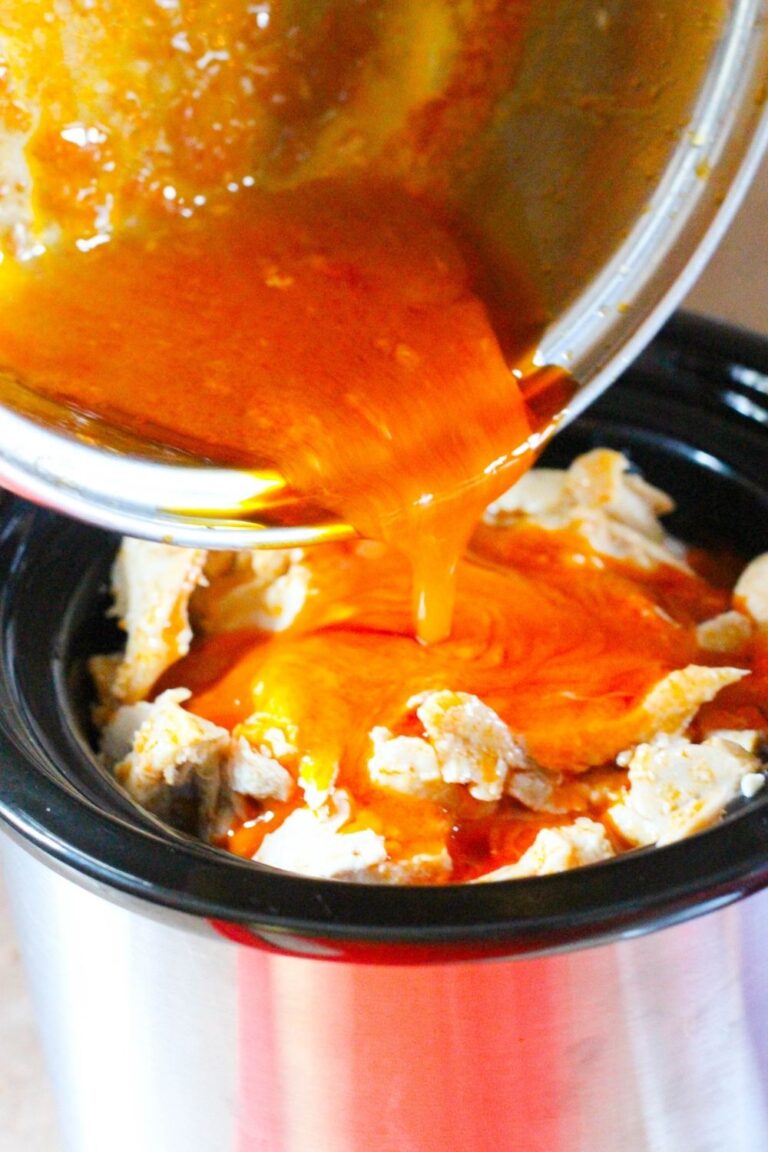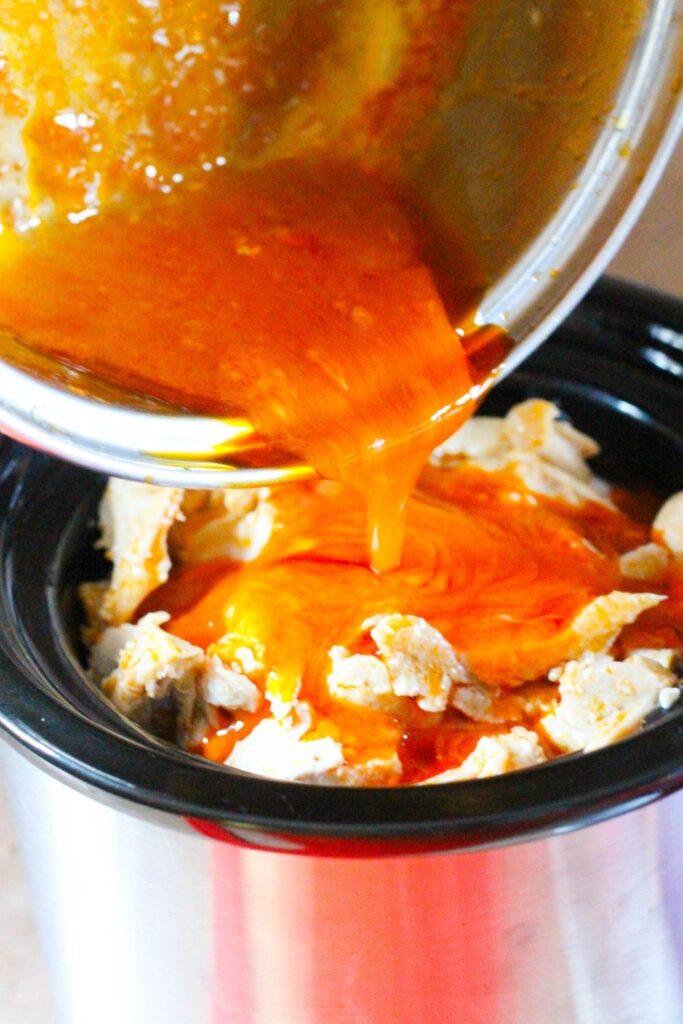 Step Three: Place your shredded chicken and buffalo sauce in the crockpot and then pour the ranch dressing mixture over the top.
Step Four: Next, place the lid on the crockpot and place on low for 2-3 hours. You want to ensure the chicken has time to fully cook.
Step Five: Stir in the shredded cheese right before serving up this warm buffalo dip. Pair with your favorite dipping items.
Helpful Tips
Depending on how thick or thin the chicken is will vary in how long to cook the chicken in the pan before you dice up for the dip.
Make the chicken into smaller pieces or leave a bit bigger if you want it to have more chunky texture.
Shred block cheese for a creamier texture. Pre-shredded cheese has extra starches and can alter the texture of the dip.
Use a crockpot liner to help with an easier cleanup.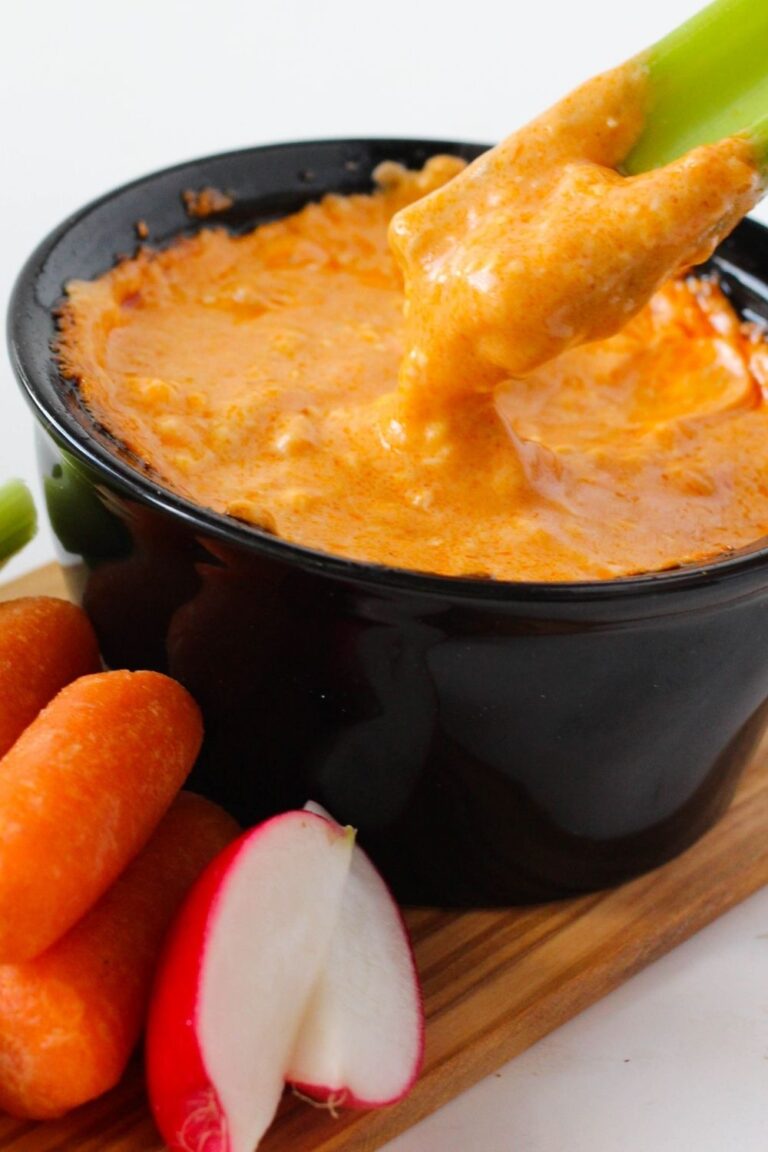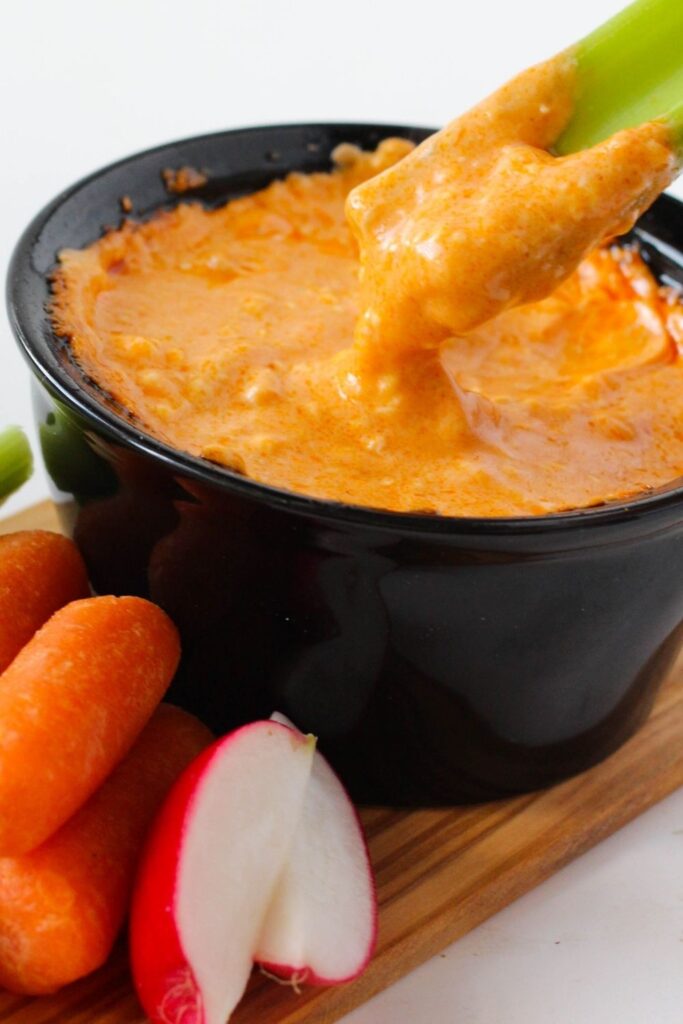 How long does buffalo chicken dip last?
For this slow cooker buffalo chicken dip you can store in the fridge in an airtight container. Store for 3-4 days, and then warm up in the microwave. Or you can place in a pan on the stove on low, or put leftovers in the slow cooker.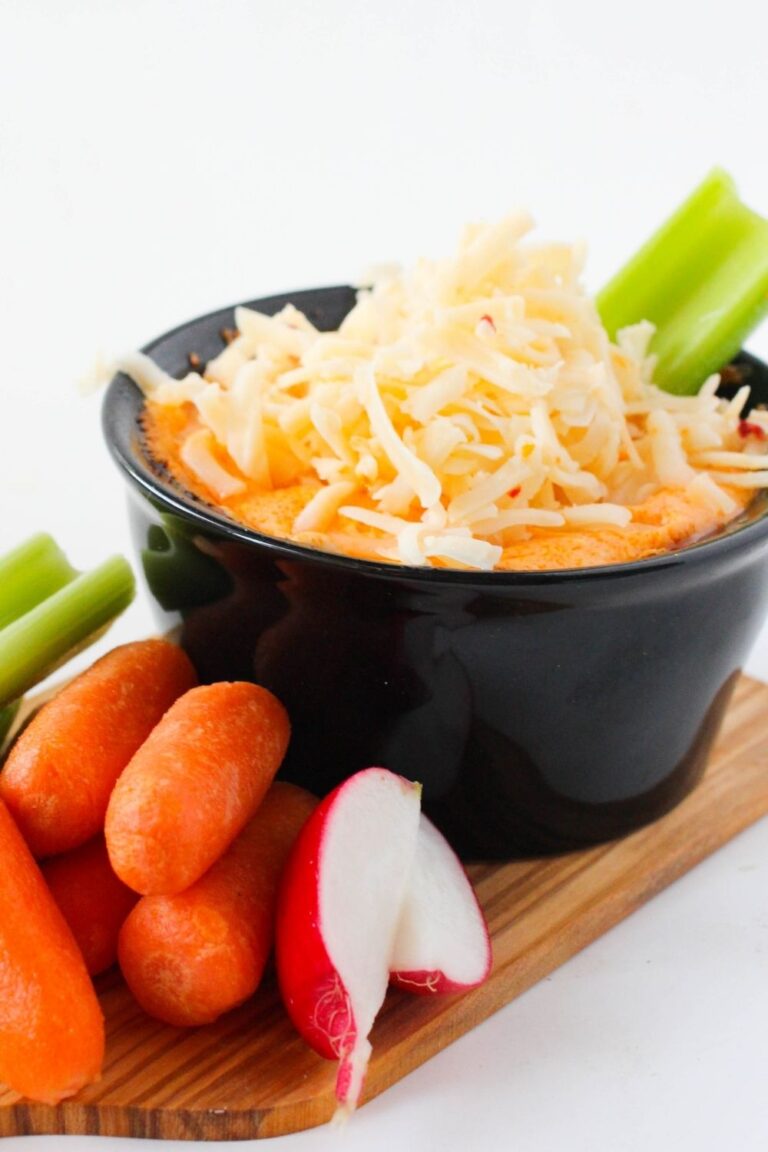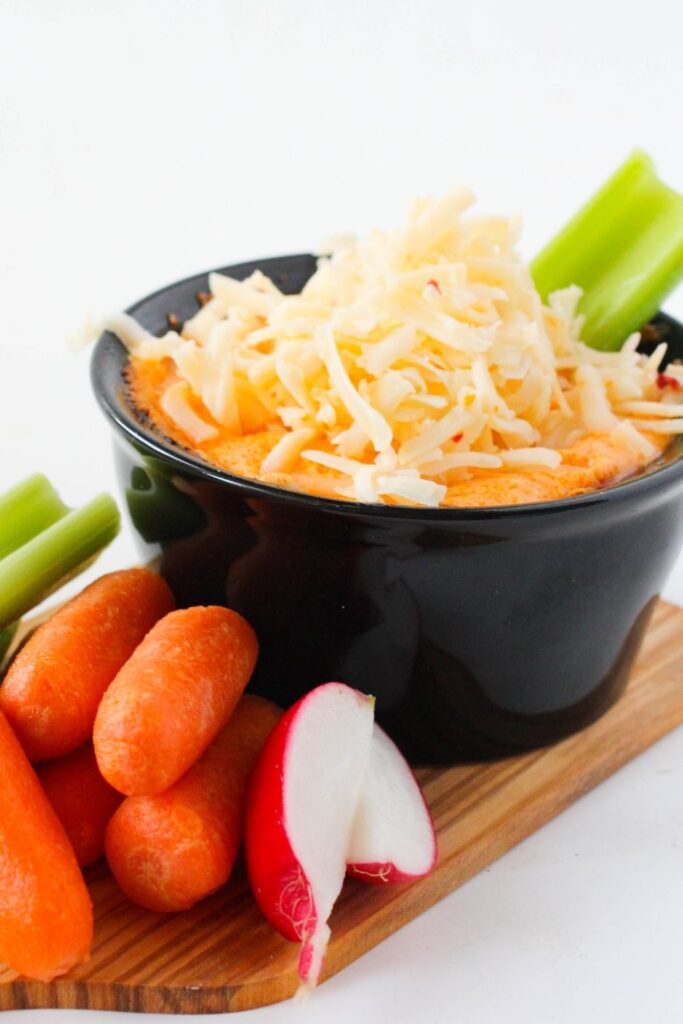 FAQs
Common questions for this buffalo dip crock pot recipe.
Related Recipes
Want more easy recipes to pair with this crockpot dip for a party or event? Check out these recipes.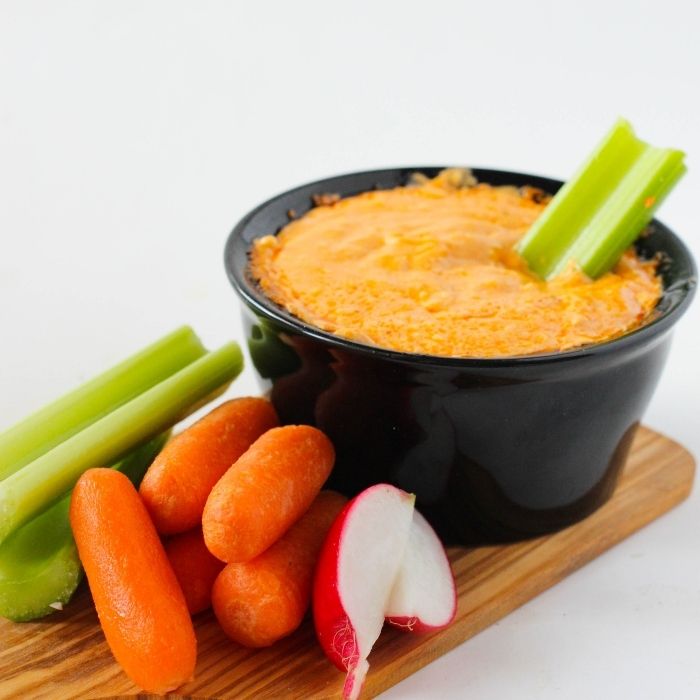 Crockpot Buffalo Chicken Dip Recipe
Servings 16 -20 servings
This crockpot buffalo chicken dip is a great warm dip recipe that is a must make for entertaining. A buffalo chicken dip that is loaded with spice, creamy flavor and cheese. This chicken dip is a hit.
Ingredients
2 chicken breasts or thighs
3 ounces buffalo chicken sauce
4 ounces cream cheese half a container
4 ounces ranch dressing
1 stalk celery chopped (optional)
1/2 -1 cup shredded cheese
Salt and pepper to taste
Instructions
In a pan on the stove you will add your buffalo sauce and the raw chicken. Cook on medium heat for 5-7 minutes, flip chicken and then cook another 5 minutes.

Remove the chicken and let cool and then dice or shred the chicken.

Place the chicken in the crockpot.

Mix up the cream cheese and ranch dressing and celery. Pour into the crockpot.

Next pour in all the buffalo sauce and place lid on the crockpot.

Cook for 2 hours and check to ensure the chicken is fully cooked. If so, then add in the shredded cheese.

Stir well and then serve up with your favorite dipping items like celery, carrots, chips, etc.
Notes
Chicken – You can use pre-cooked chicken if you want, just shred and place in the crockpot. Buffalo Wing Sauce – Any brand works for this buffalo dip. You can go as hot or mild as you want. Dressing – I prefer ranch dressing but you can use blue cheese dressing if you prefer. Storing – Store leftovers in the fridge for 3-4 days. Heat in the microwave, in a pan on the stove or back in the crockpot. I recommend not freezing as it will curdle a bit from all the dairy.
Nutrition
Serving: 1gCalories: 125kcalCarbohydrates: 2gProtein: 9gFat: 9gSaturated Fat: 3gPolyunsaturated Fat: 5gCholesterol: 40mgSodium: 201mgSugar: 1g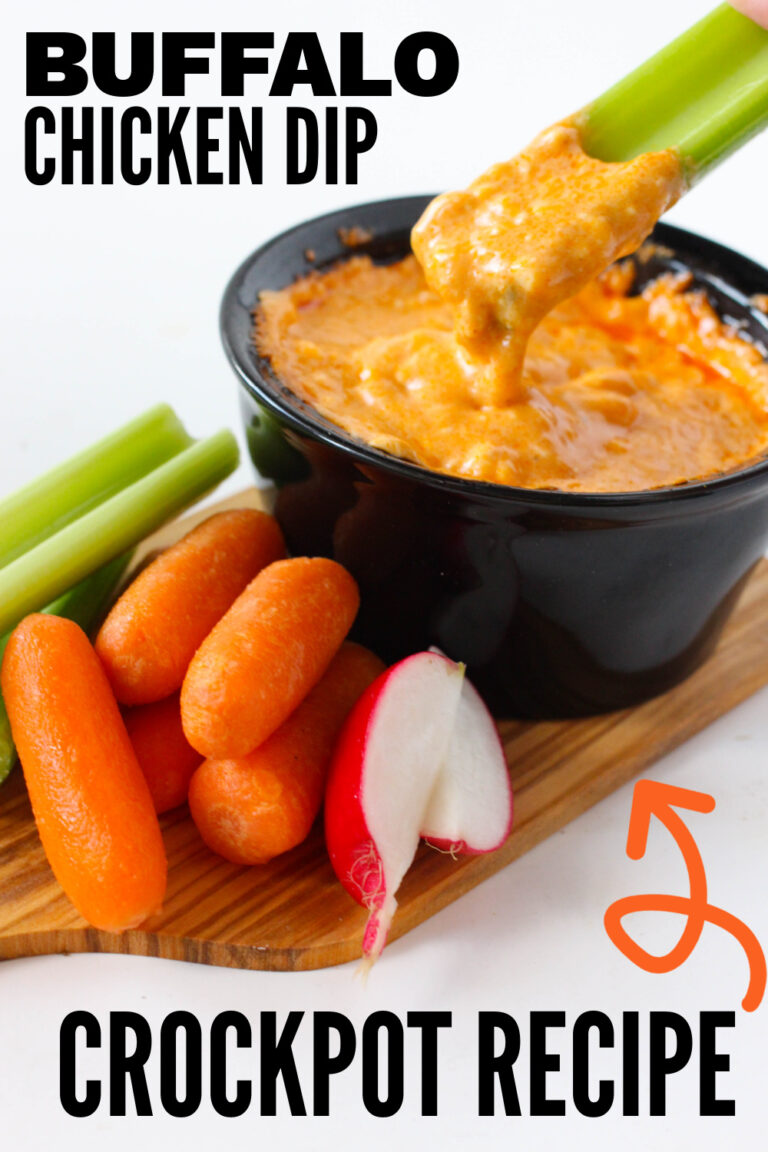 Reader Interactions